Discussion Starter
·
#1
·
He woke up one morning to chaos and fires in the street. People murdering each other and pillaging the community. The you know what hit the proverbial fan and he knew exactly where he had to go. He slipped through backyards and alleyways. Crawling and slinking his way to the police station. Breaking in he found the station to be deserted. He grabbed whatever he could and locked himself in a cell with the keys in his possession. He was able to procure a shotgun, an assault rifle and a pistol. He also was able to find a riot helmet and bulletproof vest.
Scavenging equipment and food along the way, he was able to stay alive for years evading and defending against the outbreak of zombies. This is his story...
After I received the Dam toys Neptune Spear figure I realized I didn't like the body and used the ACI FLAMMA body instead. I had this body left over and decided to bash a survivalist zombie evader. Enjoy...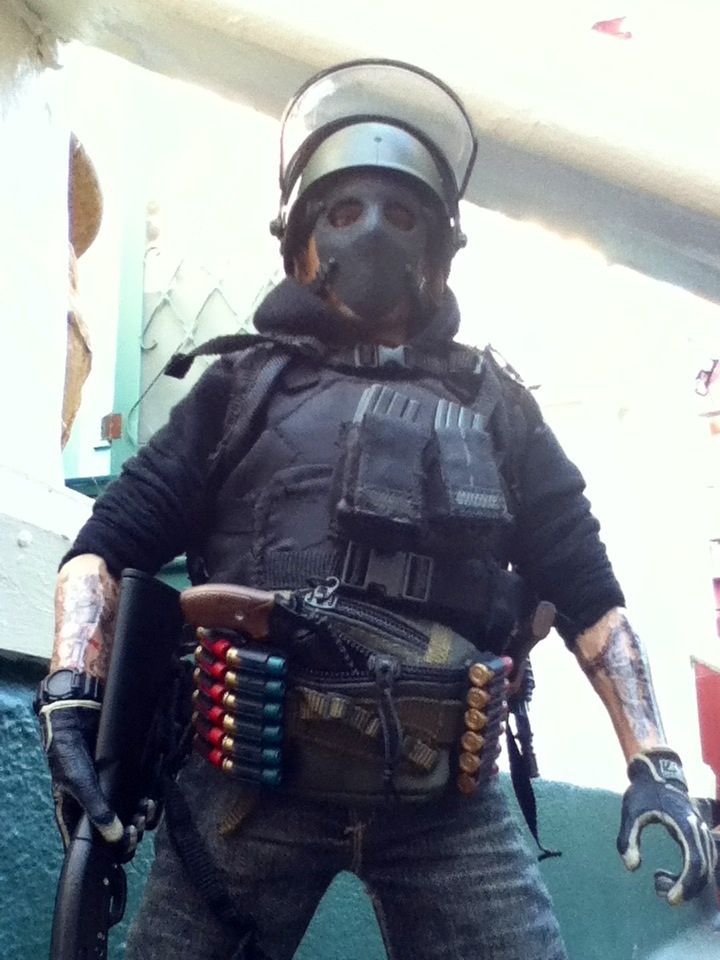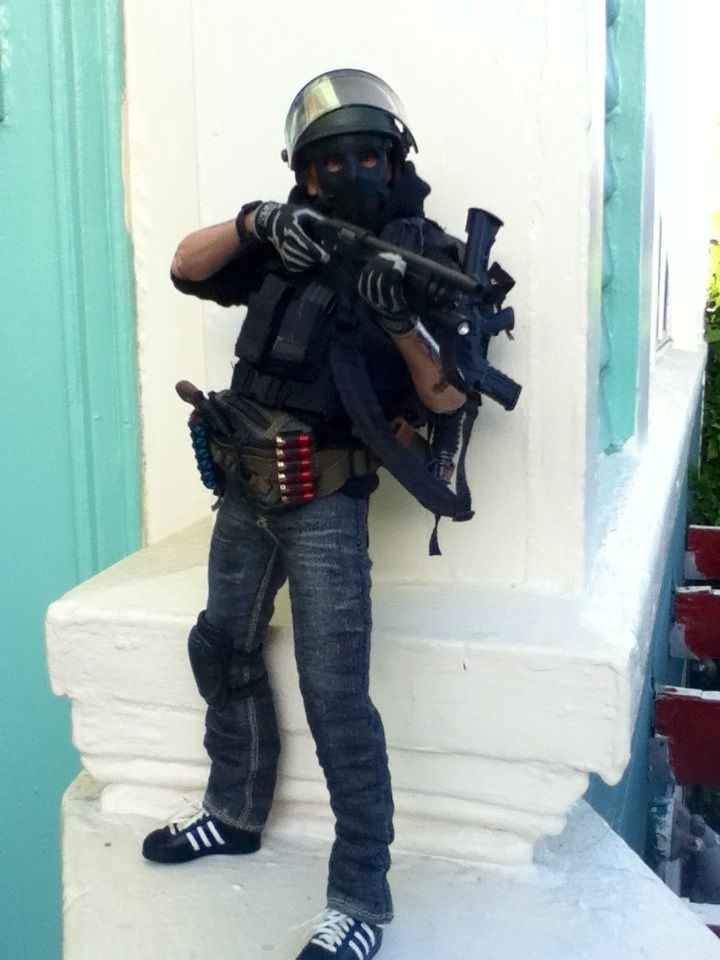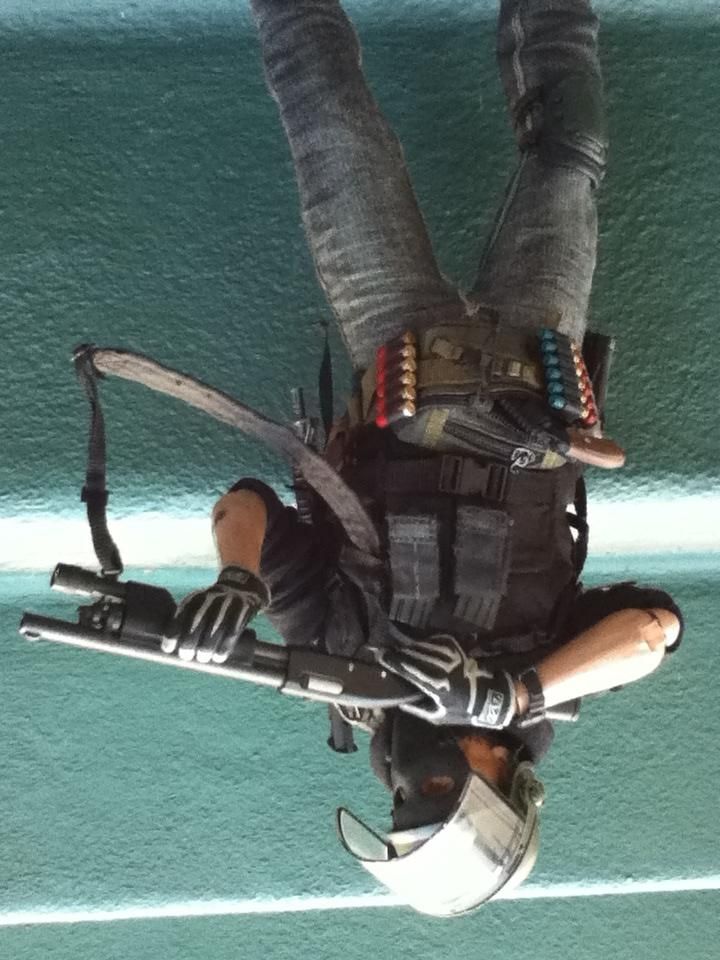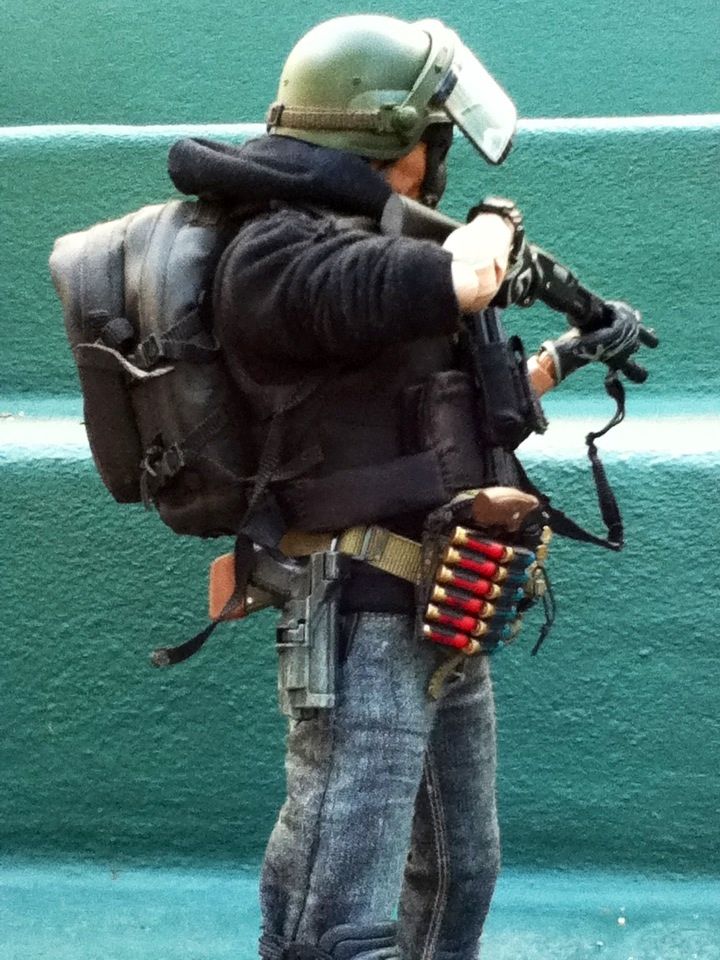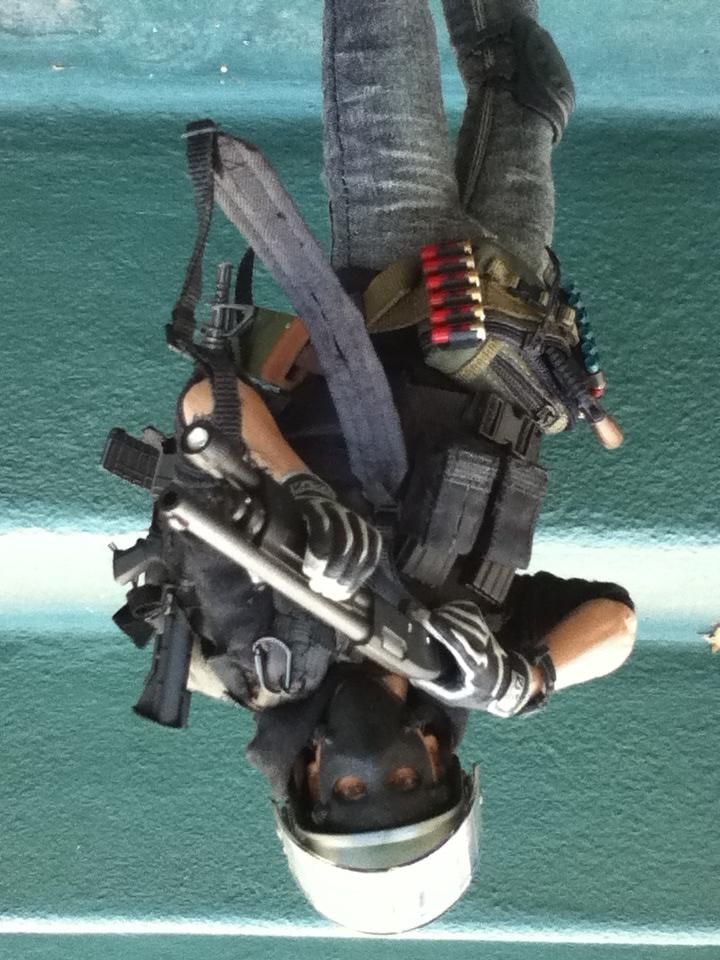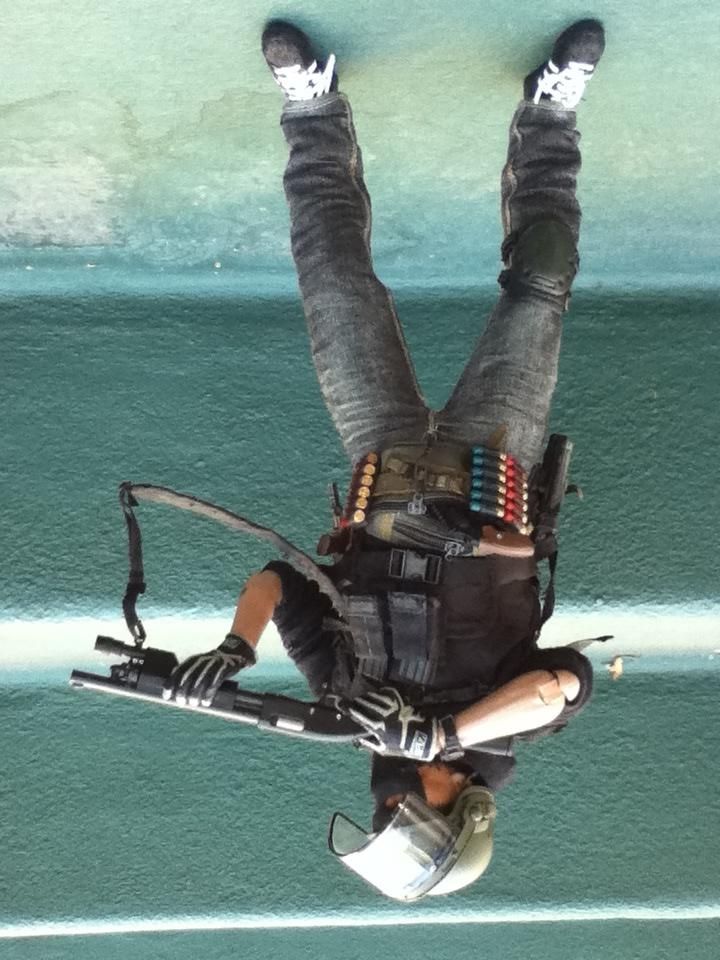 A big thank you to Steve (4defcon) for the weapon set contest!