I got this one to go with Hot Toys Haley Quinn!
New brand X2Y Toys with a very nice packaging for a 1st figure release.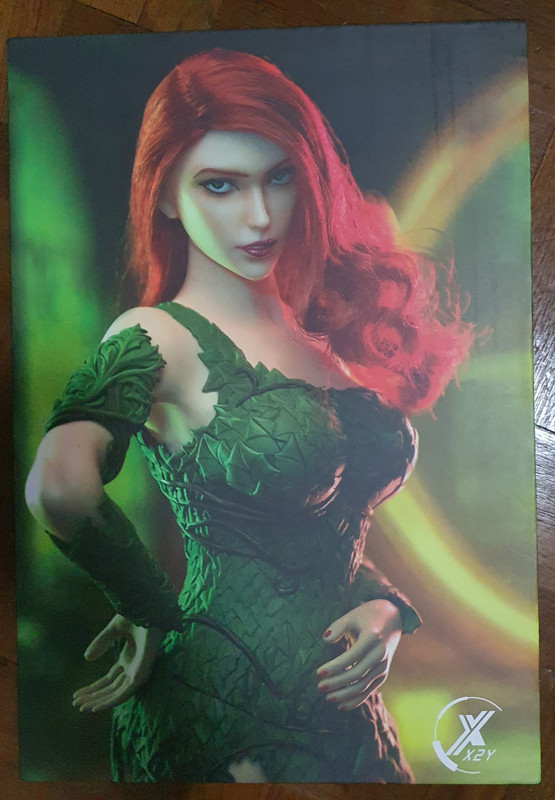 It has 2 tiers. This is the top tier. The bottom contains all the plant prop accessories.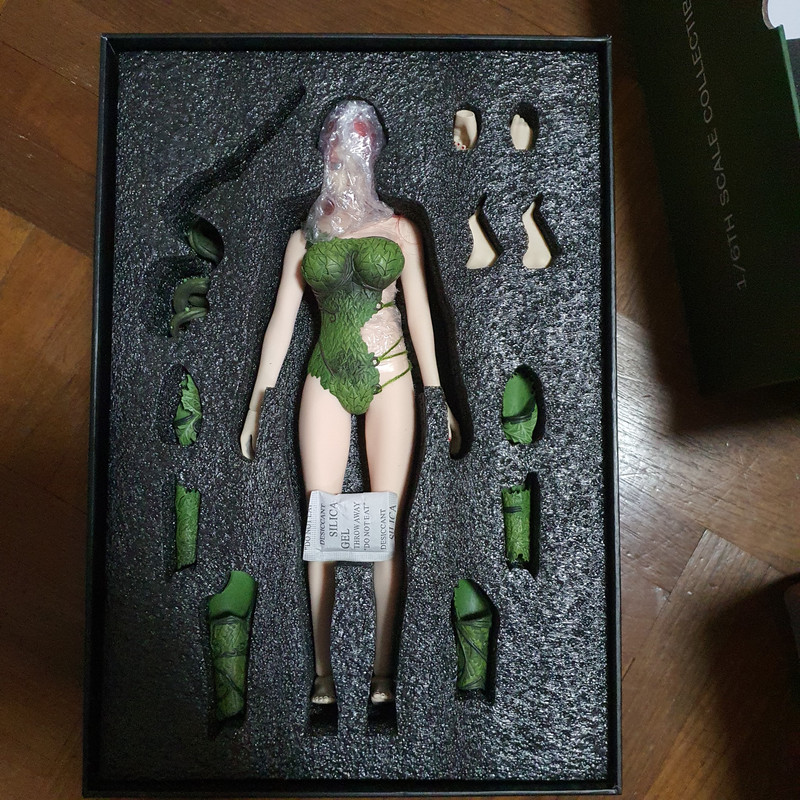 The body was covered in plastic wrap under the plastic (pvc?) outfit. The outfit's binding string appears to be cotton.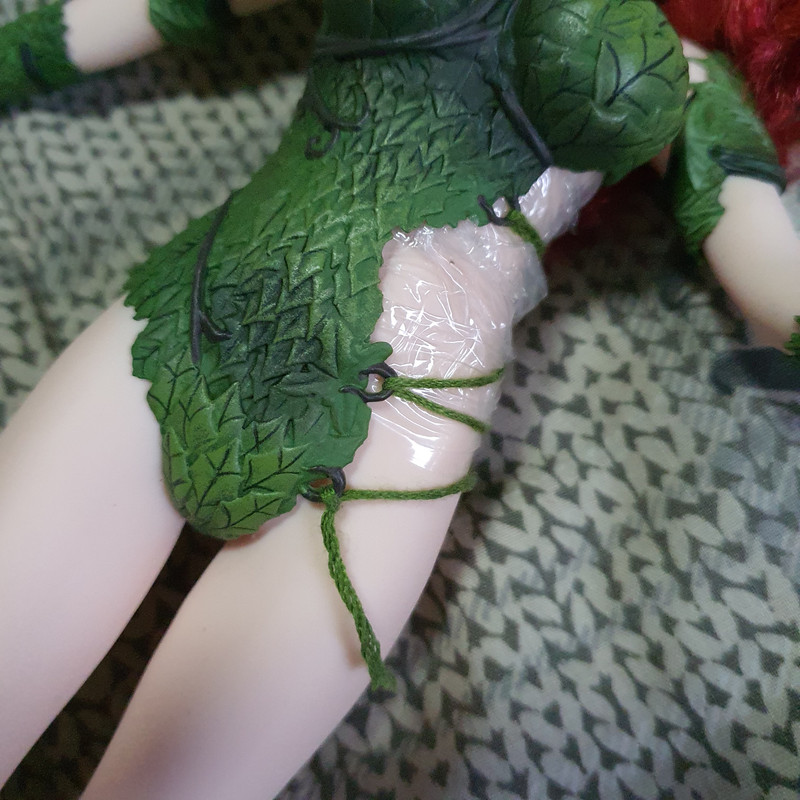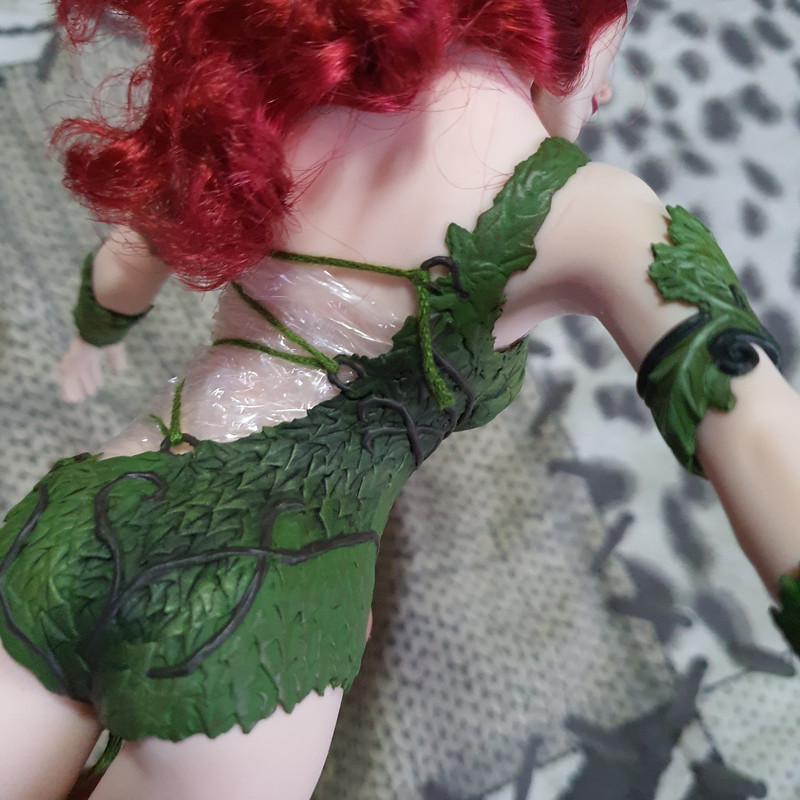 The head is rather large. (This seems to be the in-thing lately with other brands like Super Duck's set065 & 066.)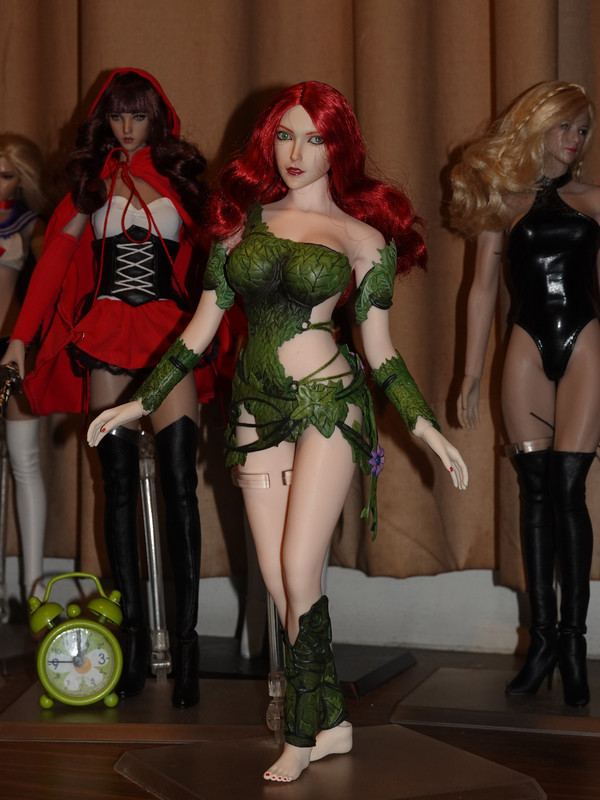 The eyes are movable. I could only move them within the limits of left-right.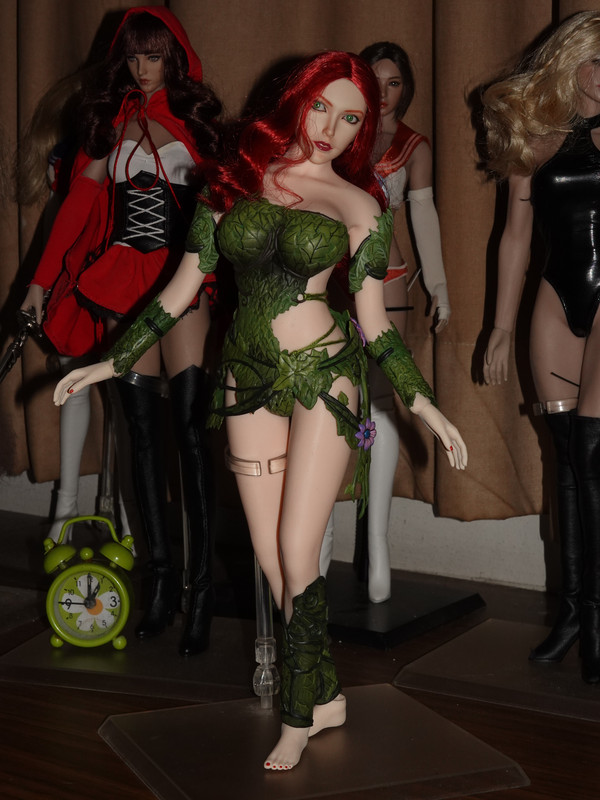 The body provided in the set appears to be a TBLeague S10D pale.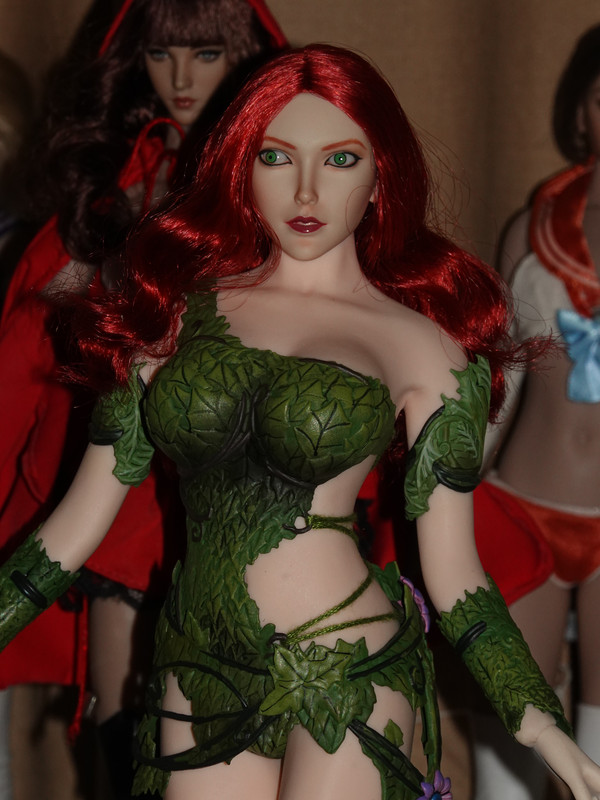 Here are the plant accessories included in the set.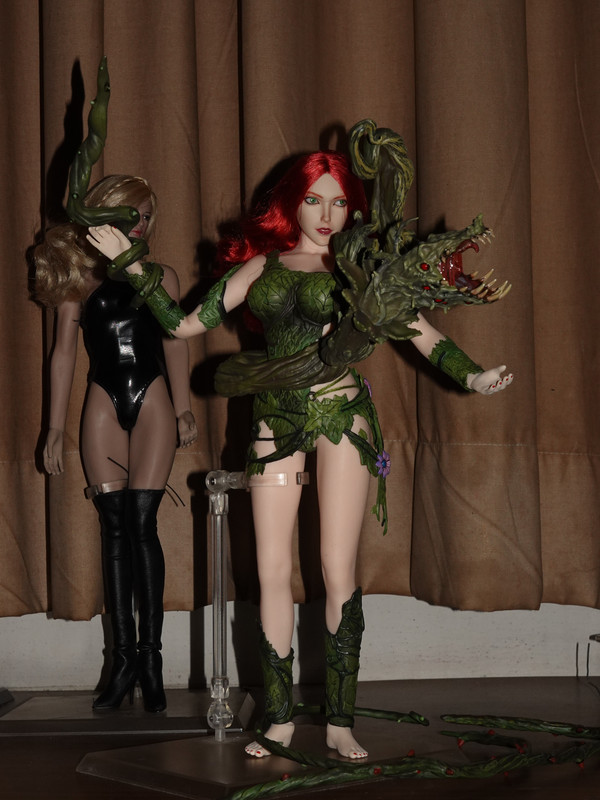 Thinking of modifying the new DS Toys D-011/012/013 HS for a Uma Thurman Poison Ivy!
The DC team!