Discussion Starter
•
#1
•
After watching Vice News' coverage of the conflict in Eastern Ukraine just a few weeks ago and with KGB Hobby's sets being currently available, I decided to try making a figure based off of a participant in the conflict. I originally intended to kitbash a Ukrainian militia member since I have the appropriate weapons and vest to make one but not the uniforms I'd like to use (primarily a British desert DPM camo uniform, secondly a Multicam uniform. Let me know if you have the DPM though! lol), which are quite hard to find nowadays.

KGB Hobby made really good uniforms, and they fit perfectly. The magazines are a little loose and won't attach to the mag well snugly, but it's nothing a little glue can't fix.

For the figure, I used the following items:
Head sculpt - ACI Optio
Body - Soldier Story S2.5
Gloved hands - DAM Toys
Shirt - DAM Toys
Boots - ZCWO PTU
Pistol - ZCWO (???)
Ribbon of St George - drawn from paper scraps
The rest - KGB Hobby

My reference for the figure came from Vice News' Dispatch 42, and here are the screenshots of the main references:




And from RT.com



The figure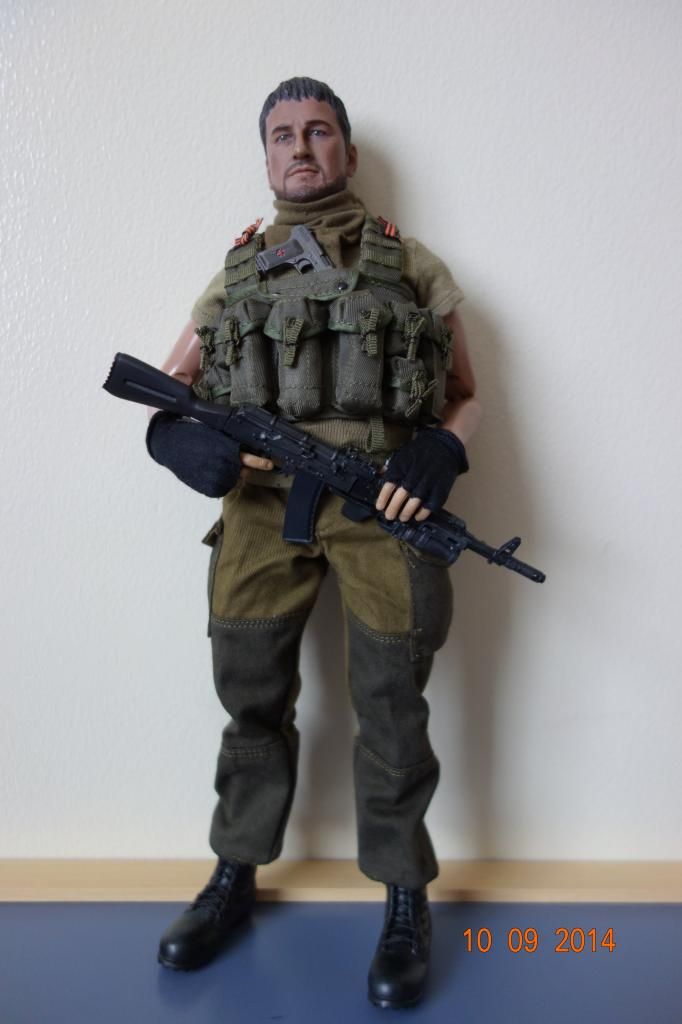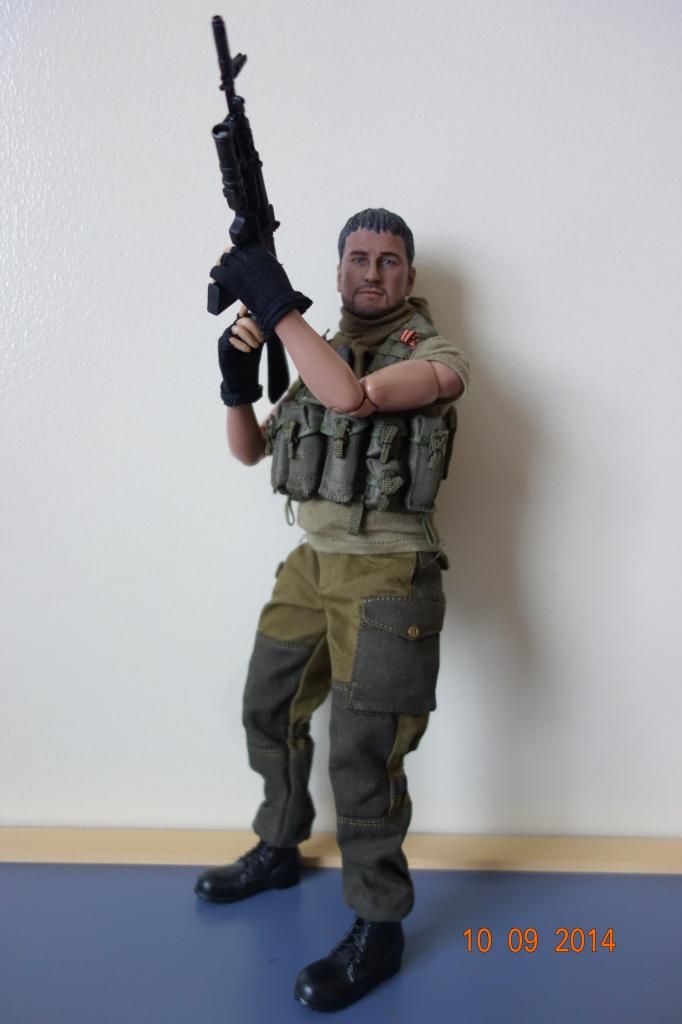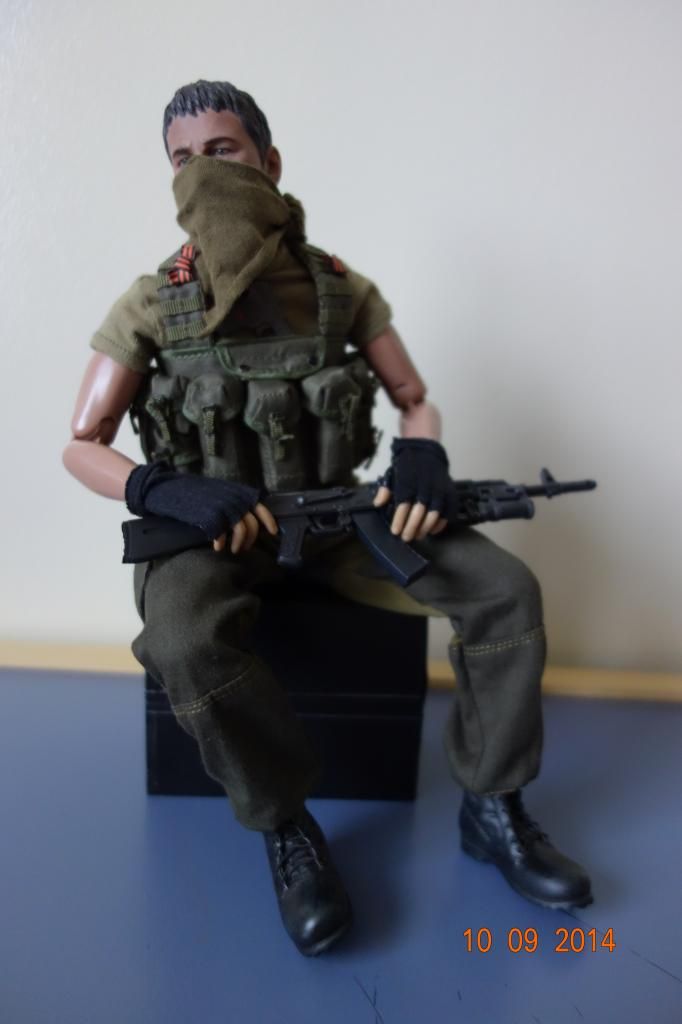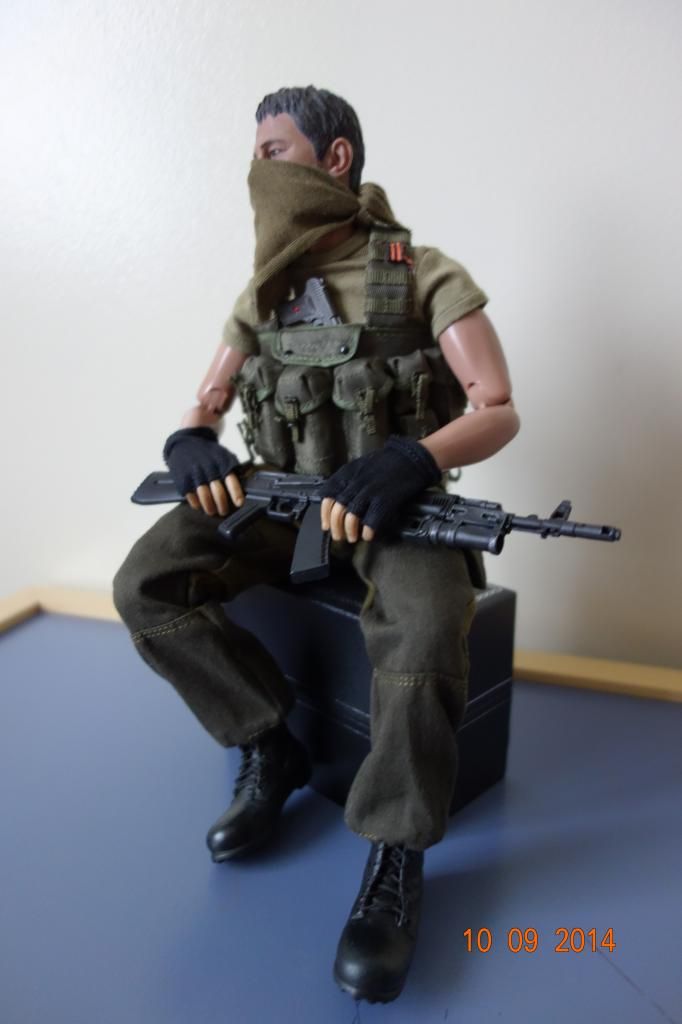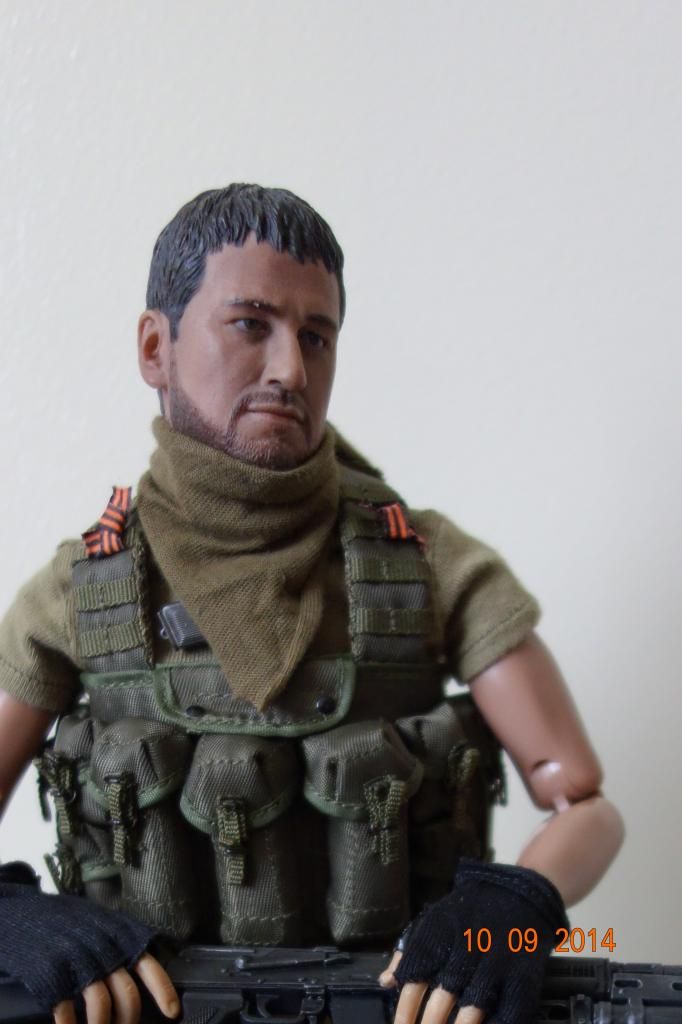 Thanksferlookin!