Discussion Starter
·
#1
·
Below are my pictures inspired by the monument to African-Americans of the 1st and 3rd Mississippi Infantry Regiments in the Vicksburg campaign. It's another in my series that's inspired by various outdoor sculptures in the US. If you only read part, read the 1st paragraph on the symbolism.
The following description is a compilation from various sources on the web.
The nine-foot tall sculpture depicts three figures - two Union soldiers representing the 1st and 3d Mississippi Infantry, African Descent, that participated in the Vicksburg campaign, and the third a civilian laborer. The soldier on the left looks toward the future that he helped secure through force of arms. The civilian looks to the past and the institution of slavery that he has left behind. Between them they support a wounded comrade, representing the sacrifice in blood made by African American soldiers on the field of battle.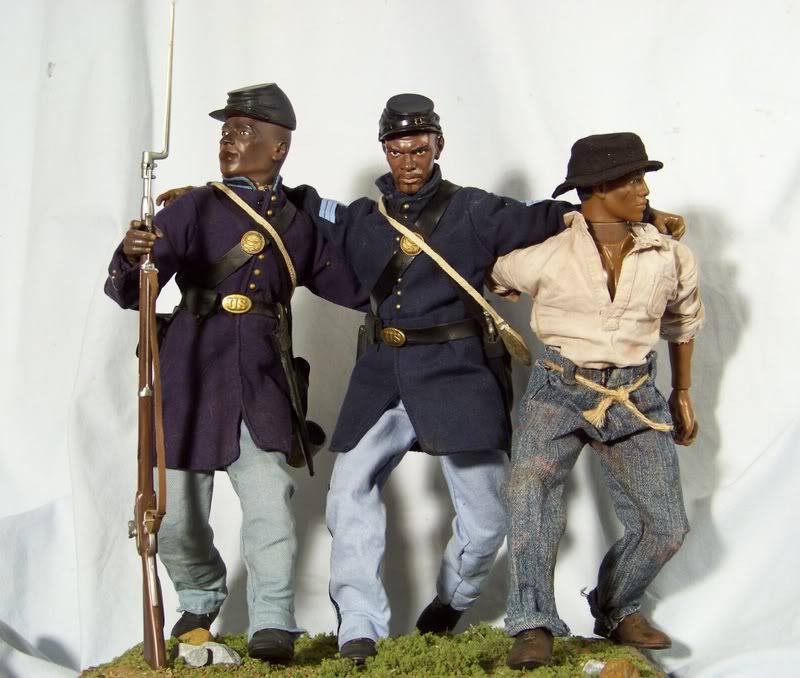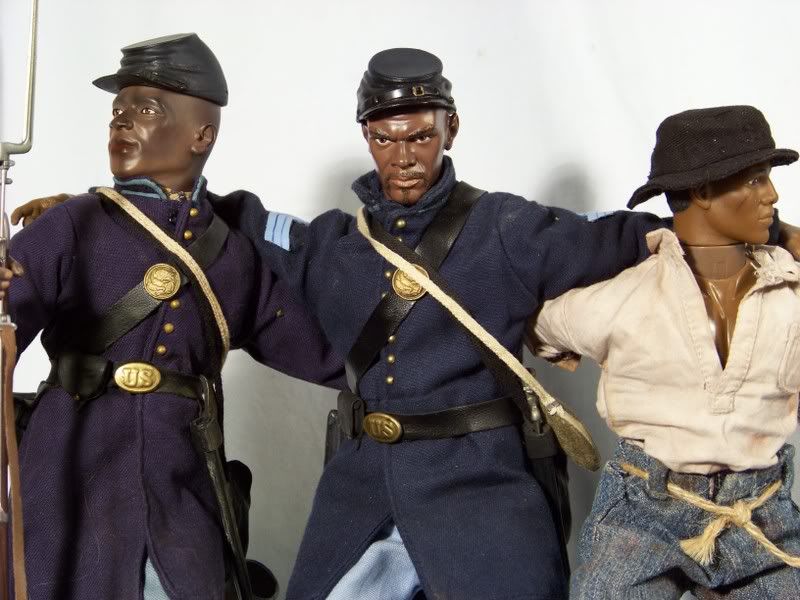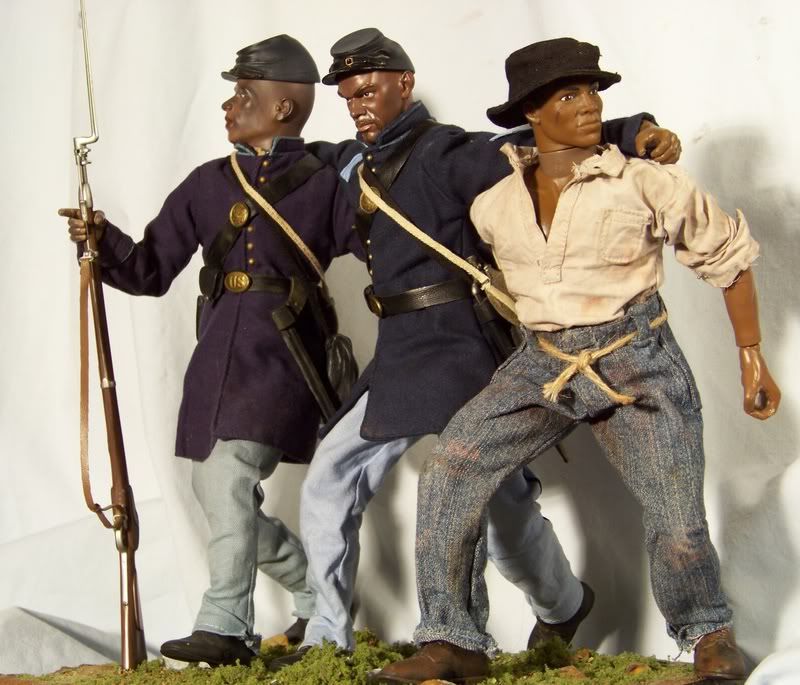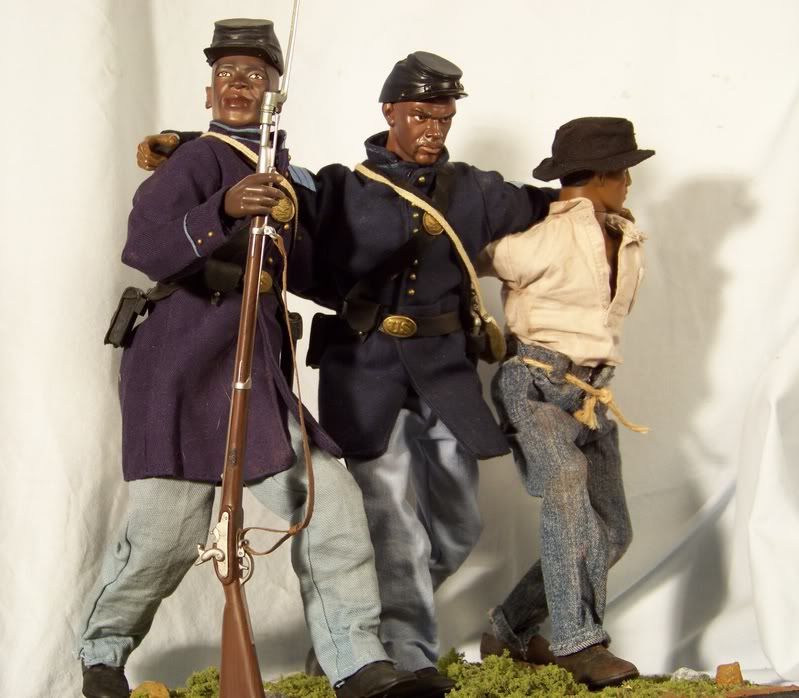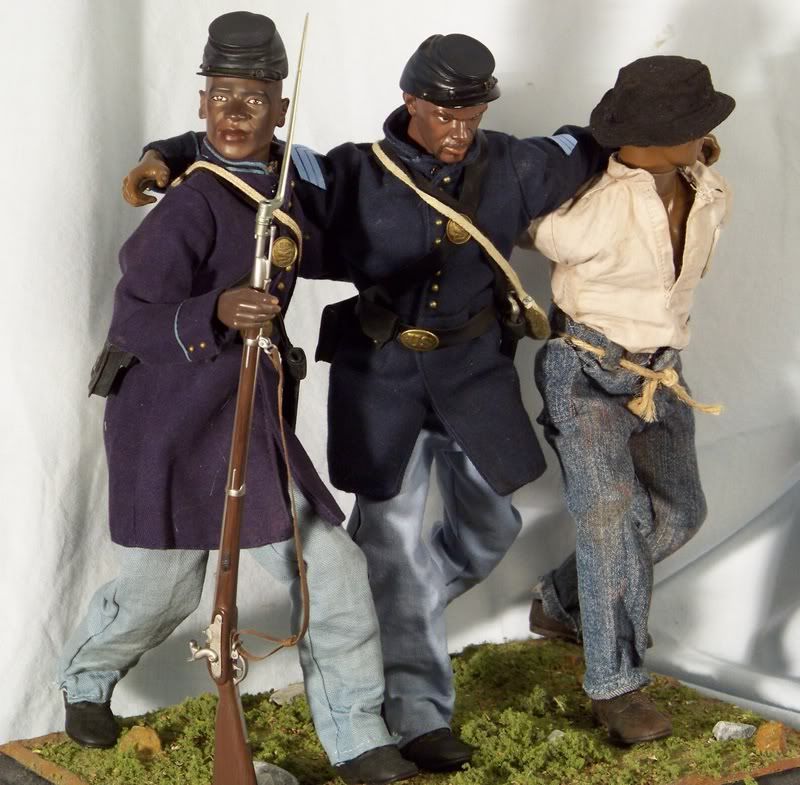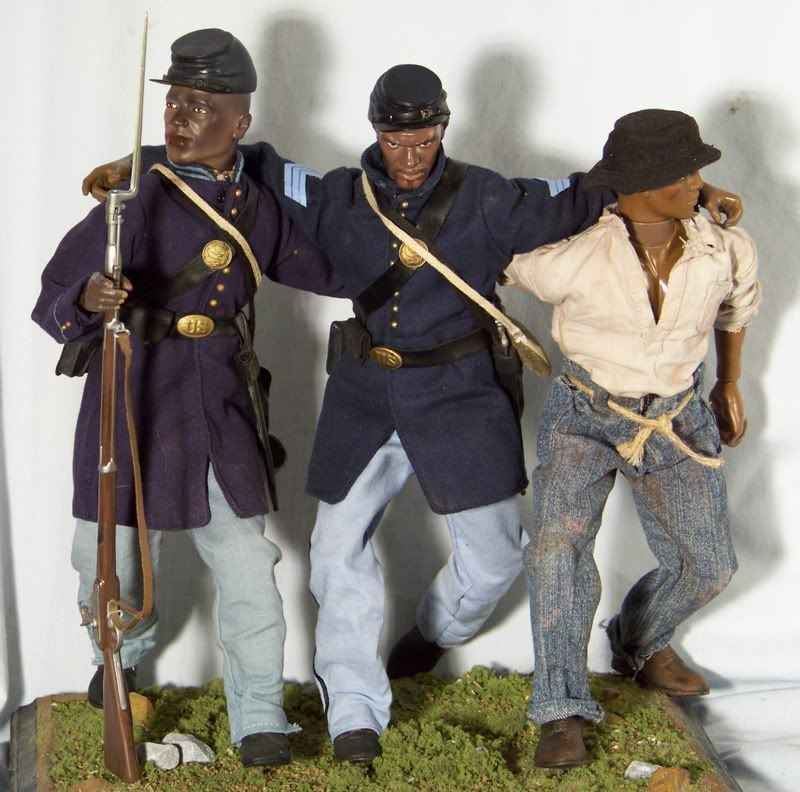 Of the more than 1,300 monuments in the park, this memorial is the first to honor black troops, and the first tribute of its type honoring African American soldiers placed on any of the Civil War battlefields administered by the National Park Service.
Groundbreaking for the monument was held on September 20, 2003, with dedication of the memorial on February 14, 200
African American soldiers and sailors served in the both Union armies and navies during the Civil War. By the end of the conflict over 178,000 black soldiers saw service with the Union army, while as many as 18,000 African Americans joined the Union navy. African American participation in the Civil War had far reaching effects and implications for the black servicemen themselves, their white comrades in arms, and the society of which they were struggling to become a part and gain respect. The campaign, siege, and defense of Vicksburg provides two of the earliest instances of African American soldiers serving in combat during the Civil War. At Port Hudson in May of 1863, and Millie's Bend the following month, African Americans proved their mettle on the field of battle; thus quieting some of their harshest critics and winning the confidence of others. The contributions of those men and others like them who served both North and South during the Vicksburg campaign is to be commemorated on the grounds of Vicksburg National Military Park by the erection of the Mississippi African American Monument.
The African American Monument will be located on the south side of Grant Avenue between milepost 4.3 and 4.4. The statue is being erected by the State of Mississippi at a cost of $300,000, which includes $25,000 contributed by the City of Vicksburg. The sculpture is the work of Dr. Kim Sessums an artist from Brookhaven, Mississippi.