Hey all, this bash is a USAF Tactical Air Control Party NCO. His Name is SSG."Sting" Jackson, and he is a Working progress.. he stil needs his Peltor Headset. but otherwise hes prety much done. Enjoy!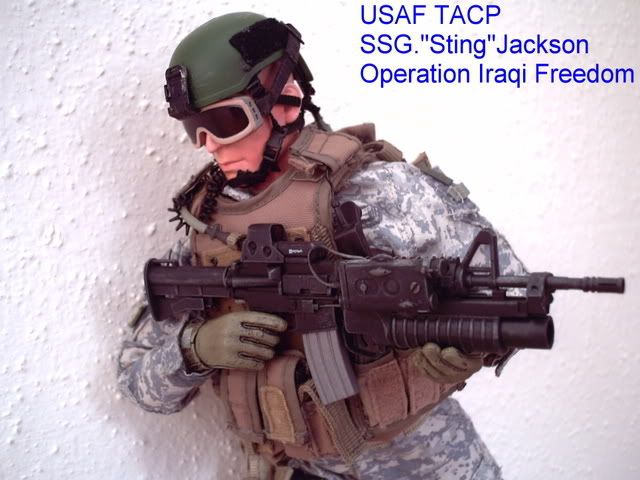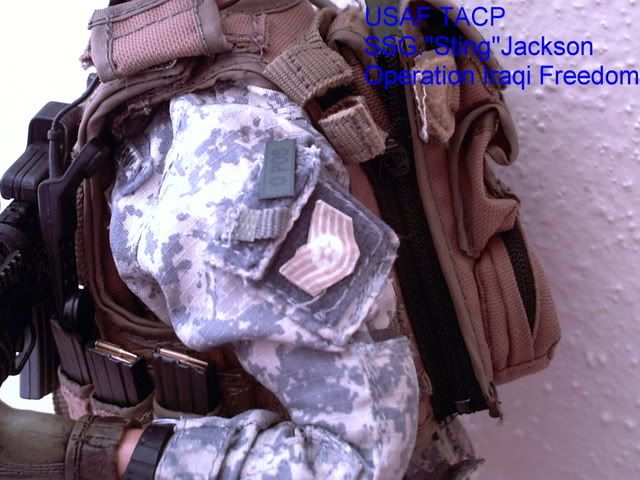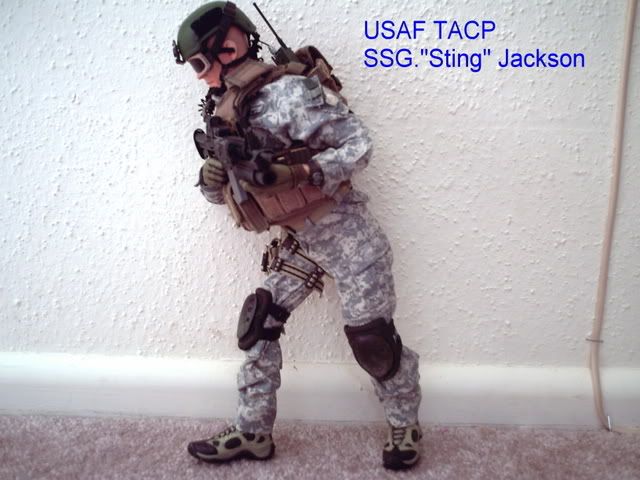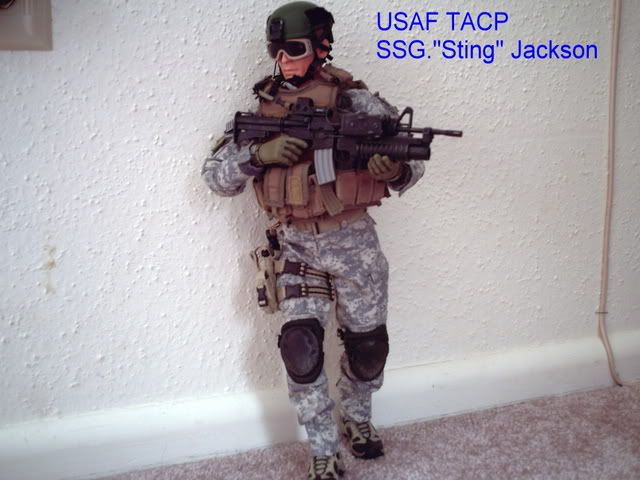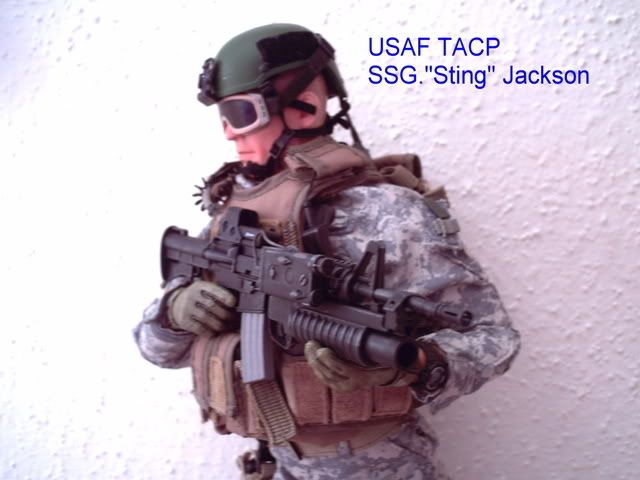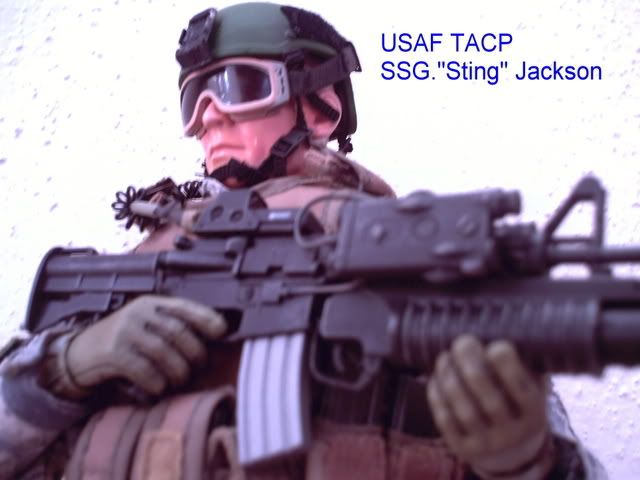 Parts breakdown
BBi Bobcat MICH
HT ESS Goggles
ACE Navy SEAL CQB Vest
Soldier Story ACUs
BBi Trident Sport Shoes
Hot Toys M-4/203 w/ eotech
DML Radio and cords.
Saturday Toys Marine Set Tan Holster
BBi Knee Pads
TS Patches and Custom made patches
DML "Alex" Body
Comments are great