Discussion Starter
·
#1
·
"GET UP! LET'S GO! YOU'VE GOT 2 MINUTES TO GET OUT TO THE HELICOPTER!"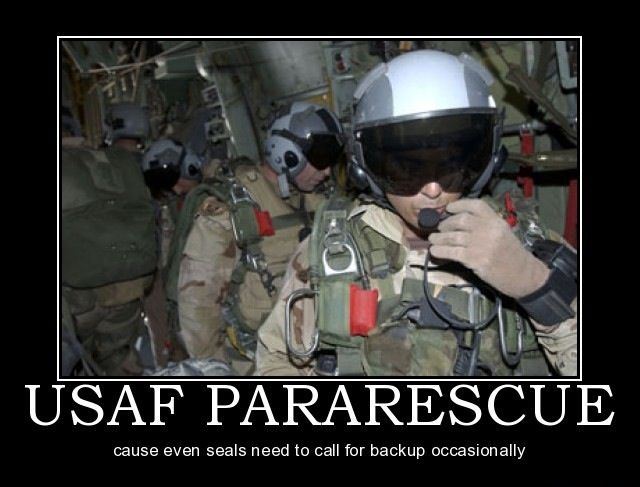 Pararescuemen, also known as PJs (Pararescue Jumpers), are United States Air Force Special Operations Command (AFSOC) and Air Combat Command (ACC) operatives tasked with recovery and medical treatment of personnel in humanitarian and combat environments. These special operations units are also used to support NASA missions and have been used to recover astronauts after water landings. They are attached to other SOF teams from all branches to conduct other operations as appropriate. Of the 22 enlisted Air Force Cross recipients, 12 are Pararescuemen. They wear the maroon beret as a symbol of their elite status, and to symbolize the blood shed by past PJs, as well as the blood current PJs are willing to shed to save lives. Part of the little-known Air Force Special Operations community[2] and long an enlisted preserve, the Pararescue service began commissioning Combat Rescue Officers early in the 21st century.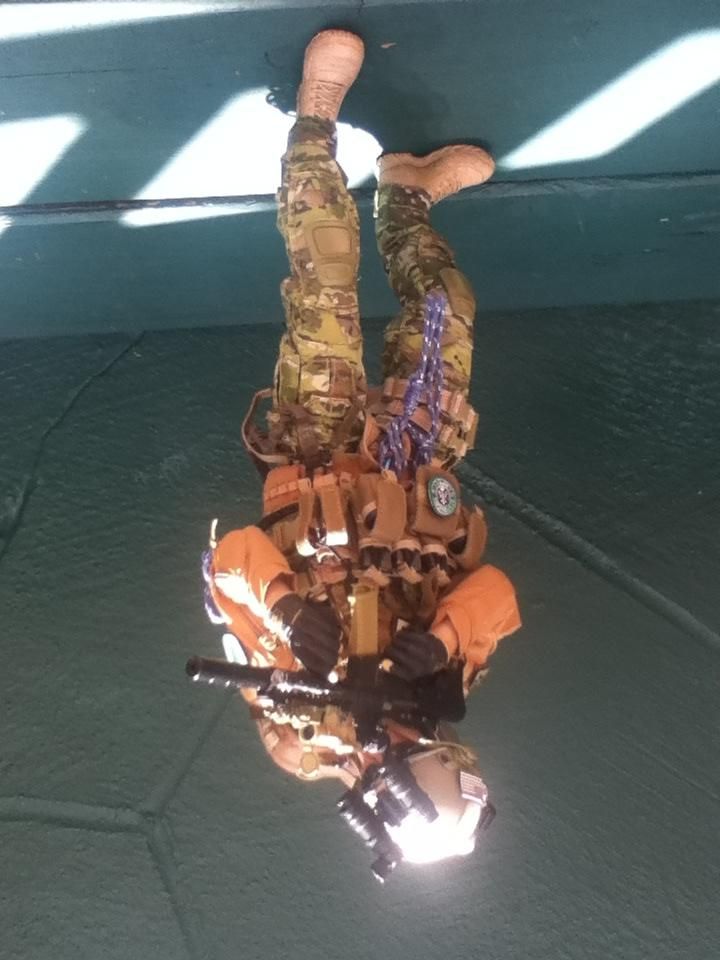 The process of becoming a "PJ" is known informally as "the Pipeline" or "Superman School."[6]
Pararescue trainees are first required to pass the Pararescue Indoctrination Course at Lackland AFB, commonly referred to as "indoc". Following that is a long string of courses including Combat Dive School, Army Airborne, National Registry for Paramedic, Survival (SERE), and Military Free-fall Parachutist. Upon completing the aforementioned, a pararescue trainee is required to then complete the Pararescue Apprentice Course, which combines all the prior skills and adds a few more. Once a Pararescueman has completed the pipeline, he is assigned to a Rescue or Special Tactics team where he will receive informal on-the-job training. Additionally if a pararescueman is assigned to a special tactics team he will receive additional training along with Air Force Combat Controllers in what is known as Advanced Skills Training.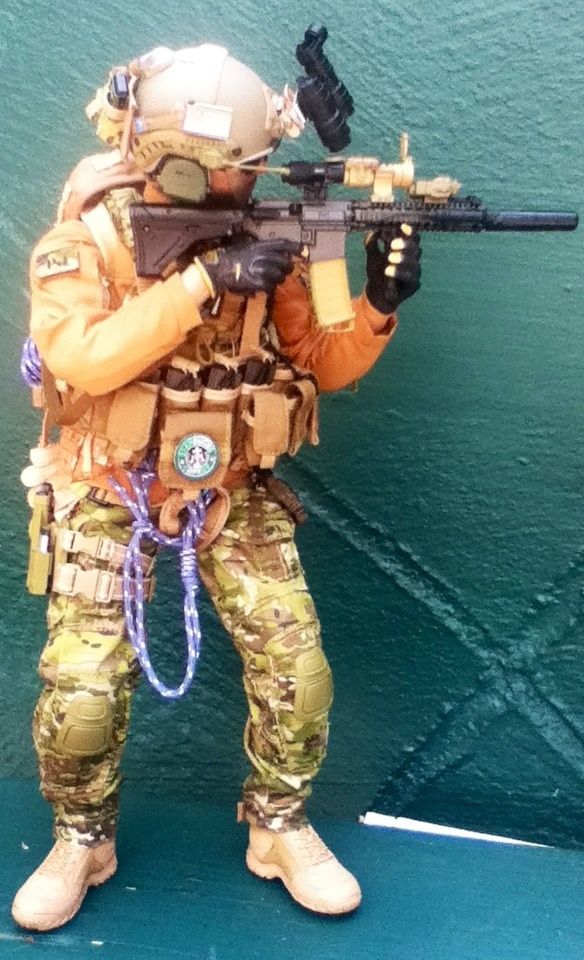 Pararescue/Combat Rescue Officer Indoctrination Course, Lackland Air Force Base, Texas (9 weeks)[7]
The mission of the Indoctrination Course is to recruit, select and train future PJs and CROs. At this school, participants undergo extensive physical conditioning with swimming, running, weight training and calisthenics. This course helps prepare students for the rigors of training and the demands of these lifestyles. Other training includes obstacle courses, rucksack marches, diving physics, dive tables, metric manipulations, medical terminology, dive terminology, cardiopulmonary resuscitation, weapons qualifications, history of PJs, and leadership reaction course. Graduation of this course is the "ticket to ride the pipeline," where Pararescuemen begin learning the special skills that make PJs highly regarded special operators.
Army Airborne School, Fort Benning, Georgia (3 weeks)
Students learn the basic parachuting skills required to infiltrate an objective area by static line airdrop. This course includes ground operations week, tower week, and "jump week" when participants make five parachute jumps. Personnel who complete this training are awarded the basic parachutist rating and are allowed to wear the Parachutist Badge.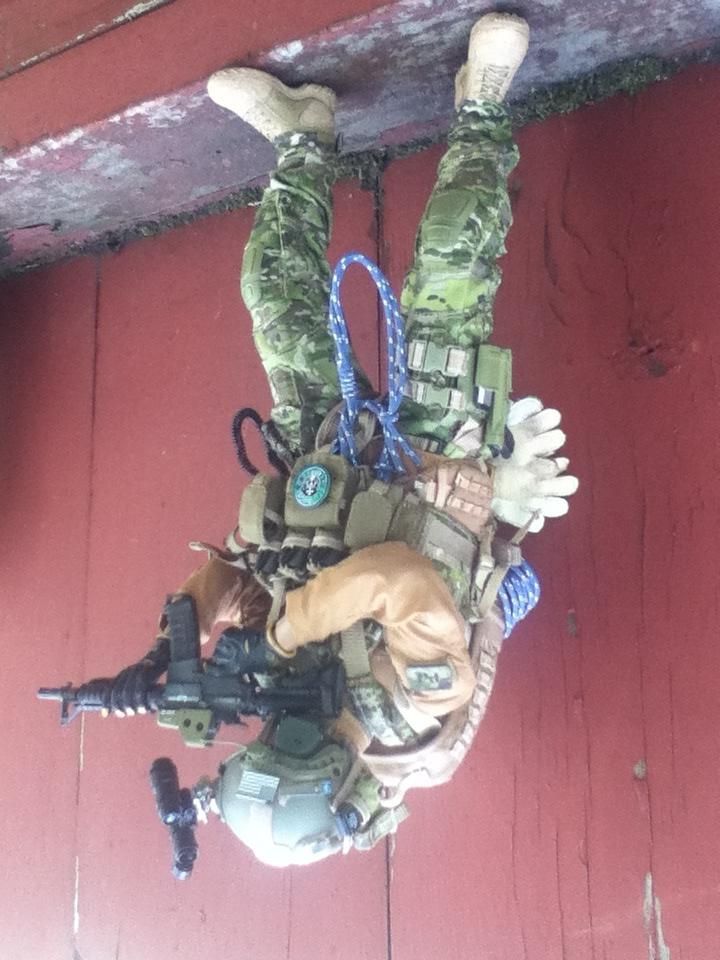 The course is divided into four blocks of instruction: (1) Diving Theory, (2) Infiltration/Exfiltration Methods, (3) Open Circuit Diving Operations, and (4) Closed Circuit Diving Operations. The primary focus of AFCDC is to develop Pararescuemen/Combat Rescue Officers and Combat Controller/Special Tactics Officers into competent, capable and safe combat divers/swimmers. The course provides commanders with divers/swimmers capable of undertaking personnel recovery and special operations waterborne missions. AFCDC provides diver training through classroom instruction, extensive physical training, surface and sub-surface water confidence pool exercises, pool familiarization dives, day/night tactical open water surface/sub-surface infiltration swims, open/closed circuit diving procedures and underwater search and recovery procedures. The session culminates with a waterborne field training exercise.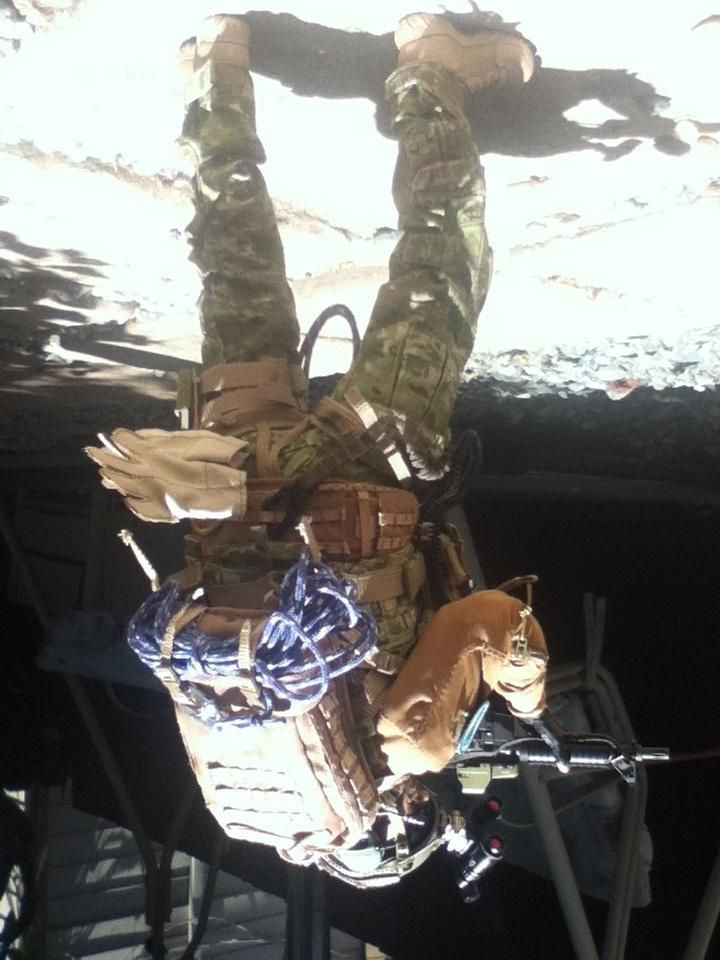 Navy Underwater Egress Training, Pensacola Naval Air Station, Florida (1 day)
This course teaches how to safely escape from an aircraft that has landed in the water. Instruction includes principles, procedures and techniques necessary to escape a sinking aircraft.
Air Force Basic Survival School, Fairchild Air Force Base, Washington (2.5 weeks)
This course teaches basic survival techniques for remote areas using minimal equipment. This includes instruction of principles, procedures, equipment and techniques that help individuals to survive, regardless of climatic conditions or unfriendly environments, and return home.
My PJ Bash. Though I couldn't decide over the commando shorty or bells and whistles rifle. I am pretty proud nonetheless.