Discussion Starter
·
#1
·
This figure has been on the drawing board for quite some time. Research on antebellum US Army topics in the West is tough, but enjoyable.
Following the US-Mexican War, the former Mexican provinces were not universally delighted to live under the American flag (to say the least). The threat of insurrection by Californios was ever-present. Furthermore, as American farmers and miners settled in California, there was constant friction between Native Americans and the new settlers. Five companies of US Dragoons were stationed in California to help maintain the peace. Fort Tejon in Kern County provided dragoons to patrol the Central Valley and spots as remote as the Mojave Desert. They were even sent on occasion to resolve problems in Los Angeles.
My US Dragoon is dressed for campaign duty. He wears the old 1839 forage cap. The shoulder scales have been removed from his shell jacket with its distinctve orange trim. Many US Dragoons in California adopted affectations popular among the Californios--earrings and leather "breed leggings" to cite a couple.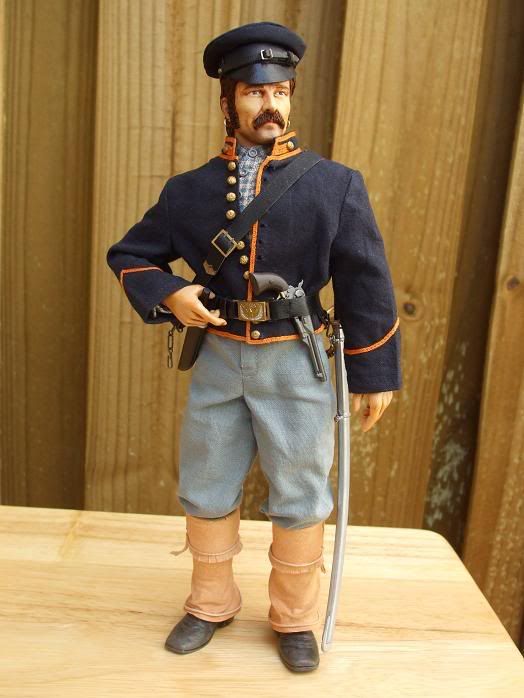 Belted holsters were not yet common among mounted U.S. troops. Until I can find an earlier dragoon model revolver, I have used BGT's Army Colt. The knife is a repainted Dog Soldier Viking knife with a leather strap added. The forage cap is my own custom work constructed from Victor Oerhn's Kriegsmarine cap. The breed leggings are scratchbuilt from leather.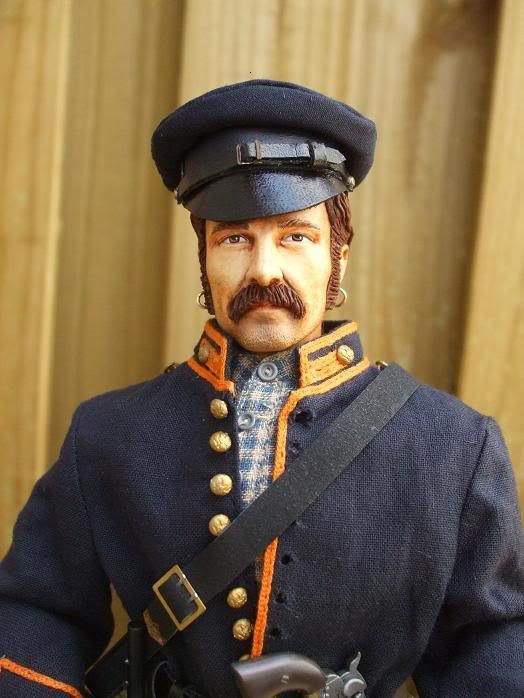 Here's a close-up of the leggings.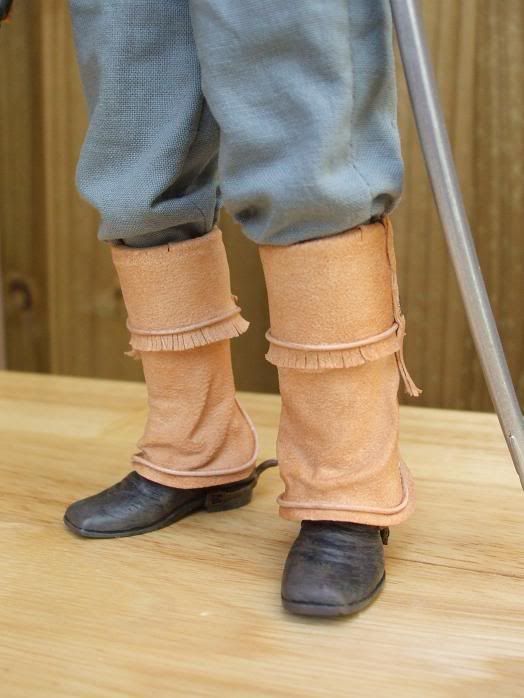 And a different angle, showing the conchos.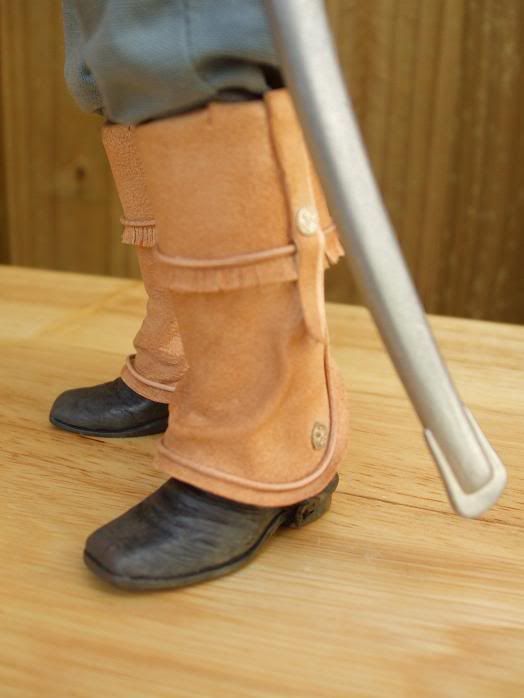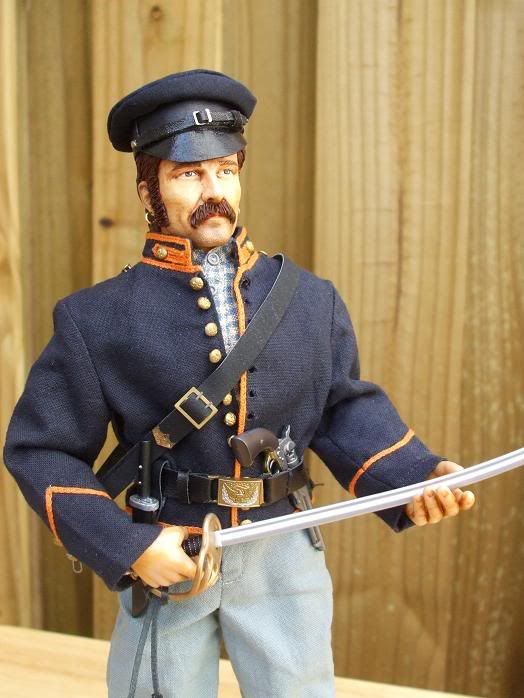 My dragoon's shell jacket, shirt, carbine sling, saber, revolver, ammo box, and trousers are from BGT.
The saber belt, boots, and spurs are fromm SST.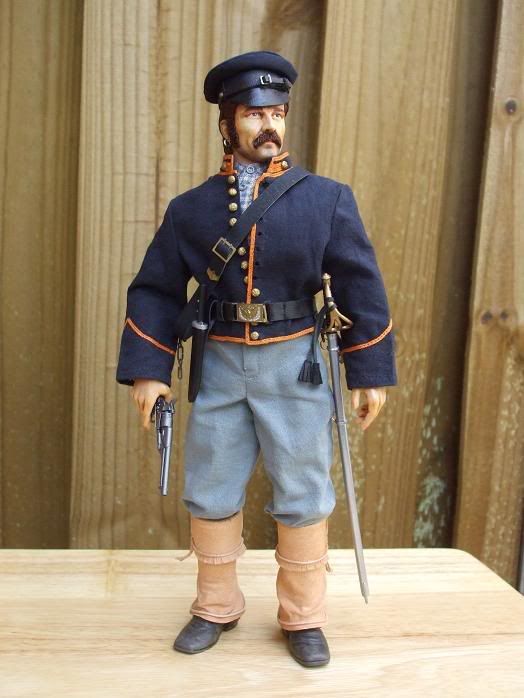 Hope you enjoy. Thanks for looking!