United States Marine Corps Scout/Sniper,Spot him before your dead!!! (Hint added!!!)
I didn't want to cut the grass again then I had a brainfart last night and started building this sniper. The ghillie suit is from the GiJoe 1995 or 1996collection and I just added some ghillie material from my GiJoe Army ranger sniper. It's a work in progress technically but most of it's done so far.
He's in the two pictures below I swear on my life. He's in a different spot on both pics.
Spot him before you die!!! No cheating or zooming in to find him and Enjoy!!!
Spot him in 5 seconds
Spot him here in 5 seconds.... ( I actually lost where he was for a moment on this oneand remember he's in a different spot)
Here's a Hint since nobody can spot him in the second picture
Some in Action poses...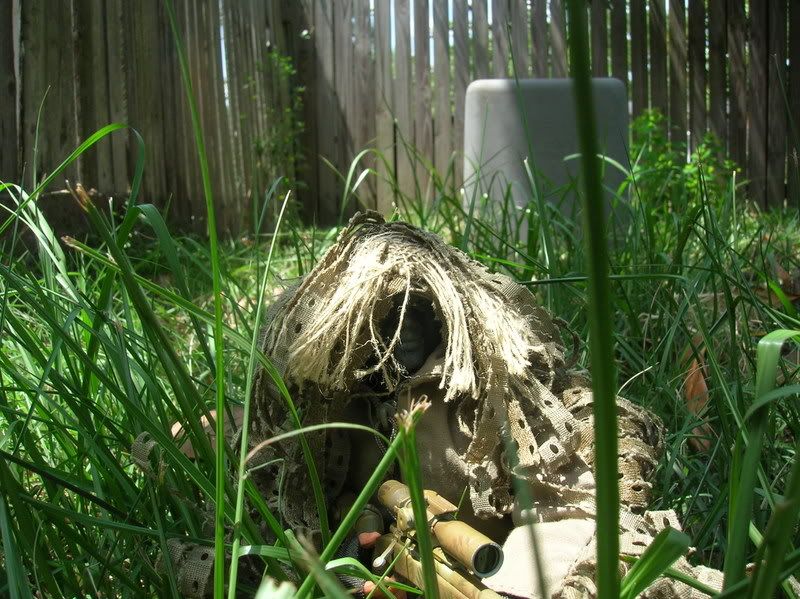 Parts breakdown
GiJoe:
Headsculpt
Body
Ghillie Suit
21st:
Half finger gloves
BBi:
Boots
HT:
M40A3w/ Silencer