U.S. Navy SEAL in the mud............ during Tropical Storm Edourd(UDT Pics ADDED!!!)
I got a better looking Navy SEAL now but this was the concept i had and I took some pics during Tropical Storm Edourd which pretty much flooded my yard. Until it rains heavily again i won't be able to show my better more improved SEAL. Pics are a little blurry try and bare with me a bit.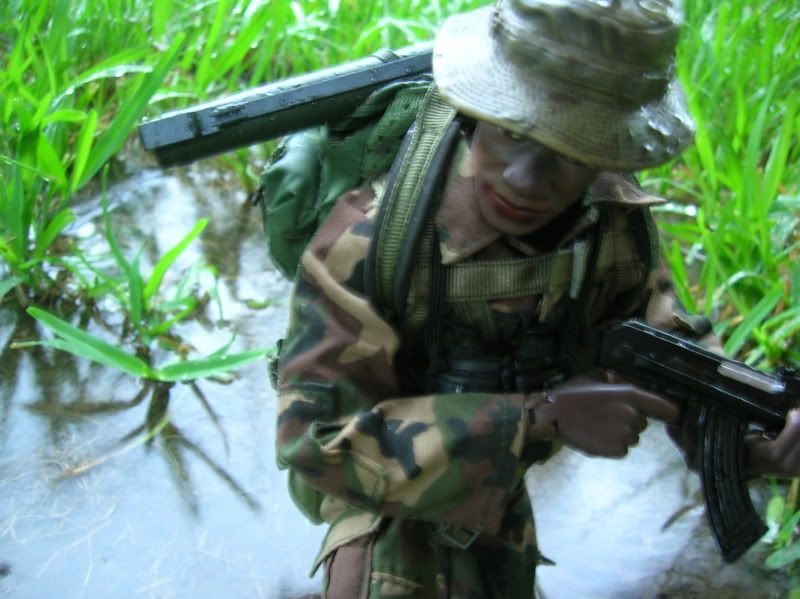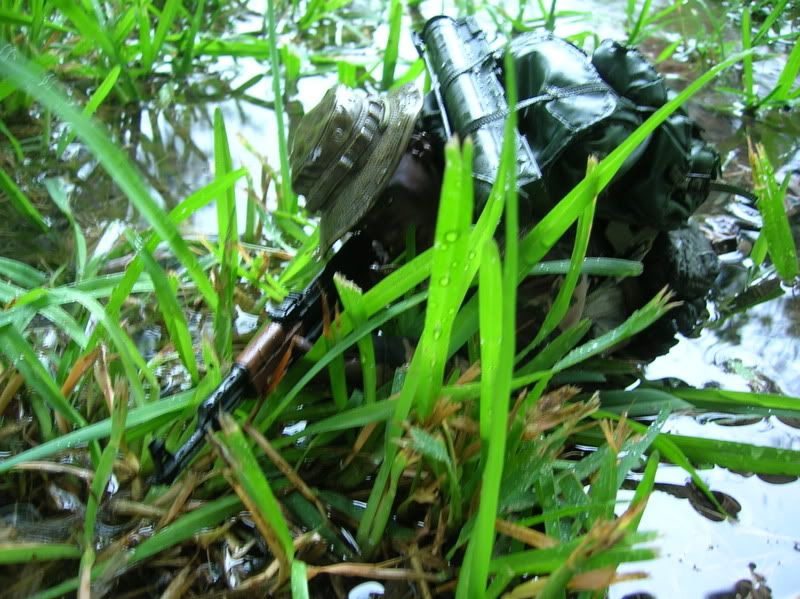 He's literally up to his waist in mud on this pic.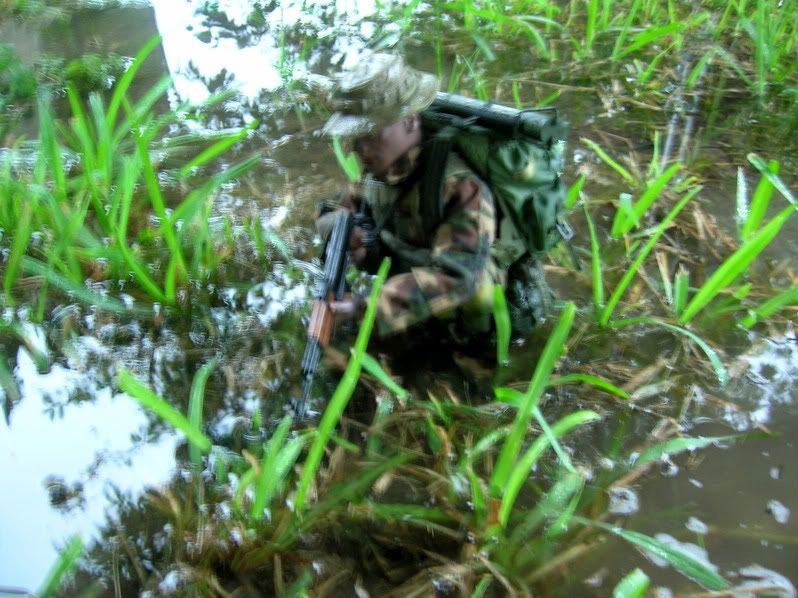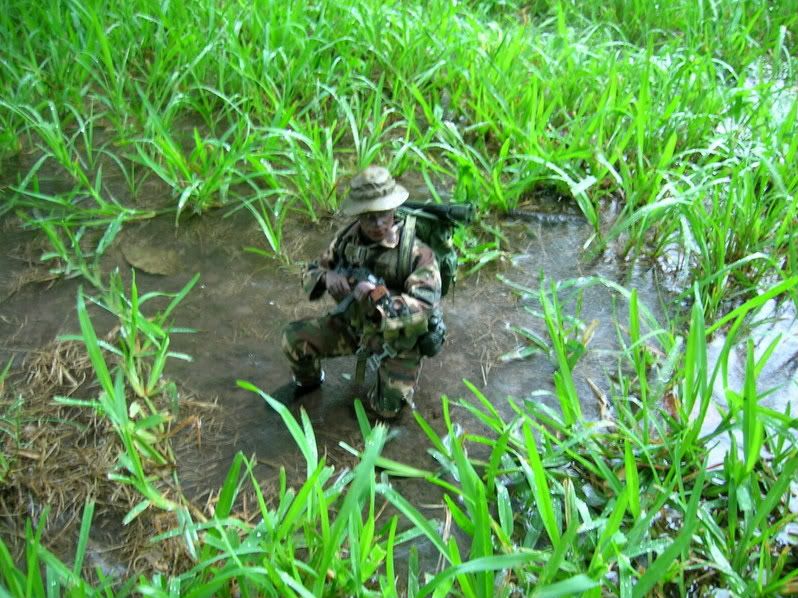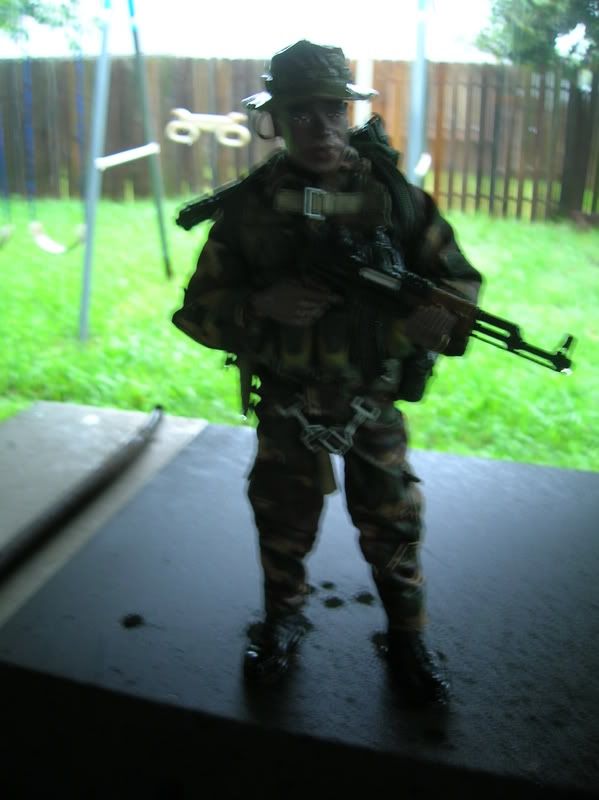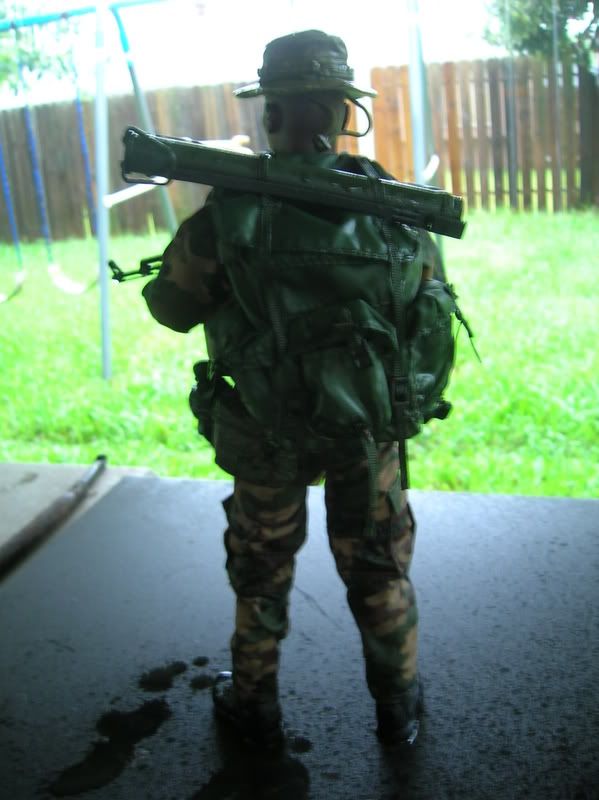 Heres my yard during the storm. if only I had a CRRC and a SEAL team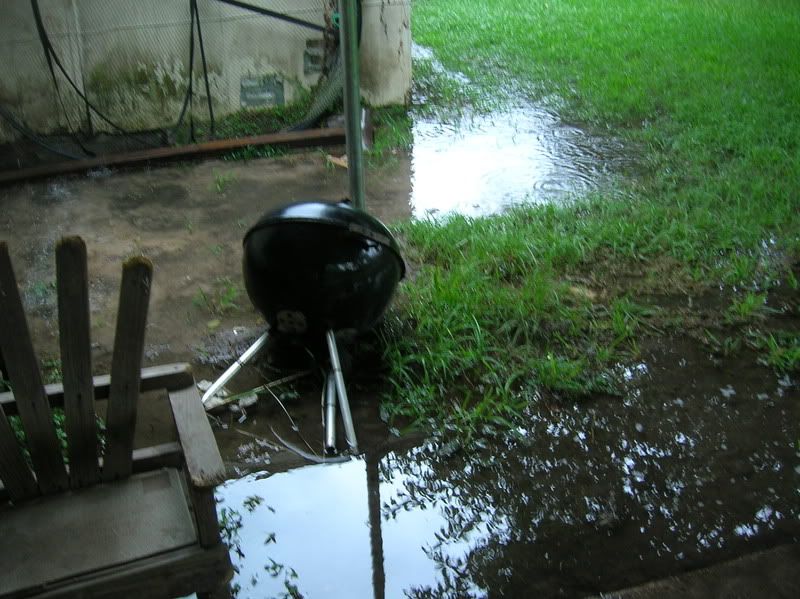 UDT Pics after the Storm