Discussion Starter
·
#1
·
Not going to make the cover of Military Modeller with this one, but I don't think I've seen anyone else do this real mod on any of the 1/6 military buggies out there.
First, the pics of the real thing ....
Dpv
Flickr: Jpl3k - JonathanL25's stuff tagged with chenowth
US ARMY Chenowth FAV (Desert Storm) | Flickr - Photo Sharing!
US ARMY Chenowth 'dune buggy' (FAV LSV DPV) 'Special Forces' | Flickr - Photo Sharing!
Some have only front "floppies", some have both front and rear. Makes a lot of sense to me, as who wants to be spitting out sand all of the time while they ride the dunes or bang through the mud, and here they do it with adding any major weight to the ride to get it done. They found these work best when not loaded down with a lot of stuff, so they chose to travel as light as they possibly could in the mission prime, and go back for resupply if they needed it later.
Now grant it, this PTE piece is a bit more fantasy than real, and I spent more on the stuff to "fix it" than I paid for it, plus I can't completely hide the fact the wheels are still hollow ( I don't like thinking about spending $50 to buy some real R/C wheels and tires to clear that up ), but this gets me "close enough for the picture" in most cases.
After doing this mod ( which I can snap on and off ), it makes the ride look more like a Rat Fink than a Pink GOrilla, but I digress ( links provided for those too young to know what Rat Fink was ) ....
rat fink - Bing Images
rat fink - Bing Images
Okay, so here are the shots ..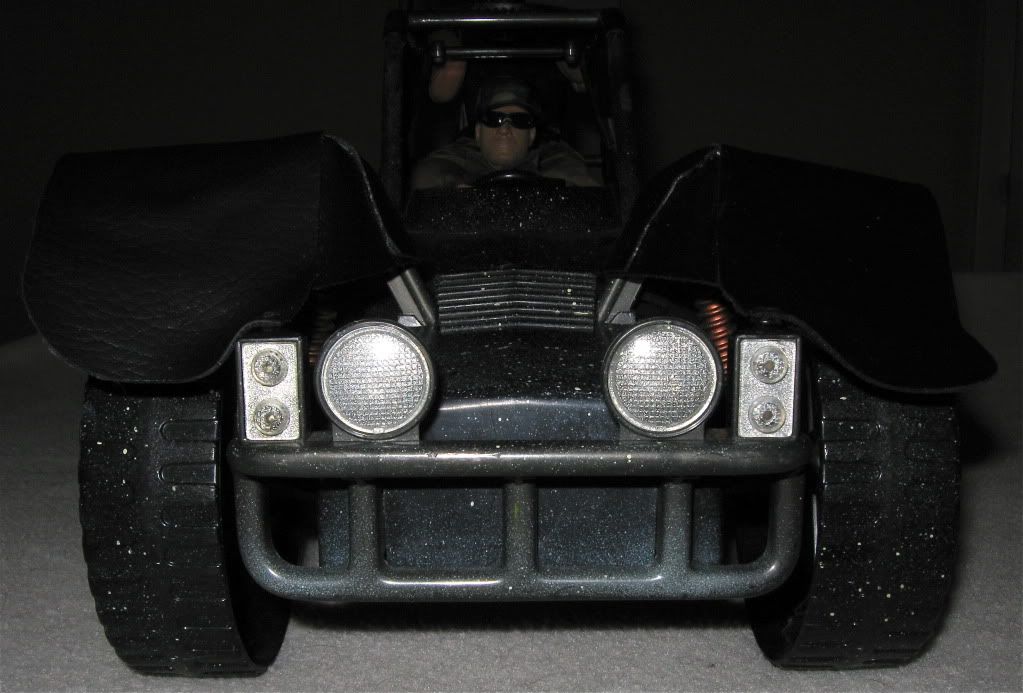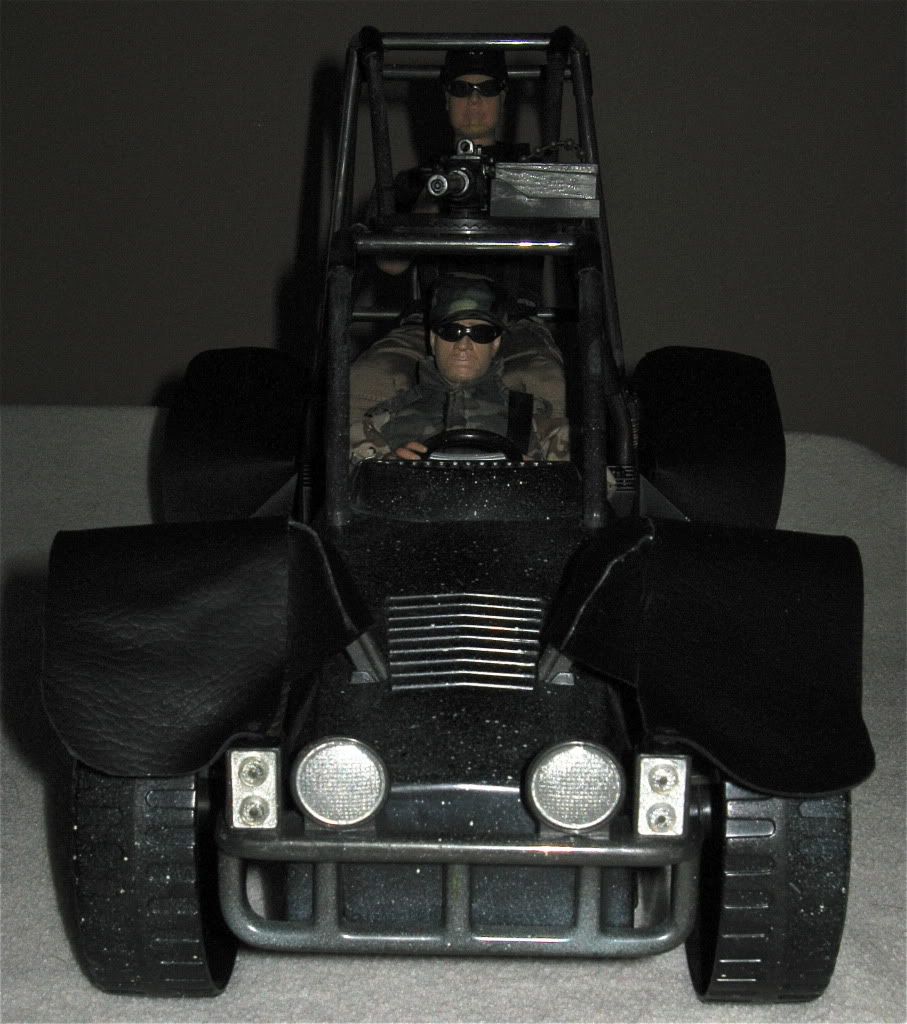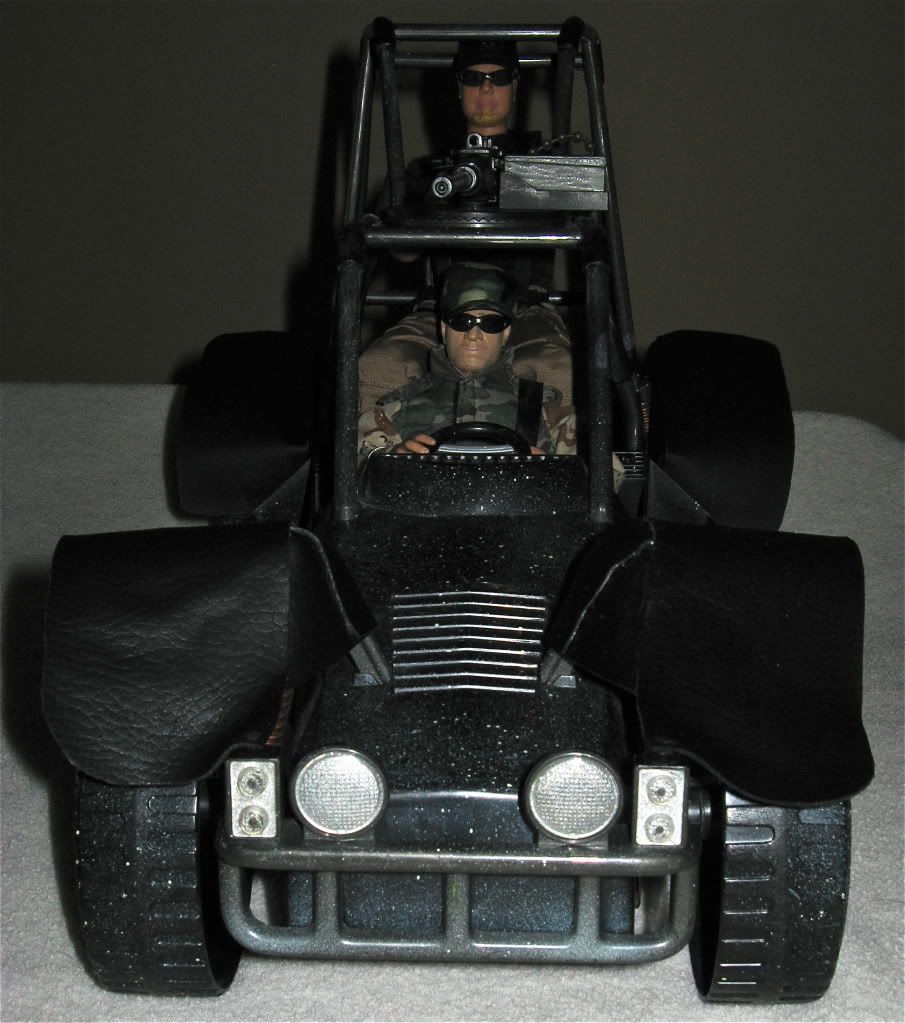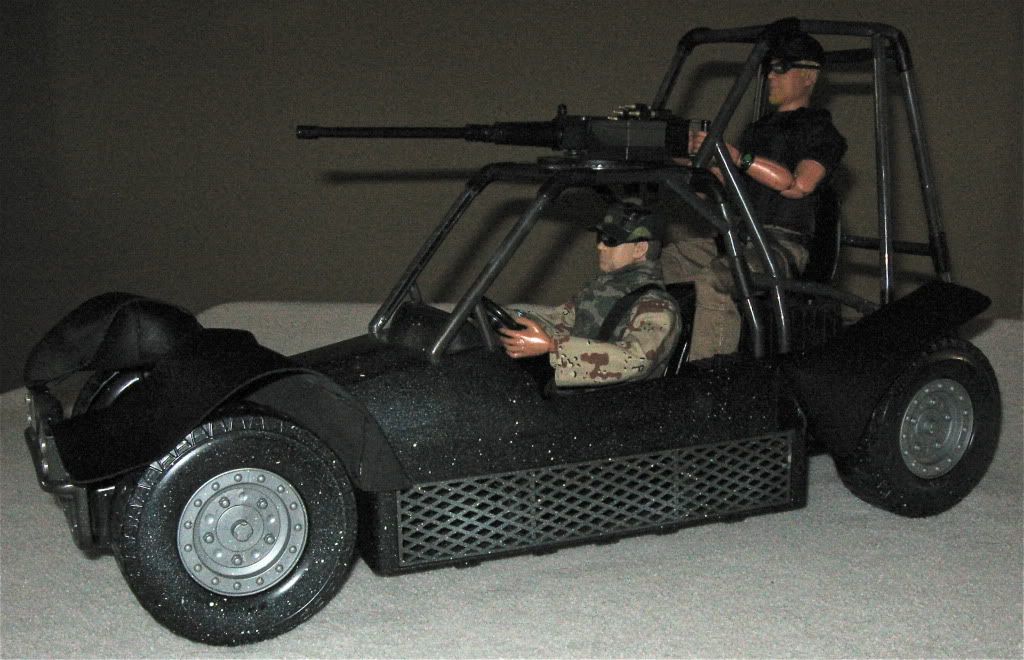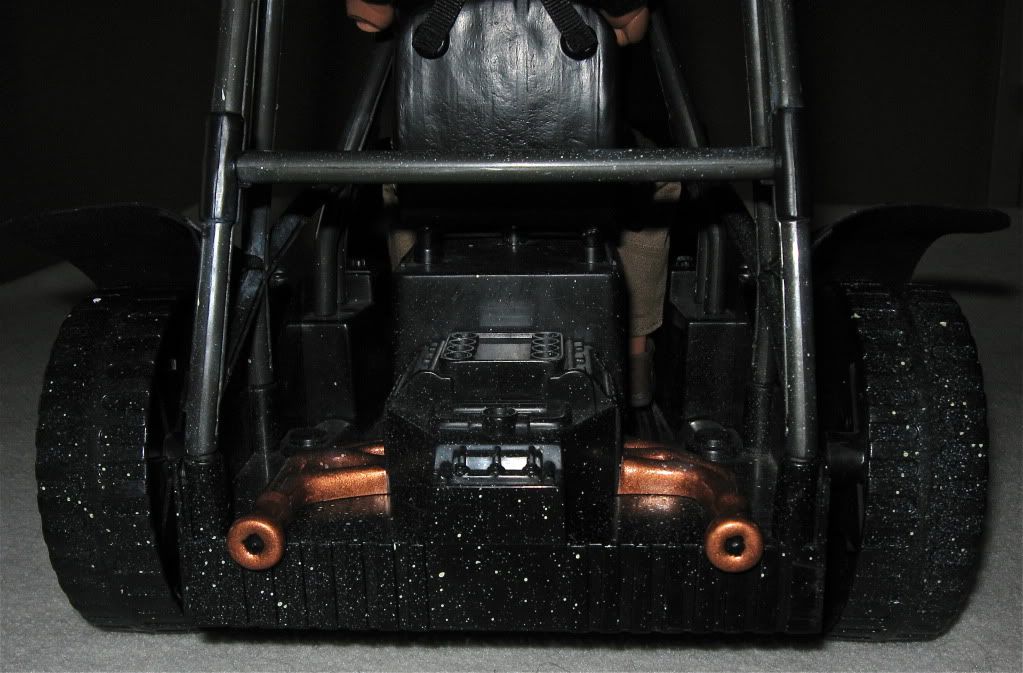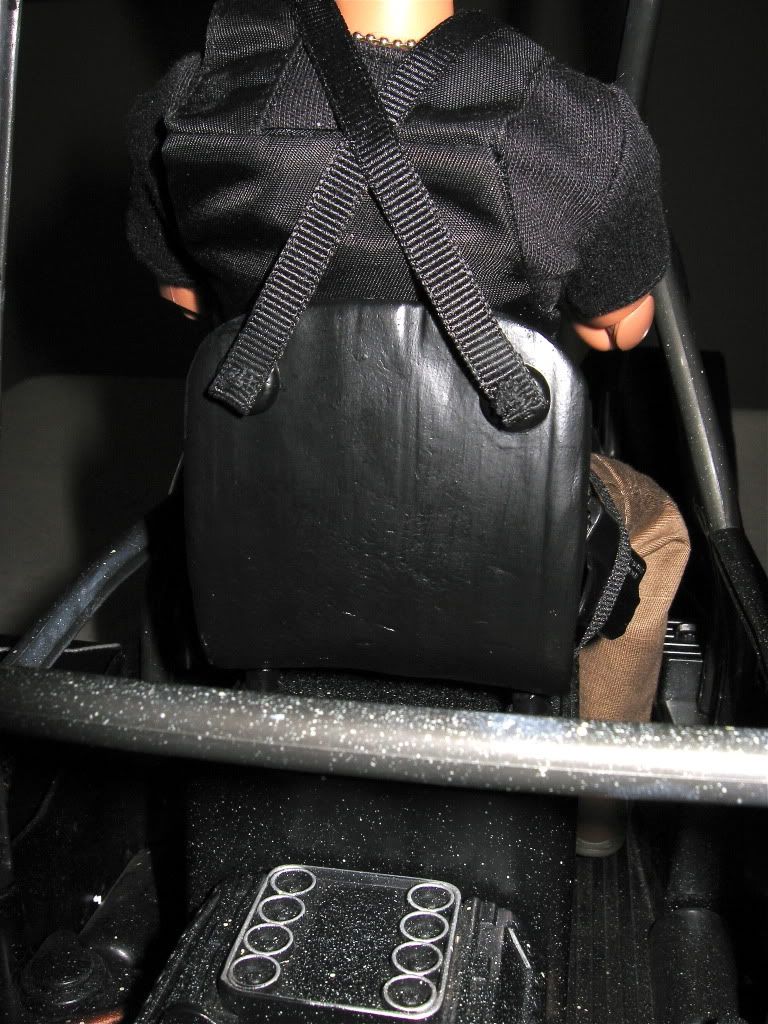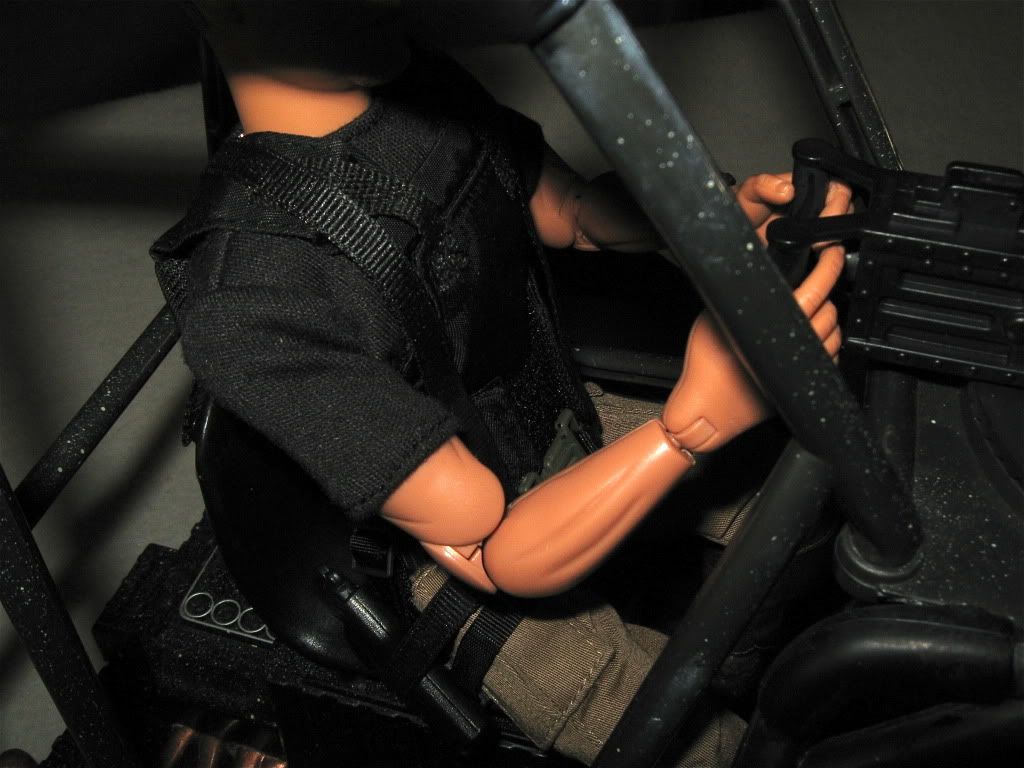 Other "fixes" include, making a whole new rear seat and harness system for the rear gunner ( brokenn off and mostly missing when I got it ), repairing and adding details to the .50 cal , sculpting on shotgun pipe exhausts, adding details to the dash, filling the joint holes on the frame ( but didn't fill the frame tubes themselves ), final weathering yet to be completed. Wanted to paint the thing pink, found the SAS stopped using Desert Pink after 1970, so no dice for Desert War 1 with it.
Hope if anything else, it gives folks a few grins and giggles, with this partly true partly fantasy ride.