Discussion Starter
·
#1
·
Hello,
I started working on this figure just before the Sci-fi contest started so it kinda fell into place. It all started with an episode of Dr.who and a sci-fi welding mask. I saw this mask on the show and thought it would be kewl to make a custom 1/6th mask based on the one in the show. The next week I got an order in of DID CS figures. One of them came with a gas mask that I thought would make a good base for the welding mask I had running around in my head. It's funny how one little piece in a tv show will get caught in the creative gears of your mind and won't let go.
So I started working on building a figure around the mask. I wanted to do two things with this figure.
1, Do a totally solo figure. No help from my sweet wife. Though I love working on most things with Laura, sometimes it's nice to do a solo project. Kind of like band members doing solo albums I guess.
2, I wanted to do this figure as low cost and low tech as I could. Basically there is not much here that any novice couldn't do or afford. Most the parts are either DID CS or 21c. The rest is all hand made. I figure you could buy all the parts for this figure for under 30 bux. Even the tires I got for the knees pads are from the dollar store and cost $1.00 each. I made both kneepads from one tire and some leather from a coat I got a resale shop.
Anyways the back story is all in the sci-fi contest thread and here are all the pix,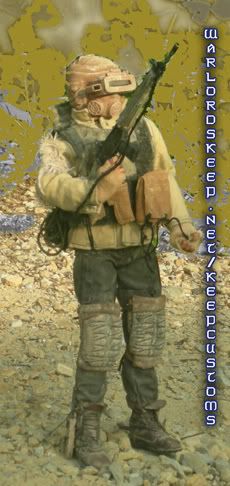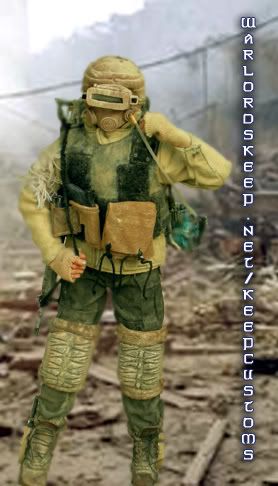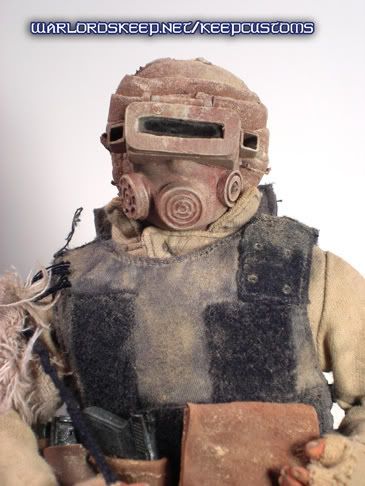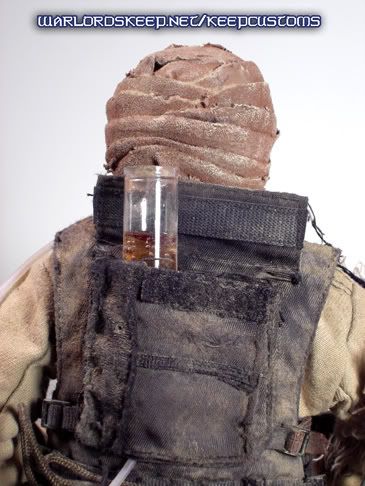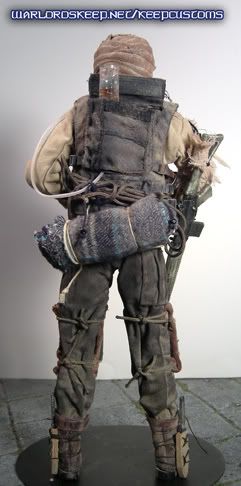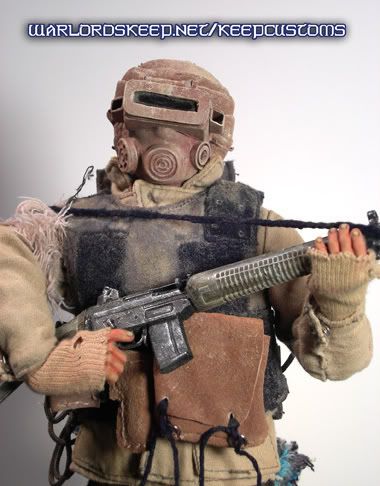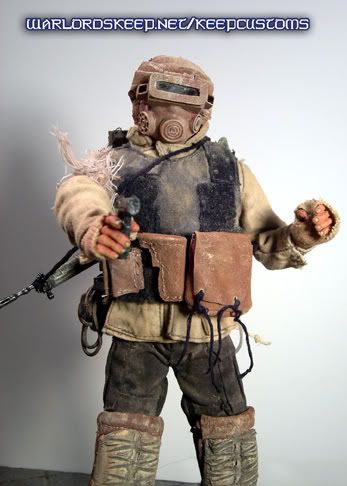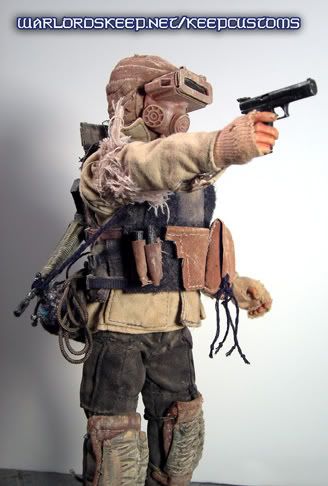 Thanks for looking,
Paul