From new years plans thread in Jan 2015 from MWD My plane is to build a new Queens Throne Room diorama for my Queen Aurora for a photo shoot if I can find the right props? (the throne chair) Yeah it took awhile.
.
The late King he was previously married & and one daughter Hannah before he met Aurora, Hannah's mother the Queen was fatally injured one day in a horse riding accident when Hannah was a child. Fortunately Nikki & Scarlett both worked for the Great King at that time.(working around the castle at that time) They both volunteered to help raise her. Nikki has a lot of experience raising children, Nikki raised her little sisters since she was 15. Nikki eventually became like the over domineering & over protective mother & Scarlett on the hand became like the very cool older sister with the best toys & always tried to make time to play Hannah. It became a lot easier for Scarlett to spend more quality time with Hannah when she was old enough to hold sword, also she also had a sparring partner that she couldn't easily scare off. Now Princess Hannah is almost as good with a sword as Scarlett is.
.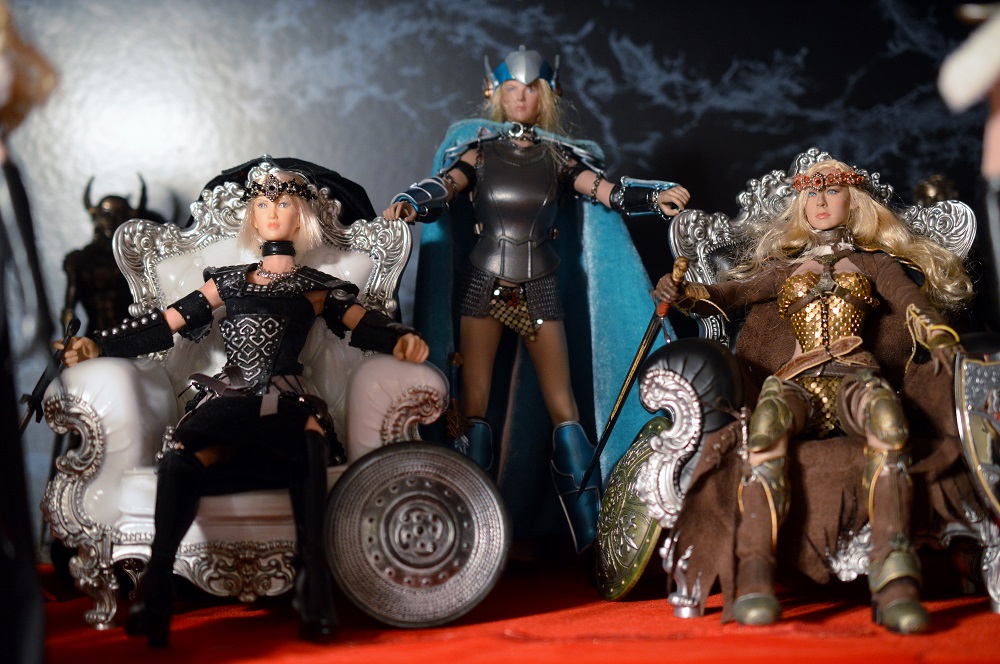 Hosted on Fotki
Left to Right - Queen Aurora - oldest sister Nikki and Top Military Advisor and Princess Hannah.
.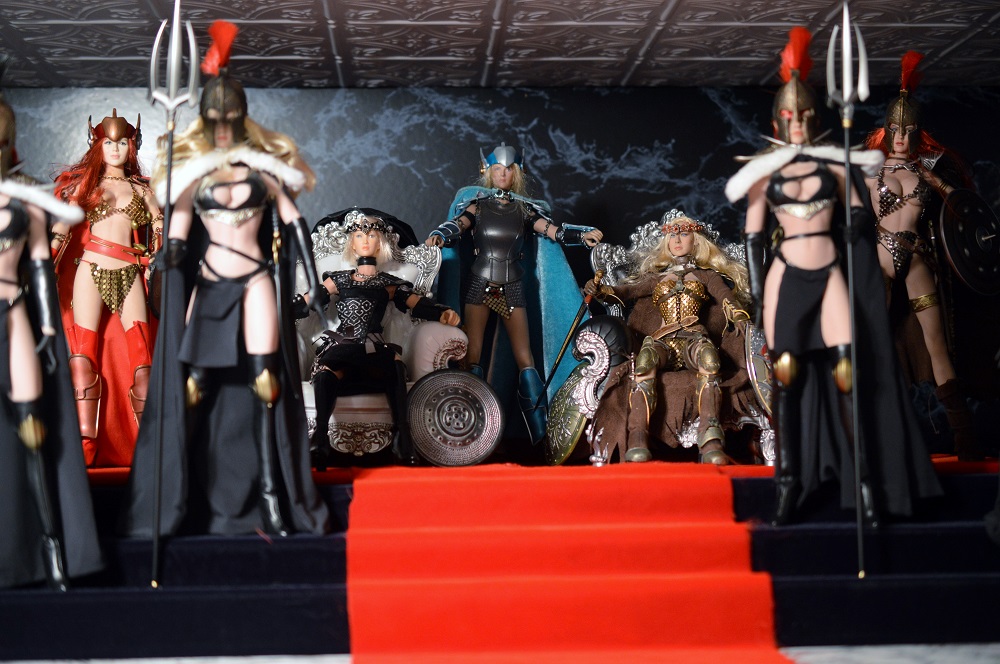 Hosted on Fotki
On the left next to Queen Aurora is Scarlett AKA The Red Warrior & the Queen's Top General and on the far right next to Princess Hannah
is Red Sonja Queen Aurora older cousin.
.
Aurora is the youngest sister to Nikki & Scarlett. unlike her older sisters Aurora has zero fighting skills but she is a very accomplished animal veterinary because of her love for animals
So one day when the Kings horse came up ill Scarlett (the Kings top general) naturally thought of her little sister Aurora, When Scarlett introduces Aurora to the King, the King was instantly smitten by her.
.
After a long courtship they were finally married. Unfortunately years later the King was killed in a great battle in which Nikki & Scarlett barely escaped with they lives. Queen Aurora now in her early twenties.
.
When Aurora and Hannah finally met there was a lot of resentment on Hannah's side at first for this new lady! But after the King death that brought the two closer together. (Aurora is just a few years older than Hannah)
.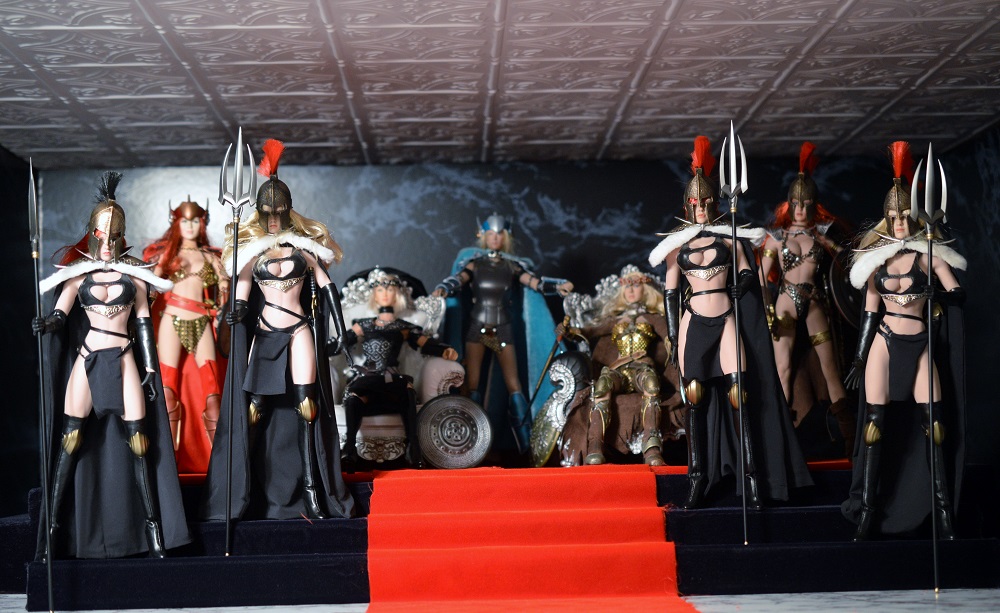 Hosted on Fotki
Up front are the are the palace guards.
.
Any questions, comments?
.
Thanks for looking
.
Baddog
​