Discussion Starter
·
#1
·
"IF" I had not procrastinated this would have been my entry to the SciFi contest. Next year I won't be so damn lazy.:bag
... from the note book of Lt. Col. A. Lee DeRush Earth Defense Force AREA9
The Krait
After we nuked the alien base in the desert all hell broke loose. We in all ignorance believed the desert base was our only threat, we couldn't have been more wrong.
The desert base was only a scout group for an armada of alien races collectively called the Commune. The Commune has, as far as we can tell, at least 33 different races.
One of the most nasty of these races is called the Krait. The Krait are used by the Commune as hunter killers and sometimes scouts. They are faster then humans and have been clocked at over 35 mph. They have much better eye sight, and are not effected by any of the planet's climates. So have no problem tracking humans even under the worst conditions.
From the alien races sympathetic to us we have learned a few things about the Krait species.
They are made up of a large group of waring tribes. Only their service to the Commune keeps them from killing each other. They have a strong sense of honor but only value courage and battle prowess, they despise cowards. And, any species showing cowardess is of no value to them and seen as fair game to be used as food, sport or whatever...
Personal warning on dealing with the Krait... Never ever run from a Krait, it only excites them. If you stand and fight you have a slim to nothing chance of coming out in one piece. If you run, reports have shown they will torture a victim for days before eating them.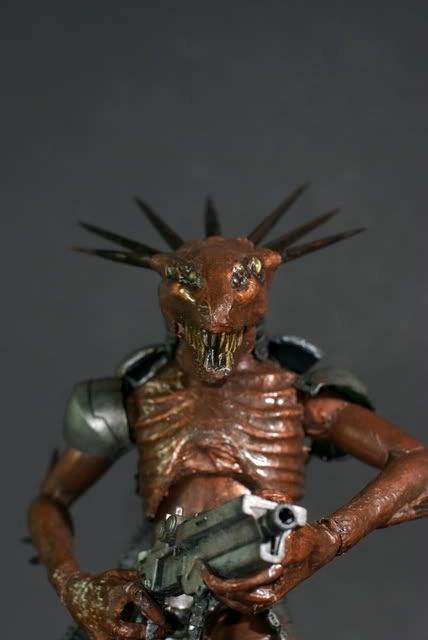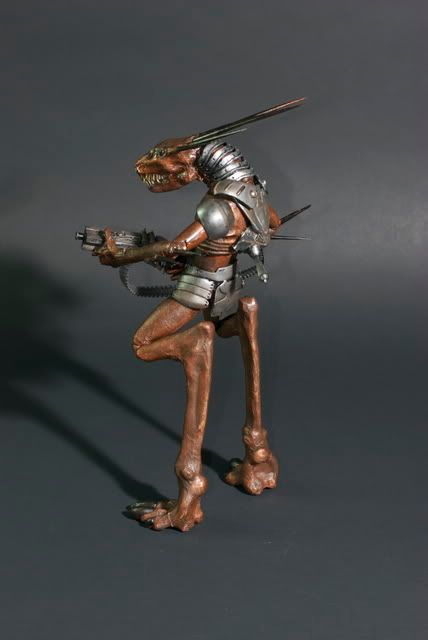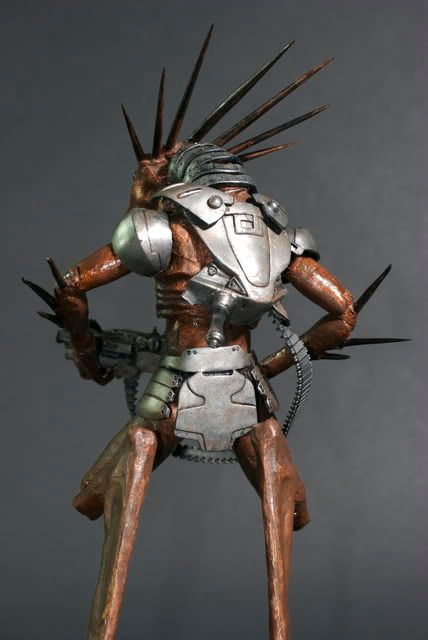 If you want to see more pictures and a few WIPS here is the link.
http://s139.photobucket.com/albums/q296/BlakJak13/Krait/?start=0
Thanks for looking :cheers