DISCLAIMER
: This is a fanciful rendition of the Earps at the OK Corral. It does not pretend to be historically accurate or representative of the movie "
Tombstone
" that inspired it. Please enjoy it for what it is. markh166
One of my closest friends moved to Arizona six years ago, and I had helped him acquire a boxed SST Doc Holiday figure. When he moved, he left the figure with me and we discussed building a diorama of the Earp faction at the OK Corral. It was started, but set aside. This year, I built a second work bench for working on larger projects, like CW cannons. I had no excuse any longer and got to work on the Earps. Here they are, with a little gun smoke added, just at the moment when things went bad…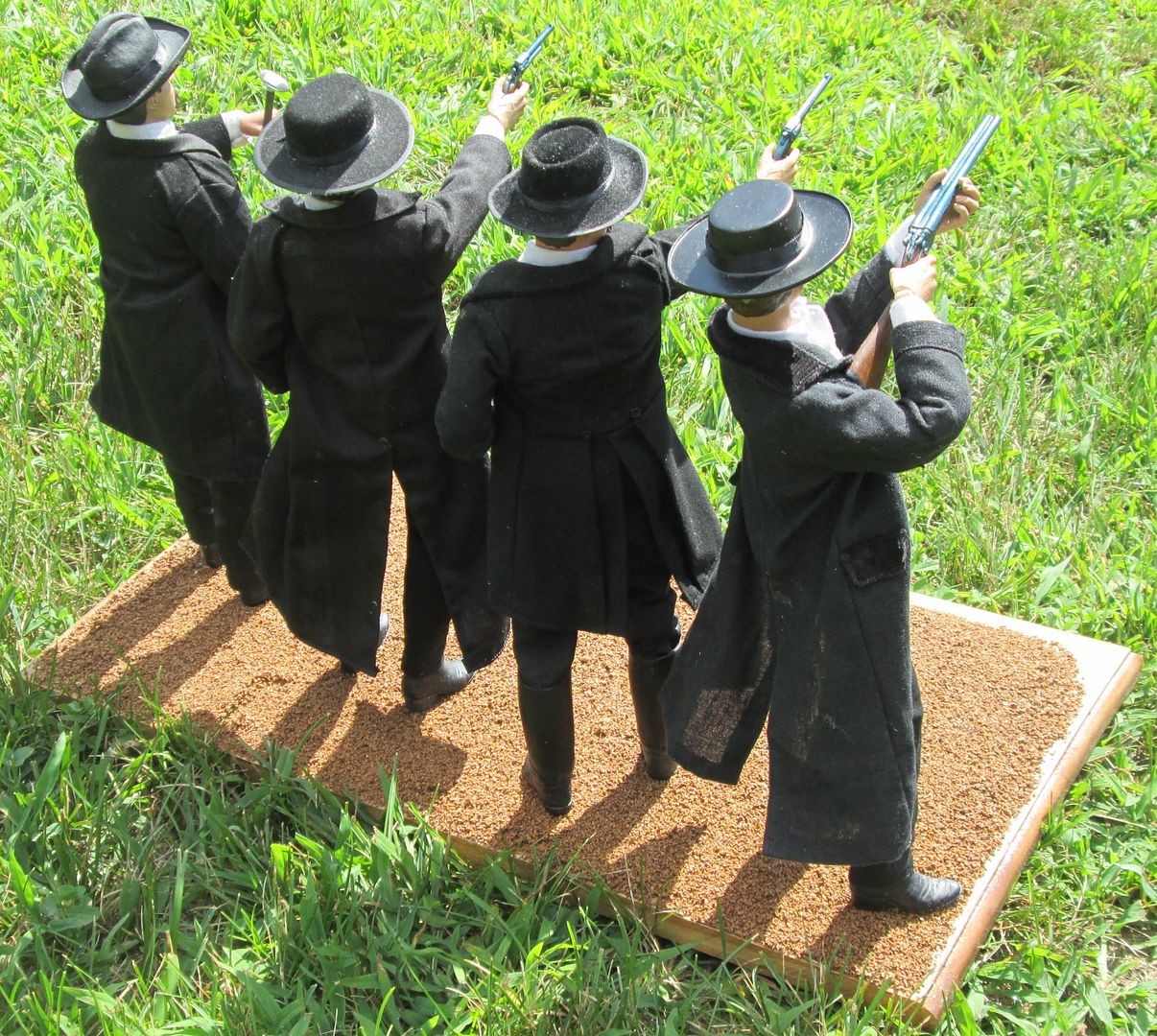 The figures are all Sideshow, with added or enhance mustaches. After deciding on the scene, I built up their feet and ankles with epoxy and super glue, then screwed them in place on the base. Working from the ground up, I glued all the joints in place as their final poses were set.
The guns are all SST except for the Redman Buntline Colt that Wyatt has. The shotgun was shortened, and a brass rod was drilled into the stock to secure it to his shoulder. The Smith & Wesson Schofield was trimmed of some detail, and passes well for an earlier S&W Model 3. Wyatt's Buntline and Doc's Colt Lightning or Thunderer (.38 or .41 caliber, respectively) was repainted, with some color case hardening added to the frames. I also added a hammer in the cocked position to the Buntline. Doc's "skeleton" holster, which has a spring clip around the cylinder, wasn't made until the late 1890's. My friend had talked about me making a 1:1 holster like it, but I never got to it, so now he has one!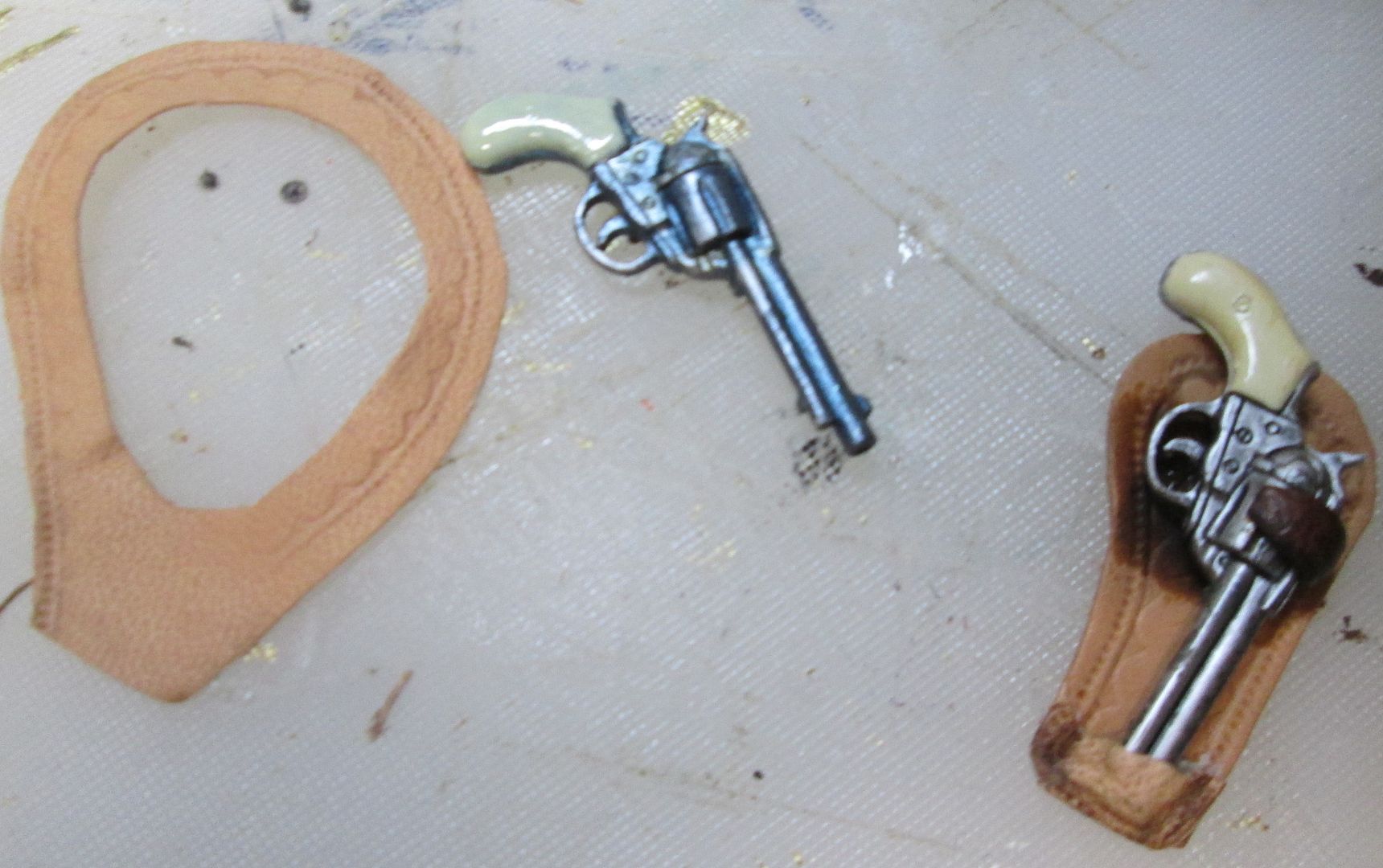 Most of the clothing is SST. Wyatt's and Doc's dusters are from A.J. Clothiers. Morgan's frock is BattleGear Toys. All their hats are SST, with hat bands made from ribbon. I added Morgan and Wyatt's watch chains.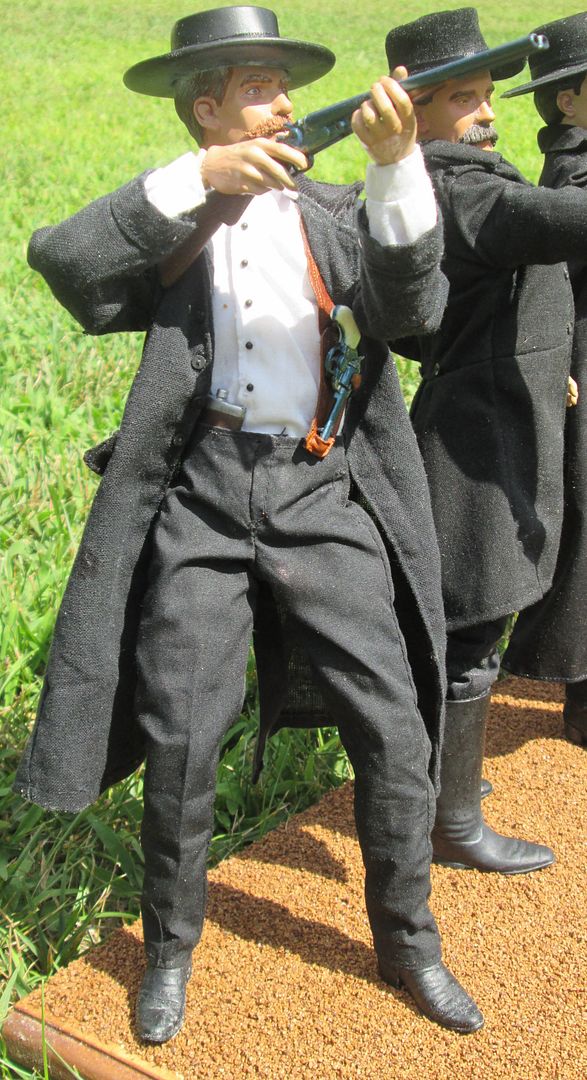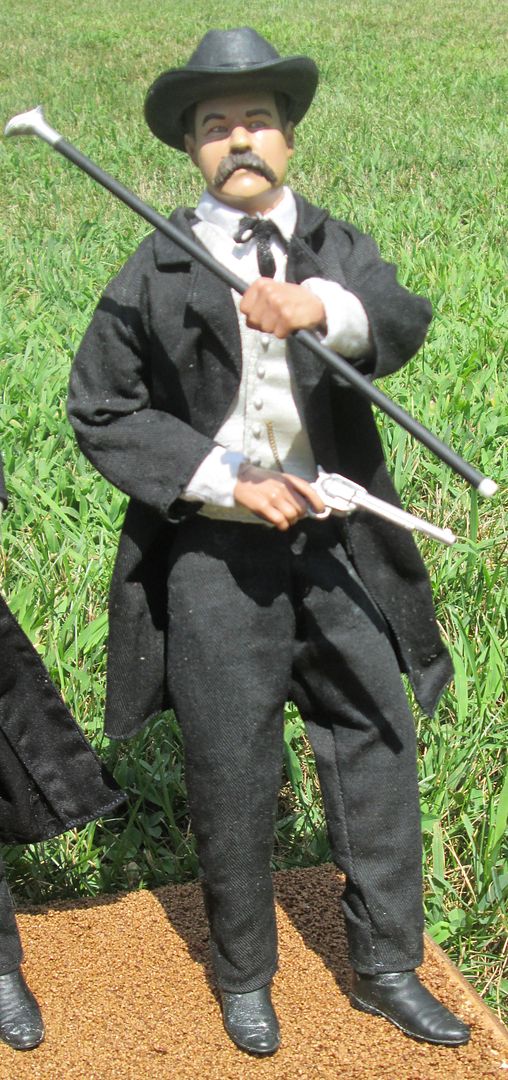 The base is from Michael's, stained and coated. The ground cover is model railroad ballast from Woodland Scenics. The figures were unscrewed from the base and everything was carefully packed for the journey West. Oh yeah - he had suggested maybe a sign showing they were near the OK Corral, but I thought that might be tacky. So, I made something to suggest the Corral was nearby. (I just sent him one.)
He also joked that he wanted a figure of Ike Clanton taking a leak on Fly's Studio. He's my friend…how could I deny him? I just sent him this photo…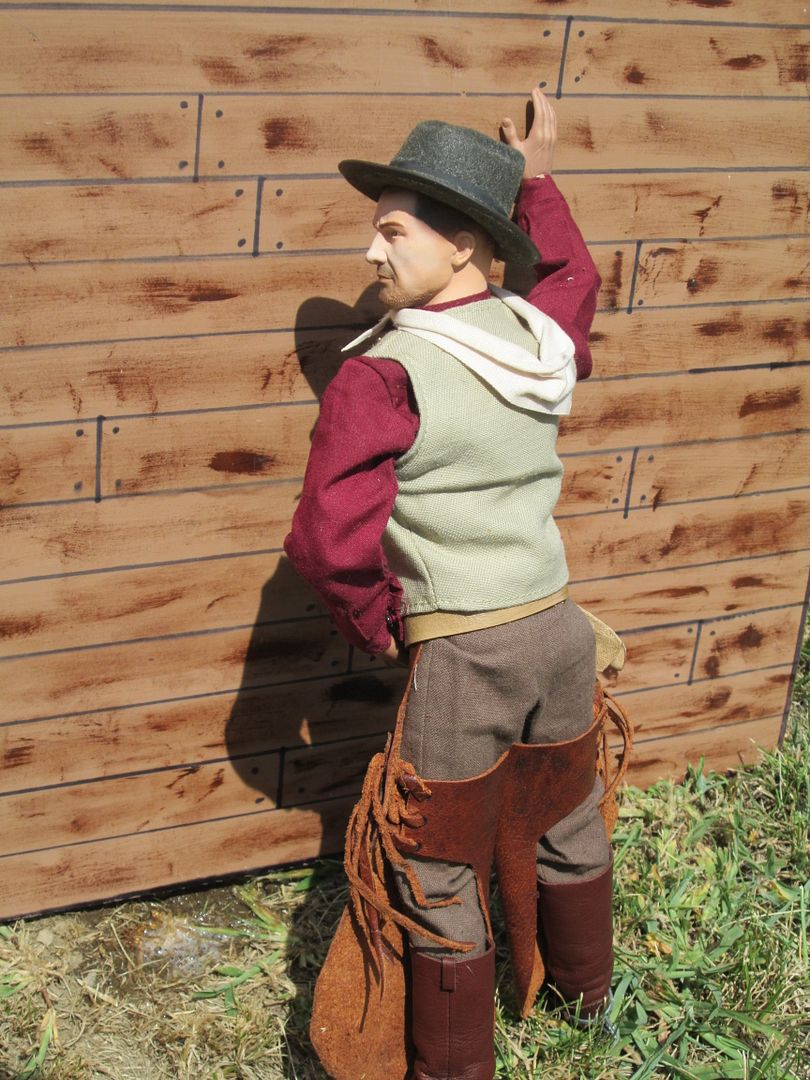 And here is where the Earps have found a home in Arizona, once more.