Because i did'nt and only discovered this guy because hasbro made a action figure of him.
Heres my complete super random only got a less than a second on screen Star Wars Cantina Alien:
Givin or Skull Head
. This guys name is Elis Helrot but whos needs to know that.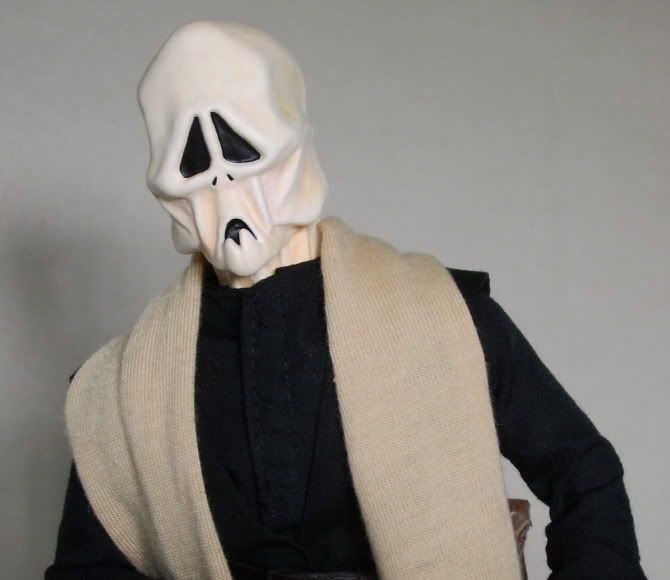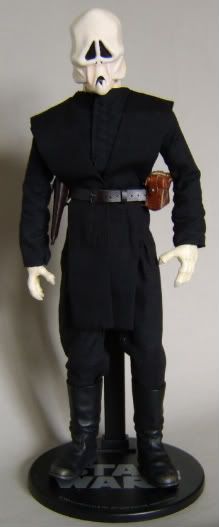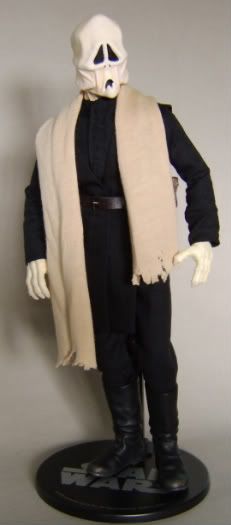 Only the mask was made for the movie and so i kinda copied what pictures i could find and the 3/34" hasbro figure. Outfit is basically what hasbro made up with the scarf and black shirt being part of the costume, the guy who played him in the movie had to keep his legs and hands down because he did'nt having a costume to cover them with. Cut up the hand from the hasbro cantina band used the finger to make this guy a set of hands with 3 finger. Nearly all the cantina alien seem to wear jack boots so this guy has a pair aswell.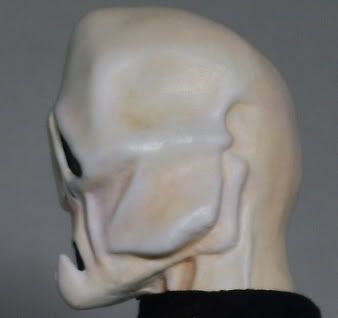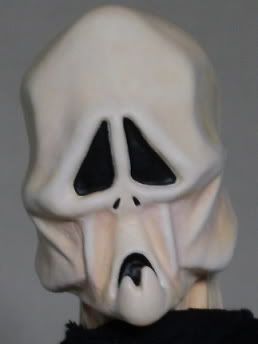 First time ive ever tried to scuplt something and it was a real learning curve and really enjoyable.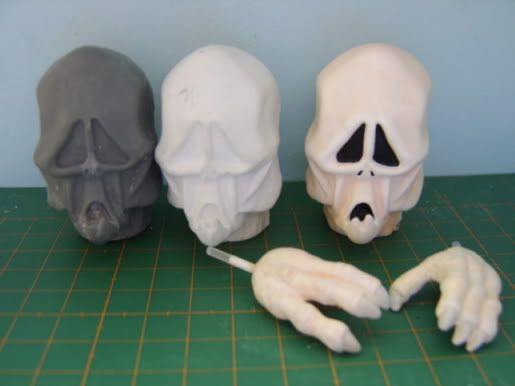 What i plan on doing is making a small cantina set-up with a few alien in there, next up will be a
Duros
who you actually get to see in the film. Scuplts complete and working on scuplting hands at the moment which is really does require patience.