Almost caught up on all the NEW items coming out. Will have these great looking British Bulldogs from Mr. Z online by tomorrow. In the meantime, enjoy the pics in the gallery below!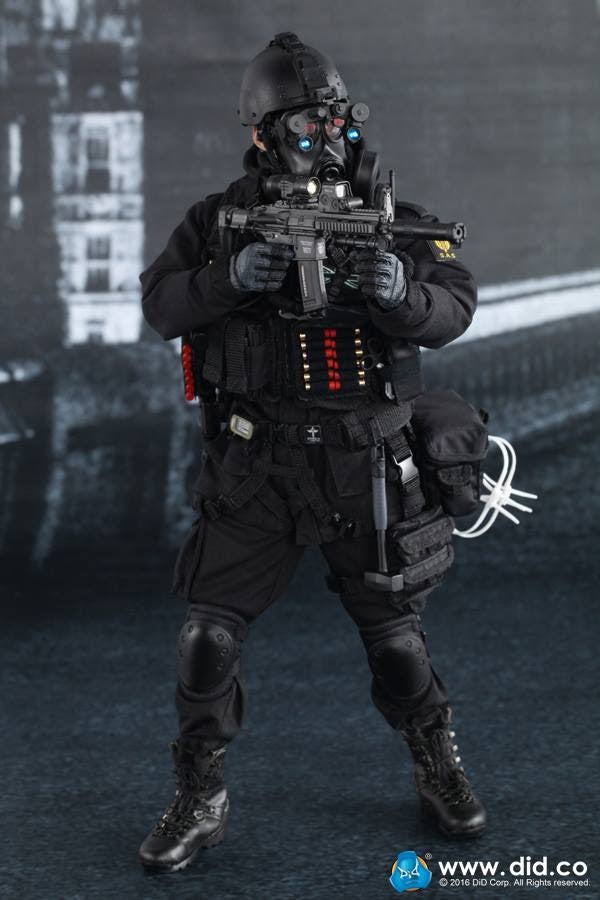 SHOP & SAVE $15!
DID's"Sean" British SAS B Squad Black Ops Team
On Sale for $144.99 (regularly $159.99)
Click
HERE
to Save!
Offer Expires: April 19th, 2017 at 6:00 pm (central). Cannot be combined with any other special or discounted pricing. Sorry - No Backorders or Rainchecks.
​
NEW PRODUCTS ANNOUNCED:
INCOMING!
Note Regarding Arrival of Pre-Orders: If you have a pre-order for any of the items below, we will charge your credit card and ship as soon as possible. If you left instructions to be notified on arrival, please contact us right away by email or call toll free number 877-404-5637 to make shipment arrangements.

CUSTOM FIGURE OF THE WEEK
Mountain Commando by Jay Greenough
This one is a new favorite of mine. Master Piece Edition GI Joe figure, fatigues, dog tag, 40th GI Joe field jacket and climbing axe, Geyperman M3 "grease gun" sub-machine gun, grenades, Cotswold watch cap, belt, canteen and cover, aid pouch, boots, heavy socks, helmet, and ruck sack.