Discussion Starter
·
#1
·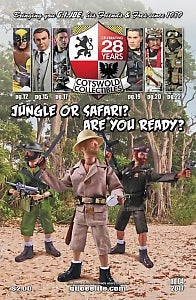 NEWS FROM THE FRONT
Catalog #4 begins mailing out this Friday, so keep your eyes peeled for it!
Don't get our catalog? There's two ways to get on our subscription list...
1) Order from us on a regular basis (every month or so) - this gets you on for FREE!
2) Subscribe to our PAID subscription service ($7.50 US, $15 International)
For more info, click
HERE
.We also have a library of online Catalogs accessible from our website. You can turn the pages (digitally) with ease and read at your own pace.
For online catalogs, click
HERE
.
[HR][/HR]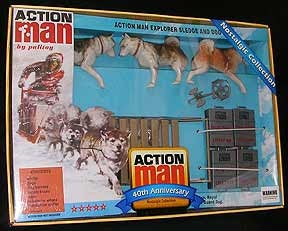 BLAST FROM THE PAST
Dog Team & Sledge Set
Dog team and Arctic sledge pulled by a 3-dog team. Use with the Polar Explorer set for a full display. Same sled seen in the US Fight for Survival set.
Contents of Set: Sledge, Dogs (3), Dog Harness, Supply Boxes, Rope, Millimeter Wheel, and Instruction Leaflet
Price: $49.99 -
Buy Now!
[HR][/HR]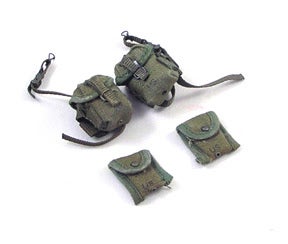 SHOP & SAVE $$$
20% Off All In Stock Korea War & Vietnam War Era Parts
Click
HERE
to Save!
Offer Expires: May 10, 2017 at 6:00 pm (central). Cannot be combined with any other special or discounted pricing. Sorry - No Backorders or Rainchecks.
​
NEW PRODUCTS ANNOUNCED
INCOMING!
Note Regarding Arrival of Pre-Orders: If you have a pre-order for any of the items below, we will charge your credit card and ship as soon as possible. If you left instructions to be notified on arrival, please contact us right away by email or call toll free number 877-404-5637 to make shipment arrangements.
[HR][/HR]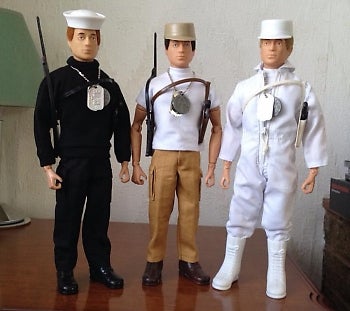 CUSTOM FIGURE OF THE WEEK
Back to Basics by Mart Jennings
Click
HERE
for larger pic.​