Discussion Starter
·
#1
·
NEWS FROM THE FRONT
Great looking female tactical uniform and gear set from newcomer Feel Toys. Will have sales information tomorrow. Until then, enjoy these pics
HERE
.
[HR][/HR]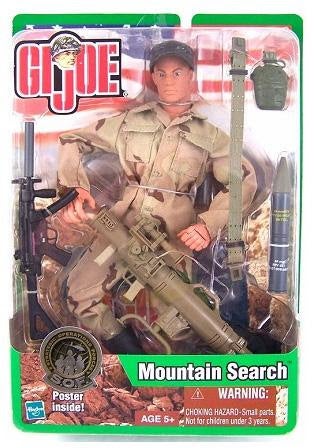 BLAST FROM THE PAST
Mountain Search
Released in 2003, this includes: Caucasian GI Joe w/Gung Ho Grip, Jacket, Trousers, Web Belt, Boots, Cap, M3 Recoiless Rifle, 84mm HEAT round, MP5 Submarine gun, Canteen, and Ball-cap style hat.
Price: $34.99,
Buy Now!
[HR][/HR]

WEEKLY SPECIAL, SHOP & SAVE 30%!
Very Cool's Men's High Collar Knit Sweaters (Black/Gray/White)
On Sale for $12.59 Each (regularly $17.99), Click
HERE
to Save!
Men's V-Neck Knit Sweater (Gray)
On Sale for $10.49 Each (regularly $14.99), Click
HERE
to Save!
Offer Expires: April 26th, 2017 at 6:00 pm (central). Cannot be combined with any other special or discounted pricing. Sorry - No Backorders or Rainchecks.
[/B]​
[HR][/HR]
NEW PRODUCTS ANNOUNCED
INCOMING!
[/B]
Note Regarding Arrival of Pre-Orders: If you have a pre-order for any of the items below, we will charge your credit card and ship as soon as possible. If you left instructions to be notified on arrival, please contact us right away by email or call toll free number 877-404-5637 to make shipment arrangements.
[HR][/HR]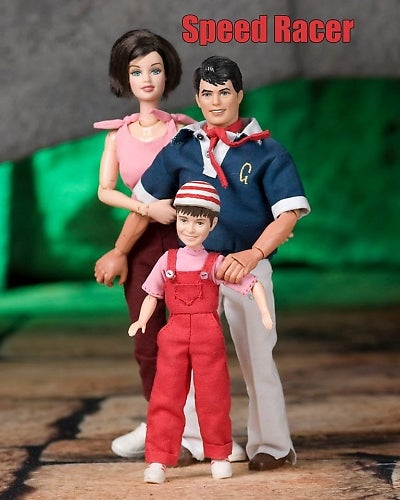 CUSTOM FIGURE OF THE WEEK
Speed Racer by Michael Grider
Mostly finished with my cartoon customs. Still need a body for Jonny, Hadji, and Chim-Chim
Click
HERE
for larger pic.
[HR][/HR]
UPCOMING TOY SHOWS
Burbank, CA GI JOE & Toy Sale, May 7th. For more info, click HERE.
6th Annual DFW G.I. Joe & Action Figure Show, June 10th and 11th, 2017 at the Grapevine Convention Center in Grapevine, TX. For more info, click HERE.
GIJOECON 2017, June 15th thru the 18th, at the Walt Disney World Dolphin Hotel in Orlando, FL. For more info, click HERE.
Fourth Annual Kentuckiana G.I. Joe Toy Expo, August 5th, 2017 at the Hilton Garden Inn (Louisville Airport) in Louisville, KY. For more info, click HERE.
​