Discussion Starter
·
#1
·

Happy New Year!
Alter Ego achieved two milestones in 2013: We were named Small Business of the Year by our peers in The Lima/Allen County Chamber of Commerce and we celebrated 10 years in business. We could not have done either without your support. Thank you for trusting Alter Ego Comics as your source for the world's finest pop culture collectibles.

2013 was also the year that some manufacturers made changes to their retailer agreements, restricting the number of items that retailers can sell and prohibiting retailers from selling on certain websites, namely eBay and Amazon. These are challenges for us, but we will roll with the changes. One of those changes at Alter Ego is that we are limiting pre-orders to one of each item per household. This will allow us to satisfy as many customers as possible.

Based on your feedback, we have brought back our 14 day cancellation window on pre-orders. You may now cancel a pre-ordered item within 14 days of placing your order without paying the 10% cancellation fee.

Another change is that Sideshow Collectibles is no longer shipping items directly to our customers. A few Premium Format Figures offered in late 2012/early 2013 will still ship to you from Sideshow, and extremely large items (Legendary Scale Figures) will also ship from them, but, in general, everything that you order at Alter Ego Comics will ship from us.
​


Here's what won't change in 2014:

We will continue to double box all sixth scale figures
You will earn Reward Points with every shipped order that can be redeemed on ANY items - NO RESTRICTIONS
Our customer service will continue to be the best in the industry. Call us at 888-330-6198, Monday-Friday, 10am-6pm EST to talk to a real person
Emails and voicemail messages will be responded to within 24 hours during the week, but usually within a few hours
We're also working on new ways to make your shopping experience even better. Stay tuned!
Alter Ego Comics
is a full-time business with a brick and mortar location and full-time staff with over 10 years of retail experience in the comic book and collectibles industry.
Once again, thank you for your support during our first 10 years and we're looking forward to serving you for the next 10 years!
-Marc Bowker
Owner, Alter Ego Comics
​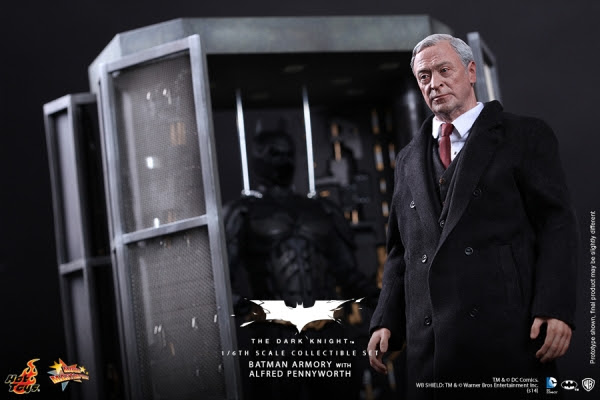 Finally, a Hot Toys Alfred Figure!
Hot Toys is producing three versions of the Batman Armory, including this one with an Alfred Pennyworth figure. Don't wait to order - we sold out of the Batman Armory with Bruce and Alfred within 24 hours! - Pre-order Now! - $482.99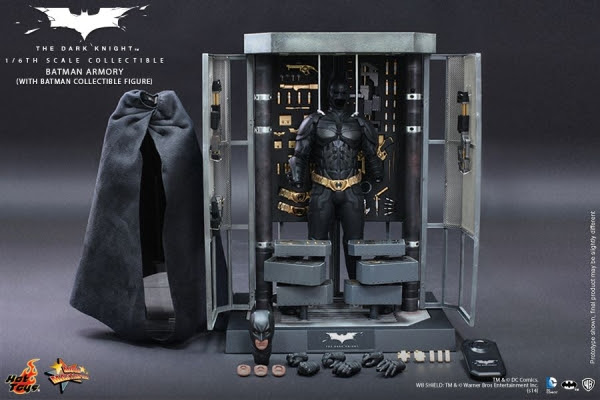 Suit Up!
Have you missed out on previous Hot Toys Batman figures? Now's your chance to grab one along with the wicked cool Batman Armory! Pre-order Now - $354.99
Iron Man Mark XXXIX, aka Starboost!
Here's another sweet looking Iron Man from Hot Toys for your hall of armor collection. Judging by initial orders, this guy won't be around too long. Pre-order Now - $248.99
The Good White Wizard!
Asmus Toys continues their line of Lord of the Rings 1/6 Scale Figure with Gandalf the White! Pre-order Now - $174.99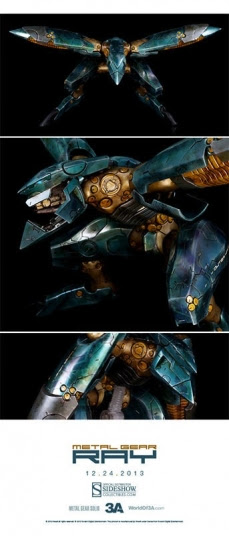 Don't Cross the Streams, Ray!
Sorry, wrong franchise. This guy is the latest Metal Gear Solid collectible figure from ThreeA Toys - Metal Gear Ray. Pre-order Now - $465.99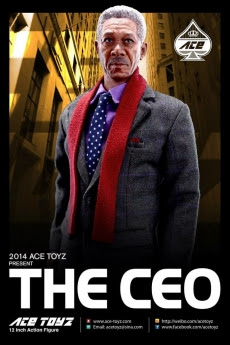 Complete Your Batman Collection with The CEO!
AceToyz gives us a nice looking sculpt of Morgan Freeman as The CEO...of Wayne Enterprises. Pre-order Now - $119.99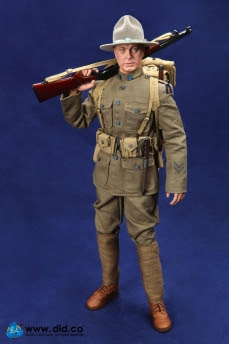 A Real American Hero!
The latest from DID USA, American Infantryman of Expeditionary Force 1917 Buck Jones, is in stock and ready to report for duty! Pre-order Now - $119.99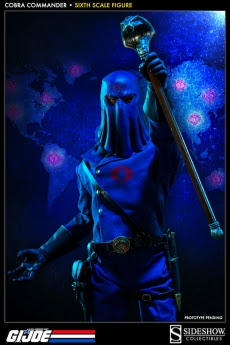 ​
COMING SOON:
Amazing Spider-Man 1/6 Scale Figure - Arriving Tuesday, 1/7/14
Astonishing Wolverine Statue
Celtic Predator 1/6 Scale Figure
Chewbacca Premium Format Figure - Arriving Monday, 1/6/14
The Crow: Eric Draven 1/6 Scale Figure
GI Joe Cobra Commander 1/6 Scale Figure
GI Joe Retaliation Roadblock 1/6 Scale Figure
Iron Man War Machine Mark II Die Cast Figure
Man of Steel Superman 1/6 Scale Figure
Star Wars Clone Commander Wolffe 1/6 Scale Figure
Star Wars Clone Trooper Deluxe Veteran 1/6 Scale Figure
Star Wars Clone Trooper Deluxe Shiny 1/6 Scale Figure
Star Wars Clone Trooper Deluxe 501st 1/6 Scale Figure
Star Wars Darth Malgus 1/6 Scale Figure - Arriving Wednesday, 1/8/14
Star Wars Tie Fighter Pilot RAH 1/6 Scale Figure - Arriving Tuesday, 1/7/14
Uncharted: Nathan Drake Premium Format Figure
Vampirella Tooned Up Statue - Arriving Monday, 1/6/14
LAST CALL!
Order these items today or you could miss out!
Hot Toys Avengers Bruce Banner 1/6 Scale Figure
Hot Toys Predator 2 Elder Predator 1/6 Scale Figure
Star Wars Commander Luke Skywalker 1/6 Scale Figure
Star Wars Tauntaun Deluxe 1/6 Scale Figure