SF DCU modifications were up to individual choice. They could be simply adding velcro for IFF flags or retro reflective tape. Or they could be like the example here. Which involved removing the bottom pockets and adding velcro to them and then reattaching them to the upper shoulder so that they were easier to reach when wearing body armor.
This shirt has no rank displayed. Oh and before anybody says it. YES SF did wear their US Army and Name tapes in the field.
Here are two pics to prove it.
The DCU on the left is unmodified except for the IFF velvro on the upper arms. Note the caps, Chicom AK Chest rigs and the operator on the right has standard Inteceptor Body armor.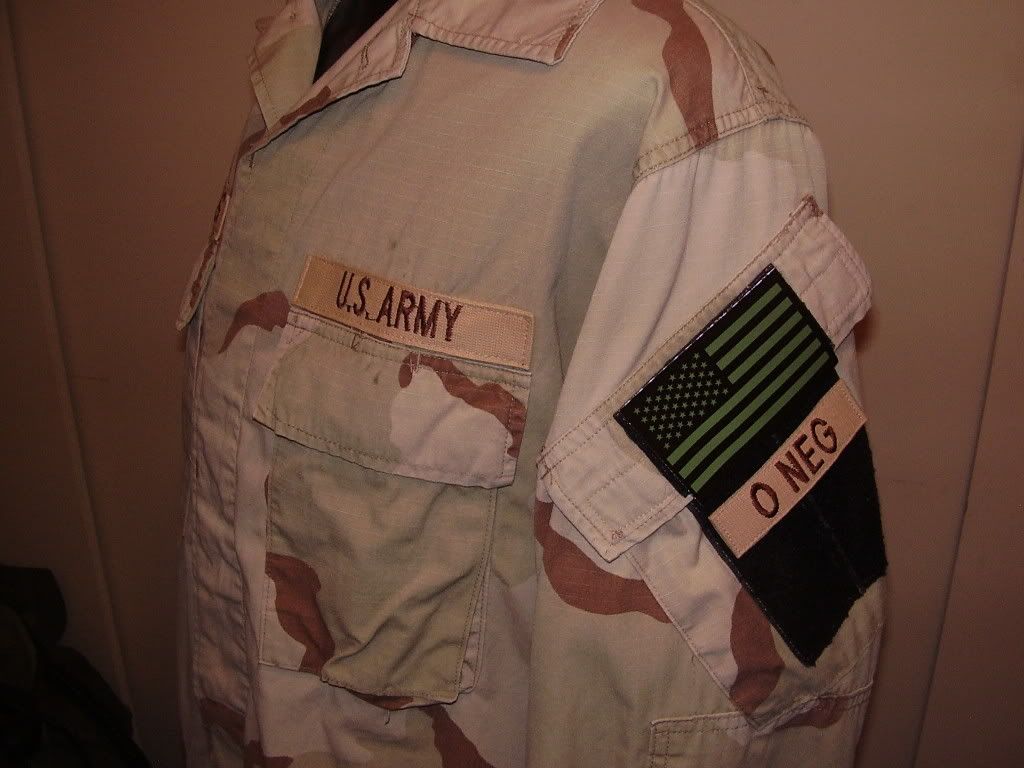 IR IFF Flag and Blood group tape.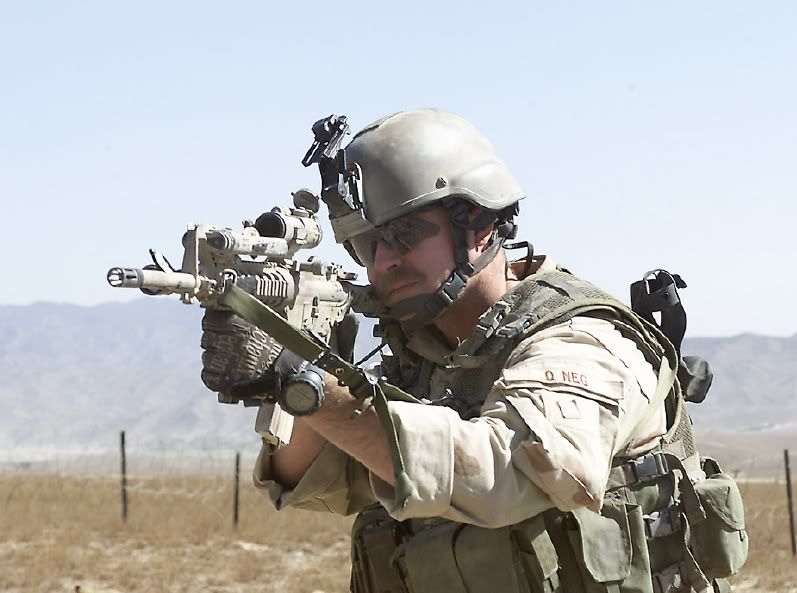 Blood group tape in Afghanistan.
Bling or Morale patches. Fun/Suck meter and Infidel in Arabic.
Fun meter. Note SF Spear Body armor.
Standard Army Reverse Flag and SOCOM Combat patch.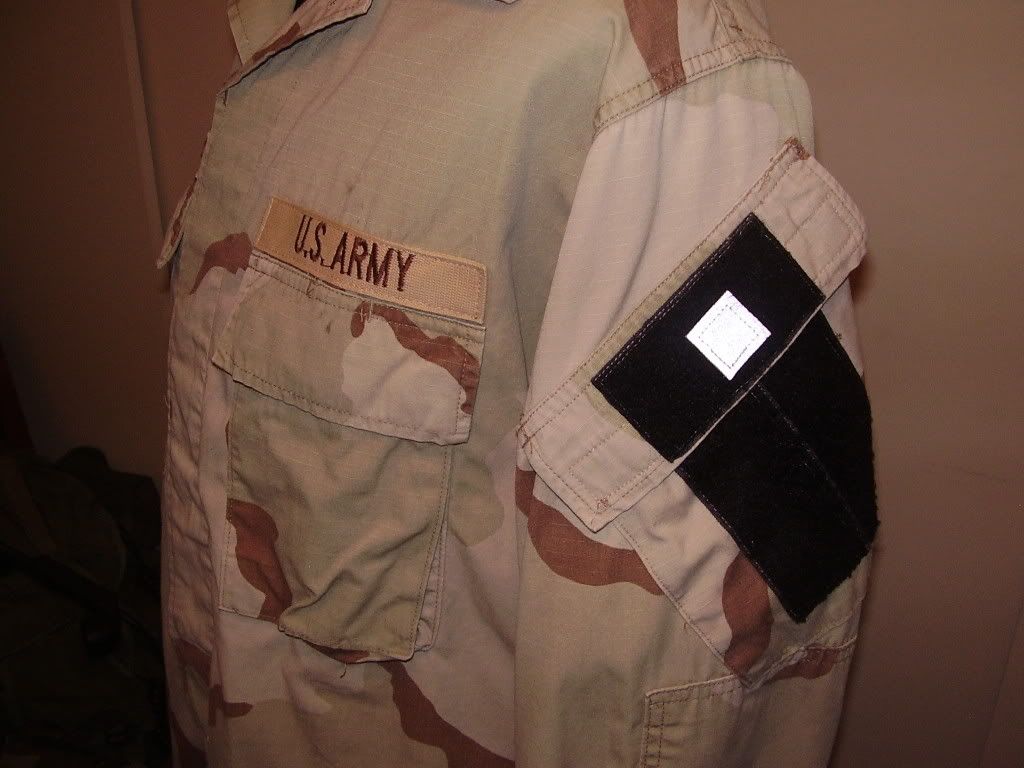 Retro reflective 1in square.
Retro reflective 1in square in Afghanistan. Note pocket and velcro differences and retro reflective 1 in squares on shirt and cap.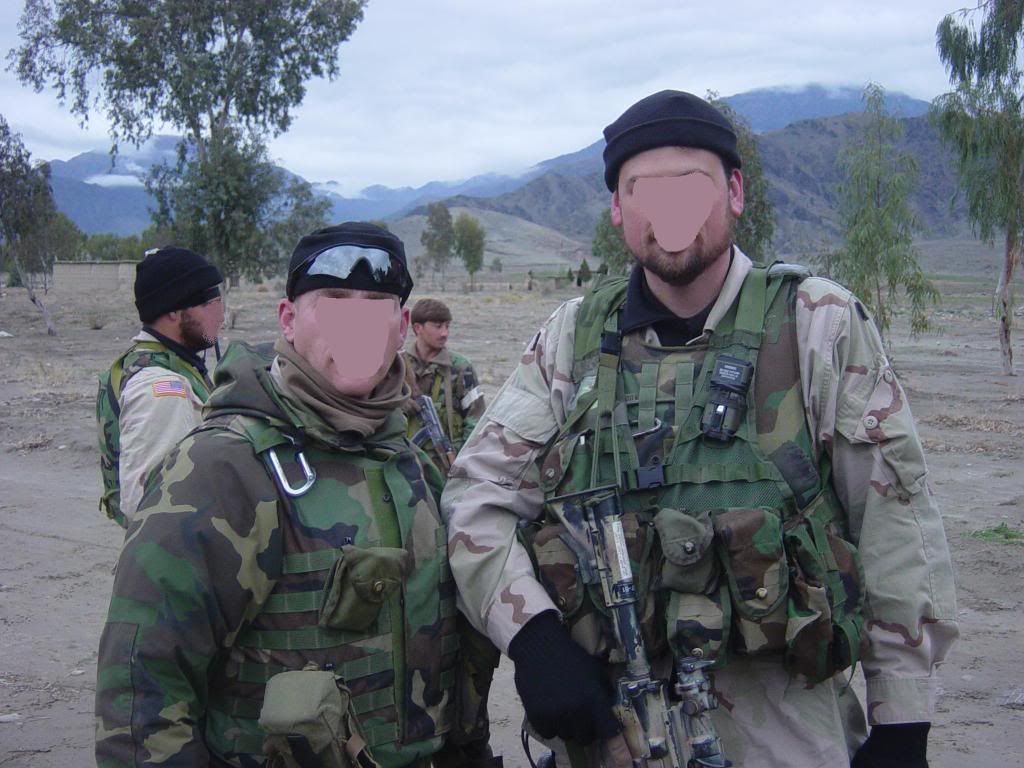 Further pocket and velcro differences. Note retro reflective tape, SF SPEAR body armor and standard MOLLE LBE with MS-2000 Strobe light.