Discussion Starter
·
#1
·
Got this figure this week. This is Soosootoys' attempt on the Olivia Munn featured character in X-Men Apocalypse.
Packaging.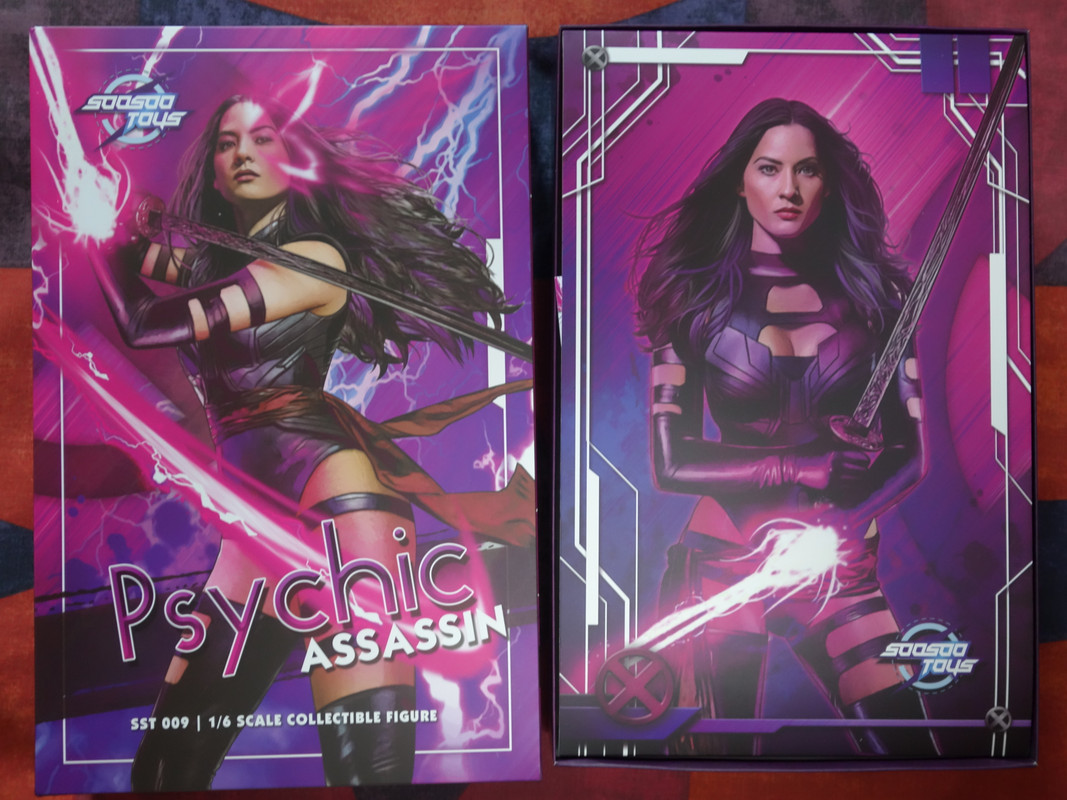 The headsculpt is really serious looking and is leaner, lacking the more lovely fleshy cheeks of Olivia Munn and also depicted in the Toys-Era version (I think - I don't have the production HS to compare)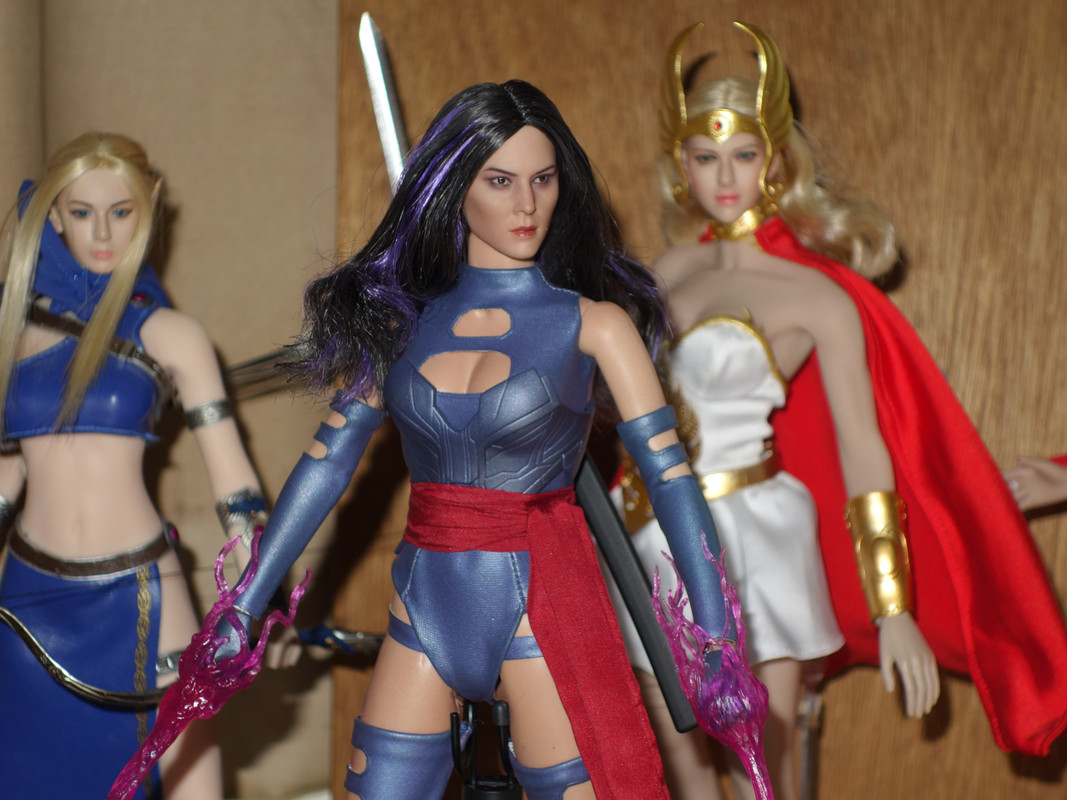 Olivia Munn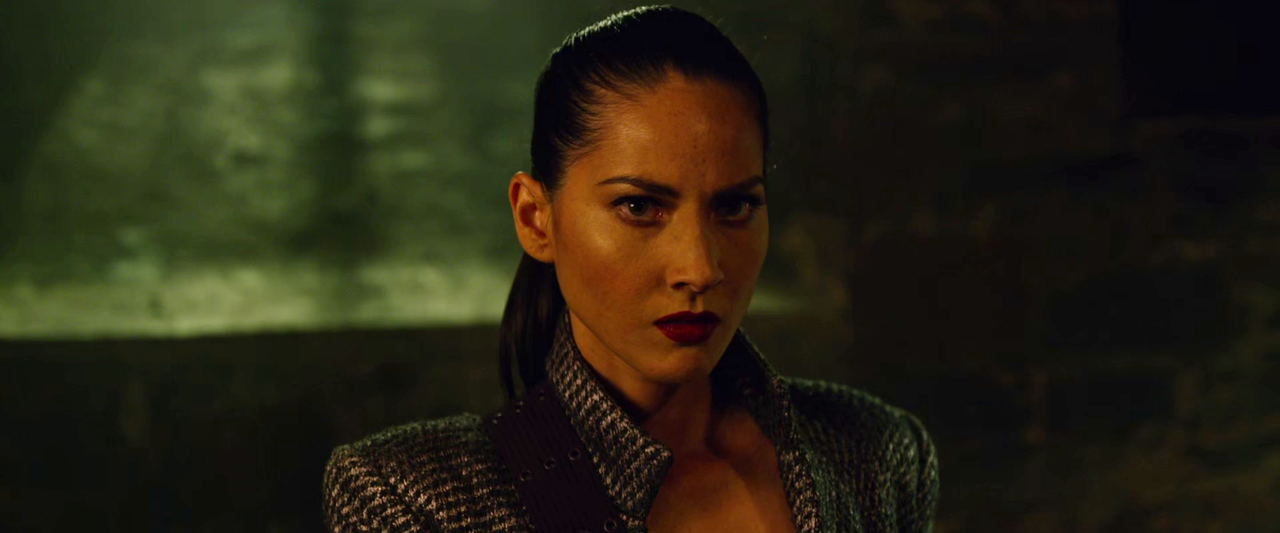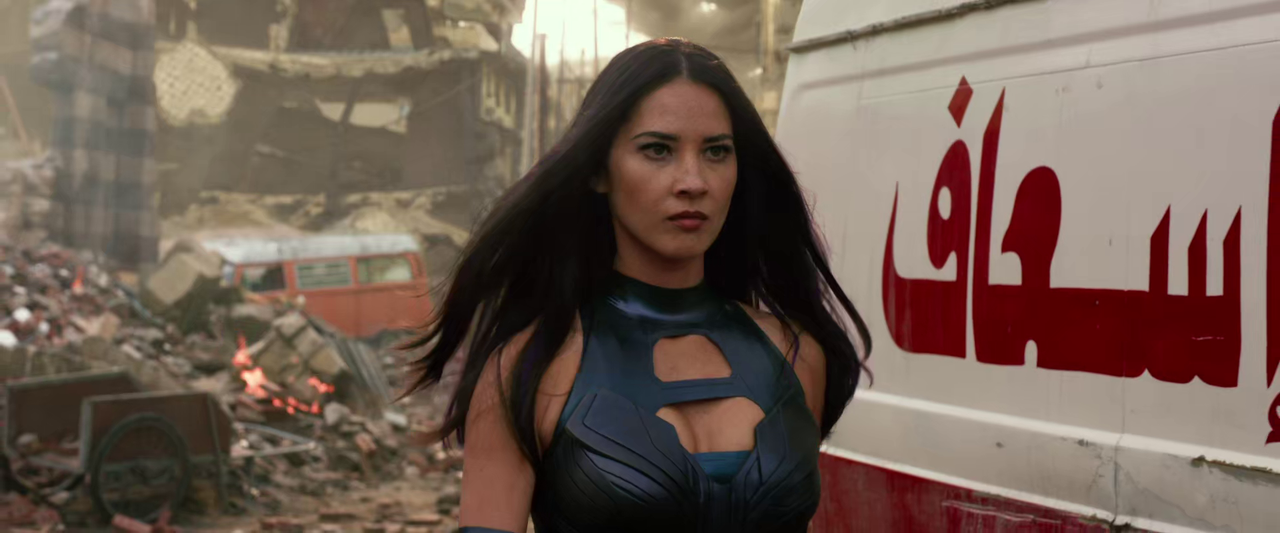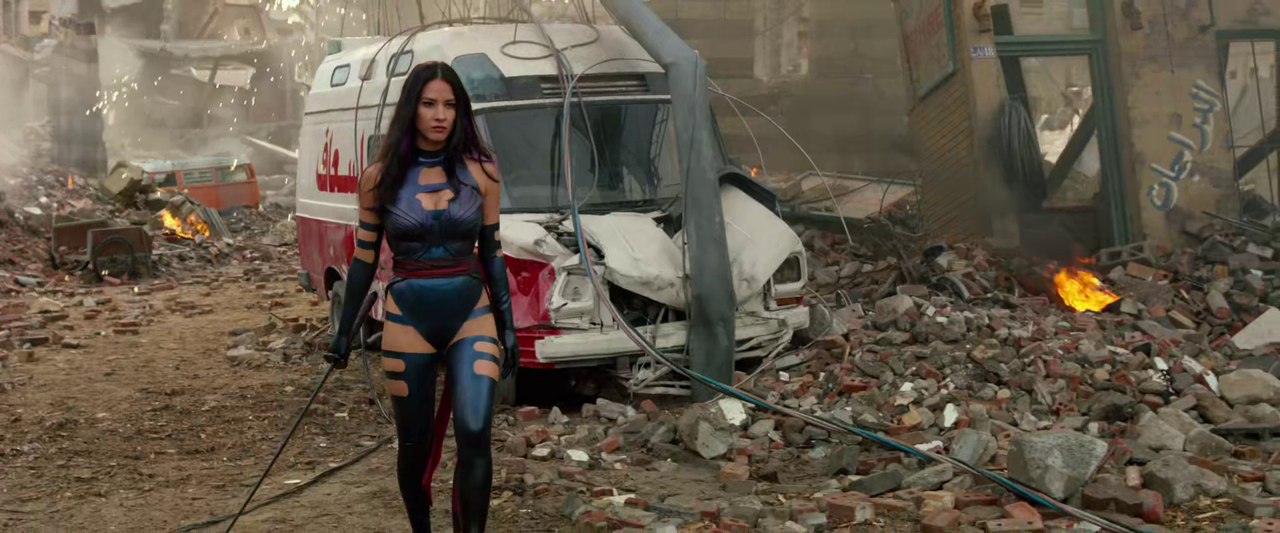 Toys-Era's version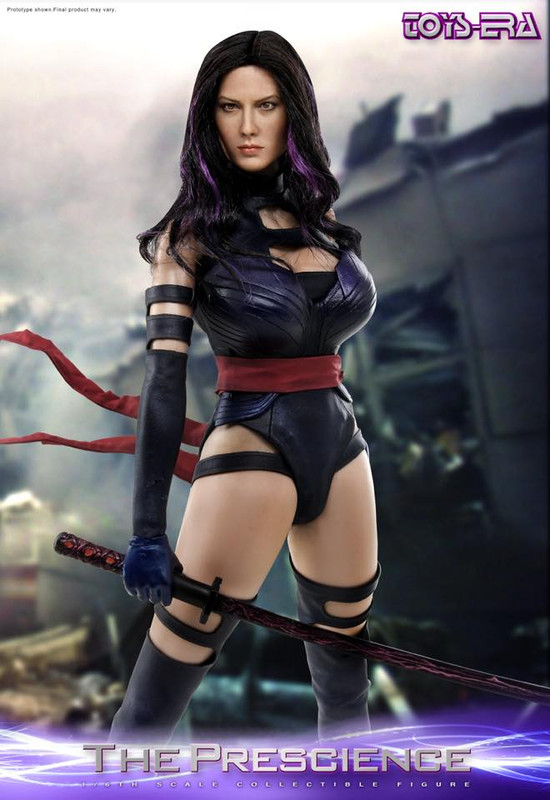 Soosootoys have provided a jointed figure body with seamless arms and knees hidden under the sleeves and boot sleeves. The shoes are separate parts and removable for better articulation.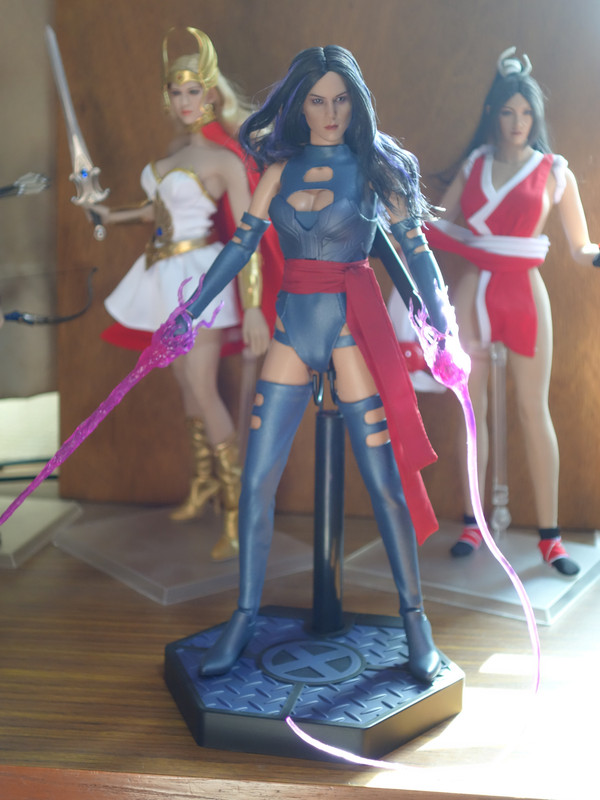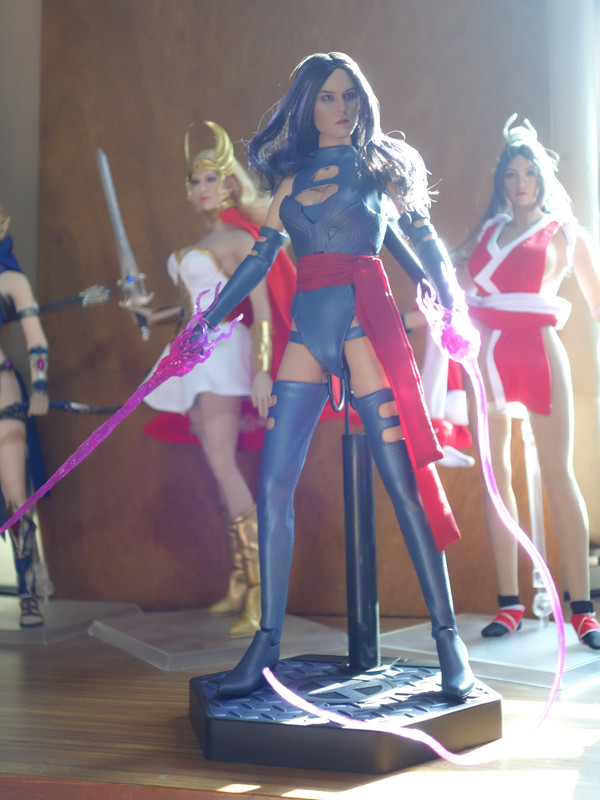 The instructions from Soosootoys recommend that the outfit not be removed in view of damage to the material. The outfit is plastic, and the already present damage, as shown below, shows the fragility of the outfit material.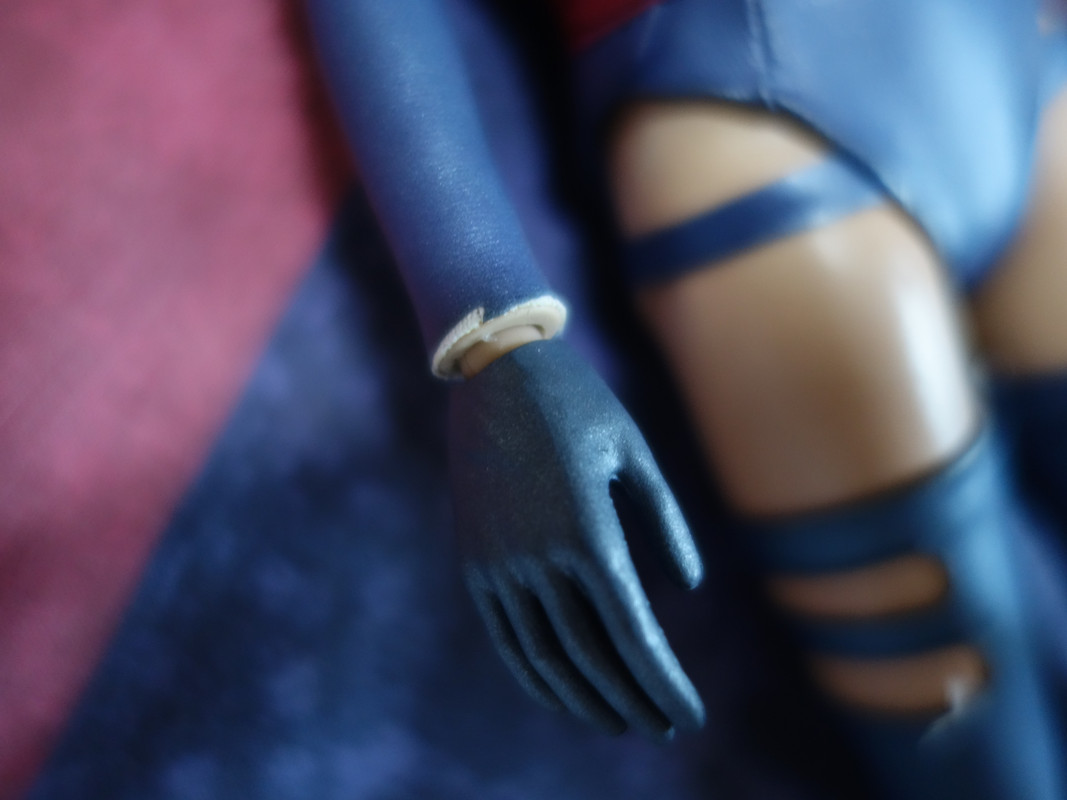 The leg joints are only prominent from the rear, and the outfit was carefully was designed to coverup those leg joints in the front.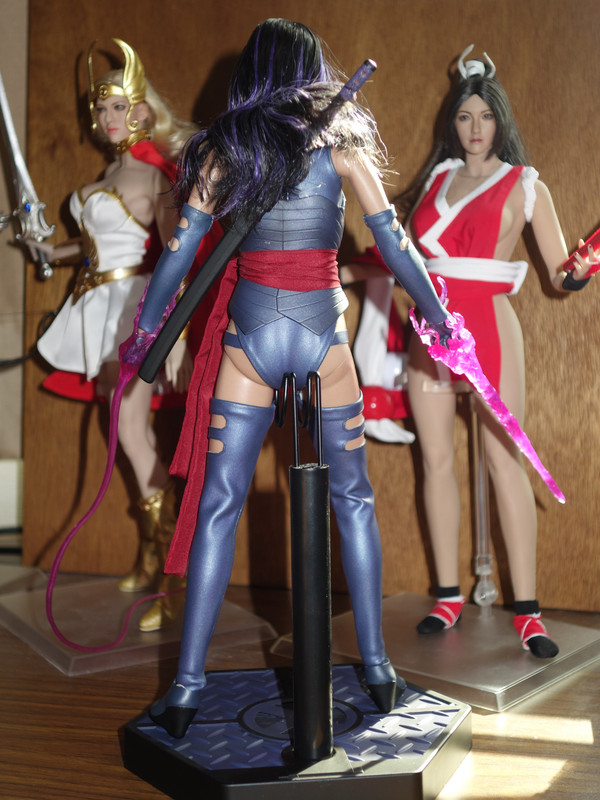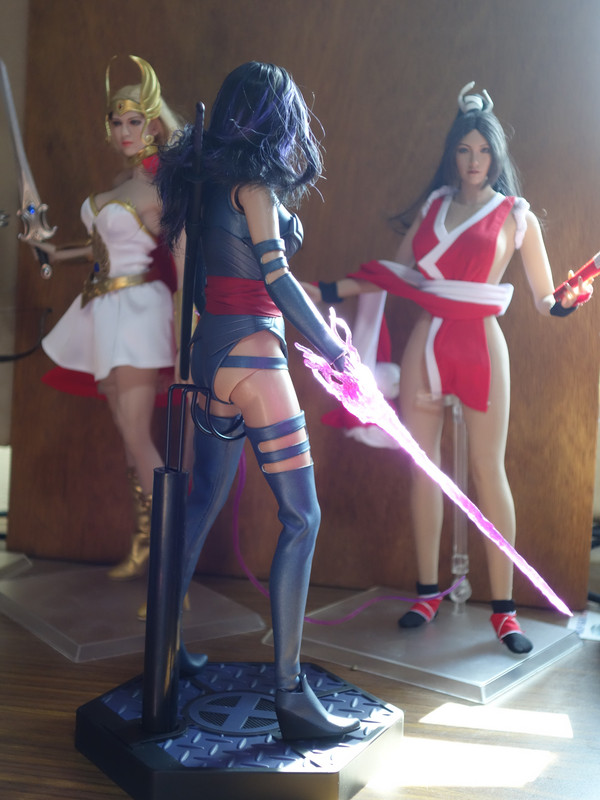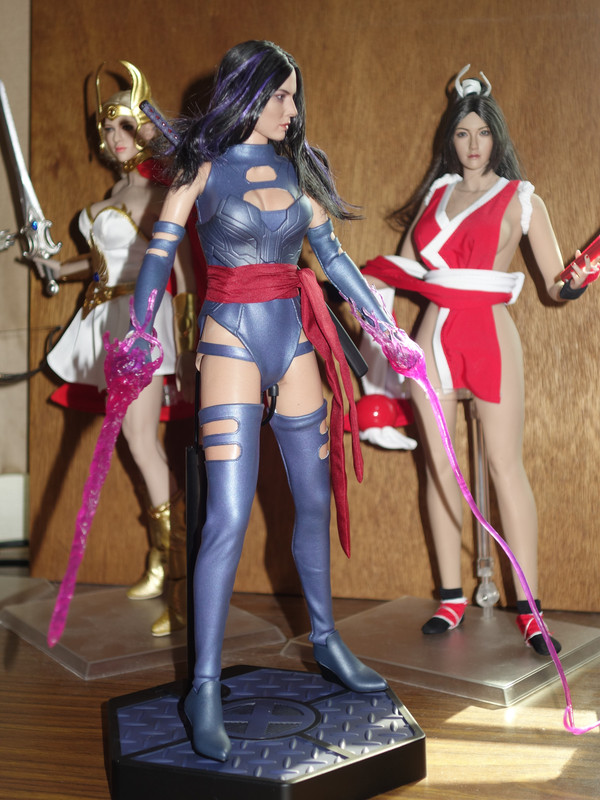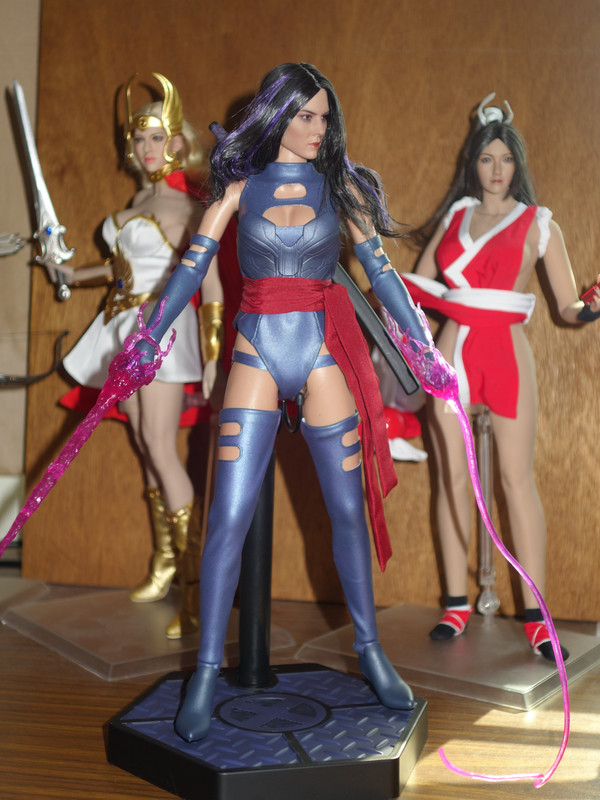 Unlike Toys-Era's version, the energy weapons do not light up (not battery operated). They are simply inserted with the use of the fisted hands option provided.
In view of the fragility of the outfit material, the posing of arms and legs would best be in a position that would minimize any crease to the material.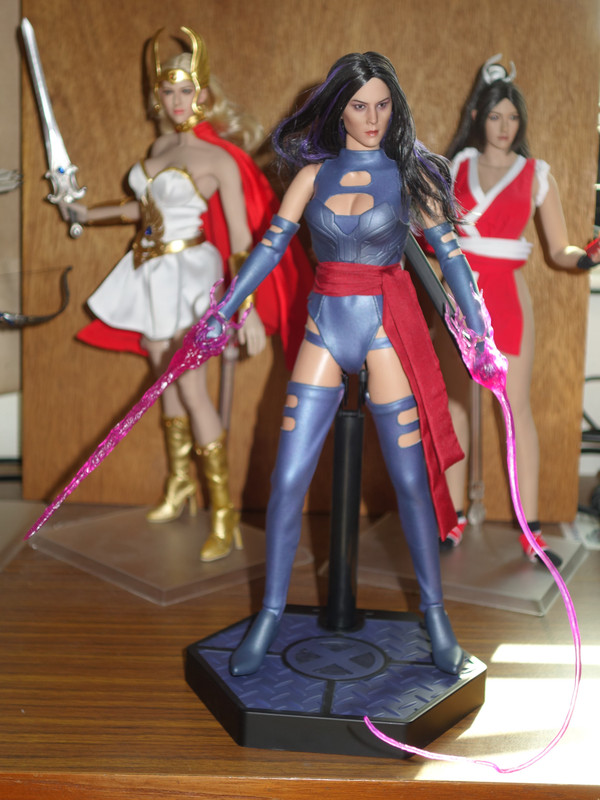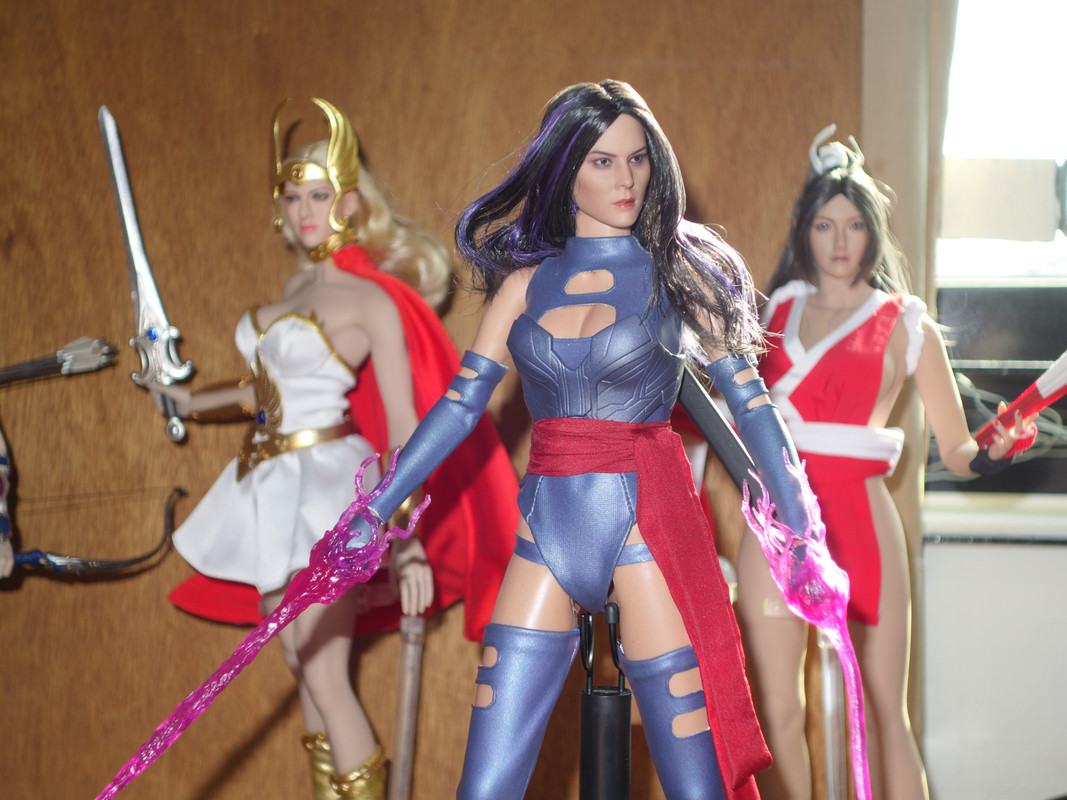 The skin tone colour is similar to the VeryCool 'B' or Jiaoudoll Wheat (BS) tone. It matches the VC Vera HS skin tone.