Discussion Starter
·
#1
·
The Box of this figure says 2002 Blue Corner, with a business addy here in Cincy, but I have never seen nor heard of this figure or this company until I bought this figure yesterday from a secondary market source. Checking online has produced no other info, save for another 1/6 scale Talking Pope!!
Photos are not the best, but I'm in a hurry, and these pretty much show it all. Quality appears good, figure is well made, in a short stature and with a slight "fat body" type build.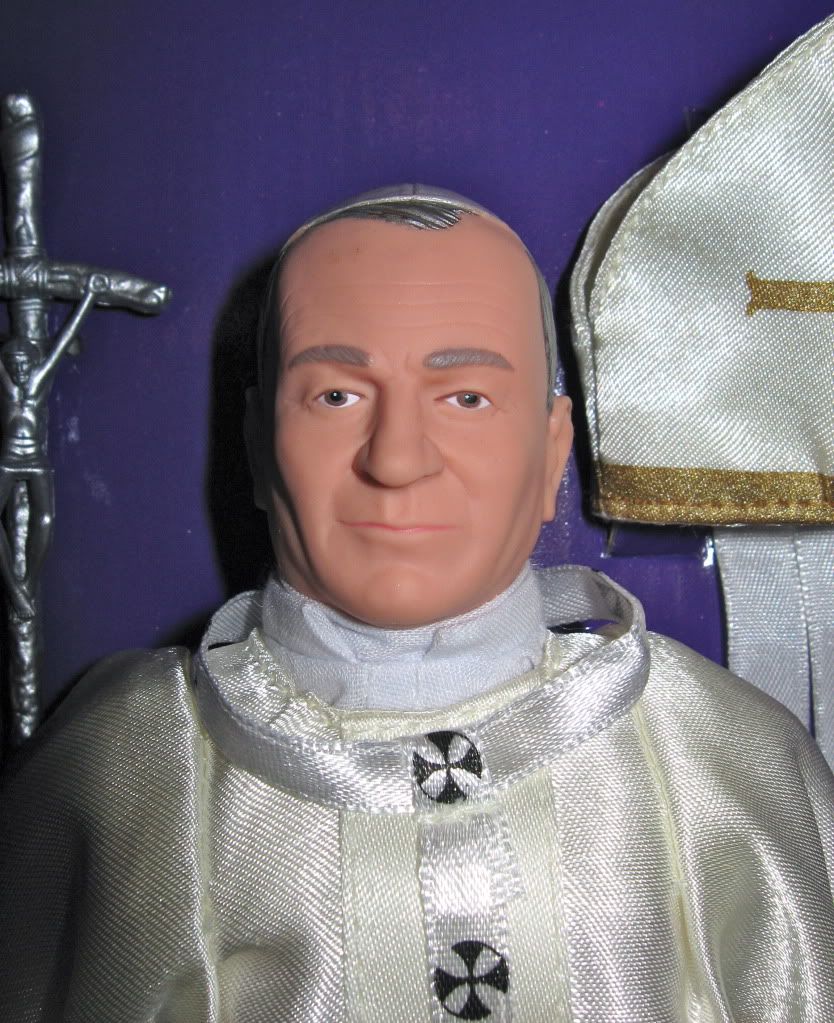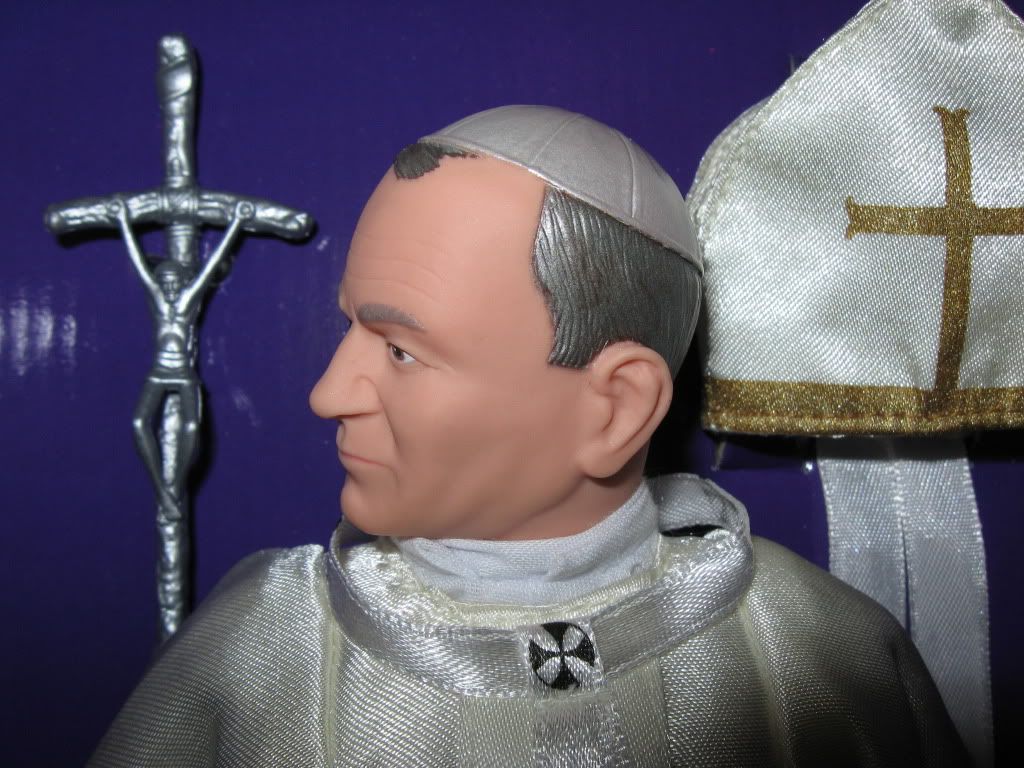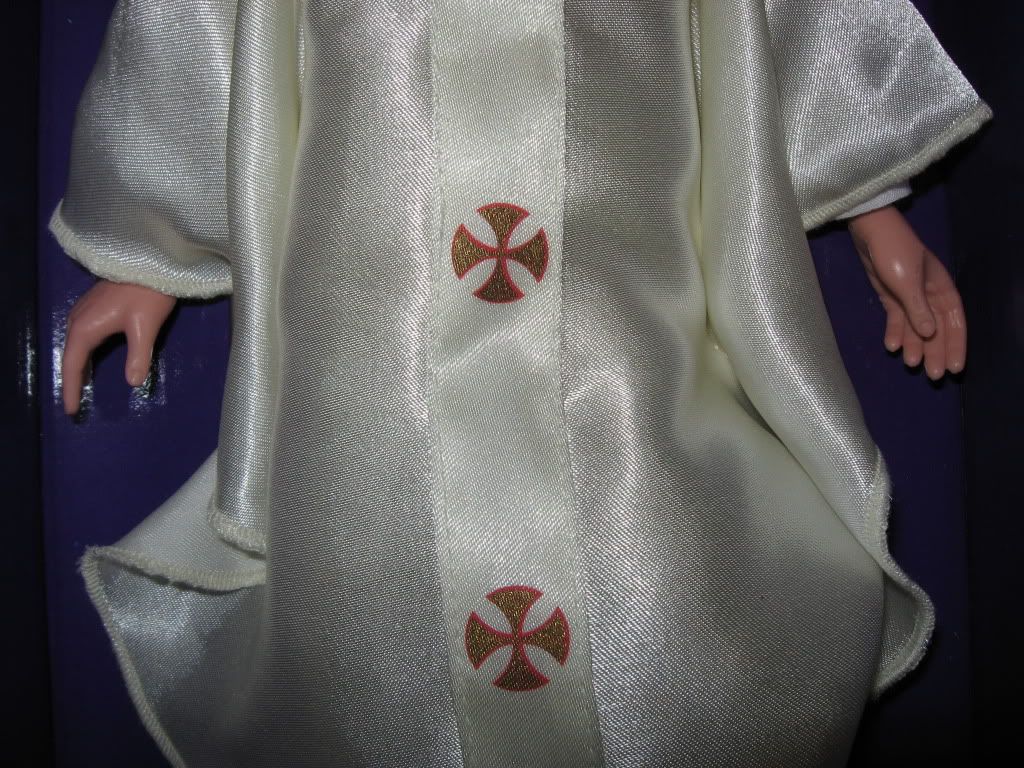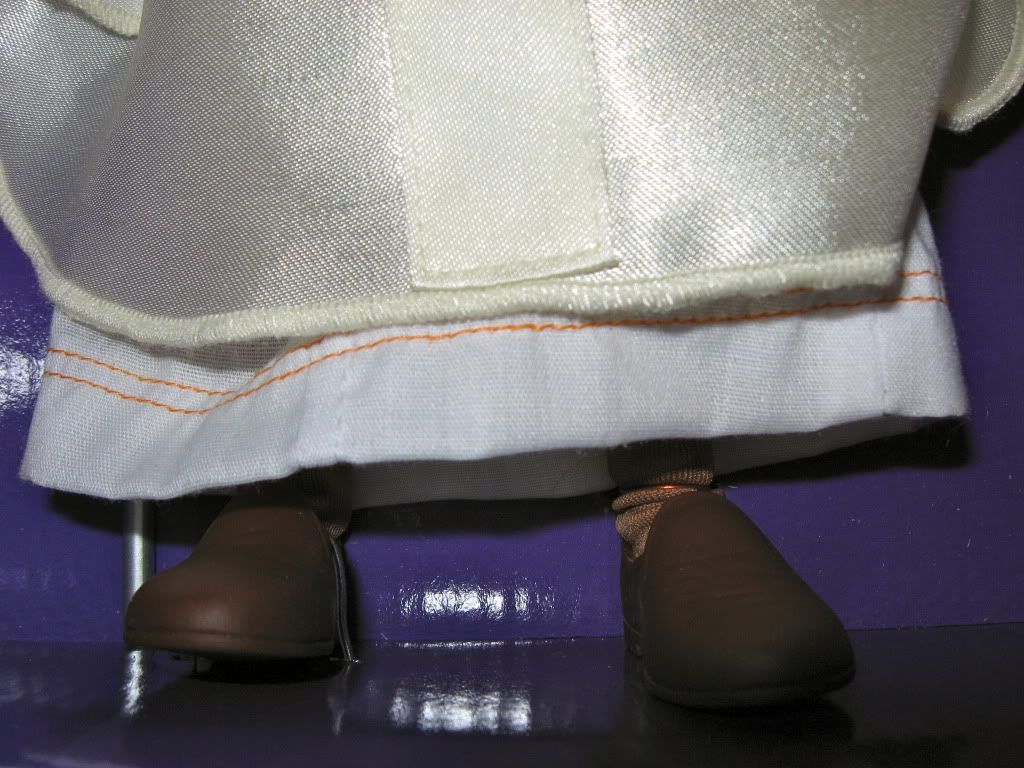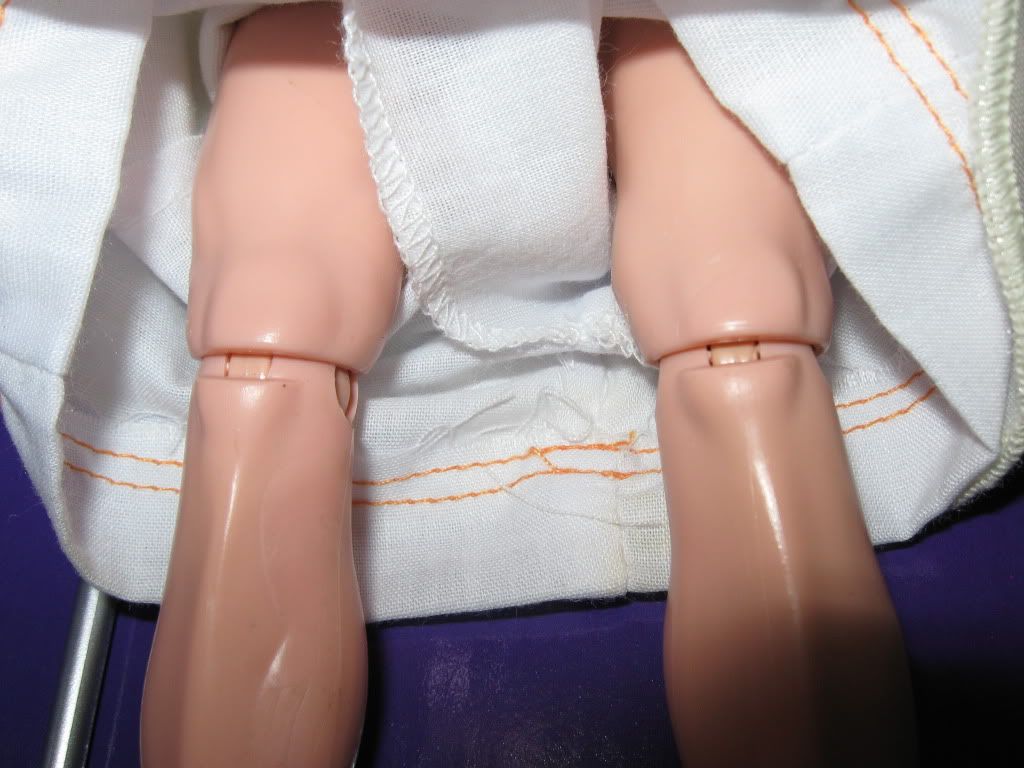 The PTE figure is among the tallest of figures in the 1/6 world, even taller than a SS John Wayne, but still shorter than a DC Direct Joker figure, so I hope that gives you all a better feel for the contrast in size of this figure compared to others. The only downside I have found so far, is the that the socks have added a few orange stains to the skin of his shins, most of it rubs out, but not all. You can see the "modesty panel" they included under his garment, and the articulation appears to be of the single joint style, but it looks and feels strong with what little testing I have done, shy of pulling him out of the packaging completely.
It's a shame more figure like this aren't made, or at least are not well known to be out there to many 1/6 collectors, as many would have real uses for them. Now I could see having a TT Papal Guard. Nuns, Priests, Rabbis, many "served" in or out of official military uniform.
This particular Pope is listed as being born in Poland 1920, and when war game to Poland, formed a secret theatrical group of patriots, and wrote poetry and plays. That may seem trivial at first glance, but often the Nazis would crush anything they deemed not "worthy" of the Reich, or would encourage any national pride of those now under their control.
Any way, here he is, feedback would be helpful if anyone knows anything else about this figure, the series it may have come from, or the company that made or contracted these to be made.