Discussion Starter
·
#1
·
this is the basic weapon I use $10 HK SL9SD
looks wide and bit futuristic imo, but very plastic
very plain and it was too big for a female figure
as you see here, her hand can't reach the grip and trigger.
so I need to chop the buttstock at the length adjustable part
now she can snipe properly, and since I use 2 component epoxy anyway
I decided to dismantle the gun totally, and re glue everything with epoxy, since it is better as gap filler as well.
and then I also smoothen the seams.
I made a silencer from New Ray bike pedestal that was used to secure the bike inside the carton package (can make 6 silencers from that thing):applause
I use fine grit sand paper, and twist the silencer around to make it look machined.
I used electrical tape to fill the gap around the barrel until it matched the silencer snugly.
I also make the cutout for the grip rounder and smoother
then finally I did texturing to the material, giving more believable look that it is made from different material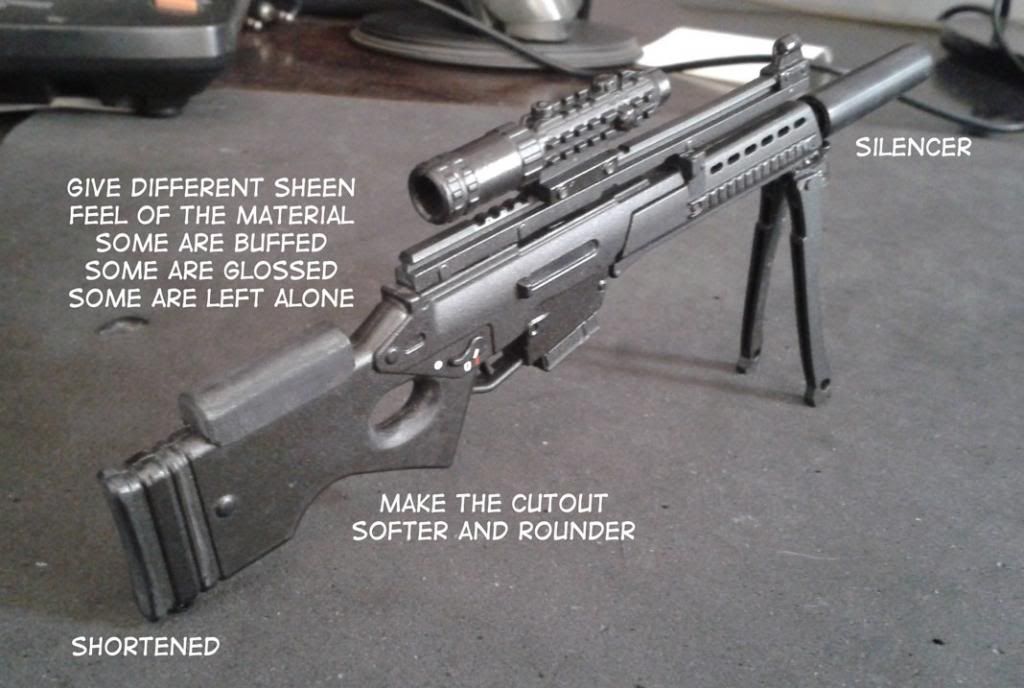 I used sand paper to roughen cheek pad and the end of the buttstock
I used tamiya acrylic gloss varnish to give more glow to some parts