·
A complete Six maniac!!
Discussion Starter
·
#1
·
"They say the good Lord 'imself couldn't sink her"
Over the years, much emphasis has been placed , either in film or book form, on the White Star liner, RMS TITANIC, about how she hit an iceberg and sank on her maiden voyage to New york, on the morning of April 15, 1912, but i feel little has been noted or logged about the pride and sacrifices of the ordinary hard working men of the Harland and Wolff shipyard who built her.
"When the orders arrived at H & W, the Belfast work force gasped! Never in the history of shipbuilding had there been a ship of such proportions",
More than 3000 men worked on Titanic's construction, from 1909 until her completion in 1911, of which 8 fell to their death, including an 8 year old rivet boy.
I have tried to produce a snap-shot of two Belfast shipyard workers, who, have just come down from the overhead gantry, and are getting ready to "knock off".
They take a few minutes on the dock side, to gaze at the splendour of Titanic's massive stucture.
Titanic stood 175 feet high, and 882 feet long, and could be seen from almost any given point in Belfast.
At that time, she was the largest moving man made object on earth,...and here are two of those men.
Sam and Billy
This is my tribute to the ordinary hard working men of the Harland and Wolff Shipyard, who built the ill fated TITANIC.
"she's some boat Billy, eh?"
"Aye Sam, i bet she'll still be famous 100 years from now"
He was right.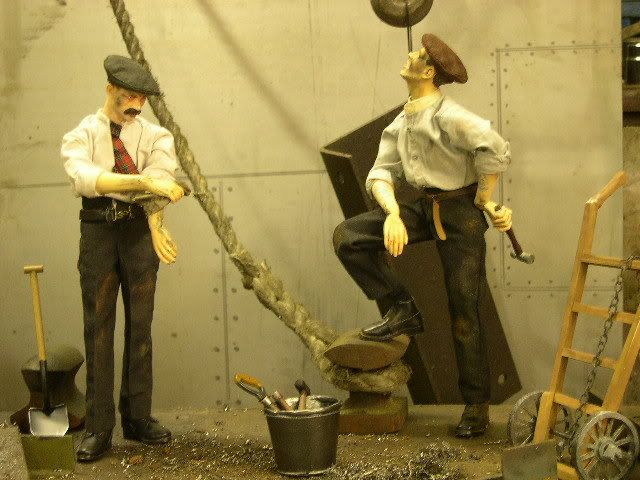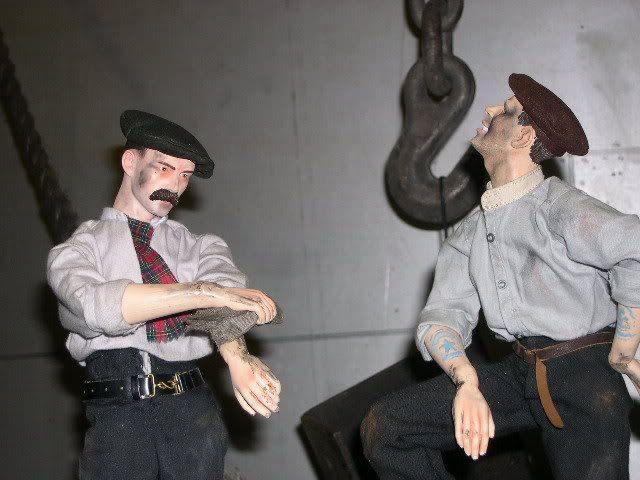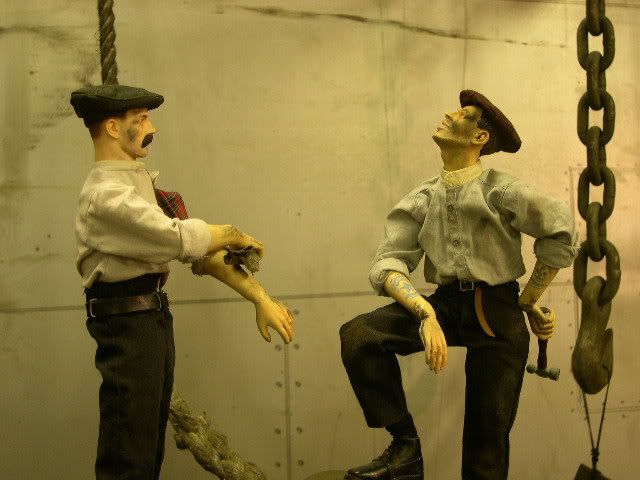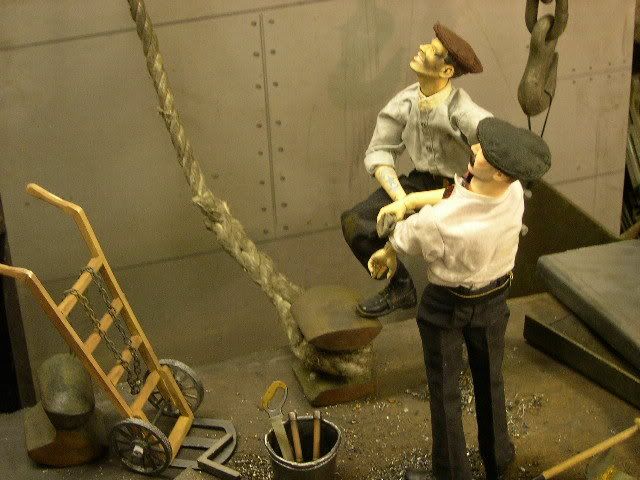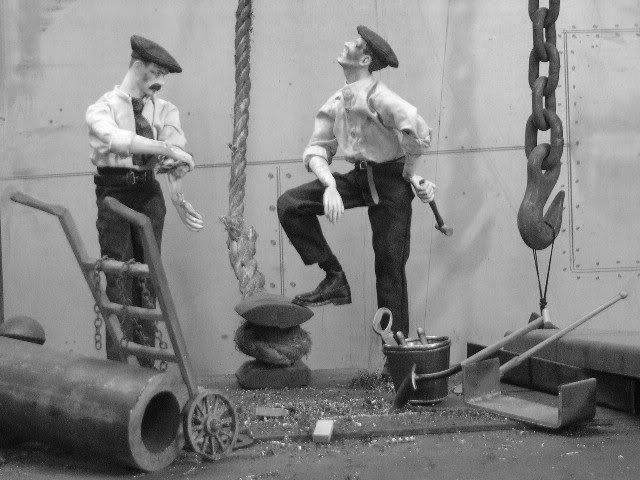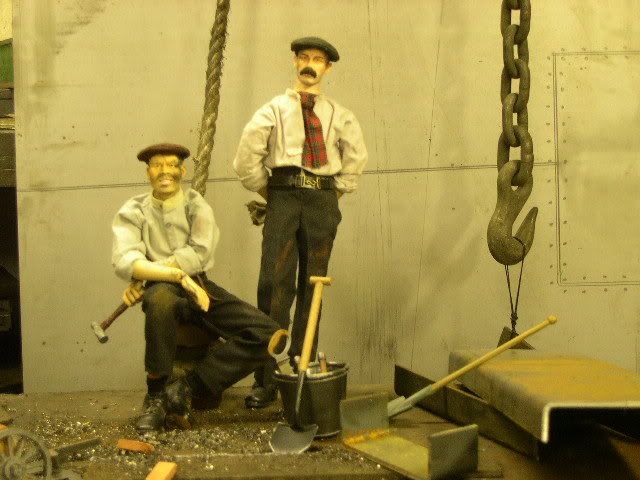 Thank you for viewing my work.
Neil.