Discussion Starter
·
#1
·
Hey guys! Here is my bash of Sgt. Bill Dane - U.S. Army - Bataan Peninsula 1942 from the movie 'Bataan', starring Robert Taylor.
In the movie, Robert Taylor and his 12 men face hopeless odds as the Japanese push towards the inevitable conquest of the Philippines. They are cut off from reinforcements, weakened by malaria, hugely outnumbered but greatly remembered in this highly patriotic war film made in 1943. Dane's mission is to blow a strategic brigde and then prevent the Japanese from rebuilding or crossing as long as possible. A very memorable wartime movie with a memorable cast.
In the near future i would like to add some of those memorable characters but for now here is my take on Sgt Bill Dane, enjoy and thank you!
-mike-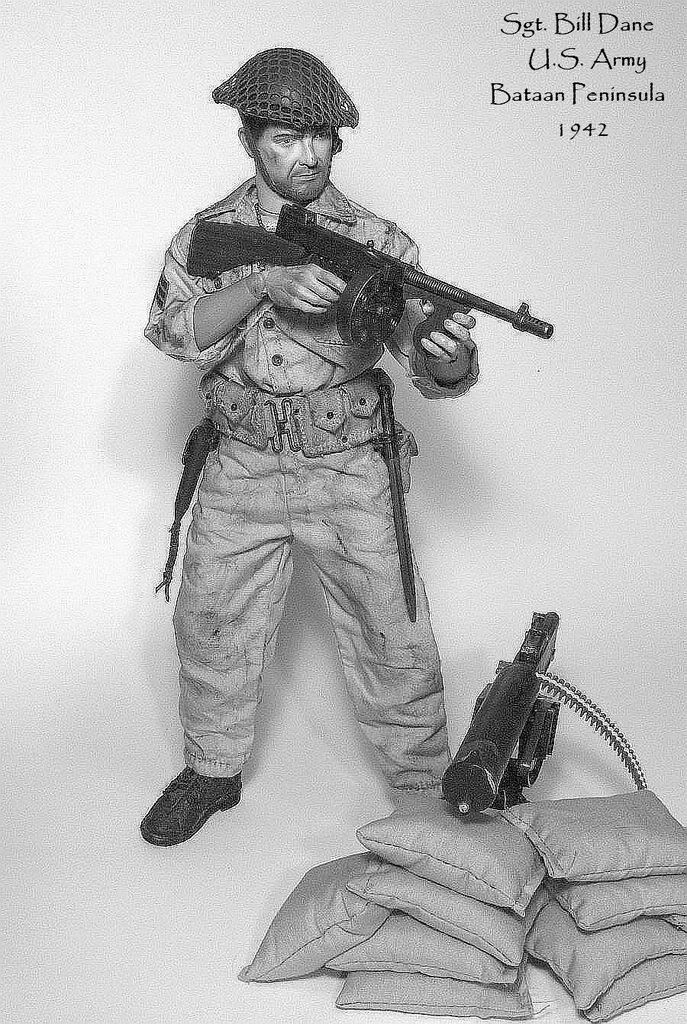 Color pics: