Discussion Starter
·
#1
·
Pictures of my Senegalese Tirailleurs private on the Western Front in 1914.
The soldier was kit-based from the SST French rifleman. I've added a few custom pieces, kit based some ACW stuff and added a fez. I don't know who made them, but they are excellent. Figure is from Dragon.
A short history from the web is below the photos.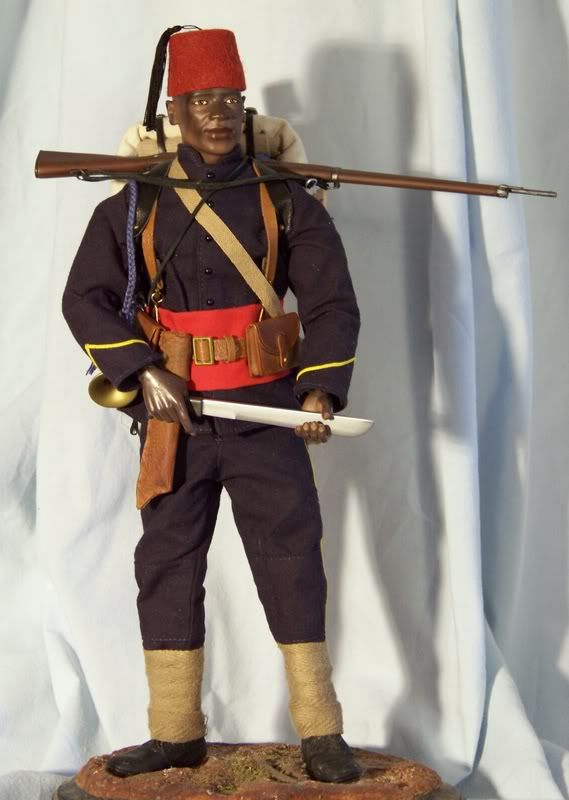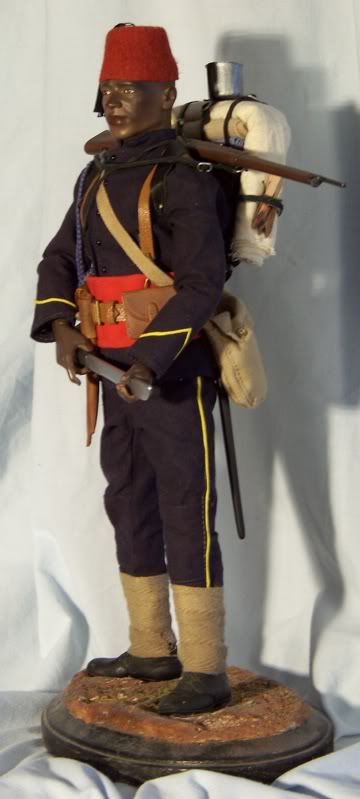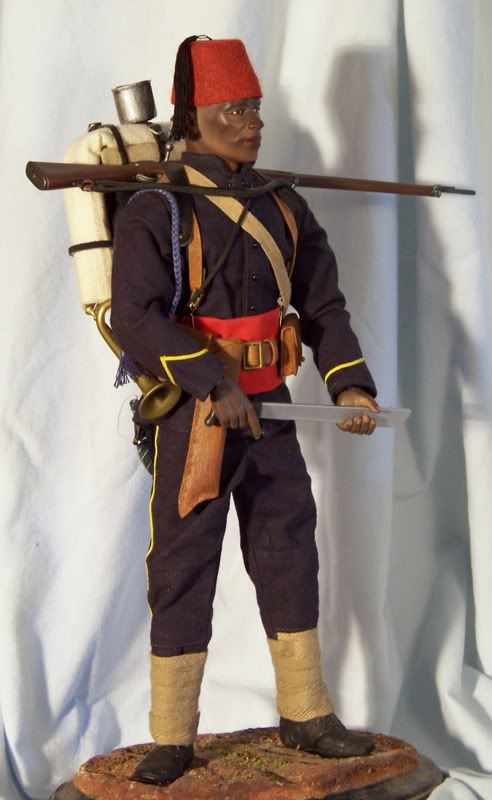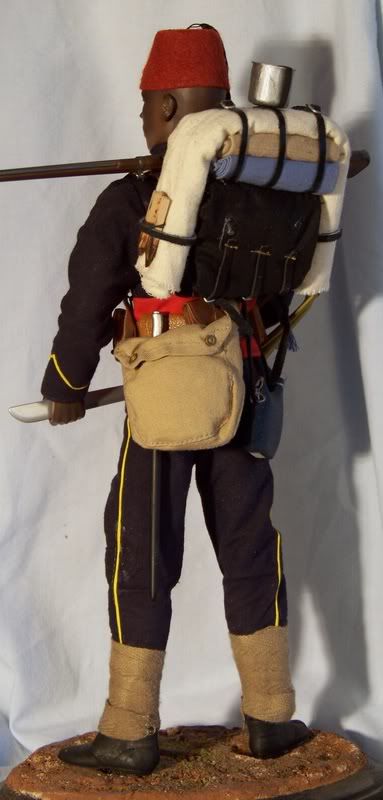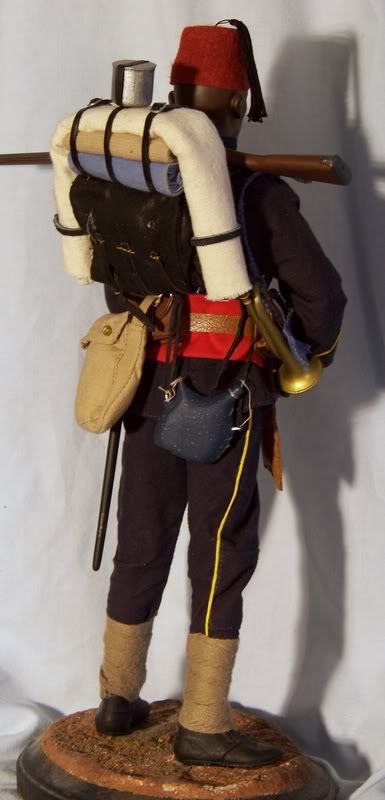 Excerpts from
http://www.worldwar1.com/france/tseng.htm
From 1905 onward, France, alone among the major colonial powers, adopted military doctrine calling for the use of colonial troops in every corner of its empire. Thus regiments of Tirailleurs Senegalais served in French armies from the conquest of Morocco (1907-1912) through the siege of Dienbienphu (1953-1954). In World War I I, the forces that fought under General Leclerc in North Africa and Italy were made up largely of Africans, including Moroccans. Africans accounted for more than half the French troops who landed in southern France in August 1944. But the largest contribution of the Tirailleurs Senegalais came during the First World War, when more than 200,000 were mobilized for service, mainly on the Western Front.
The History of the Tirailleurs Senegalais
The Tirailleurs (commonly translated as riflemen) were founded in 1857 by Louis Faidherbe, governor general of French West Africa. Faidherbe believed that Africans could be trained to become effective combat soldiers. To this end, he promised his men new uniforms, higher pay and the opportunity to loot, all proven as powerful incentives.
The Tirailleurs on the Western Front
In 1914, there were 14,000 Tirailleurs Senegalais in French West Africa. An additional 15,000 were stationed outside the region, mainly in Morocco. Six battalions were immediately shipped to France upon mobilization. The Tirailleurs were engaged on the front lines from the beginning. In the opening weeks of the war, four Tirailleur battalions suffered heavy casualties on the Yser River at Dixmude, but held their part of the line while three out of four were wounded or killed
The Butcher's Bill
Of 212,000 French Africans recruited during World War I, 163,000 served on the Western Front. Of these some 30,000 died for France. In 1918 alone 60,000 Africans joined the colors. Fatalities among Tirailleur units were at the rate of 185 per thousand. Mortality rates for metropolitan French troops were slightly higher: 200 per thousand of the 1.3 million dead among five million Frenchmen in uniform.