Discussion Starter
·
#1
·
So Saturday I received my package from Brady, I tried out the casual clothing set first. In my opinion it's decent, nothing really stands out about it.
I guess I was expecting the figure to have a slightly better look to him. I first tried it on a HT Leonardo sculpt...wasn't to my liking. So I tried the Barrack Sgt. body and thought he looked a bit cooler.
I should have put in 6.00 more bucks and got the leather jacket set.
The suit on the other hand is quite nice. I think they hit this type of outfit on the nail. I decided to try out the Kutcher sculpt. what do you think?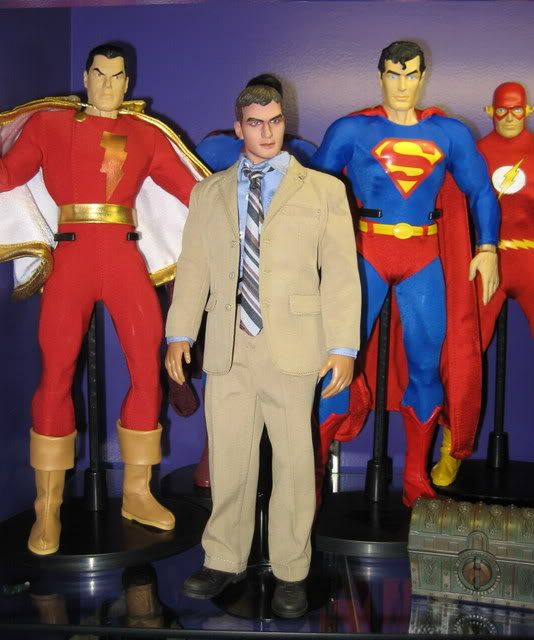 Here is a shot of the both of them sporting some Saturday Toys gear.
Thought a little B&W action would set this pic off.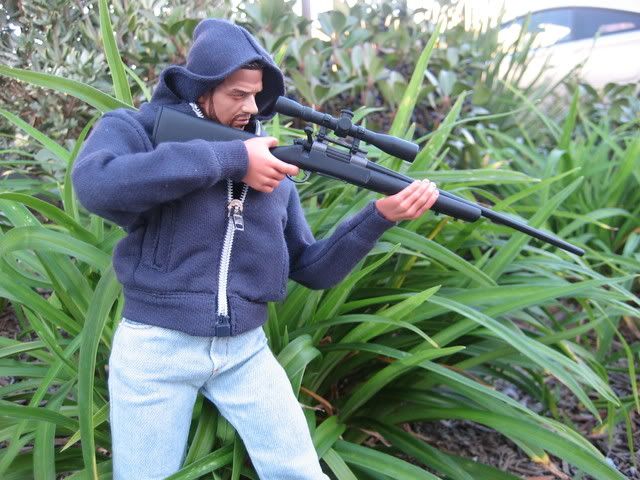 As far as the hoodie goes, I'd stick with the Toy Soldier versions. The ST version has an violet blue look to it. can't be tough in violet blue right?
Overall I am cool with what I bought, I'd just rather piece together rather than by the whole bagged set from here on out. The TS Wooly Pullys are next on my want list...Already have one...but who can have enough of those cool sweaters right?
Until next time fellas....One Shot out!