Discussion Starter
·
#1
·
Been wanting to make some random soldiers of the human resistance for a while. When I saw the Amaya head from Triad she was exactly the kind of no-nonsense female sculpt I was looking for, so I snagged one. Then when I saw the bearded PMC I had to have him as well. Picked up the PMC and two Reeses with the intention of simply stripping the Reeses of their unis. After getting the PMC his duds and accessories were just too nice to leave in a box, so I slapped them on one of the nude Reeses.
Didn't have the foresight to think Reese's hands might not match PMC's skintone, so for now he's stuck with the gloves.
Everything fit PMC perfectly, but the coat was just too bulky for Amaya. I still wanted to keep the grenade, so I removed the gasmask bag from the belt to make room and simply hung the grenade there.
I still plane to do a little tweaking on both of them to give them some individuality. New hands for PMC. Maybe a helmet, new set of hands and some form of coat for Amaya in the future.
One question though. For anyone who has one of the Triad DX heads, how did you go about transplanting it onto your choice of body? I don't want to mangle the head, so right now I just have it sitting on the neck.
It's 01:30 here, and I'm too tired to take more than one pic. If anyone wants more I'll gladly snap some tomorrow.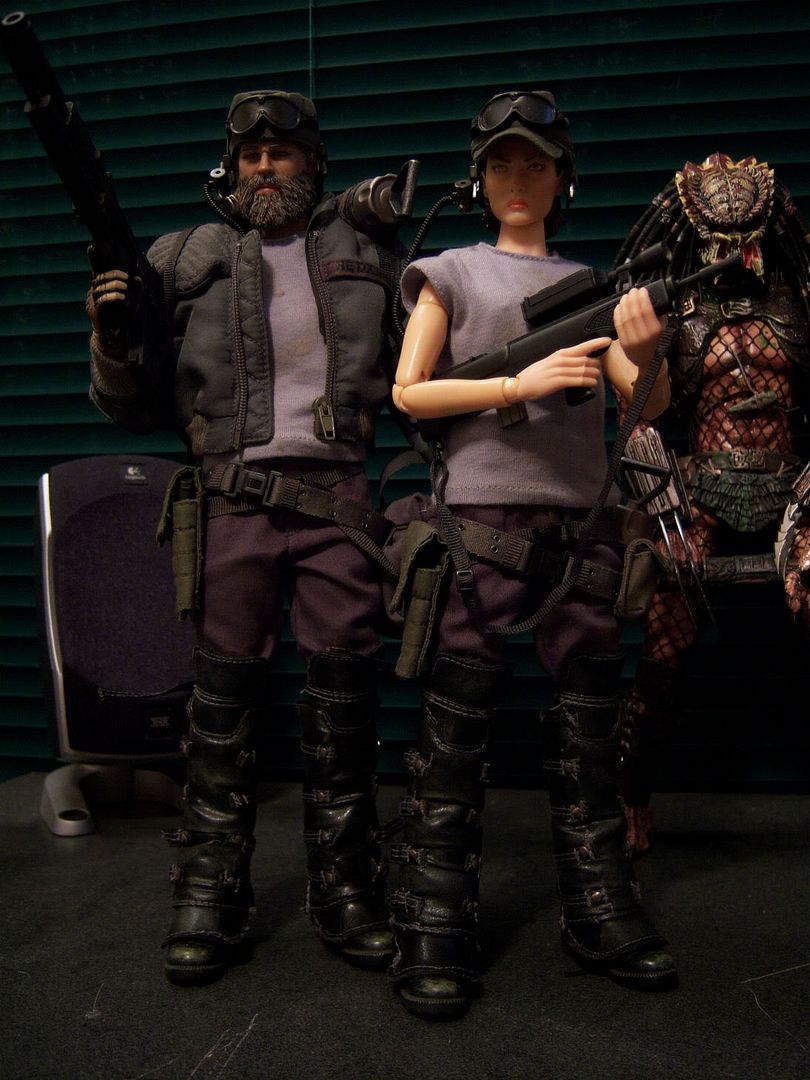 Male Ingredients:
Head, Body and Hands: Hot Toys PMC '07 Version
All clothing and other accessories: Hot Toys Kyle Reese
Phased Plasma Rifle: Hot Toys Endoskeleton
Female Ingredients:
Head: Triad DX Amaya
Body: BBi Perfect Body with small breast plate (Caucasian)
All clothing and other accessories: Hot Toys Kyle Reese