Formed in April of 1863 as the Invalid Corps and re-designated the Veteran Reserve Corps in March 1864, it was created to free able-bodied soldiers for front line duty. Initially drawn from disabled veterans, the Corps was assigned in two Battalions. The first was made up of troops capable of using a musket, and the second had to have use of one of their upper extremities, and may be armed with a pistol. Eventually, veterans whose enlistments had ended could volunteer, if they did not want field duty. The VRC was used to garrison forts and to guard supplies and Confederate prisoners. Second Battalion soldiers were assigned as hospital attendants. The Corps eventually had 24 regiments.
Reserve Corps members hated the designation "Invalid" and most dis-liked the light blue uniforms that made them separate from other Union soldiers. While seeing little action, the 9th was in the fight at Fort Stevens near Washington, D.C. The VRC was not at the Battle of Gettysburg.
The figure is DML with re-dyed SST uniform (ANV Bugler). The kepi, belt and cartridge box are BGT, and the cap box, bayonet and re-painted 1842 Springfield musket are SST. After dying the jacket, I added dark blue piping by gluing on embroidery floss.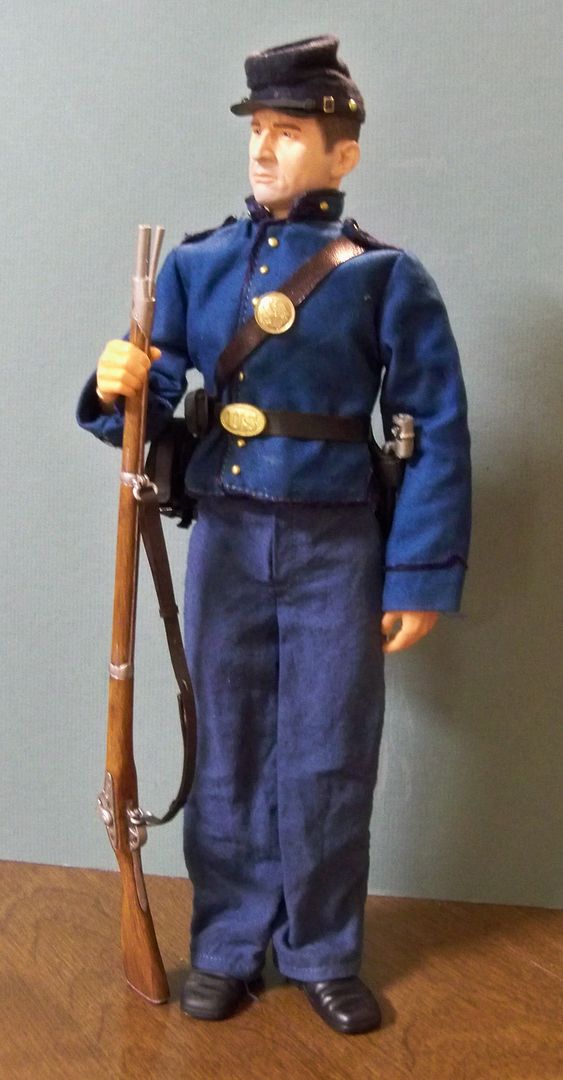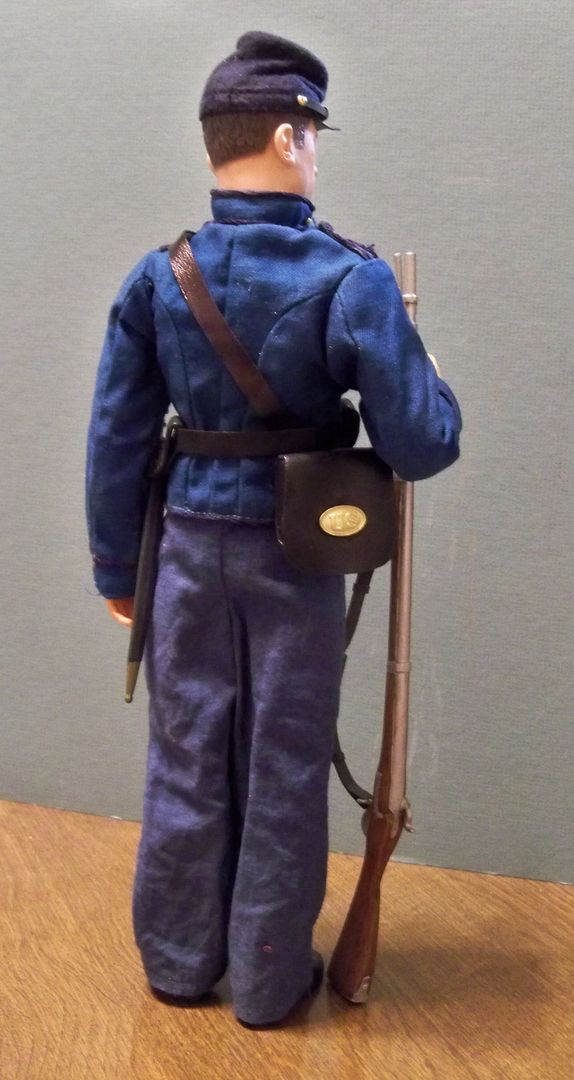 My Veteran's Reserve Corps private is on display at the Lincoln Train Museum in Gettysburg.
Lincoln Train Museum - General Information - Lincoln Train Museum