Hi everyone,
This is my first big project and I've been working on it over a year. Although it's not 100% finished, I think it's finished enough to post. Hope you like it!
The figure was inspired by this image from the Osprey book on the USMC in World War 1, as well as some figures from this site, such as Captain Miller's US Army officer.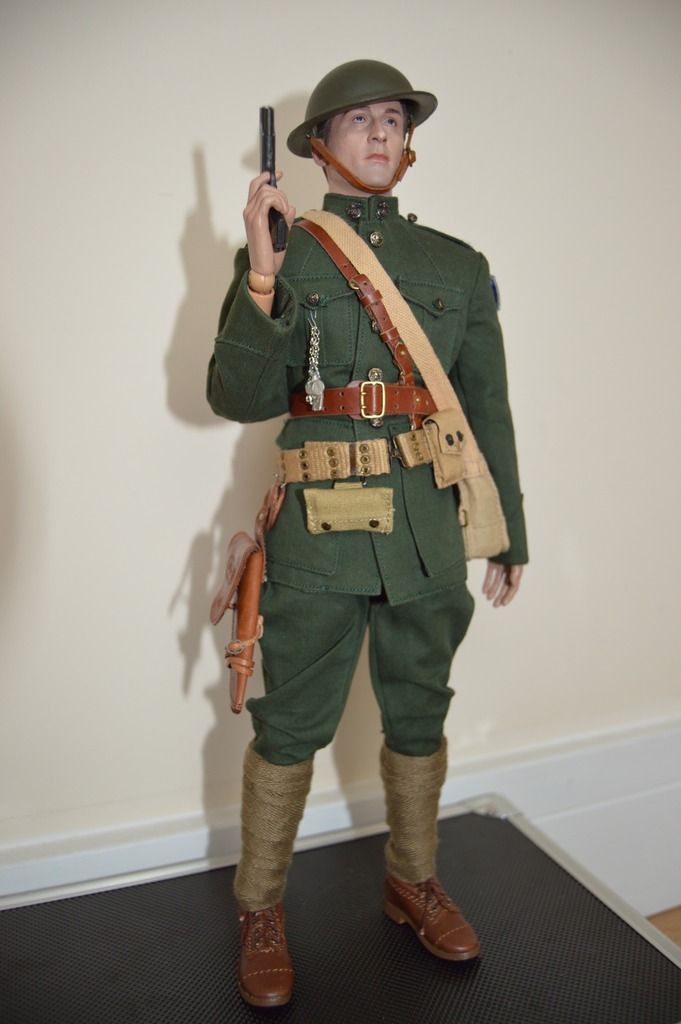 The face needs no introduction, and the Uniform was made by Gee Whiz customs based on the DiD General Frank Tunic. Although they do very high quality work, unfortunately they made some errors despite clear specifications, which they refused to fix unless they were paid extra. The cavalry pattern Holster and the helmet strap were custom-made by Lucky shot scale leather, the magazine pouch and canteen cover are by be-com shop in Japan, and the insignia and whistle were provided by OSW's own Tony Barton.