Discussion Starter
•
#1
•
25th Cavalry Reconnaissance Squadron (Mechanized)
4th Armored Division
Operation Cobra
Near Coutances, France
28-29 July 1944
Commencing on 25 July 1944, Operation Cobra was the US Army's plan to break out of the bocage that had slowed progress in Normandy thus far. Advancing through Périers, the 4th Armored Division pushed down the N 171, reaching the outskirts of Coutances by 28 July 1944. The breakout had begun!
My 4th Armored Division, 25th Cavalry Reconnaissance Squadron (Mechanized) figures and vehicles in an Operation Cobra scenario were my display for this year's club show. The two Stuarts are the newest edition to my 4Δ 25C group, fenders cut off, shrouds removed and details added - though I've been slowly tweaking the M-20 and the armored Jeep as well, so there are new editions all around. I've added a few more troopers to the display as well to pad out the crew for the second Jeep.
Cory told me he's never seen more US tankers in one place (there are 12 on the table - all DML parts except for the boots). I'm pretty happy hearing that from someone who has been continuously active in the hobby for so long. All figures have NewLine Miniatures service shoes, roughouts, or in the case of the captain, M-43 double buckle boots.
I made the road sign in Microsoft Paint and printed it to scale. The only thing not mine on the table was the concrete telephone pole, a Bobby Dalto custom, lent to me by Dick (Hammer Six) - thanks again, Dick!
I was really pleased with how the diorama turned out. I had a lot of interesting questions and positive comments from the public and hobbyists alike over the weekend as well. I hope to take these guys outside later in the year for some driveway time as weather permits. Stay tuned!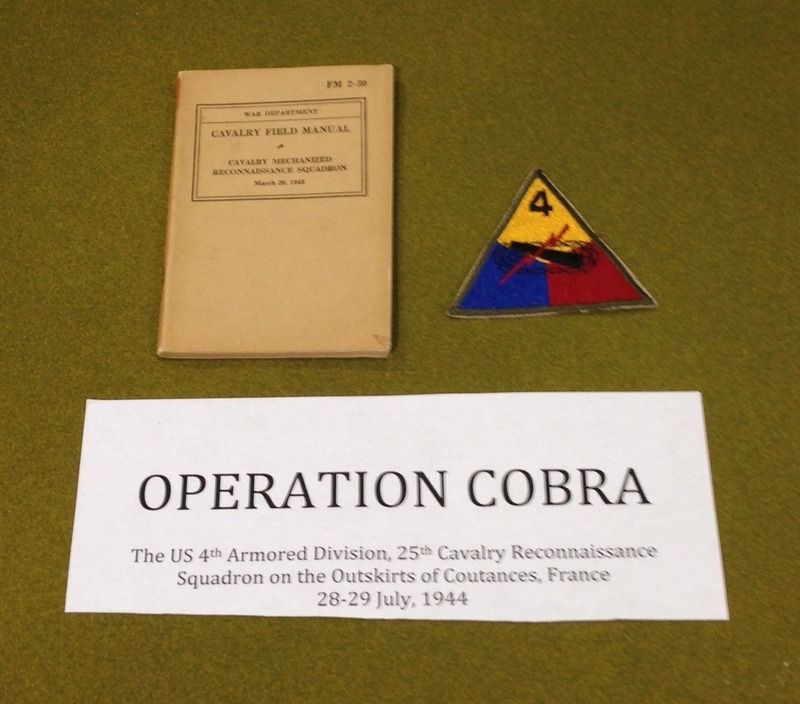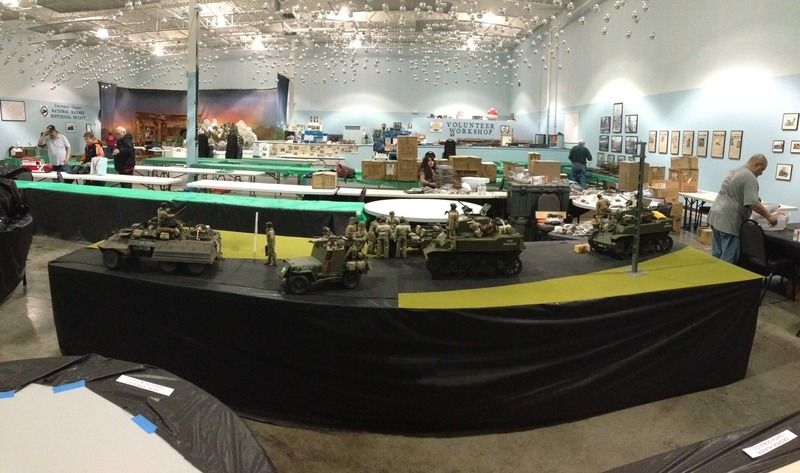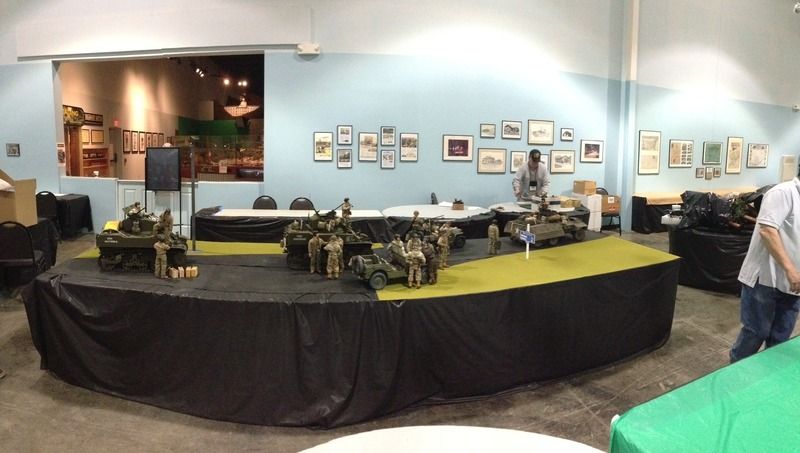 4Δ 25C B-3 - M-20 Armored Car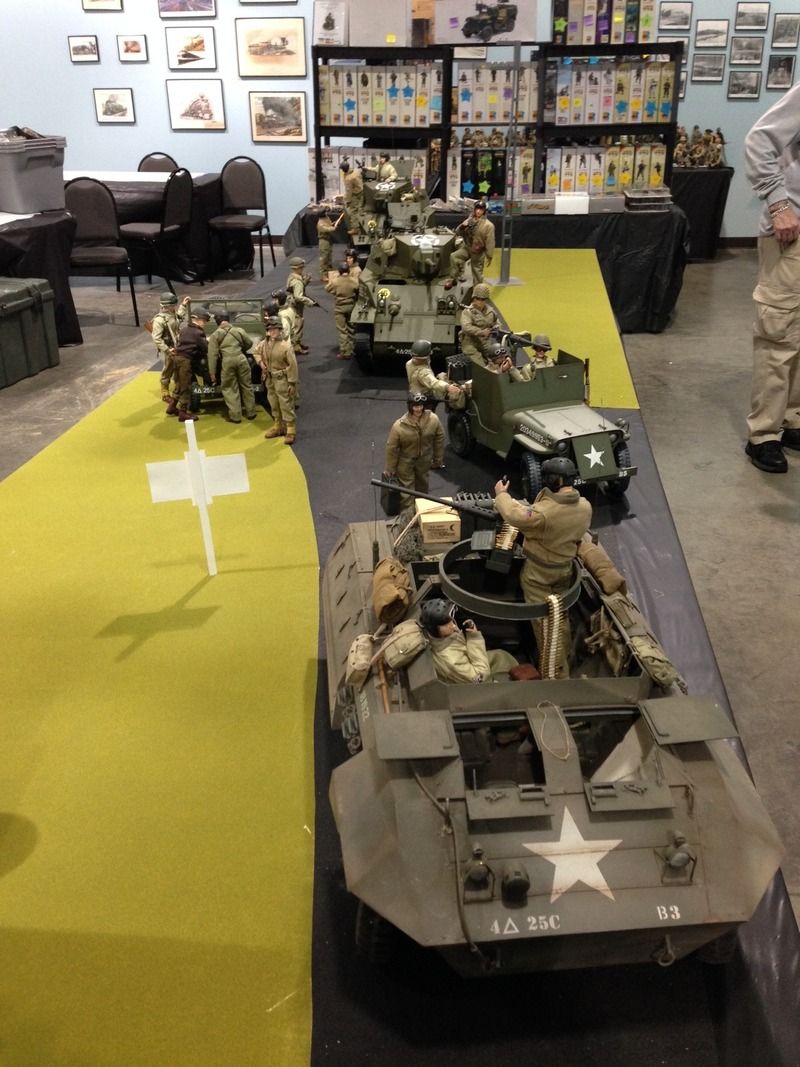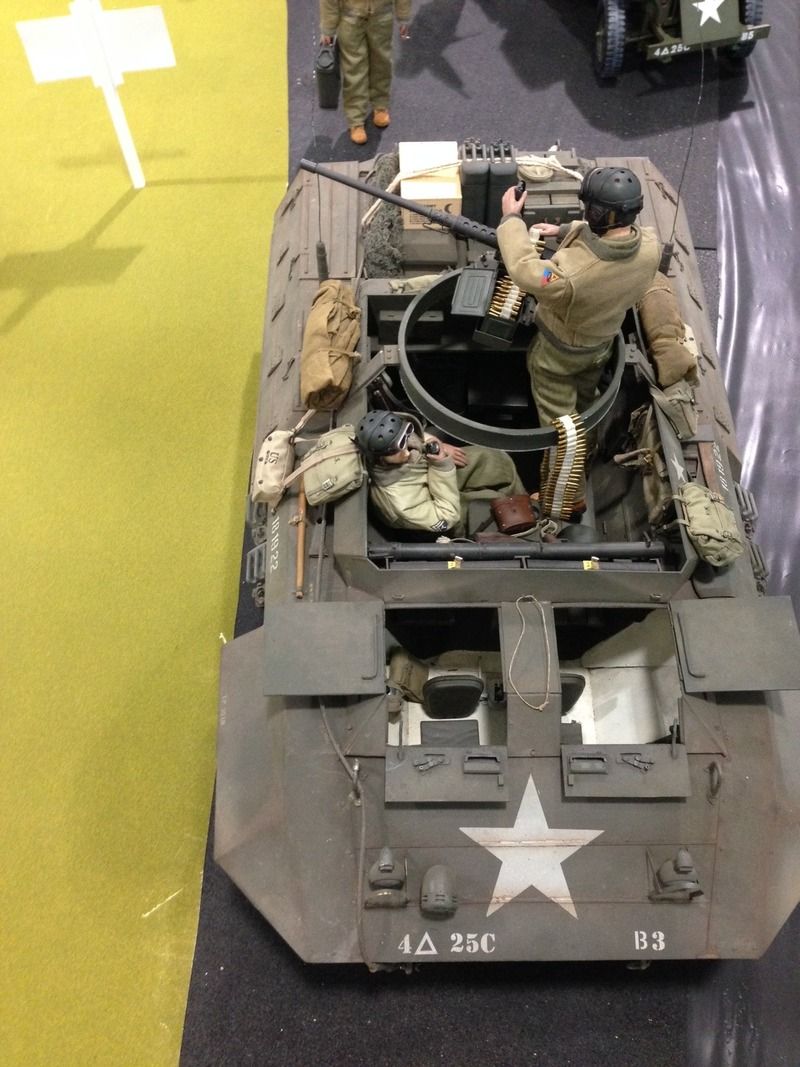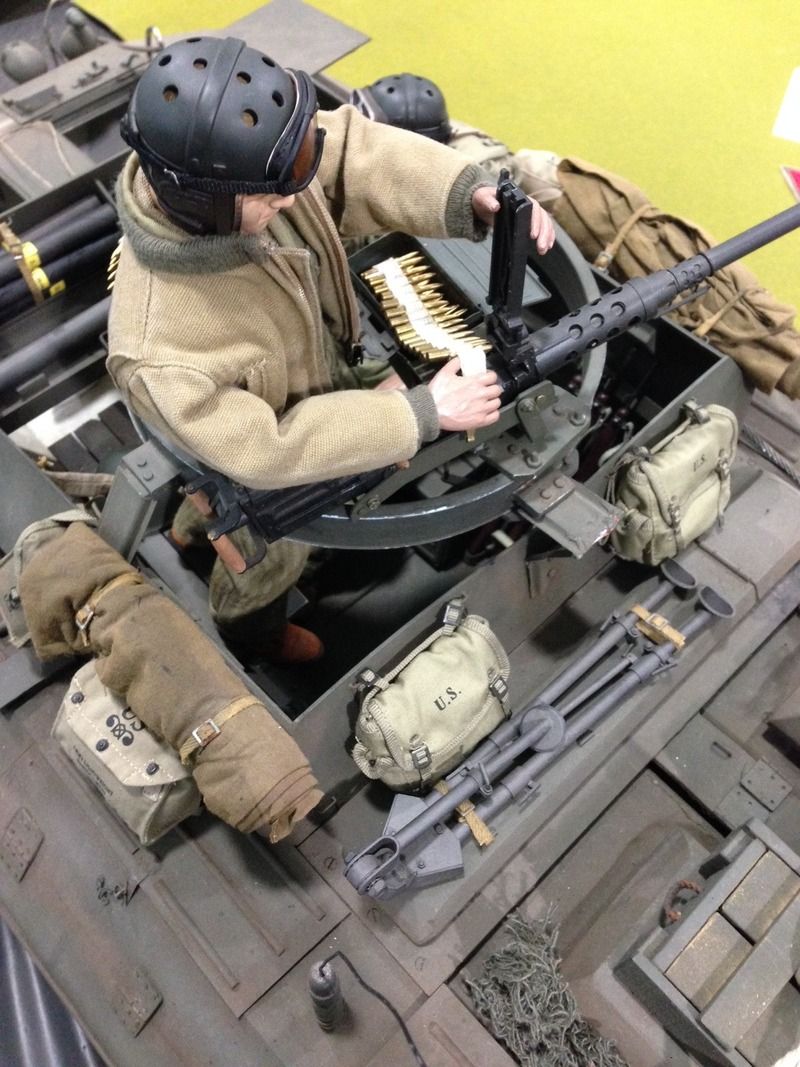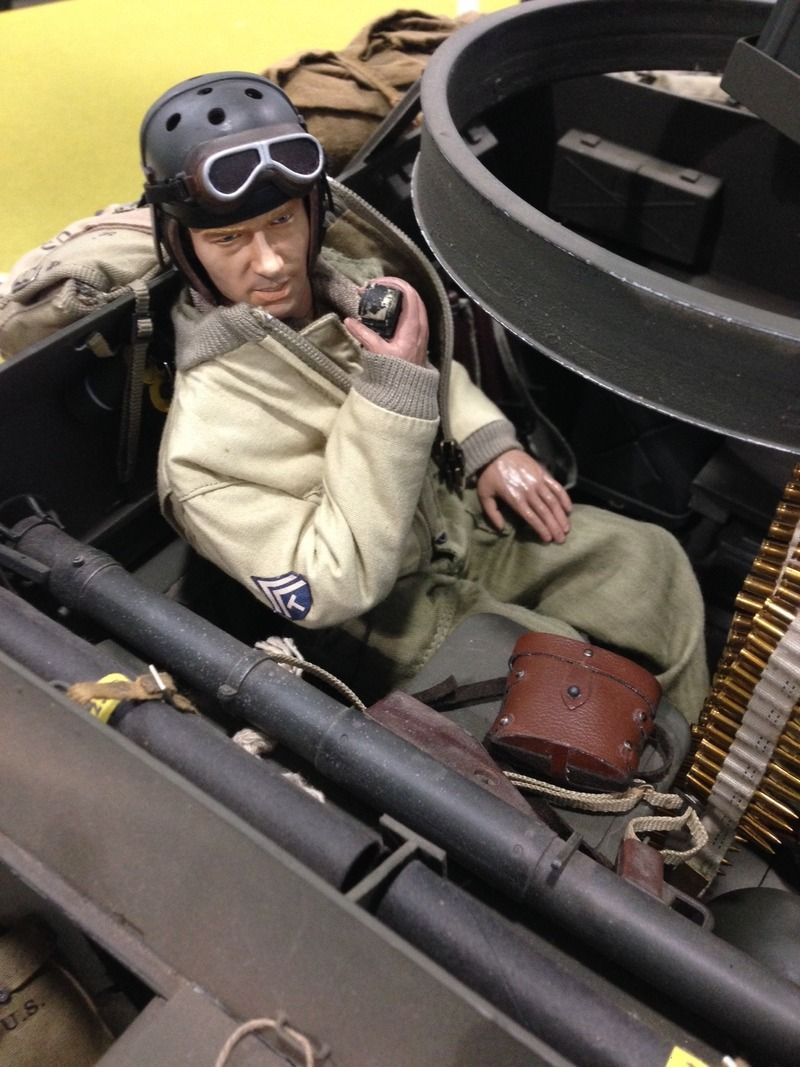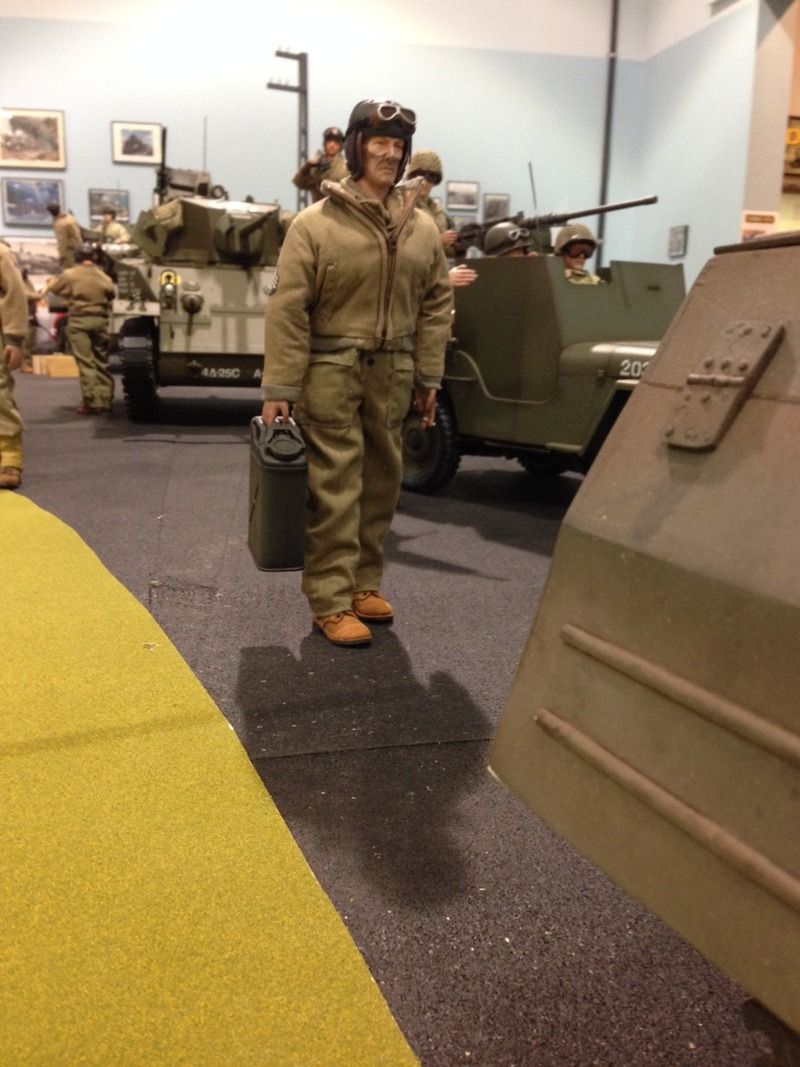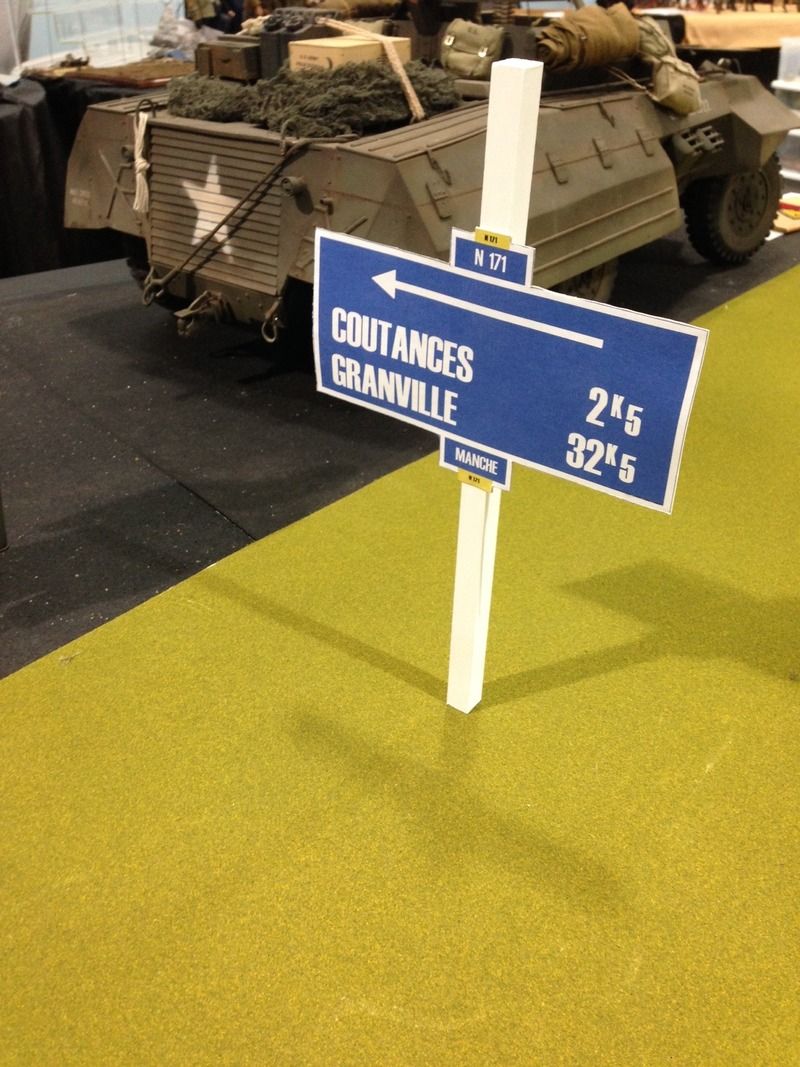 4Δ 25C B-5 - Armored Jeep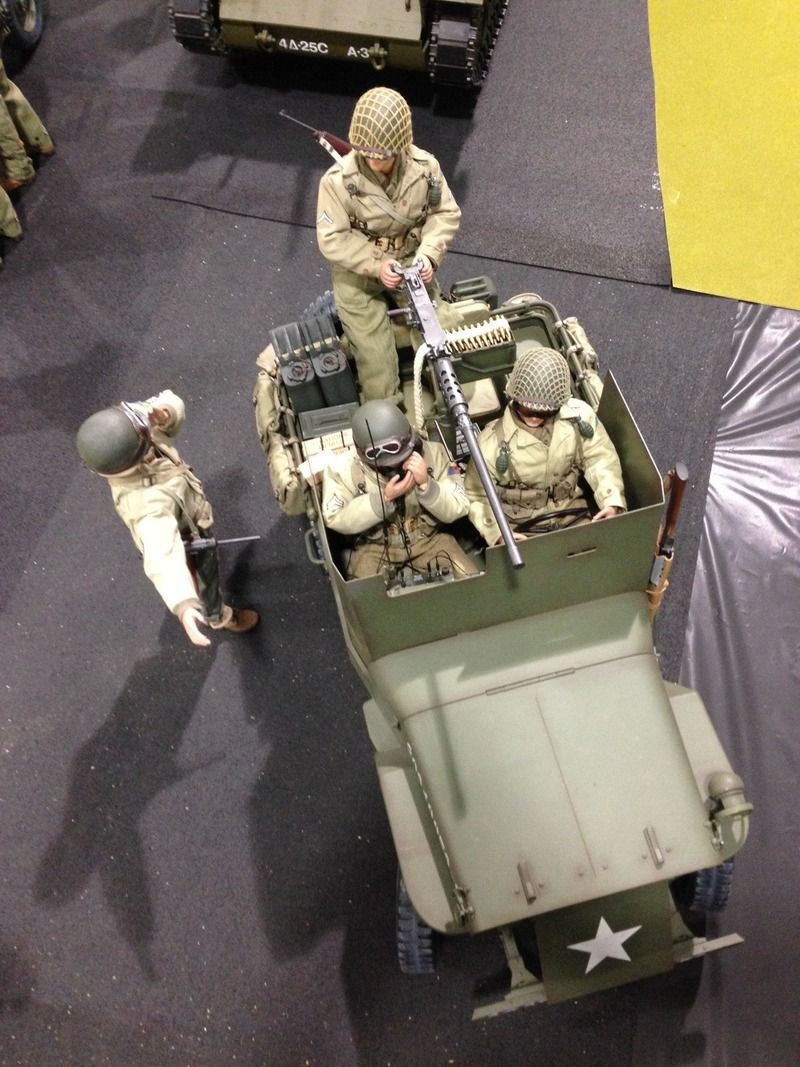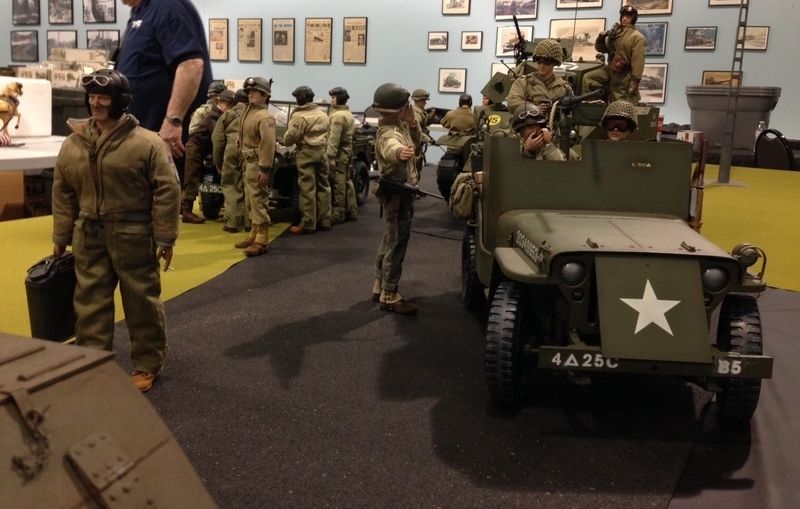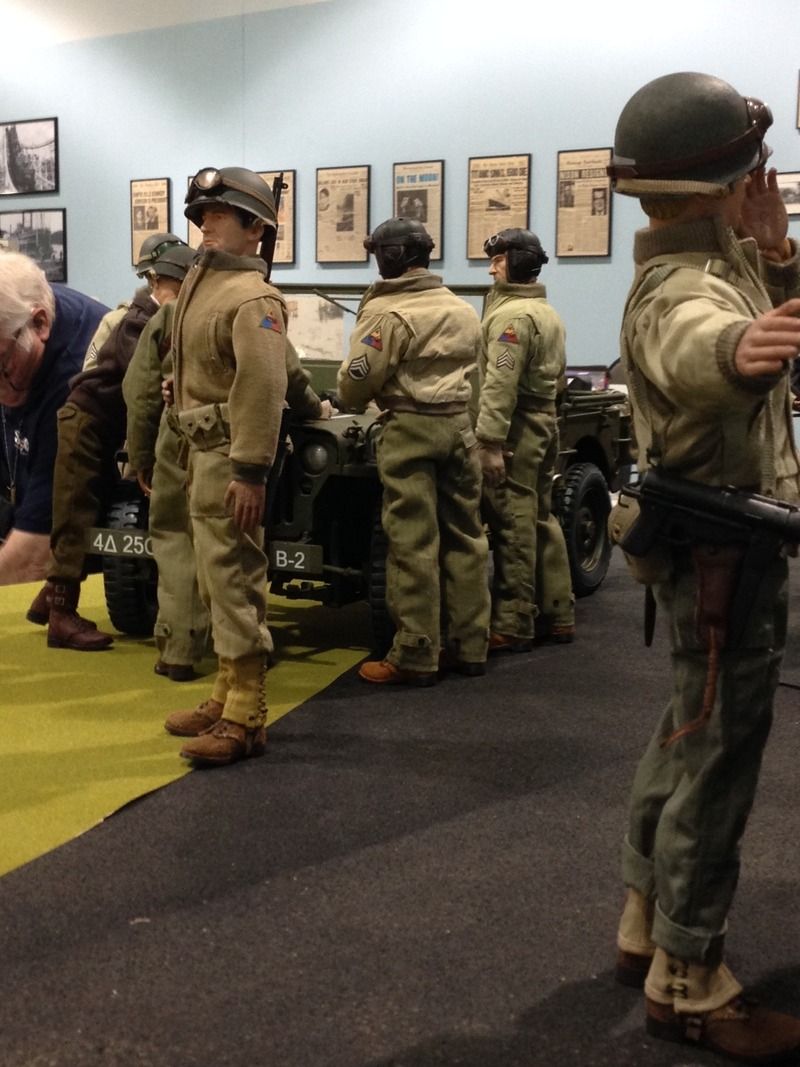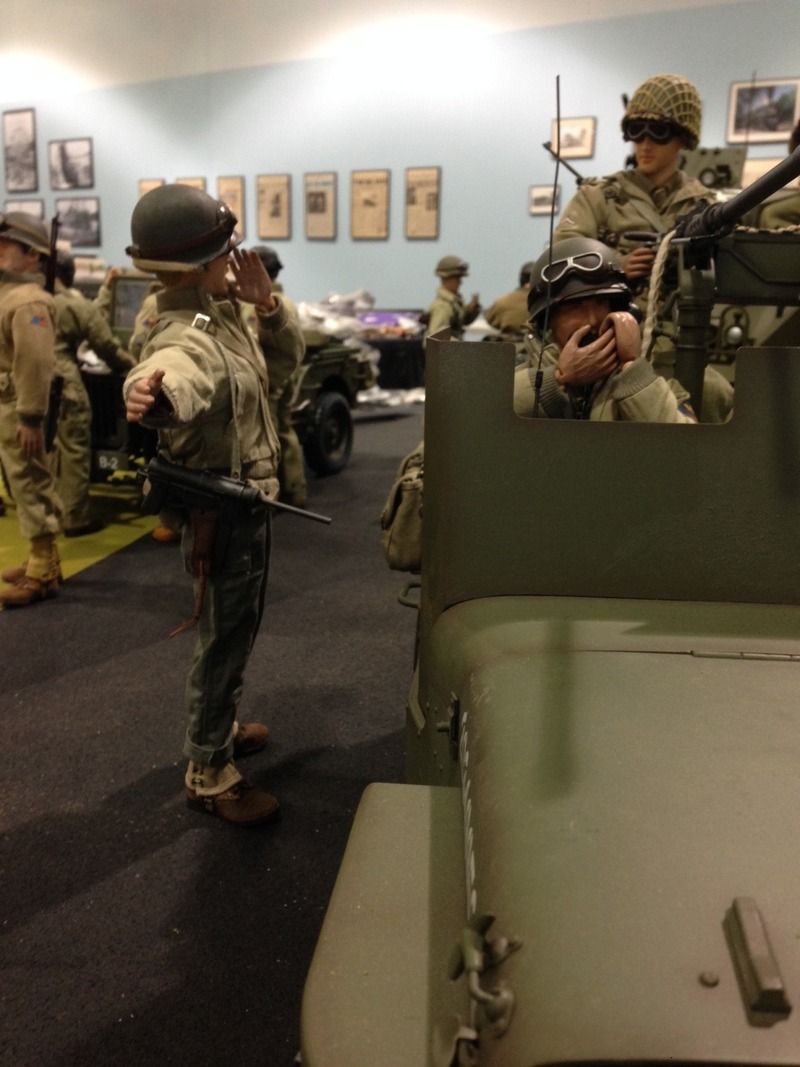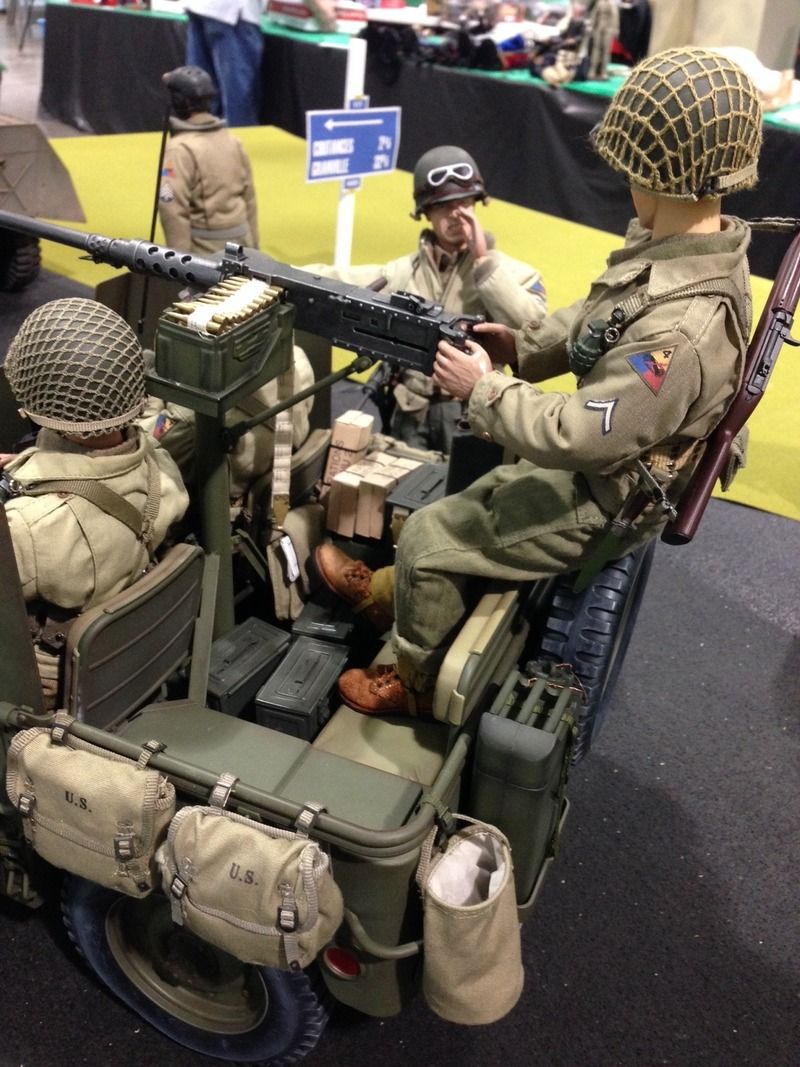 4Δ 25C B-2 - The Captain's Jeep (The Briefing)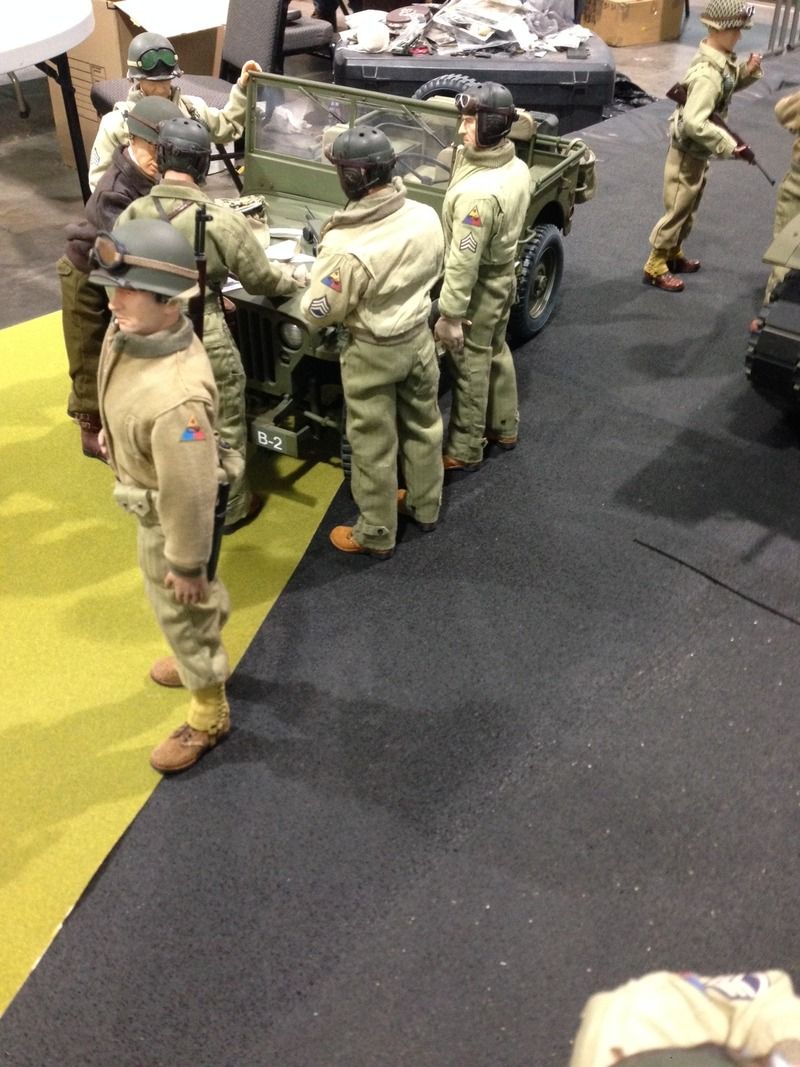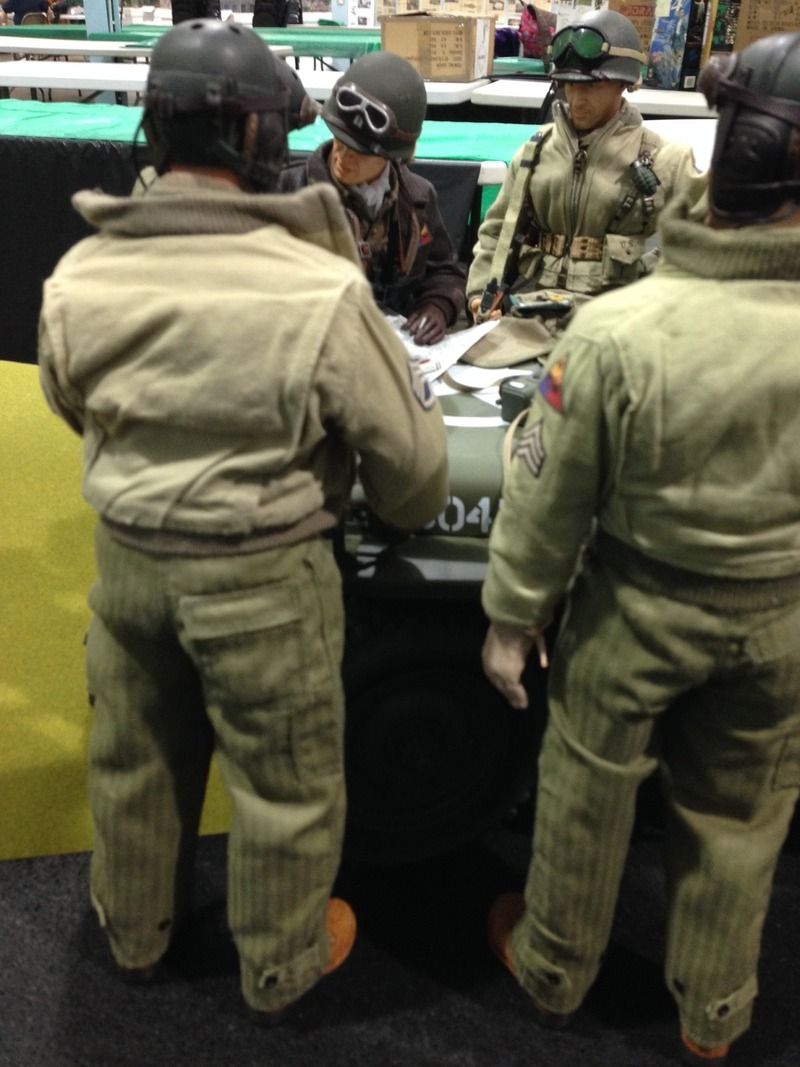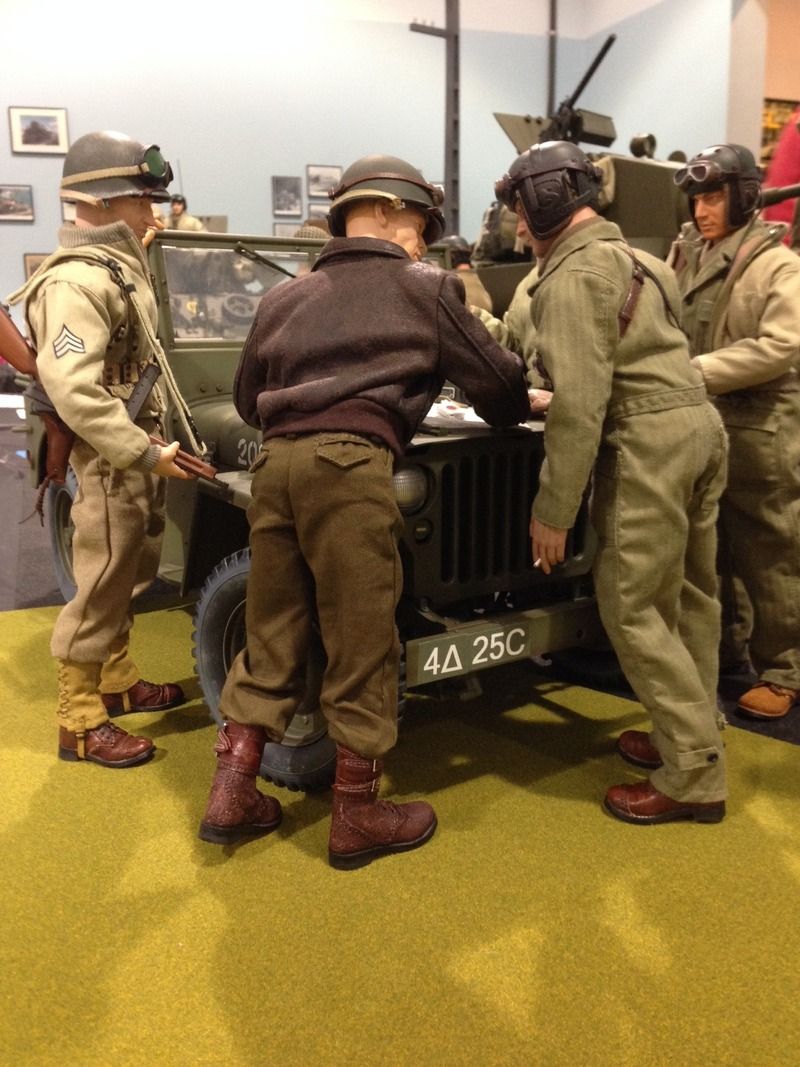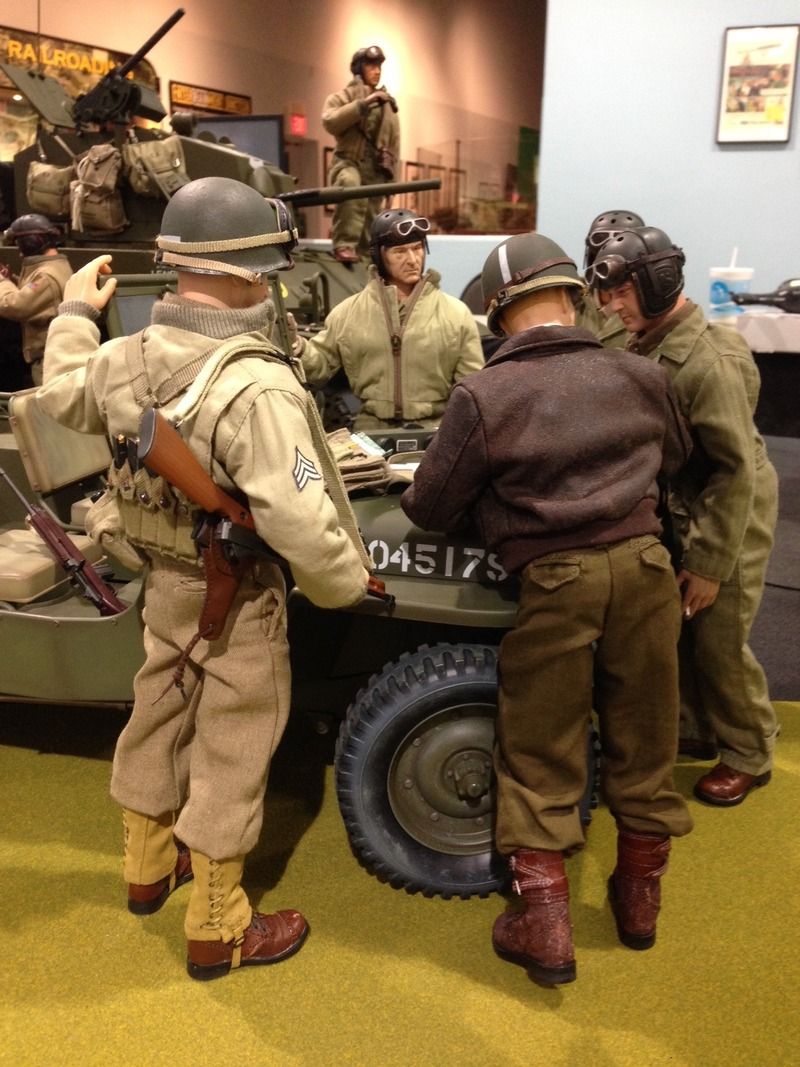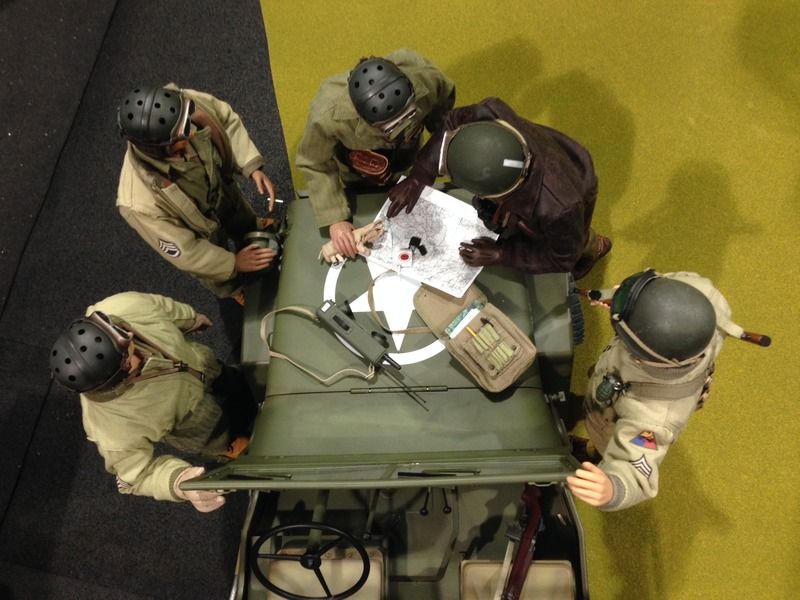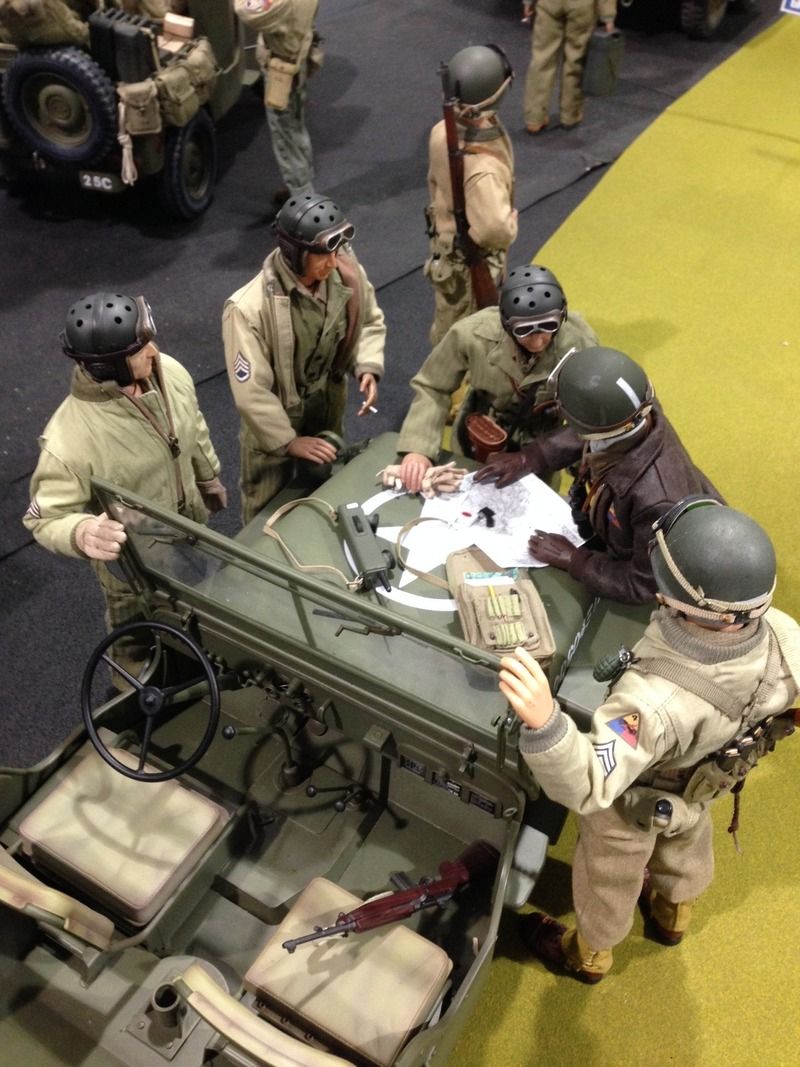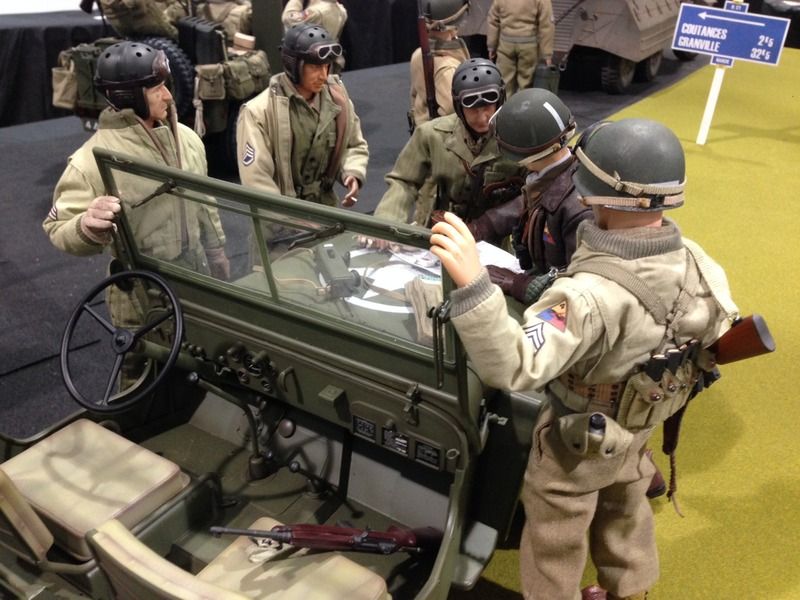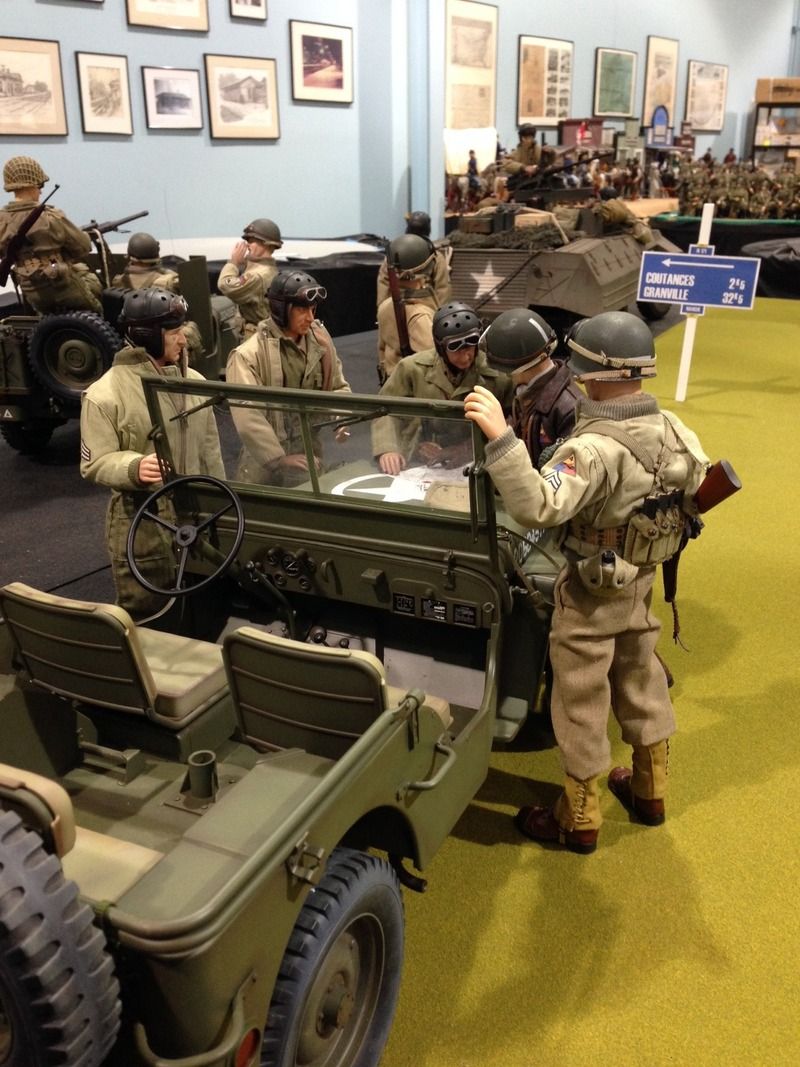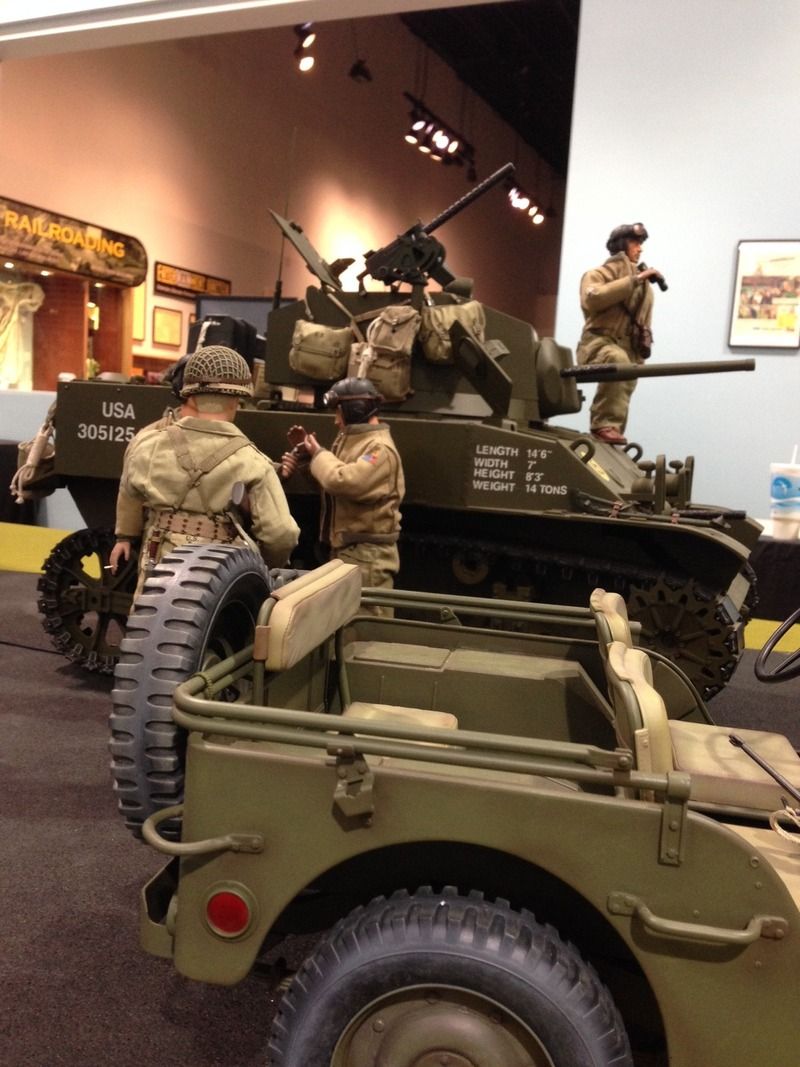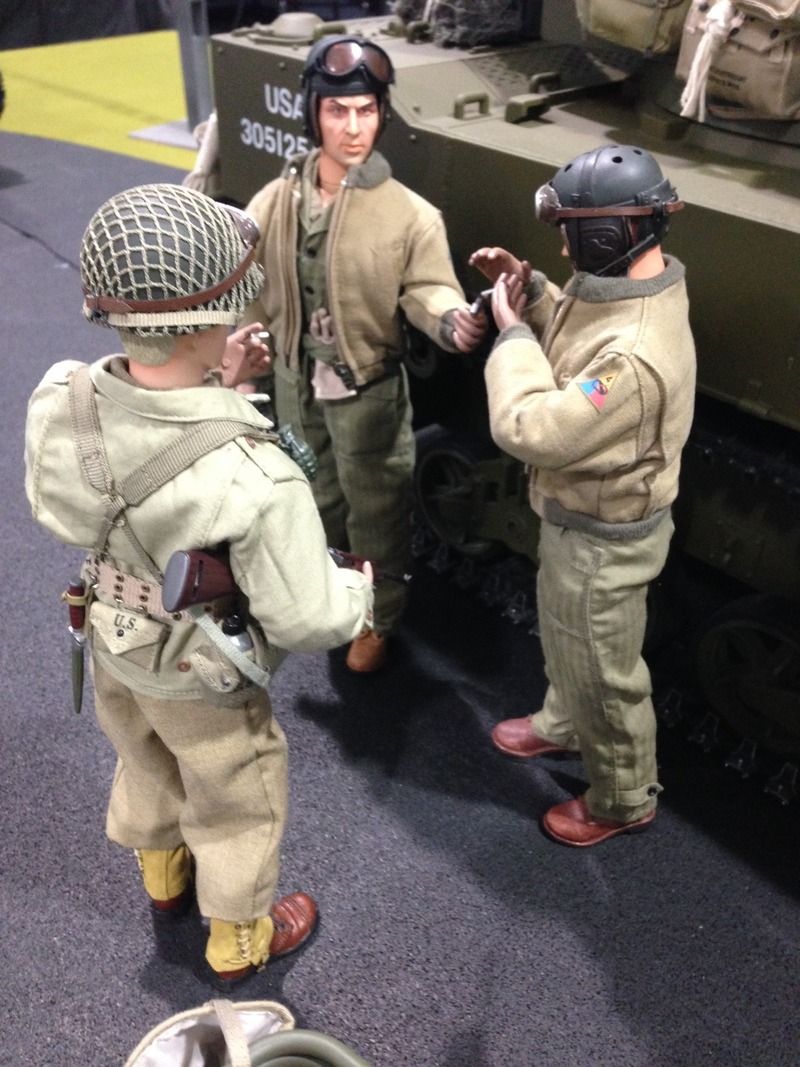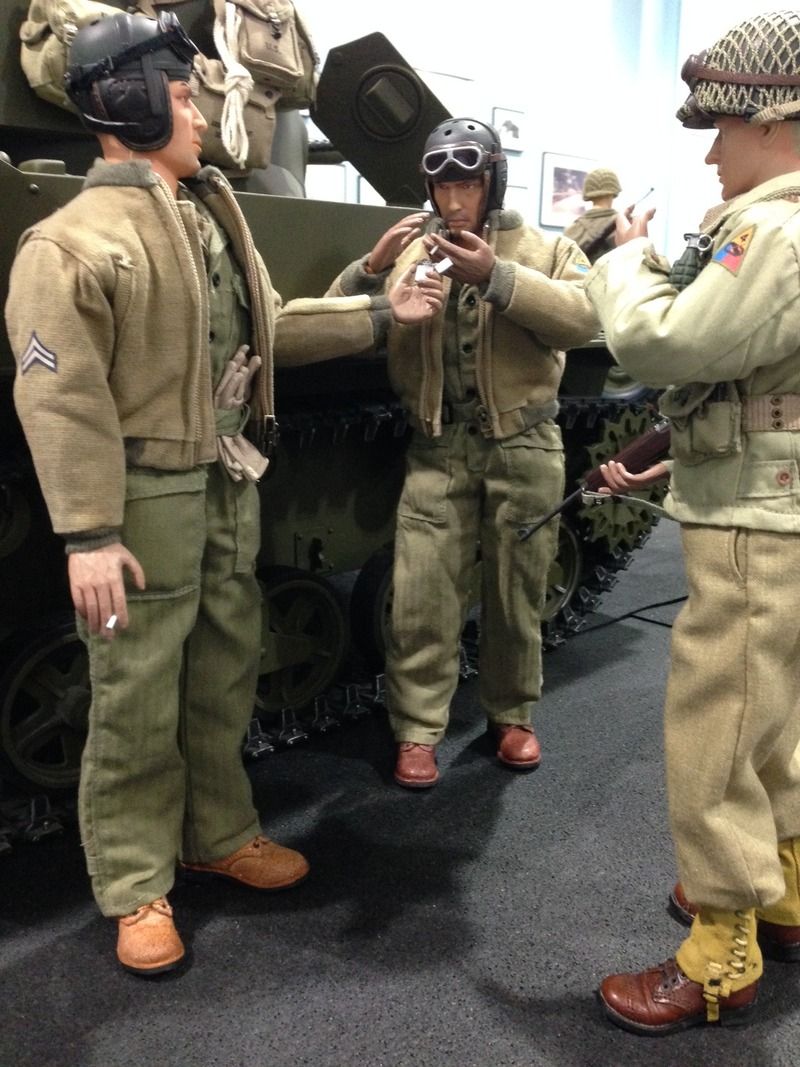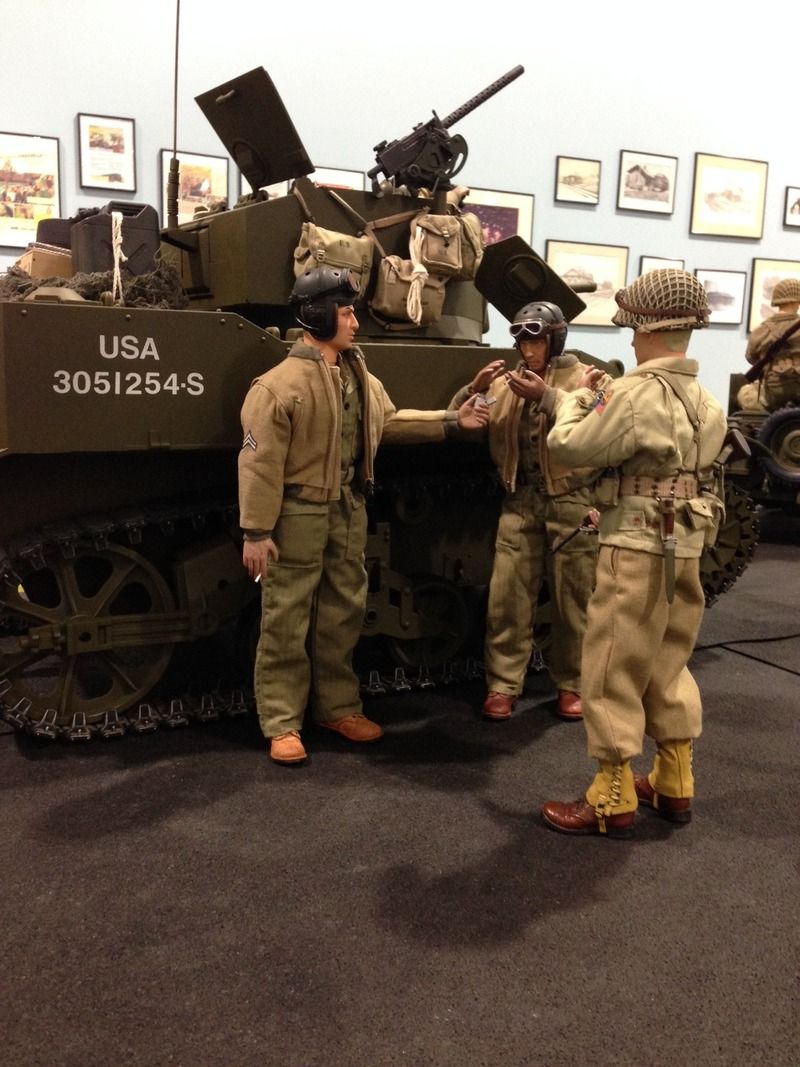 4Δ 25C A-3 - M-5 Stuart No. 1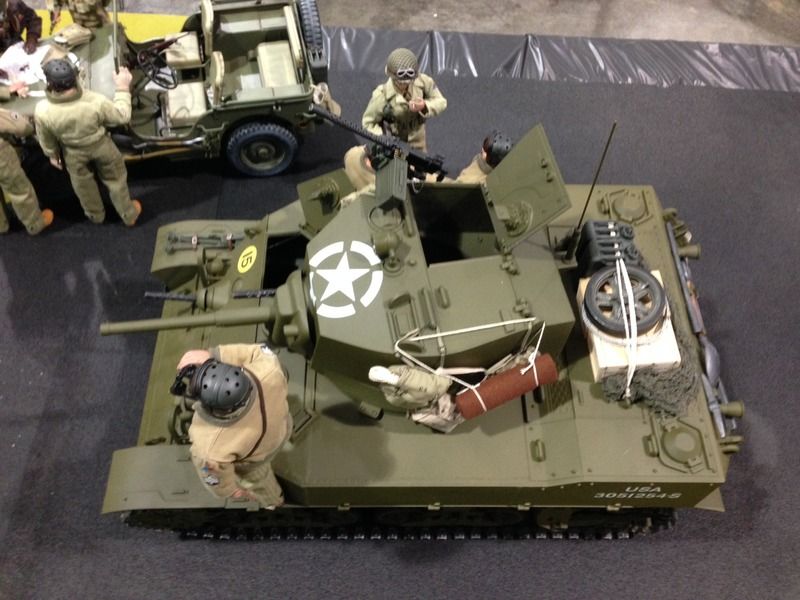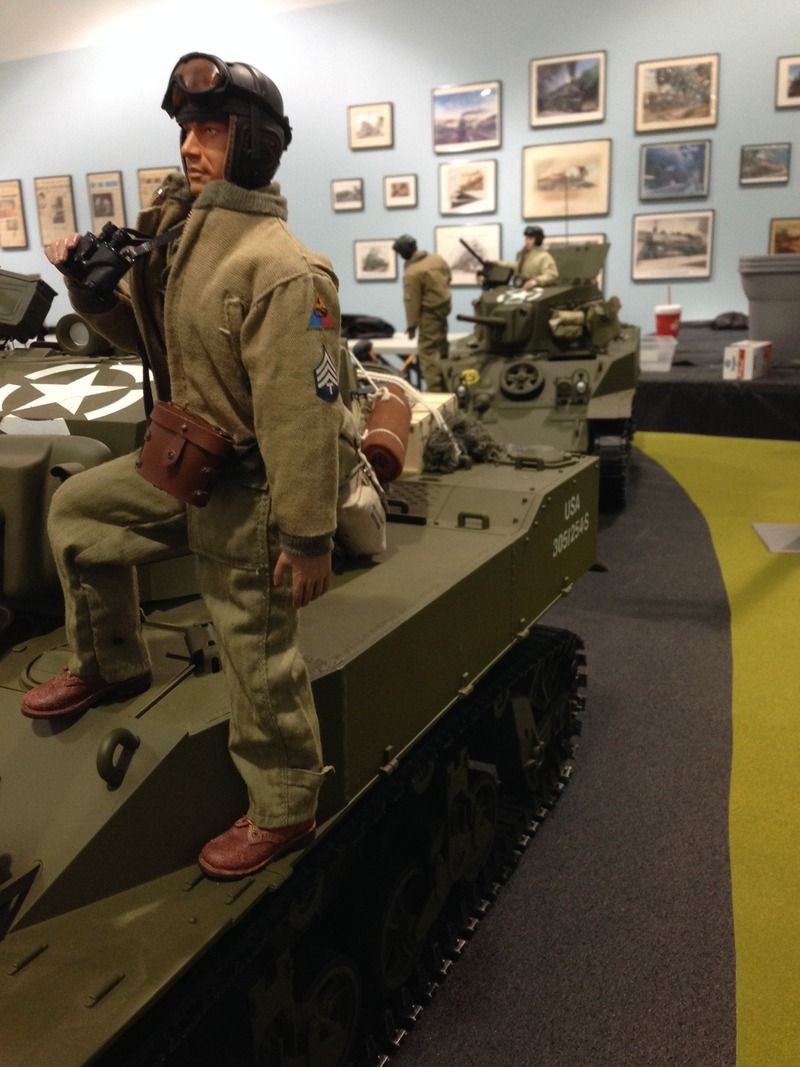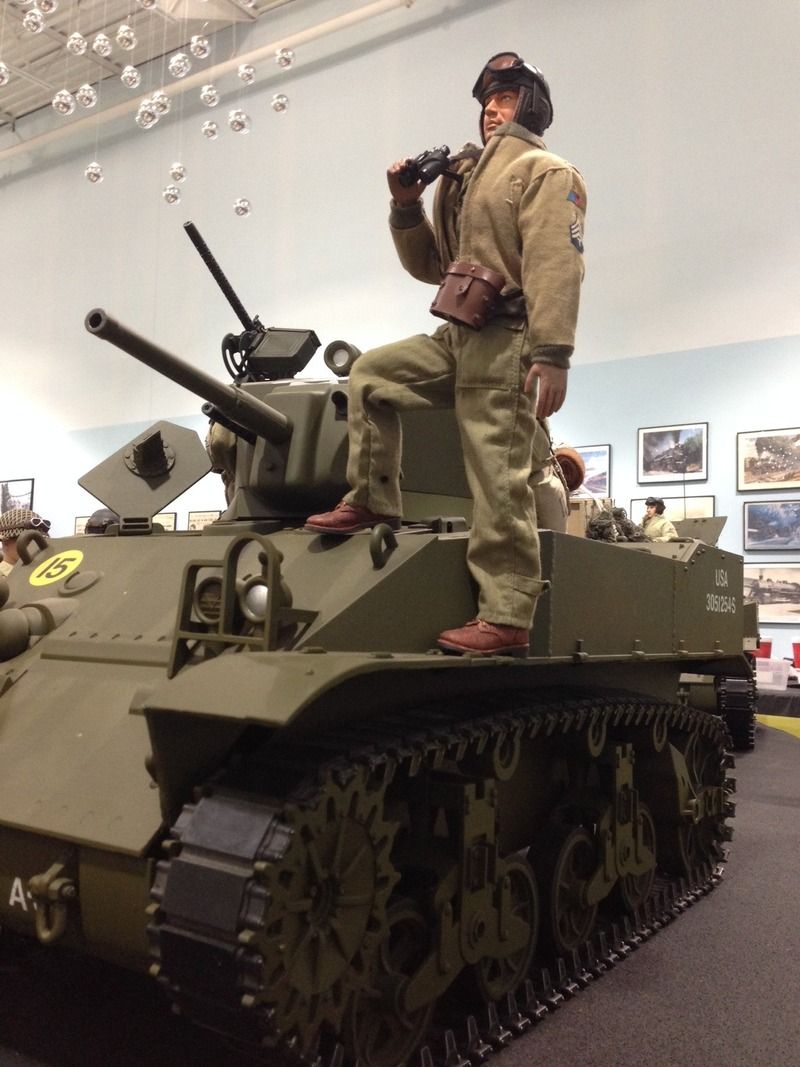 4Δ 25C A-5 - M-5 Stuart No. 2