A bit about the bow saw:
http://en.wikipedia.org/wiki/Bow_saw
After my failure in finding an ax for my Early 1900's Lumberjack, I decided to make my own saw for him. Well, Dok Von Evil kinda told me to, but I took it from there. It's made from both bass wood and balsa wood, string, a small peice of tin to hold the cross peices together, and a coping saw blade cut down and inserted into the sides. And yes, it actually can cut things since it has an actual saw blade on it, however I don't plan on cutting any real timber with it.
The two pictures I went off for this project where these: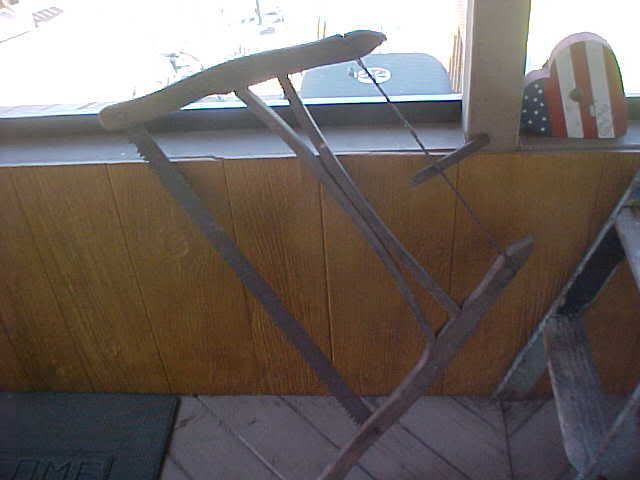 I should be showing the rest of the lumberjack next week sometime, I just need to order two things from BGT.