Discussion Starter
·
#1
·
NEWS FROM THE FRONT
Never a dull moment here at R&D Office of Cotswold. Have six new uniform sets mocked up, two new uniform samples that just arrived today, and more new items enroute. Needless to say, there's a TON of new Elite Brigade stuff coming your way in the coming weeks and months. You WON'T be disappointed.
The Cotswold Team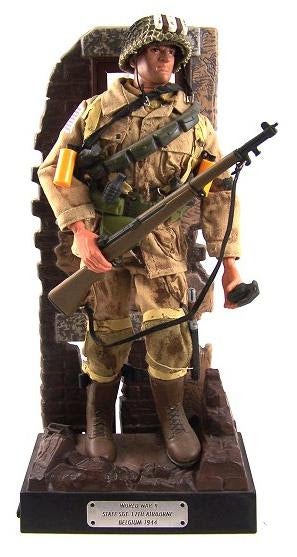 BLAST FROM THE PAST
WWII US Army Airborne Sgt. (Online Exclusive/Loose)
Released in 2000, an on-line exclusive, not offered in retail stores.
Airborne Staff Sergeant 17th Division 1944, Millennium Series collection. This includes: Figure in tan (battle-worn) airborne fatigues; Brown shirt; Jump boots; Helmet w/netting; Belt; Grenades; Bandolier; Bayonet w/sheath; M-1 Garand rifle w/sling; 2 smoke grenades; Medical pouch; Binoculars w/ case; Dog tags; Special diorama w/building ruins
BUY NOW

WEEKLY SPECIAL
ONETOYS' Hound Dog Man
On Sale for $119.99 (Save $20)!
Click
HERE
for details.
Offer Expires: June 26th, 2019 at 6:00 pm (central). Cannot be combined with any other special or discounted pricing. Sorry - No Backorders or Rainchecks.
​
[HR][/HR]
NEW PRODUCTS ANNOUNCED!
INCOMING!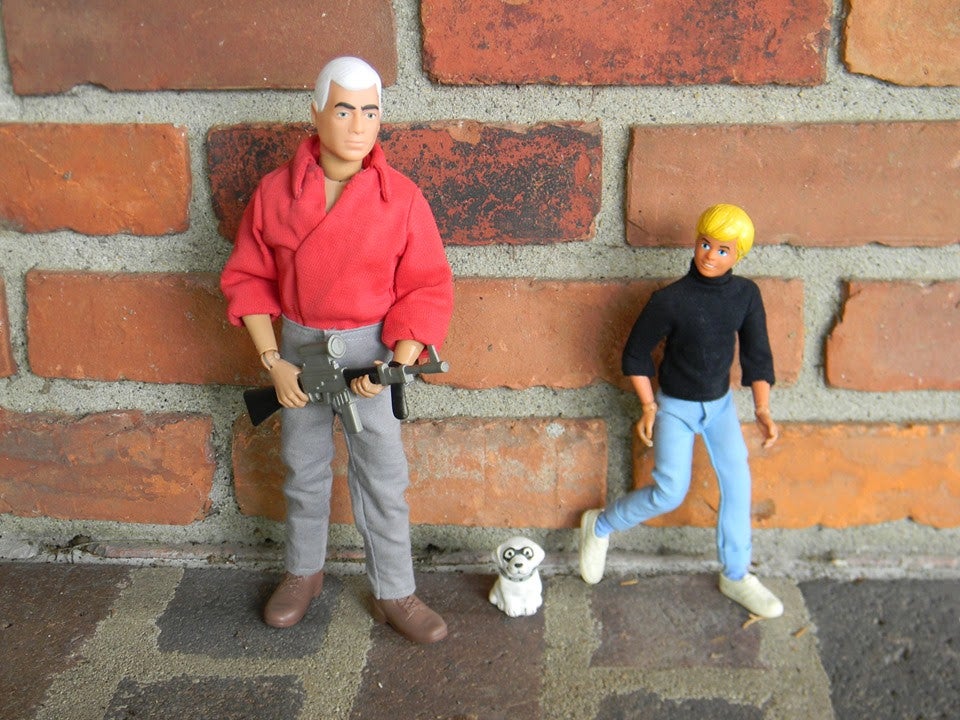 CUSTOM FIGURE OF THE WEEK
Jonny Quest & Race Bannon by Carl Seaver
Per Carl...
Race Bannon is a Cotswold white-haired Jake figure with repainted eyebrows and custom green eyes. I think the shirt is a vintage Joe Namath one that I repurposed. Pants were made by me. Rifle is a vintage LJN item.
Jonny is a vintage Kenner Steve Scout cubscout (I think) with Mego hands, slight facial paint touchup, and clothing made by me.
Bandit was a fuzzy brown cheap dog figure. I scraped off the fuzz, repainted him, and made him a collar.
These figures are the result of binge-watching all the original episodes. Race is an amalgam of his looks throughout the series. I had fun making them and I hope you enjoy them!
Thanks, Carl Seaver​