Discussion Starter
·
#1
·
I've got to the point of I can move my arm for short periods of time without discomfort. Sooo.......ive begun new experiments on my repaints. I've done away almost completley with the pastels for something a bit different. I still use pastels when I need a nice red color instead of the reddish-brownish-purple shown here. I'm also experimenting with new ways to paint the eyes. On most of the repaints, the eyes suck, but I think on Kurt Dorr, they are the best yet.
Enough Rmabling, here they are.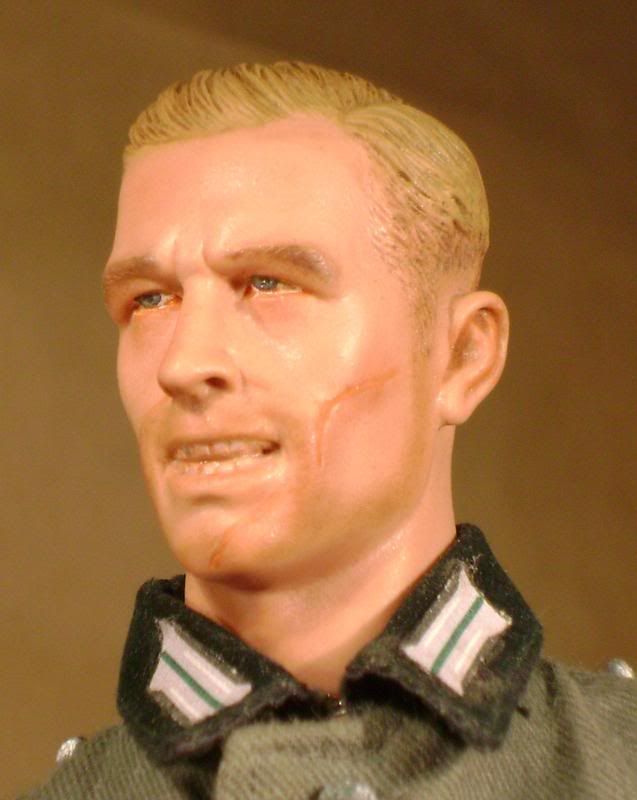 DiD Rozan Stubbendorf. On this one, I experimented wih brown pastel for the 5'o'clock shadow, instead of my regular charcoal sticks.
Albert Ross, Shaven. I tried to minimize the charcoal stick use to give a light 5'oclock shadow.
Albert Ross, war-torn. I darkened the facial hair, put some more red under his eyes, and used a thicker wash in his hair.
Anders Nygaard. Simply put, his eyes suck.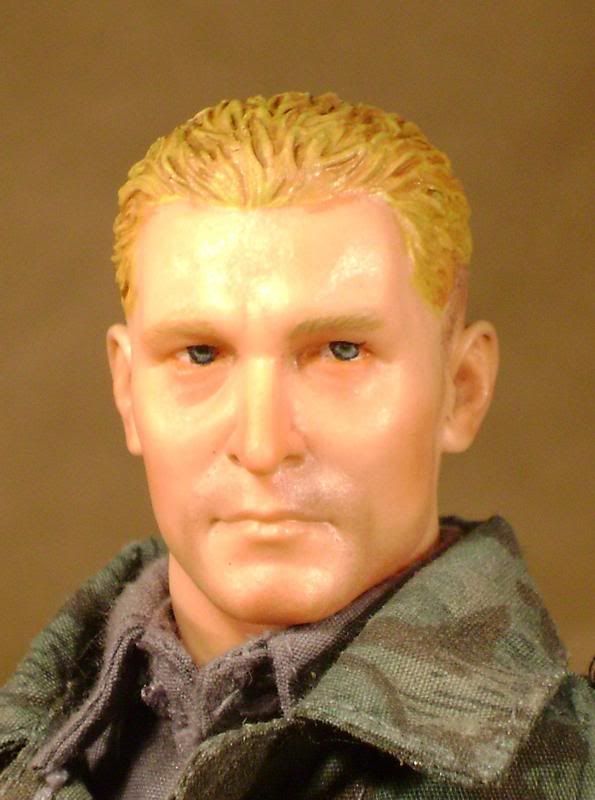 Ludwig Mandel. I made a slight accidental extra stroke on his left eye, but its good other than that.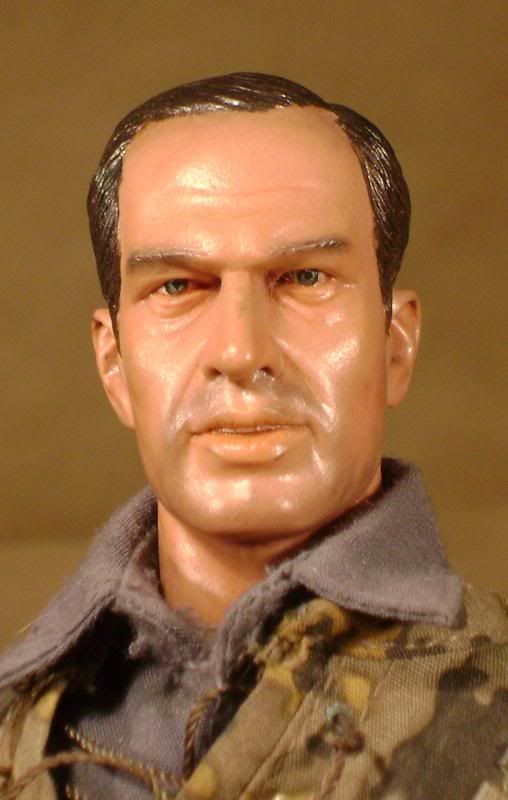 Karl Stroop. Like on my Gustav magnor figure, I tried to make grey eyes, but with more detail.
Kurt Dorr. I did some experimenting with blue pastel around his veins to give them a bit more of a mad look. I did an experiment with his eyes, instead of using one color, I tried a mix of blue, grey, and brown.
My new sealer is not dull coat, but my figures are no where near as shiny as they used to be. You mostly see refelctions because of my bad lighting and the fact that sometimes my camera is too sensitive to bright lights (the setting i use is the only setting that gives me good indoor photos).