Discussion Starter
·
#1
·
I began experimenting more with repainting iver the last few weeks, trying to perfect every aspect of it that I could. I still need more practice, and any help would be good. One thing I experimented on was painting a sculpt without a fleshtone base coat. any guesses on which ones don't have the basecoat?
Yes, I realise I need to buy dullcote.
I also got all my photo-lamps working again, except one started to burn out near the end of the shoot.
Gustav Magnor, DML pnz grenadier
Dieter Voß, bbi pnz. grenadier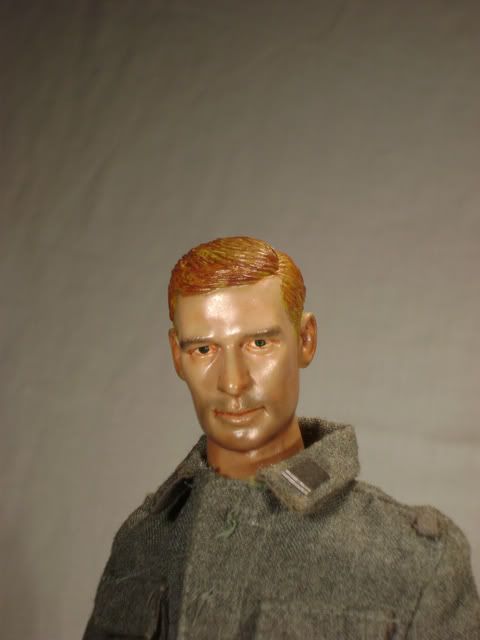 Hans-Ulrich Grimminger, getting hard to find. DiD standard bearer
Alois, dml heer fj
"doc" miller, bbi US pilot. Also very hard to find
I also did something new- I finally used a tripod. Because of my caffeine addiction, I cannot hold a camera still enough to get good pictures. I improvised this one, using the tripod off my telescope (yes, I'm a dork). I managed to mount my camera on it, and lowered it enough to get decent pictures.
A little note about telescope tripods- don't adjust them while your camera is still attached. Almost broke both the new camera and tripod.