Discussion Starter
·
#1
·
Hey guys, this is my first post so I figured I would introduce myself and show you what I've been working on at the same time.
My name is Sam, I'm 19 and I live in Silver Spring, MD. I've never had any 1/6 figures until about a month ago, when I purchased a 12" Dragon Chris Redfield figure. Up until then I had only collected regular action figures. I immediately fell in love with the amount of detail and how easy it would be for me to make toys that have never been made before, so I started researching.
Two weeks ago I started ordering parts, and most of them came into my moms house over the weekend. I went to pick them up, and immediately starting working on things.
The first figure I am working on is called Hunk, and he is a special agent from the Umbrella company: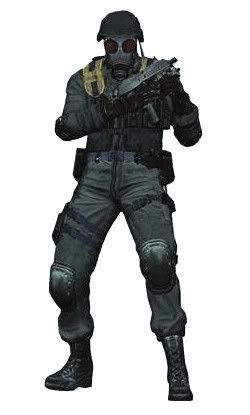 The parts I got at first were these:
I dyed his suit, and then got a few more parts in today. Here he is next to my Chris figure: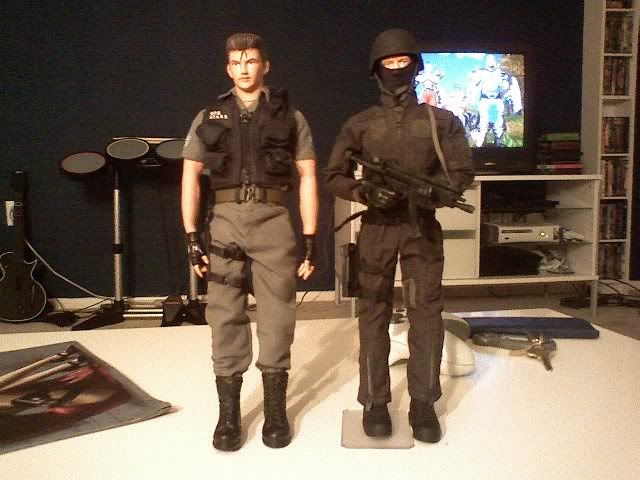 I was supposed to at least get his gas mask, but the person I ordered from forgot to ship it (he is now, so no worries). I'm hoping to have Hunk done before the new year.
The next project is Jill Valentine: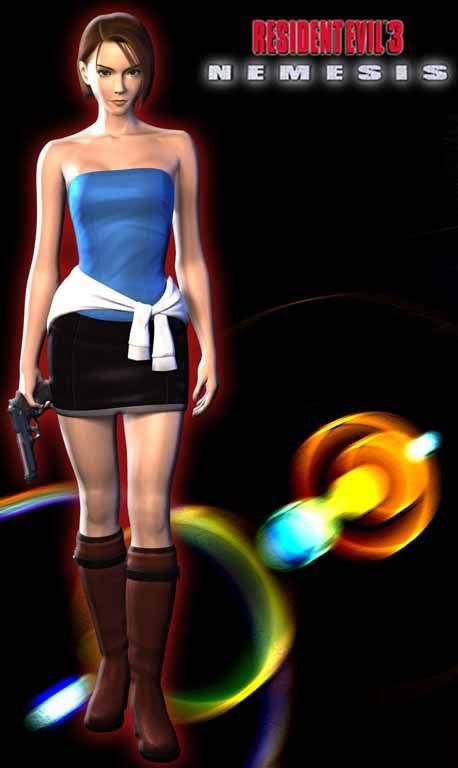 I haven't gotten very far, but I cut the hair of the CY girl I bought and started sewing her clothes. I don't have a sewing machine, so I left her and her clothes at my parents house for now. Here is the only picture I have of her hair: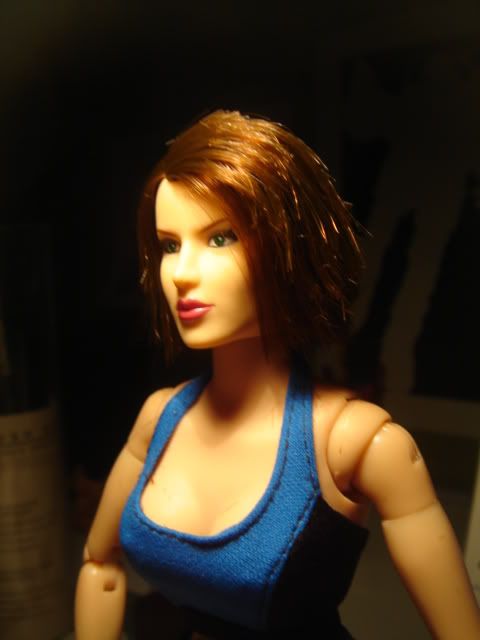 My other project (and the craziest one) is the 18" Nemesis figure I am working on: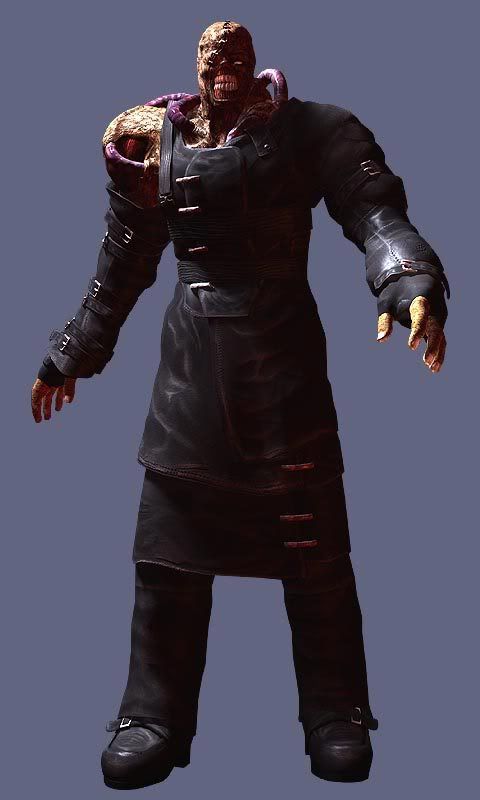 I just finished extending all of the limbs, and I am going to start widening the body tomorrow. After that I will sculpt and paint him, then start working on his clothes. Thanks for looking! Also, if anyone has any suggestions for good places to buy parts or any info sites please let me know!