Discussion Starter
·
#1
·
NEWS FROM THE FRONT
Back at work after an extended weekend and discover that there are a TON of new items in my e-mail inbox. Working hard to get them all online today, but will most likely finish them all tomorrow. Be sure to check our home page and our Facebook page for updates!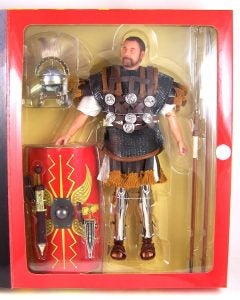 BLAST FROM THE PAST
Roman Centurian 1st Century A.D.
Released in the early 2000's, this includes: Russell Crowe head sculpt, Gallic hemet recreated in metal and plastic, "Mail" body armor over a cloth tunic, Leather protective "skirt" and sleeve flaps, Sword and dagger of metal with plastic fittings and scabbards, Leather chest harness with six decorations, Leather belt with decorative brass (plated plastic) fittings, Plastic plated shin guard, Plastic sandals, Shield, Two javelin-like weapons are included, though would not ordinarily been carried by an officer.
BUY NOW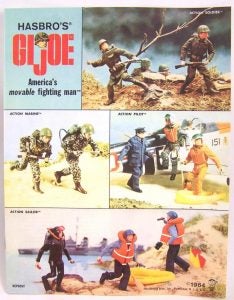 WEEKLY SPECIAL
FREE G.I. Joe 1964 Retailer's Catalog (Reprint)
With any order over $30
Add Coupon Code
free64
at checkout.
Click
HERE
for details.
Offer Expires: December 5th, 2018 at 6:00 pm (central). Cannot be combined with any other special or discounted pricing. One use per customer. Does not apply to previously placed orders or preorders. Sorry - No Backorders or Rainchecks.
​
[HR][/HR]
NEW PRODUCTS ANNOUNCED!​
INCOMING!
[HR][/HR]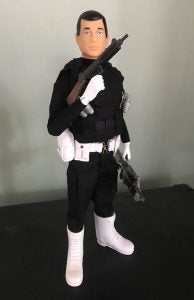 CUSTOM FIGURE OF THE WEEK
Comic Book Vigilante Her by Jay Greenough
You guys inspired me to put together my own comic book vigilante figure.
Click
HERE
for larger image.​