Discussion Starter
·
#1
·
Monkey Depot finally got the first of the Three Zero Three Toys horses and sent my pre-ordered one right out. Unaware they would be selling just the horse (now available in black and brown), I ordered the first one, which comes with a Chinese saddle and bridle. Here are some comparison pics I took with a DML and a Marx horse. It is closer to the Marx horse in size, though a bit longer, much wider and overall more heavily built.
Here he is compared just to the Marx Thunderbolt.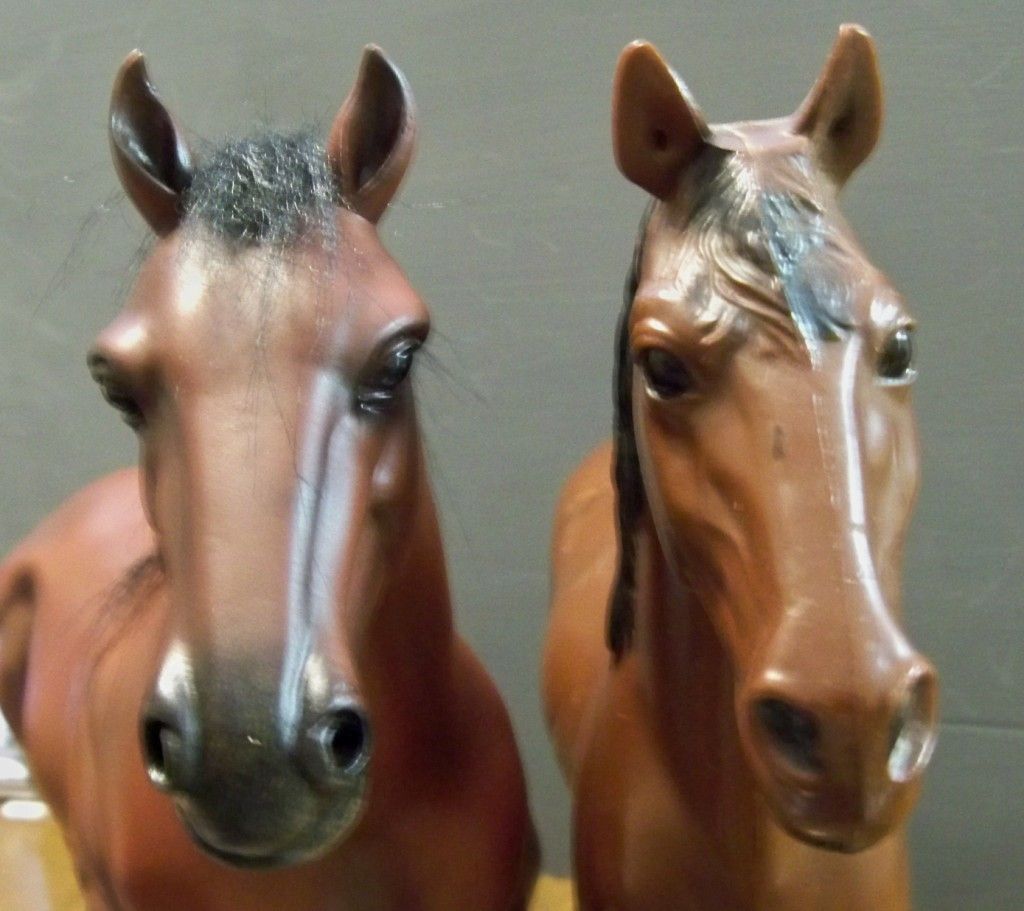 The muscular detail, especially in his haunches and shoulders, leaves something to be desired. The hooves, as others noticed, are rather large, but not terribly out of proportion to his heavier legs. There is no detail at all in the bottom of the hoof, or where it meets the leg. The head has some limited motion - very slightly up and down, and it twists more to adjust the angle. The joint is partly hidden by how the mane is laid, and shouldn't be too noticible under a bridle and/or halter. The mane and tail can't be modified too much. The tail seems to have a padded piece under the hair to keep it full.
Here is part of the manual that it comes with. It shows that you can slightly reposition the legs after heating with a hair dryer - to balance him better.
Finally, here is a view of the tack. I don't have much use for it if anyone wants to trade.
Overall, I like them. With not much to chose from in the way of horses, this one can be used right out of the box, or modified without too much problem. I would buy another.
If you have any specific questions or need another pic, I will try to help.