Sorry I didn't have time to get all pro on these photos, but I wanted to hurry up and get to watching some Jason movies in honor of it being Friday the 13th today. I just got the NECA 18" scale Alien today. I know it's not 1/6, but I thought it worth bringing to your attention. Besides, 1/4 scale stuff sometimes sneaks in here anyway.
Finally, for those lucky few of us to have the Sideshow Predator Maquette, there is an Alien (98%) perfect enough to display along side it.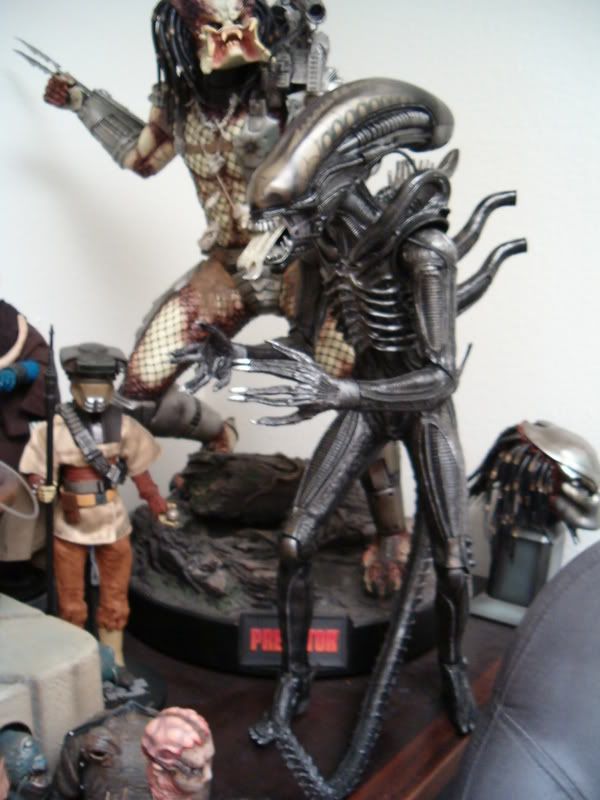 Yes, my fellow Alien and Predator fans (notice I didn't just group as all into AVP), it is in scale with the Predator and Queen bust.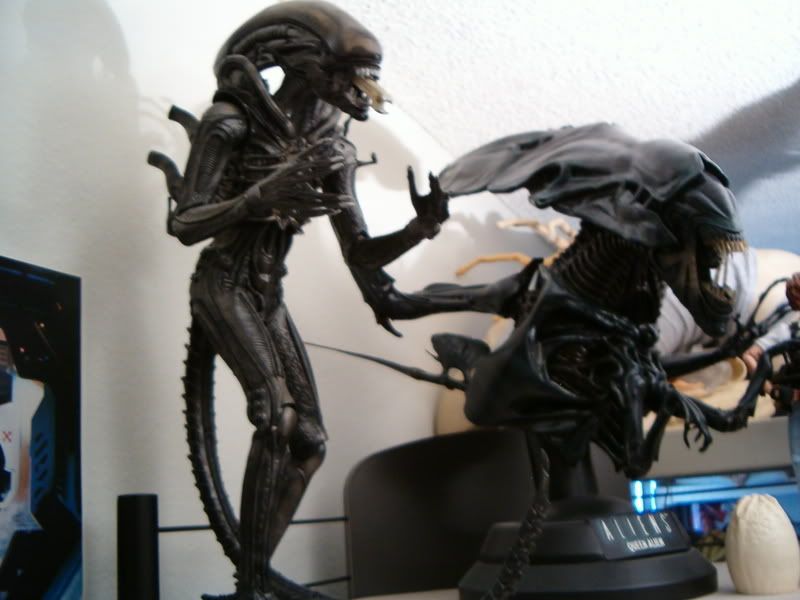 Except for the joints which I deducted 2% for, this thing has flawlessly accurate detail, and you just heard that from the most anal fan there is, gentlemen and gentlemen (do any girls ever post on here?)
Note the paper towels and LARGE Taco Bell cup for size reference. This thing really is huge. And heavy.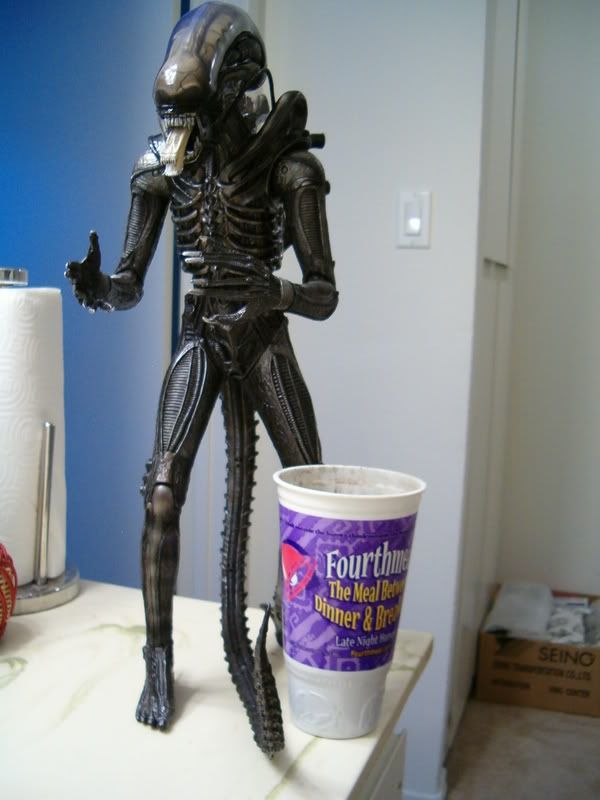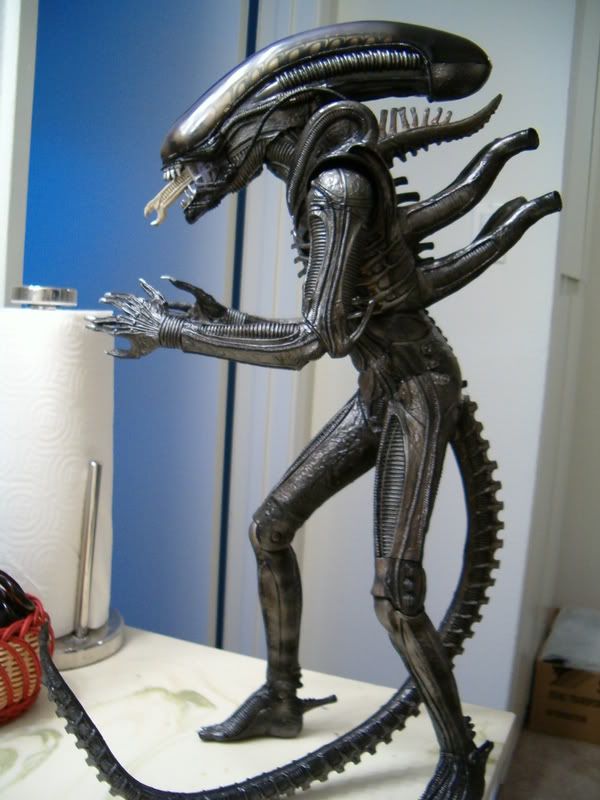 Look at detail and posture of those dorsal pipes. Nobody else has been so accurate before.
And the mouth opens and inner jaw extends without a switch. And I love the cleaver way the clear mouth tendons just blend into the joint so perfectly. That's more thanks to Giger's design than to NECA rendition though.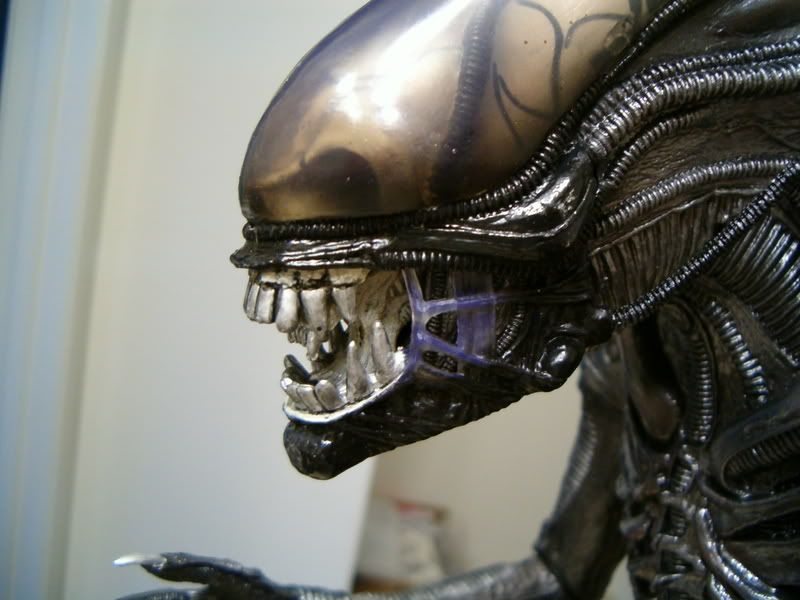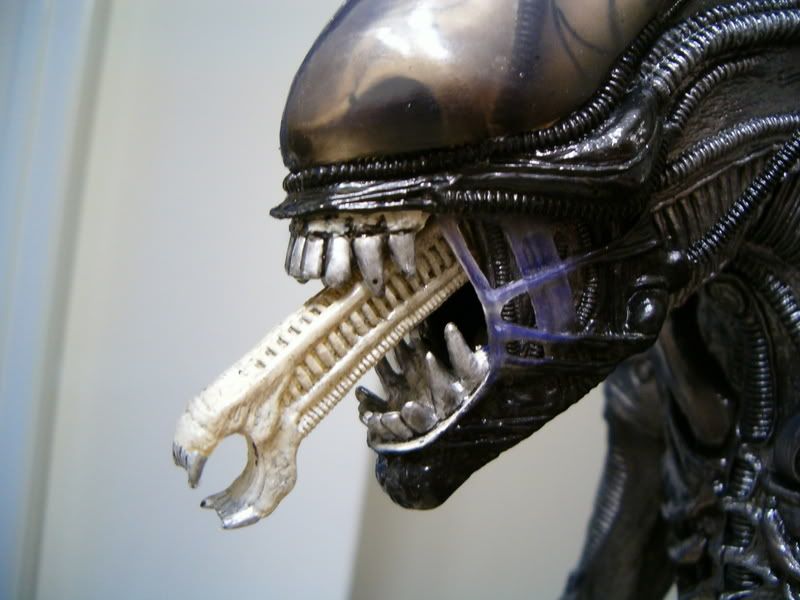 Here it is next to the original Kenner '79 18" Alien.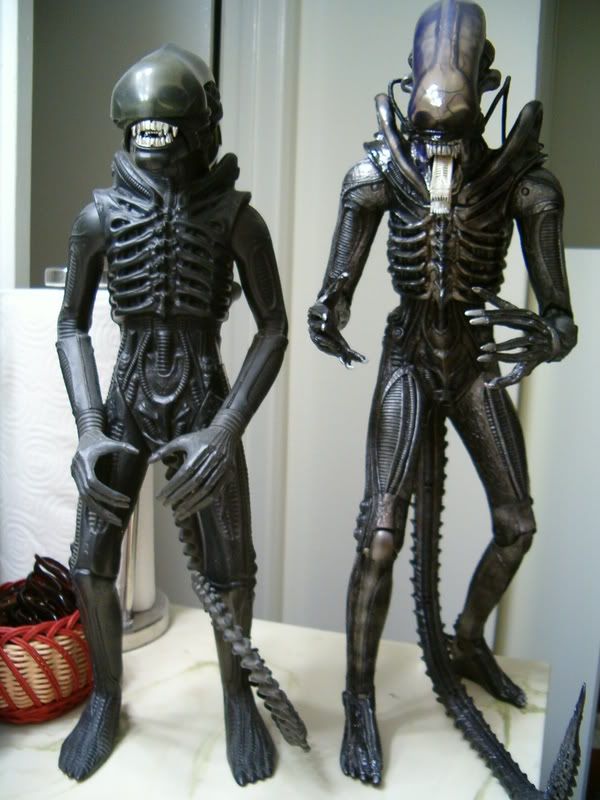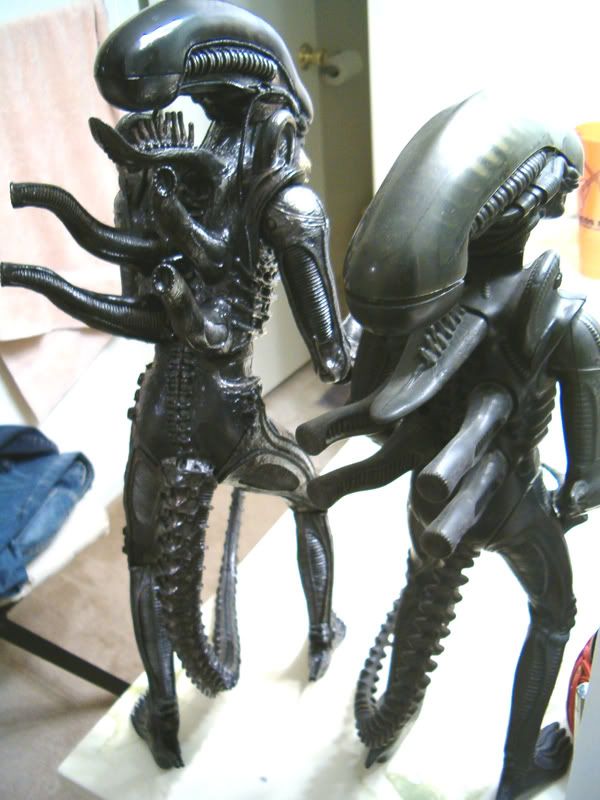 My only gripes about this figure are that the paint job under the dome is very cartoony, the joint issue is an obvious detractor even though as posable plastic figures go they did well, and the fact that it is made of that heavy plastic/rubber that NECA and McFarlane love to use which means that it will probably warp a bit under its own weight and topple over unexpectedly and take out half my Hot Toys AVP collection if I don't find a suitable stand for it, or something.