This is my second ever kitbash in the world of 1/6th. I hope that it is fairly accurate/believable. I remember seeing a pic of SEALs wearing the combat vest he's outfitted with.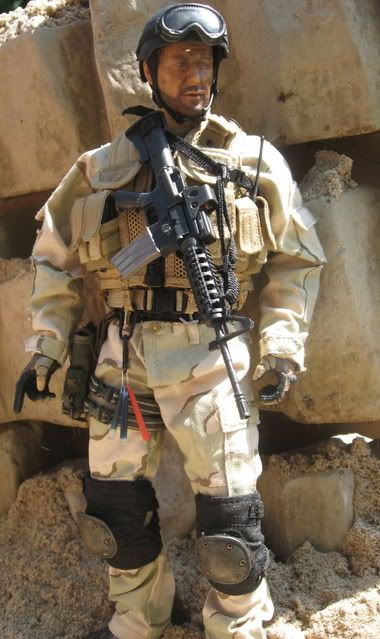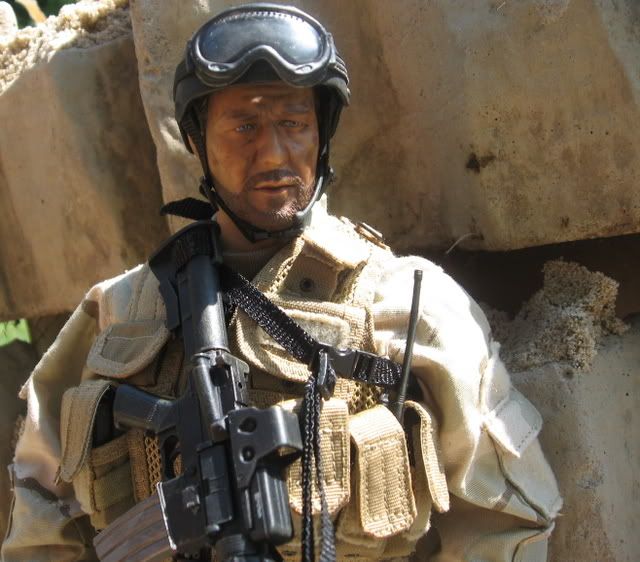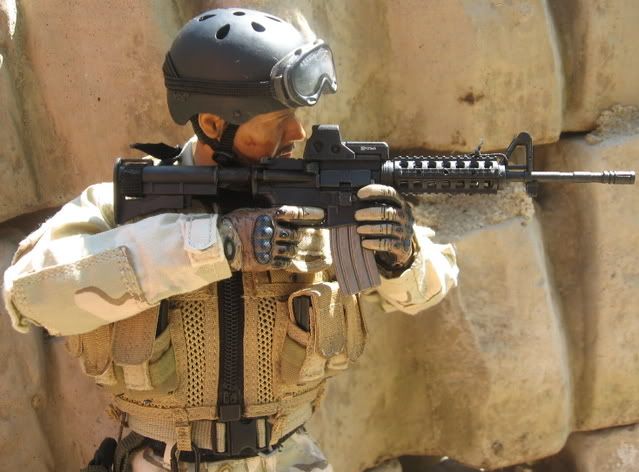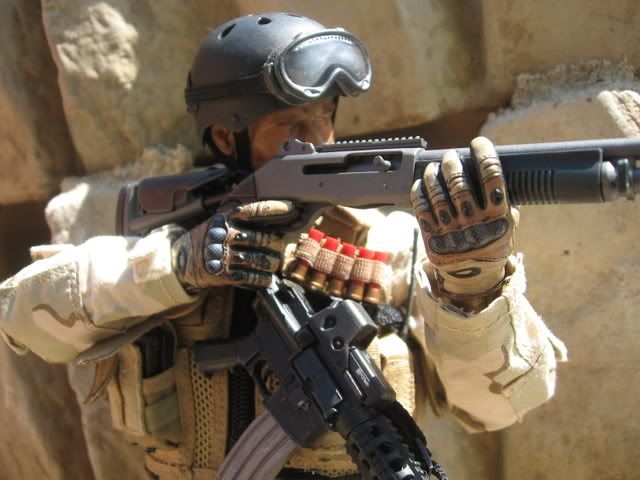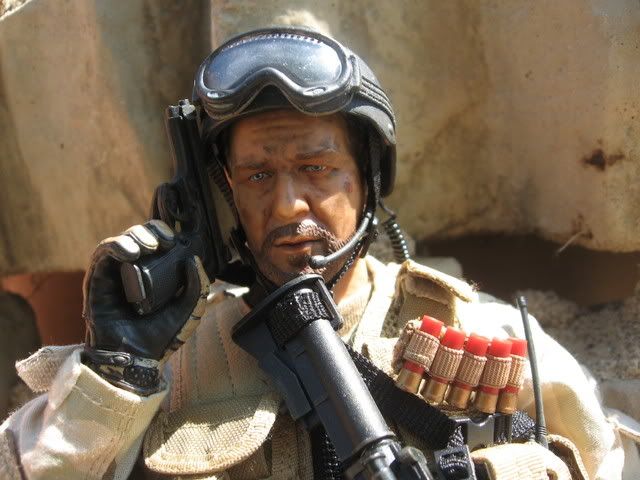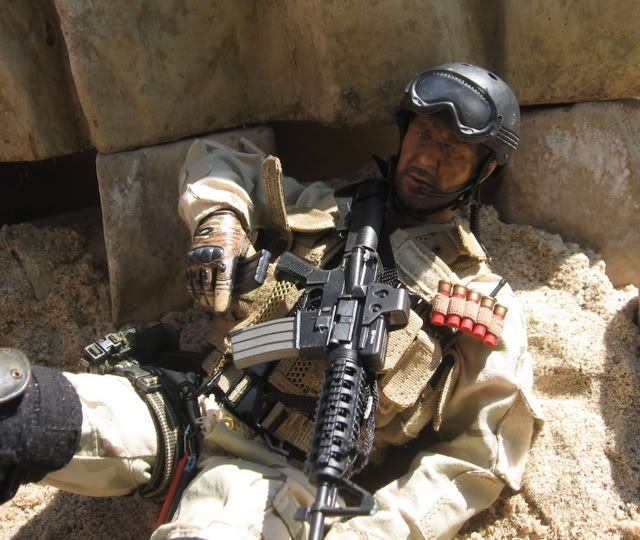 HS is Hot Toys NSW, repainted. His hair didn't match his eyebrows. I also added a few scratches and smears to his face to give him a weary look.
Equipment and Weapons is mostly HT, with the exception of Ace BDUs and the Saturday armor and vest.
Well, I hope you like him. LMK what you think. Thanks for looking.