Discussion Starter
·
#1
·
I'm a fan of classic characters like Boba Fett, Vader, Indiana Jones & Rick Deckard from Blade Runner. They all seem to have that "coolness" factor that makes me want action figures of them. They have interesting weapons and/or gear and they all have a powerful prescence.
For me, rarely does a modern character really capture my interest like the characters of my childhood do. I think the last character to appeal to me on that level was Jack Sparrow. The moment I saw The Dark Knight, I knew I wanted a Joker. Ledger's Joker definitely has that "coolness" factor whether it be his smeared facepaint, his weapons and gear, his amazing dialogue in the film or even his outfit (which very much reminded me of Rick Deckard), whatever the case, I knew I wanted a figure of The Joker on my shelf!
I saw my chance when I found a DC Direct Joker at Books-A-Million for a grand total of $95.33. It's a cool figure, but he is the tallest figure I think I've ever owned and I disliked his hair sculpt. Finally, I just decided to use him as fodder for my own custom version. I cut the head and neck off together as one piece and mounted it on a Dragon body. It works out well because the shirt & tie will cover up the Dragon neck attachment completely & with the DC Direct neckjoint, it's like the figure has extra poseability between the two. I completely resculpted the hair to give it a more unkept wavy look & I reworked the scars some. So far, I've repainted the headsculpt & I added the DC Direct clothing which I plan on altering some of them & ditching some of them for something else. It's still very much a WIP, I plan on adding the grenades in his jacket & doing a bit more work on the headsculpt & clothing. I did make a custom sawed-off shotgun & a knife for him.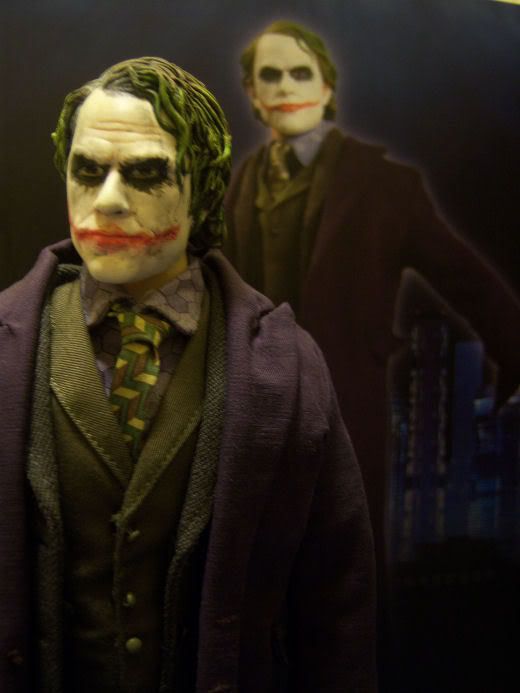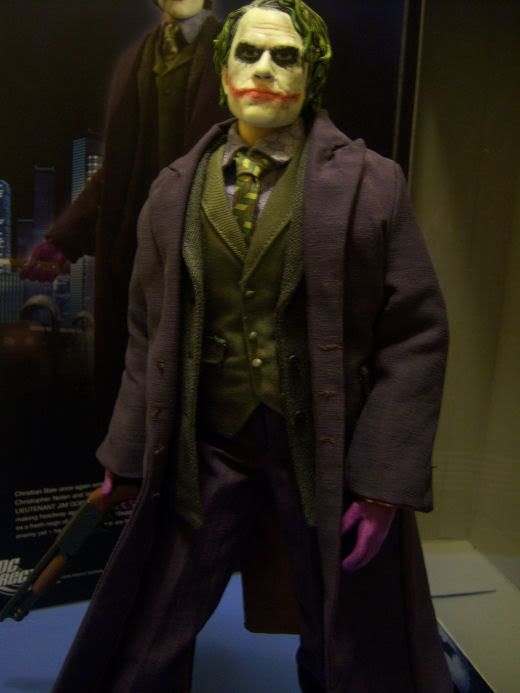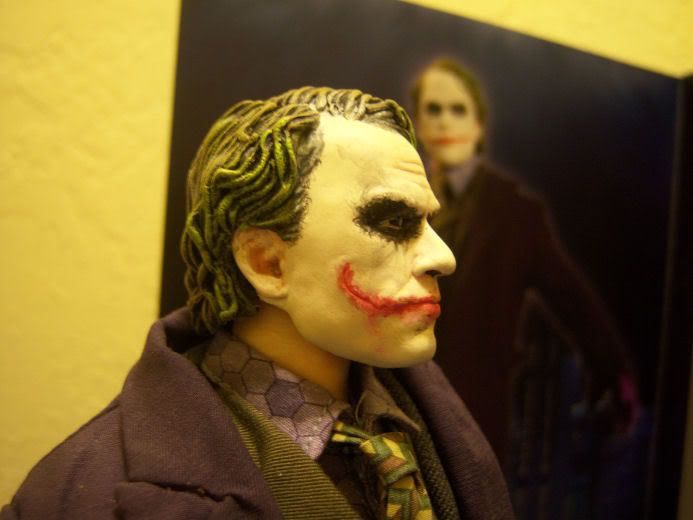 Here's the body i used: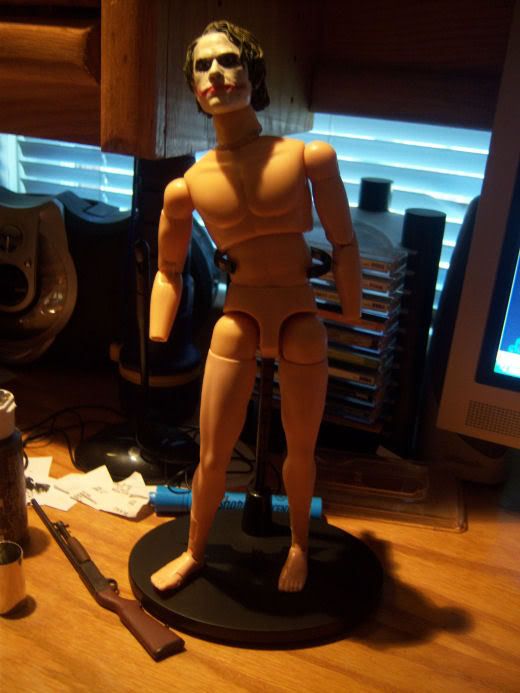 The trenchcoat & pants are definitely too long on him right now. I'll either rework them or replace them in the future. I'm also planning on better gloved hands.