In recent weeks it has become an unplanned necessity that we have to sell up and move House.So unfortunately i have had to pack up my Mancave in preparation for strangers to wander through our House[and hopefully one of them will buy it].
So of course this means i have to pack up all my Customs so i thought i would commemorate what i have done so far before they go into hibernation and won't see light again until sometime next year.
Some of these guys you have seen previously but i have a couple of recent Figures i have finished that i would love to show you all.
So firstly i have my Auxiliary Legionary,he's pretty much all KP parts except for the Spear which is Ignite and the Scutum which i built from scratch.He could also pass for Cavalry if i gave him a Spatha.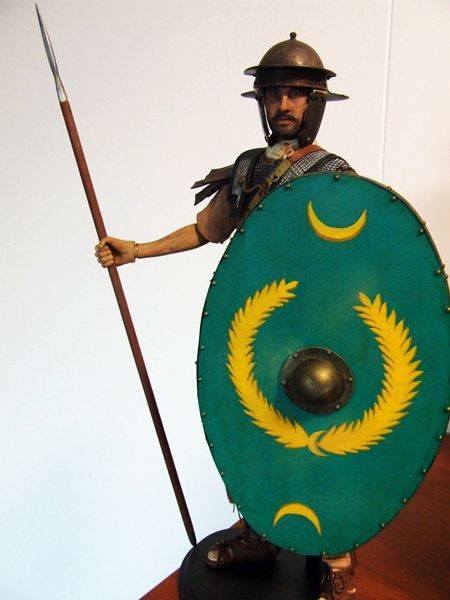 Basically i repainted most of his Gear and the Figure itself and then weathered for effect.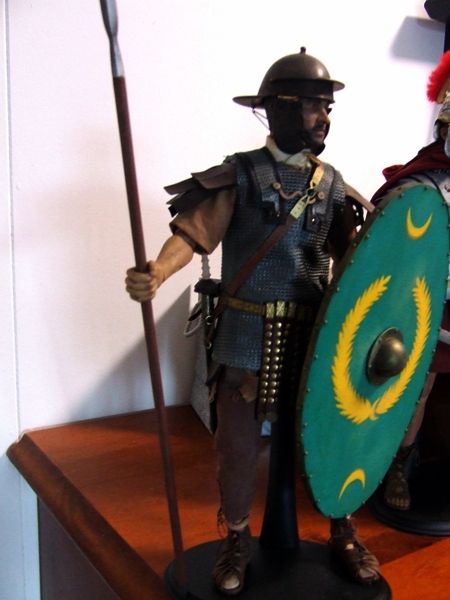 View of the back of the Scutum,it was made out of Sheet Styrene and Balsa Wood and painted and weathered for effect.
Next up is my Optio,again pretty much all KP parts.The Body is a HT Perseus that i scored really cheap,i kept the Sandalled Feet from the Figure and just added the top laced sections from some old Ignite Sandals to match the proper Roman style.And the Head of course i'm sure you all recognise.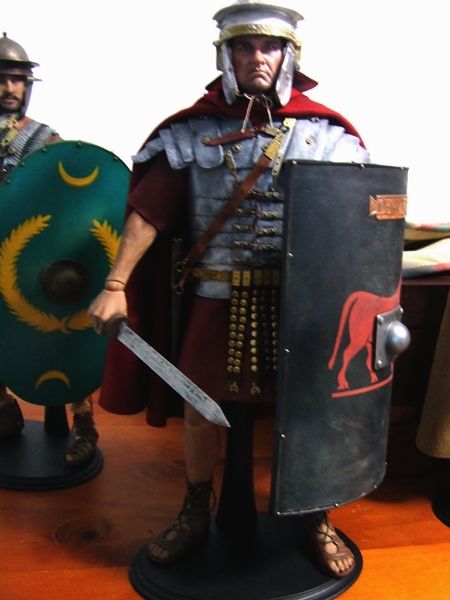 Basically i repainted the Armour,tried my best to colour match the Flesh and Head and then weathered everything for effect.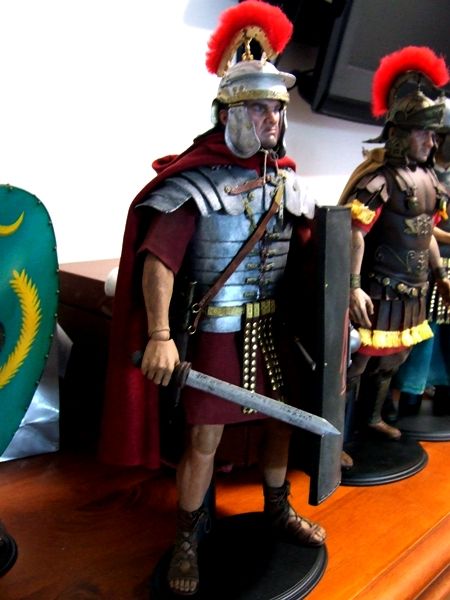 And to finish off a couple of group shots.I'm trying my best with my Romans to keep the style and Paints consistent with the market release of Figures that i have so they'll all hopefully look good together.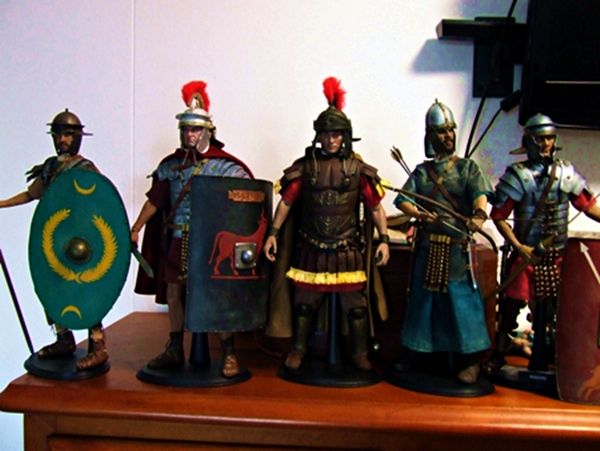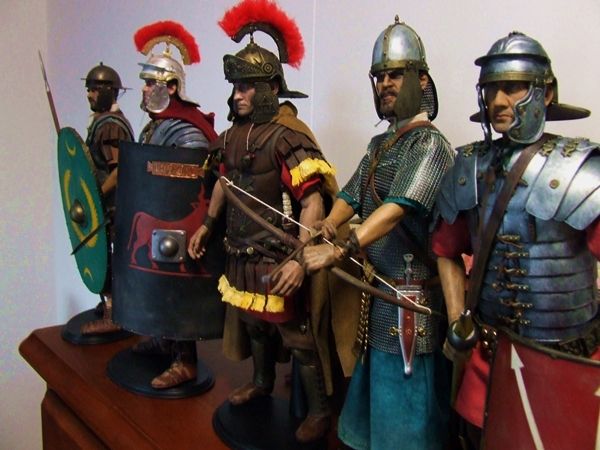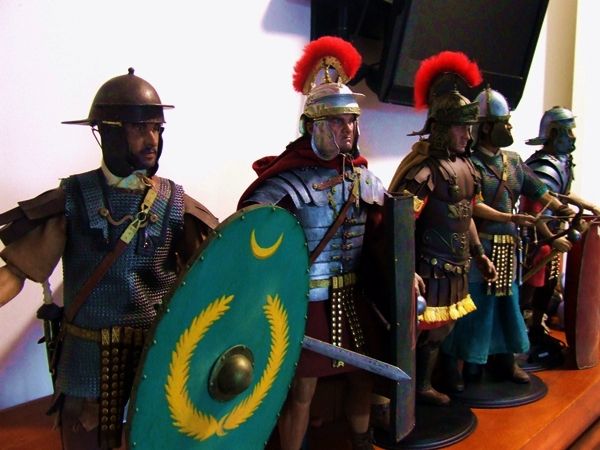 Sorry the photos are a bit poor but i hope you enjoy and of course any comments/critiques are more than welcome.