This was a figure done for fun. No heavy research and not intensive bashing on small parts - I let someone else do that for a change. It did take some time... I meant to do it two years ago. Some of Fire03 recent posts kick started me and we got two feet of snow - in sixth scale! So now was the time. I had added a beard to the hs and used him in a couple of temporary bashes, as well as the leather buckskin pants. The capote, mittens and snowshoes were Manitou Free trader parts I bought from Good Stuff To Go. The best part was the mountain man set I got from my friend Ed - Intents2002, also a long time ago.
His musket and leather gear, knives and all came from Ed. He is really a great boost for anyone interested in 19th Century 1/6 figures, both in the treasures he makes and his great inspiration and encouragement. So this one is dedicated to Ed. Couldn't have done it without you, pal!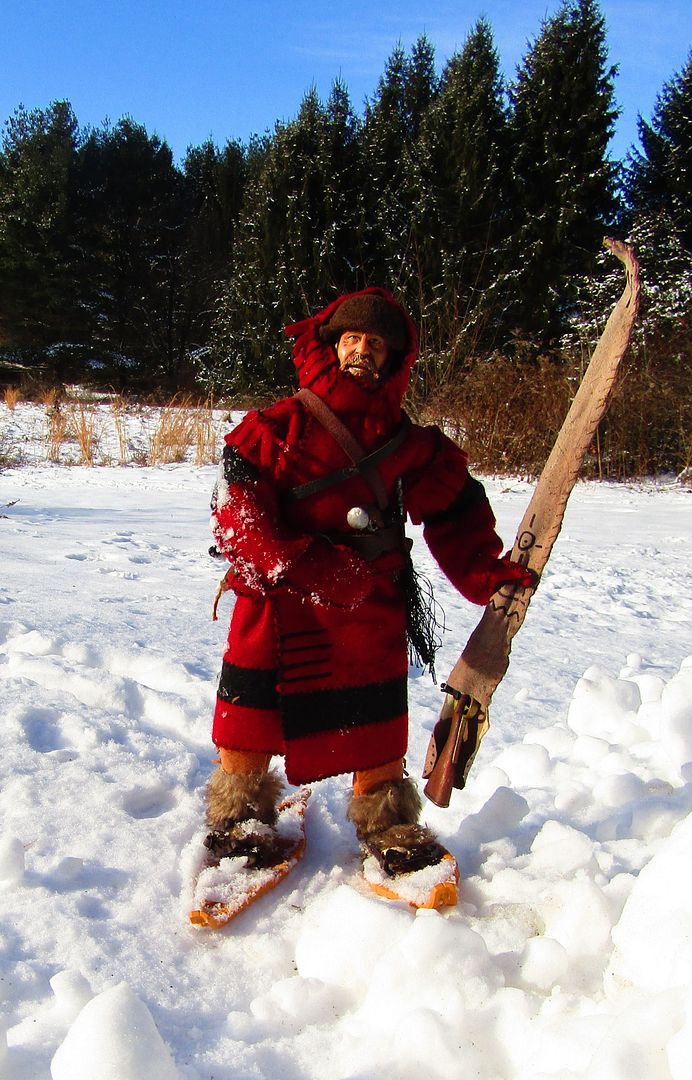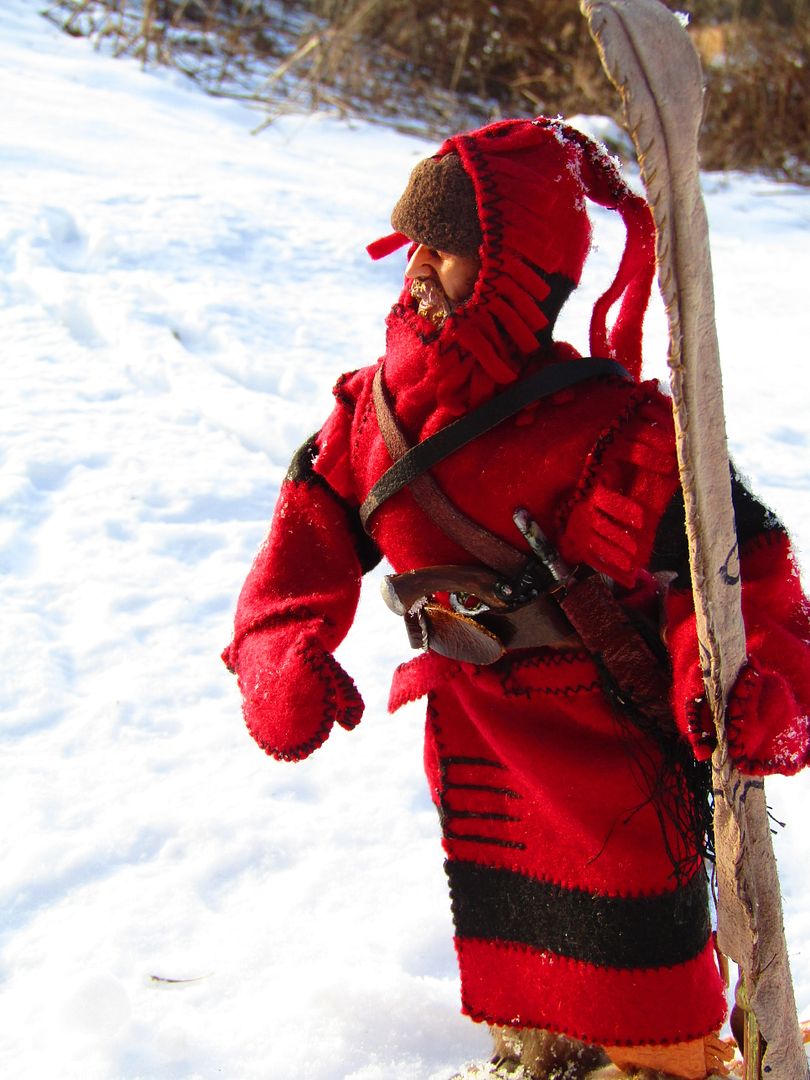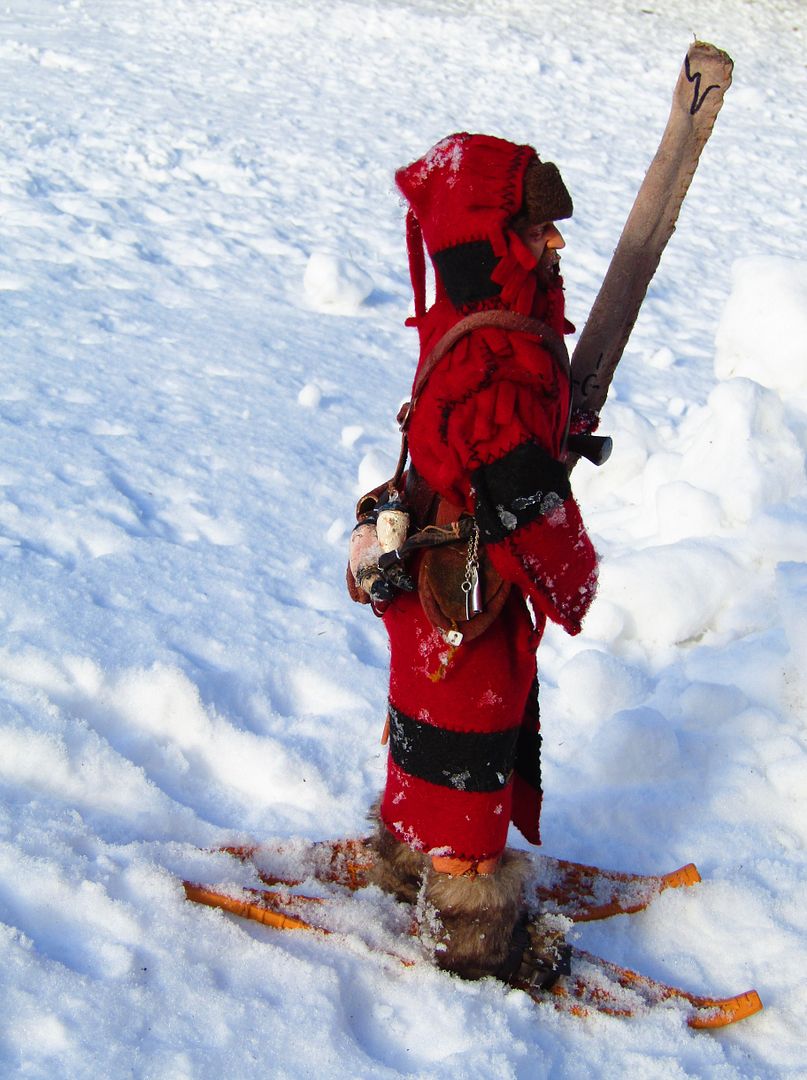 I can take credit for one other thing. I know you can't just plop a figure down in the middle of the snow without some kind of tracks. Looking around, I found a long wood working clamp and used a Dog Soldier cavalry boot and another snowshoe to build a tool for making tracks. After that it was just waiting for the sun to come out. Enjoy! I did.