Discussion Starter
·
#1
·
"Miyata Company prepared to assault"
South of Canton, China
January, 1939
Waiting for orders from their commander, troops from the Miyata Company of the 108th Infantry Regiment, 104th Infantry Division are ready and posed to charge the enemy. Japanese tactics at this stage of the conflict would be to fire a few salvos from their 50mm grenade launchers, lay down lines of fire with light machine guns, and finally to charge the enemy with fixed bayonets.
The 104th Division was activated in July 1938, first seeing action in the landings near Canton in October of the same year. This division spent the remainder of the war in campaigning in numerous engagements in the southern China/ French Indochina Theater of war.
The Japanese high command, shocked that Chiang Kai-shek had not sued for terms after the losses of Shanghai and Nanking, by mid 1938 knew that they were in for a war of attrition and made railroads a very high priority target for their next phase of the China campaign. With the Nationalist government still receiving 1000s of tons of war material through Canton and Hong Kong it was imperative that these lines did not stay in operation.
From 1937 to 1945 there were 22 major battles fought between Japan and China with nearly 40,000 smaller engagements. More than 385,200 Japanese soldiers were killed in China during the war with another 50,400 dying there after the surrender.
What I find very interesting with photos taken in the 1938 - 39 period is of the diversity in uniforms, insignia, and weaponry. With the Japanese Army adopting a new uniform and insignia in 1938(type 98 uniform), the old standing collar type 5 tunic and insignia were declared obsolete. However most units continued using up their old stocks of both until depleted and it is quite common to see a unit of soldiers wearing both type 5 and 98 tunics with varied insignia. In this diorama I wanted to present Sgt. Major Ikezawa as an old campaigner holding on to his old uniform with the 2 privates receiving whatever the depot had in stock.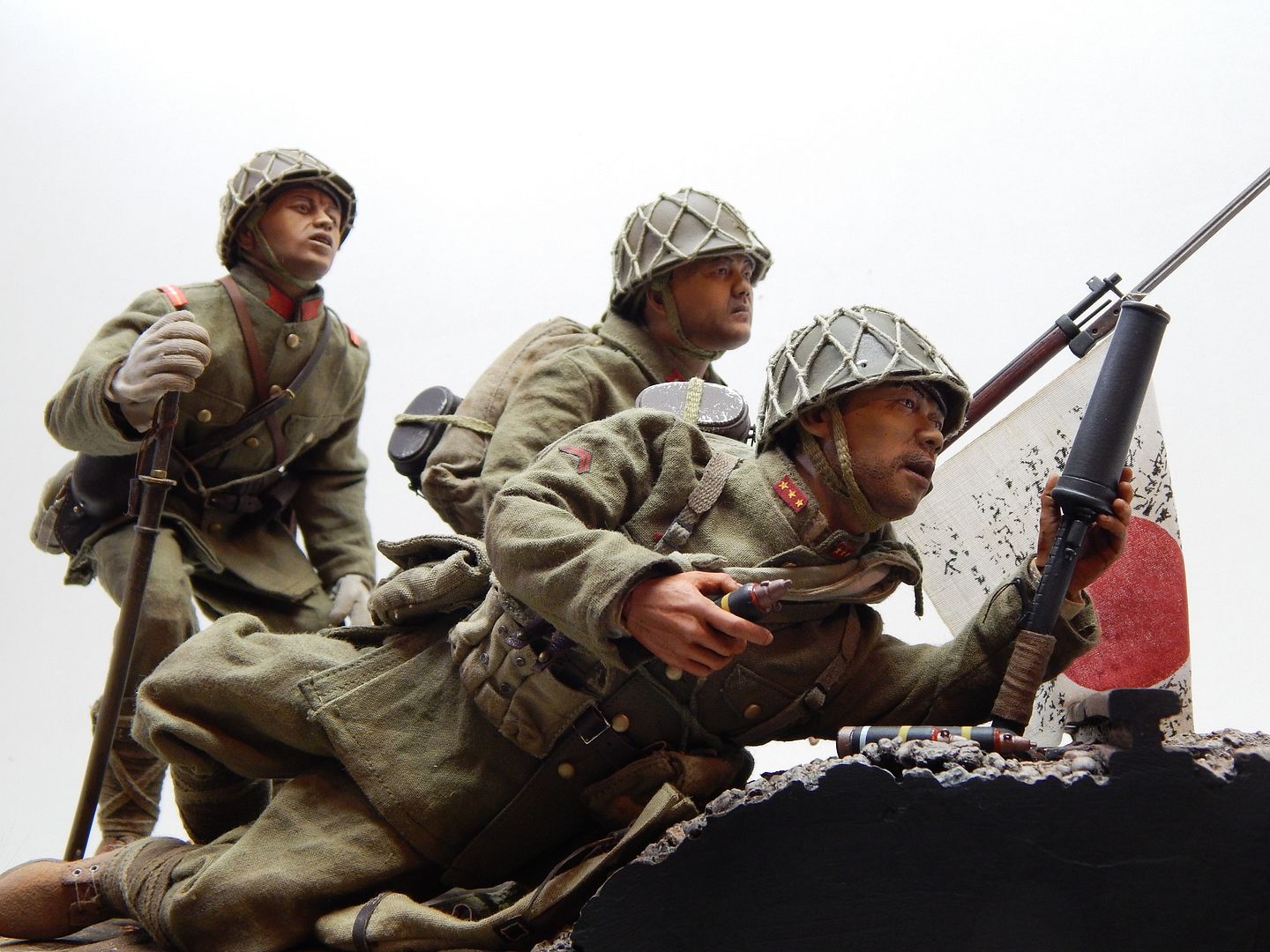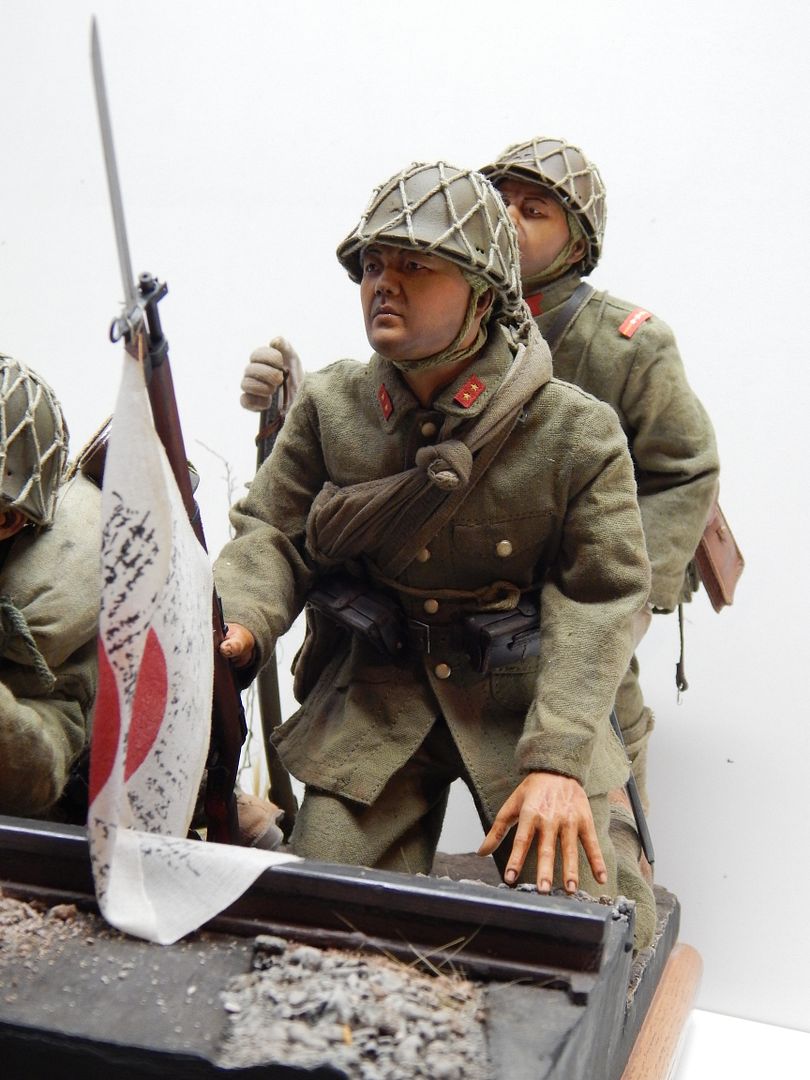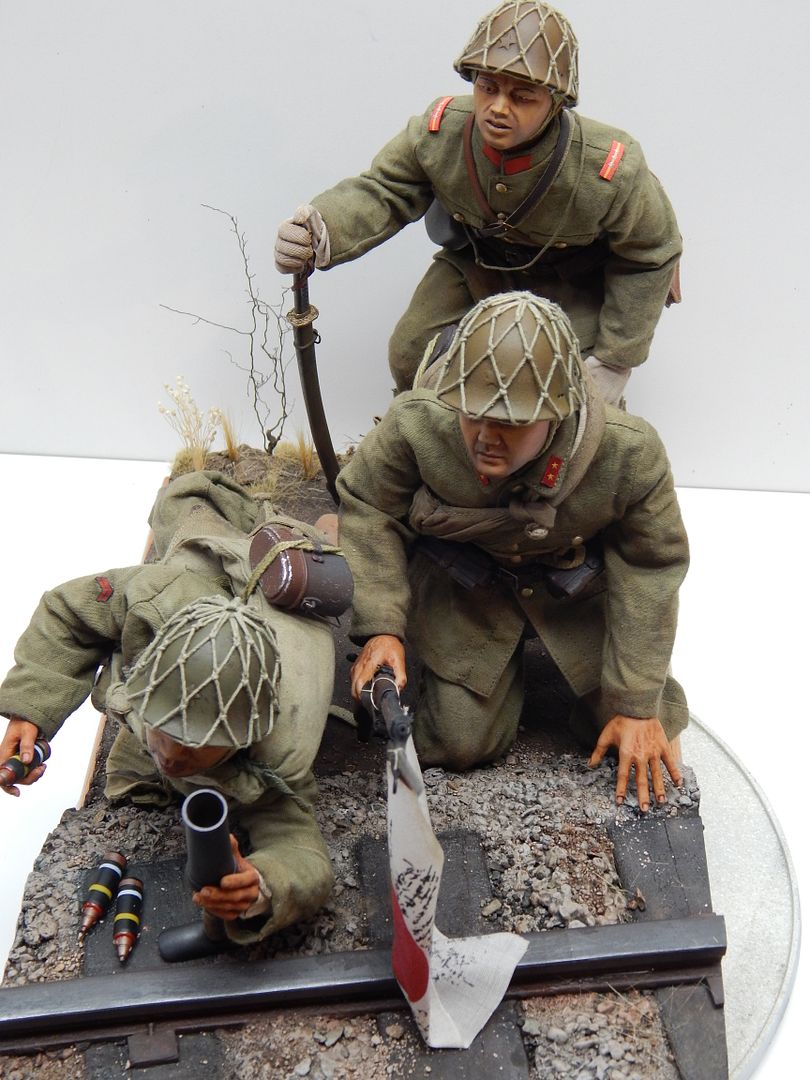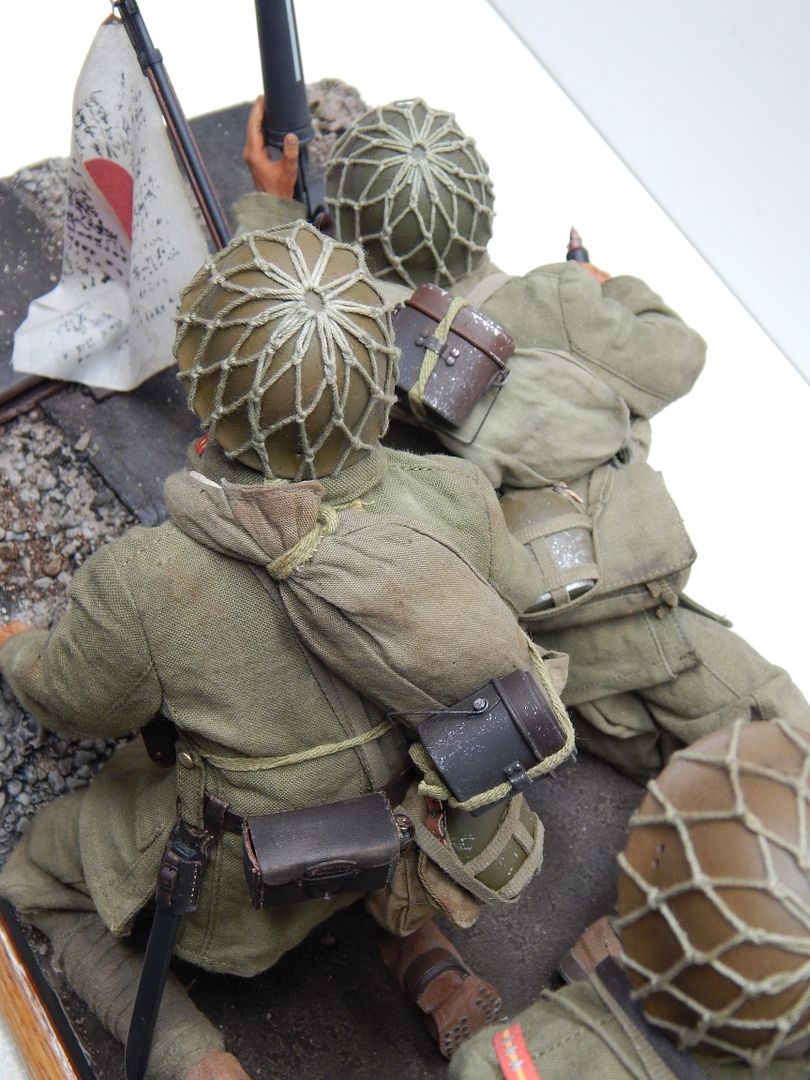 Hi guys, this is my first post on OSW. I hope you like my dio.
Phil