Discussion Starter
·
#1
·
Some of you saw my post about the great buy I got last year on ebay. There was a damaged SST 12 Pound Napoleon cannon with a second damaged carriage that was missing the barrel and one wheel Here's a link to my post on what I did with the carriage:
https://www.onesixthwarriors.com/forum/sixth-scale-action-figure-news-reviews-and-discussion-/866514-battle-damaged-cw-12-lb-napoleon-cannon.html
And here's a pic of the "battle damaged" Napoleon:
In the post I mentioned there wasn't any hope of finding another wheel. And I have been kicking around the idea of casting my 3" Ordnance Rifle barrel to have a second one, but really don't want to get involved in that. Last week, I was proven wrong again, but this time I didn't mind. A seller on ebay listed not only a wheel, but the 3" Ordnance Rifle barrel!!!!!!!!!!! Bought it without hesitation and contacted the seller the next day. He and his brother had it as a kid and his father set it on something and it fell. He offered to look for other parts and got right back to me saying he found the broken carriage and wheel, and he's looking for any other parts and pieces, and will sell them to me. Depending on the remains, this may become a permanent "battle damaged" piece. His boyhood tragedy turned into something good after all.
The cannon and wheel came today AND he included the rammer! It took longer to open the box than to put the barrel and wheel in place, and here is how it looks: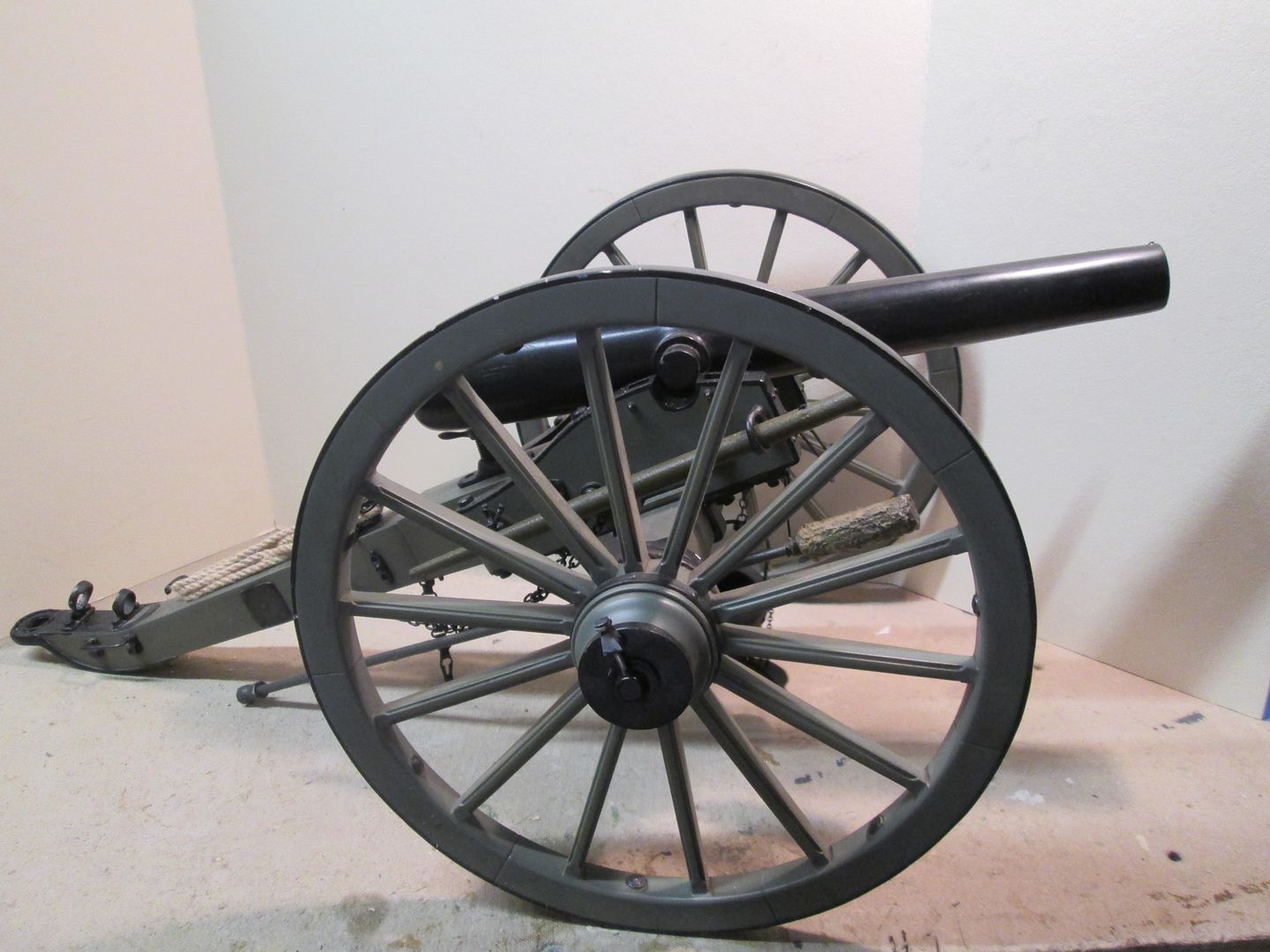 It still needs a little tweeking, but it has found a good home. I'm knee deep in a big related project, so stay tuned for more updates.