Discussion Starter
·
#1
·
Ok. So I've been looking for a mid size muscle body could not find a Bane or Barney Ross at a decent price, so I decided to bash my own. I really like the design of the sideshow muscular arms. I saw that the ht odin body had a muscular torso and regular arms. So, I bought both and put together this!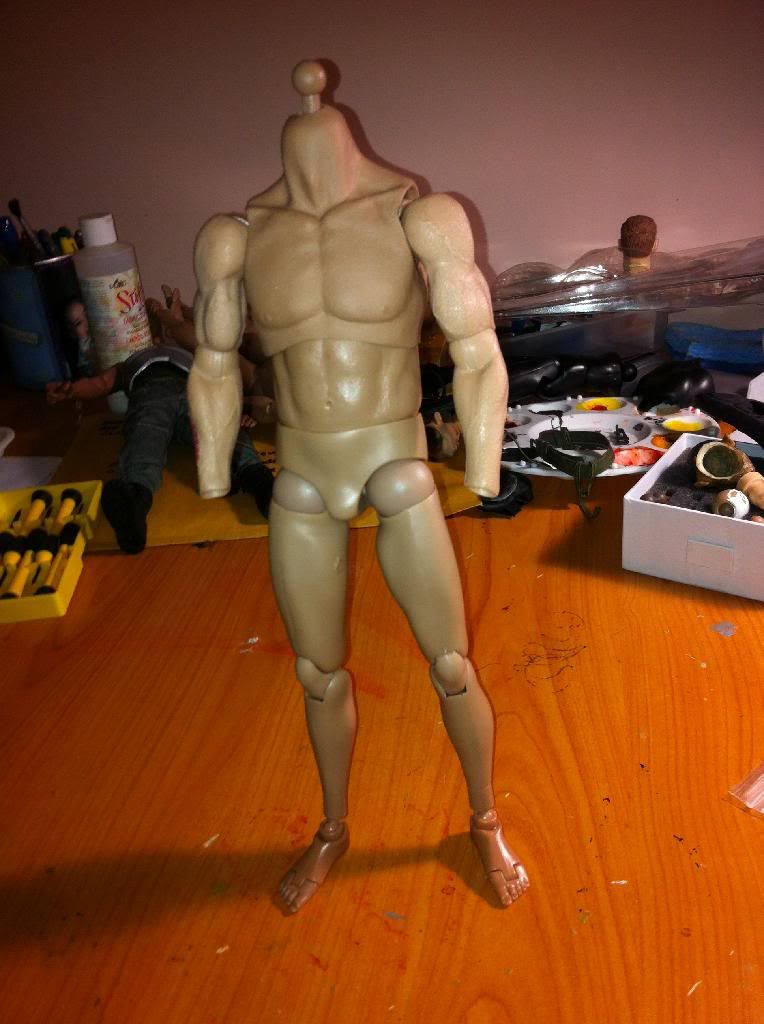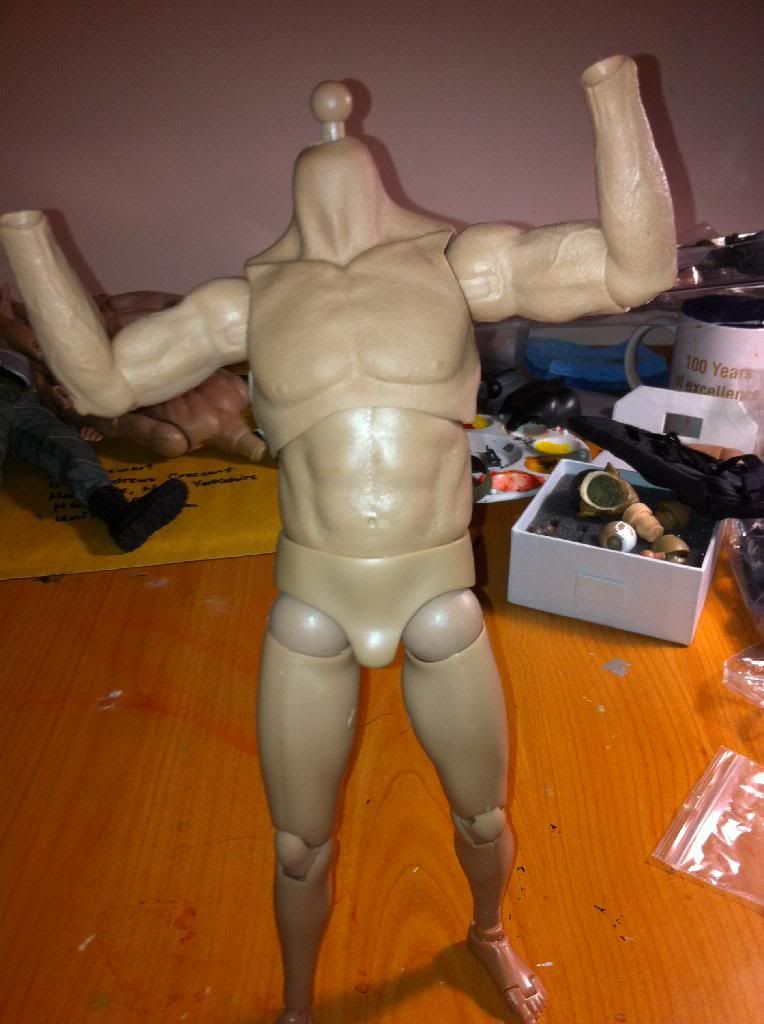 Here is my guy next to Kaustic Plastik's KPO2 and 3. He's definitely smaller. Just like I wanted.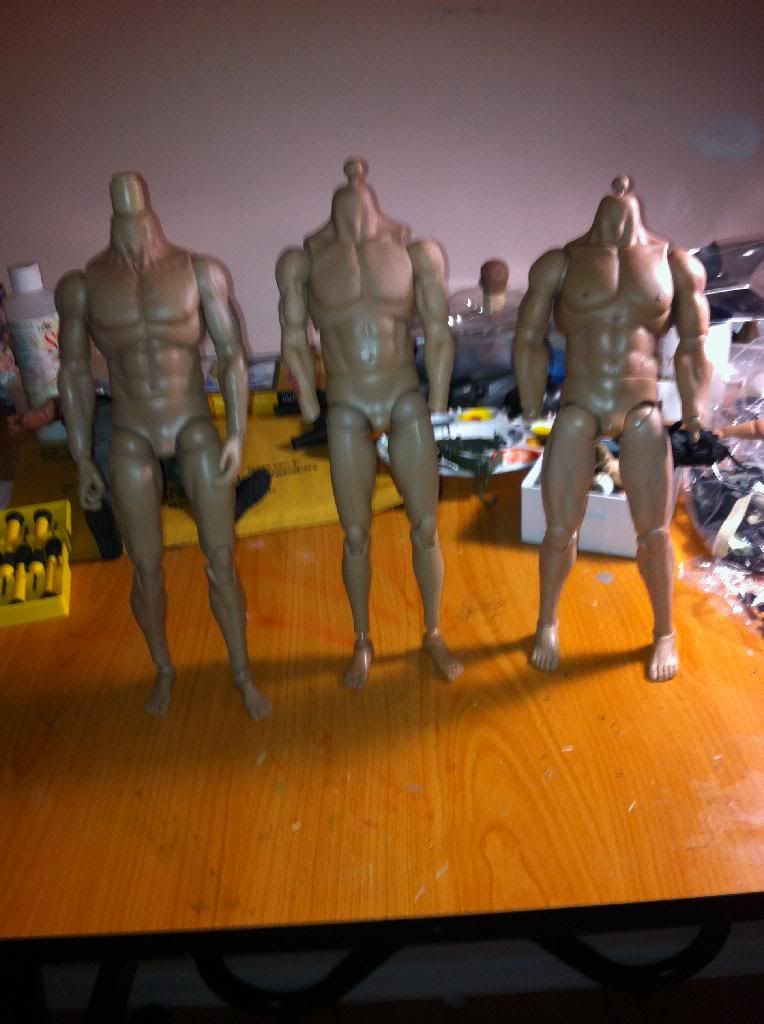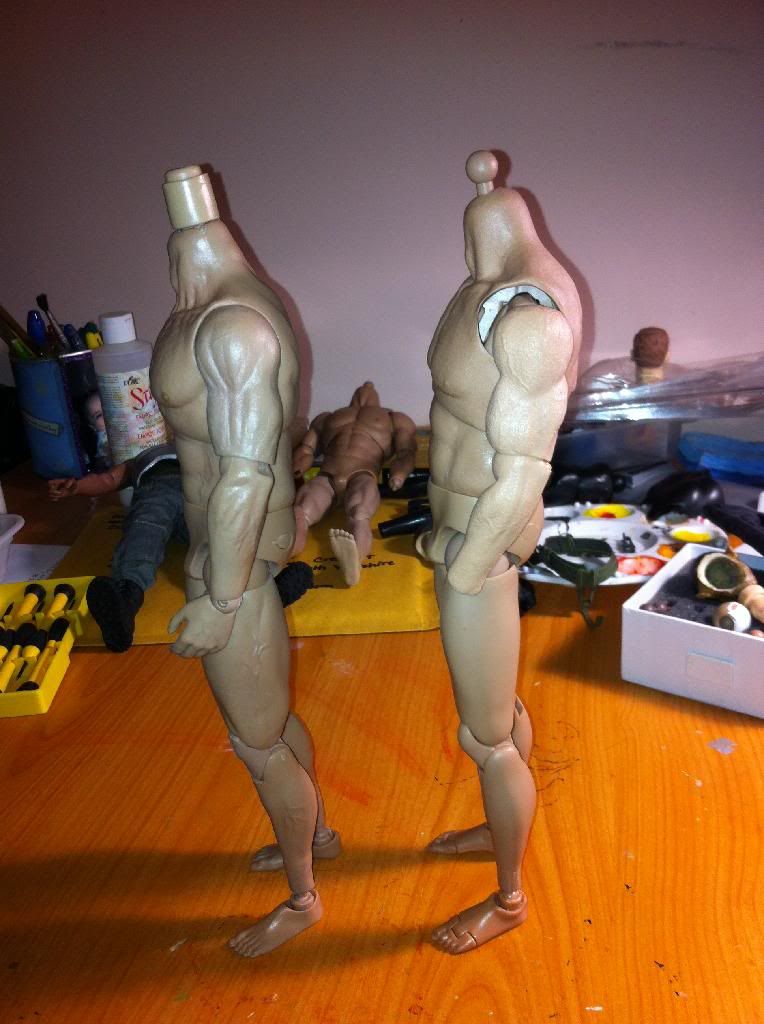 * I know that for the price I paid for the two bodies I could have gotten an HT Bane, or Barney Ross, it's just easier to justify spending about $90 on 2 bodies, still can't justify spending $90 on only one body. Plus, I really like the sculpt of the Sideshow arms.