This is the only figure I have had a chance to do in 2013 I wanted to post the images up as this year marks the centenary of the start of WW1.
I should have been putting up an early Great War German buts it's not finished, I'm starting backwards, with a figure from the last months of the conflict with a Stosstruppen from the 1st Prussian Strumbataillon.
In the last couple of years there has been quite a number of new WW1 figures from various manufacturers, not daring to go into WW1 action figures Dragon models released a Waffen SS figure with a welcomed MG08/15. I've been looking for years to make a late war machine gunner. The gun is very good though it did need detailing and one or two minor modifications. the feed spout for the rubber hose connection is wrong but I haven't modified it. I added small chains to the water cooling casing. The ammo belt is from the Twisting Toys Russian Maxim. Ill post up later when I find the photos of the modifications I made to their model.
For the uniform, I can't recommend highly enough Battlegear Toys, the boots jacket and trousers are from their growing WW1 range. I painted them to lighten the tones to be more in scale and fitted timewalker toys buttons as you can see on the back belt support photo. The helmet and gasmask container are the original sideshow ones with some detailing and repainting. The holster is newline miniatures the flap was replaced with a dragon vinyl one glued on, the shape looks much better. The belt and bread bag (modified) are Time walker toys.
I go into details later on all the changes
Hope you enjoy,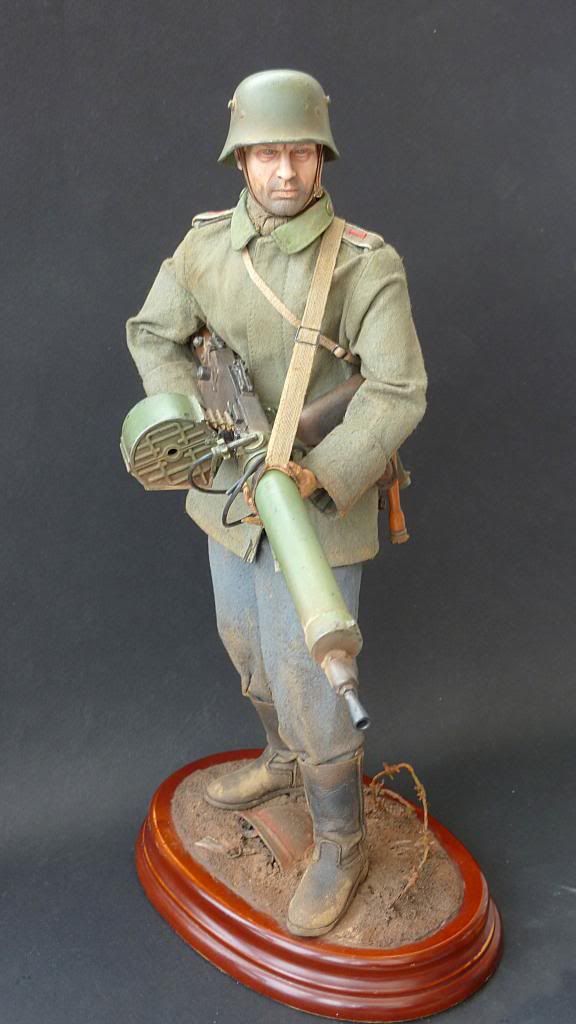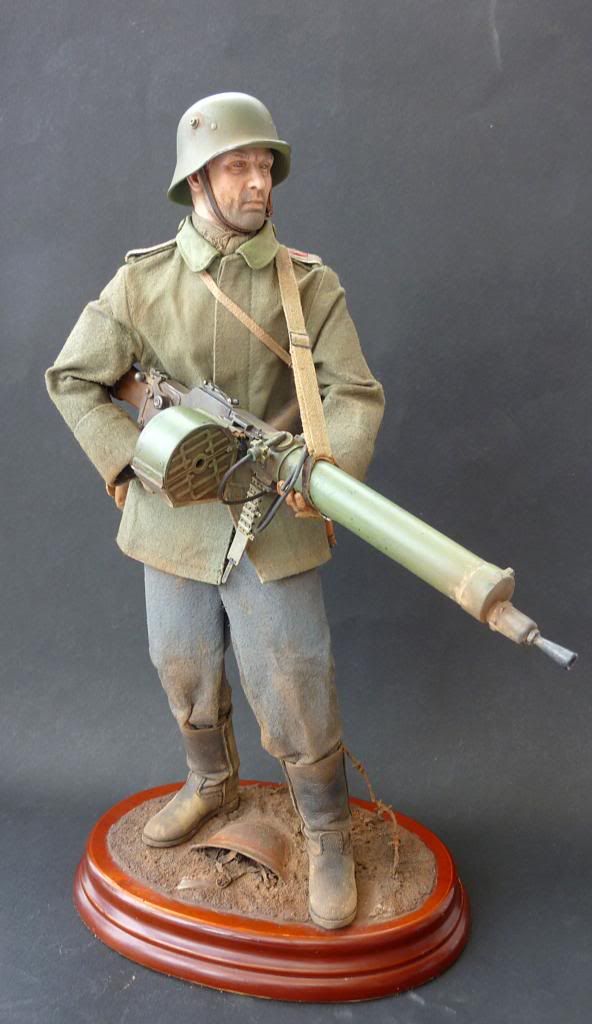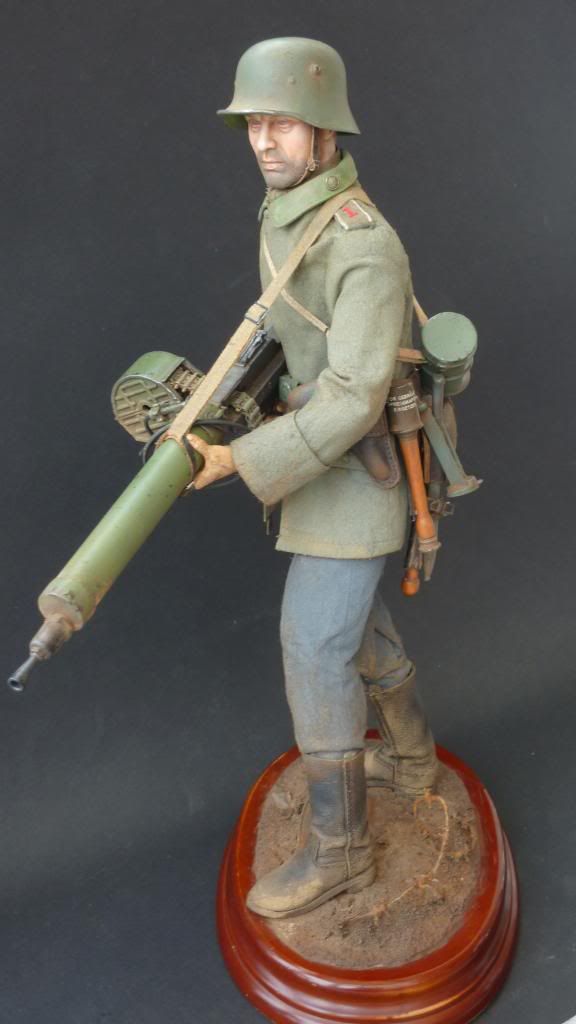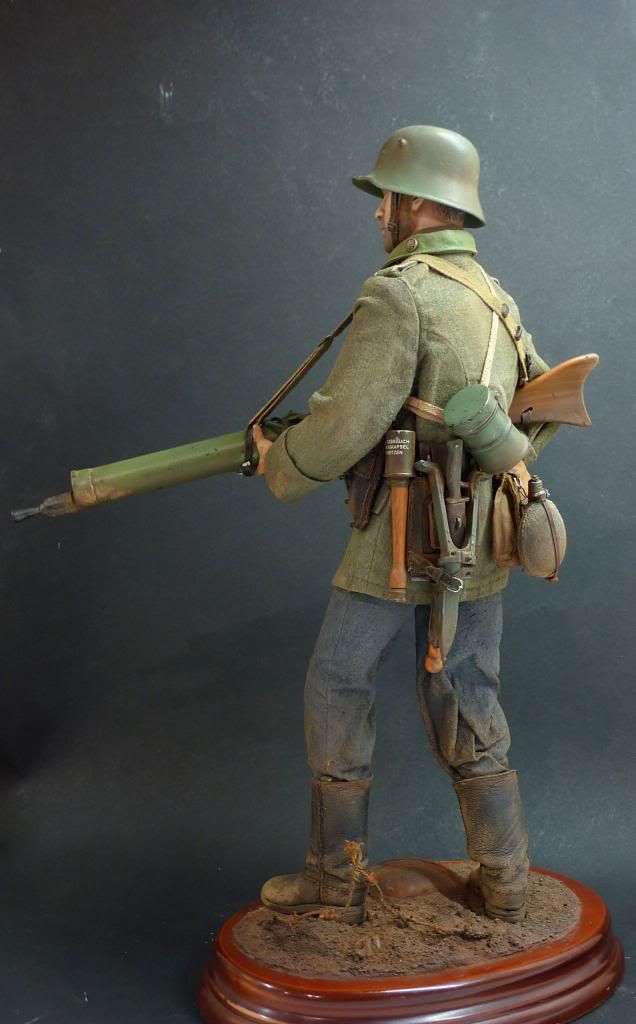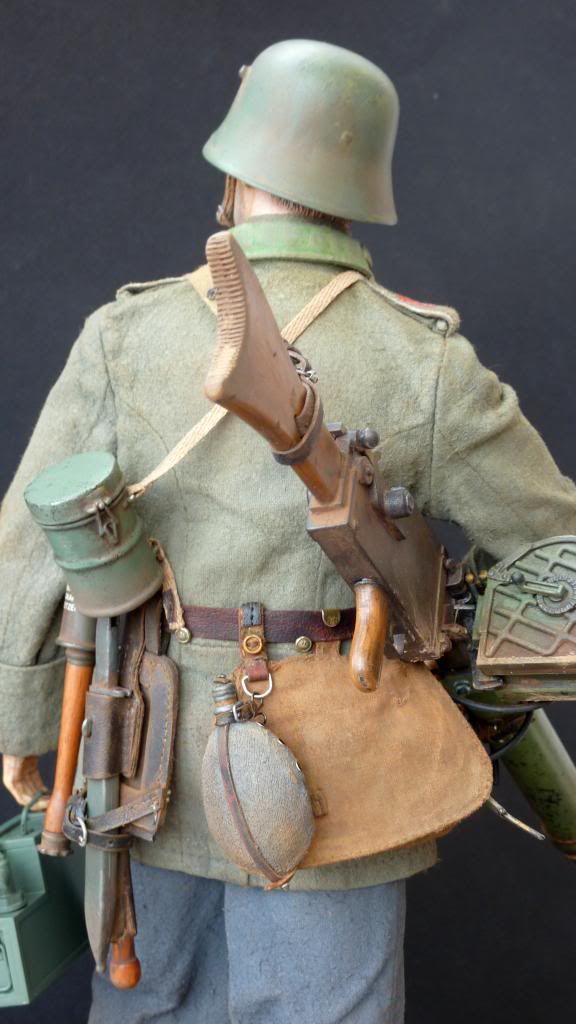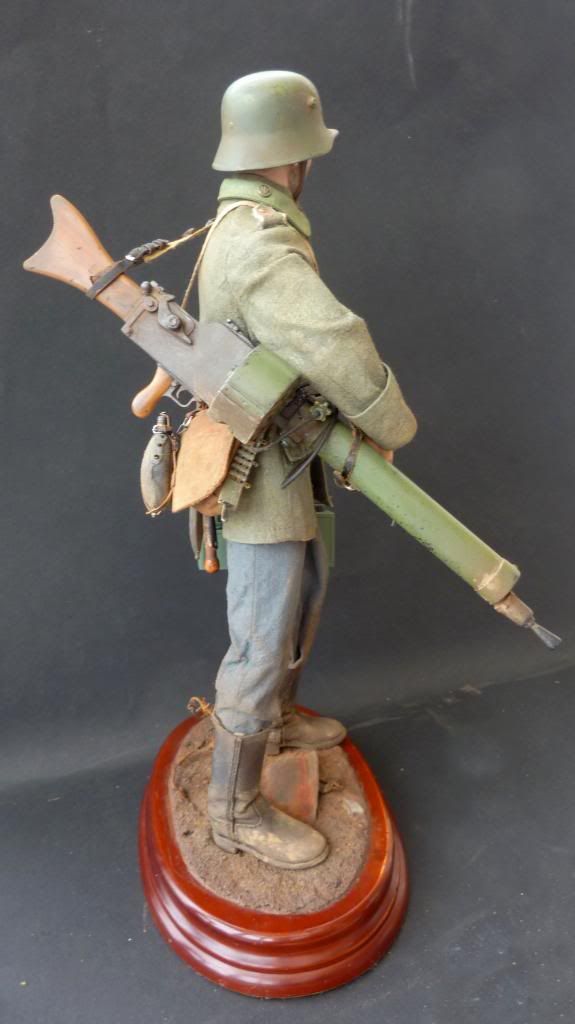 Thanks must go to Kurt for his input concerning the Details of a MG08/15 in assault mode.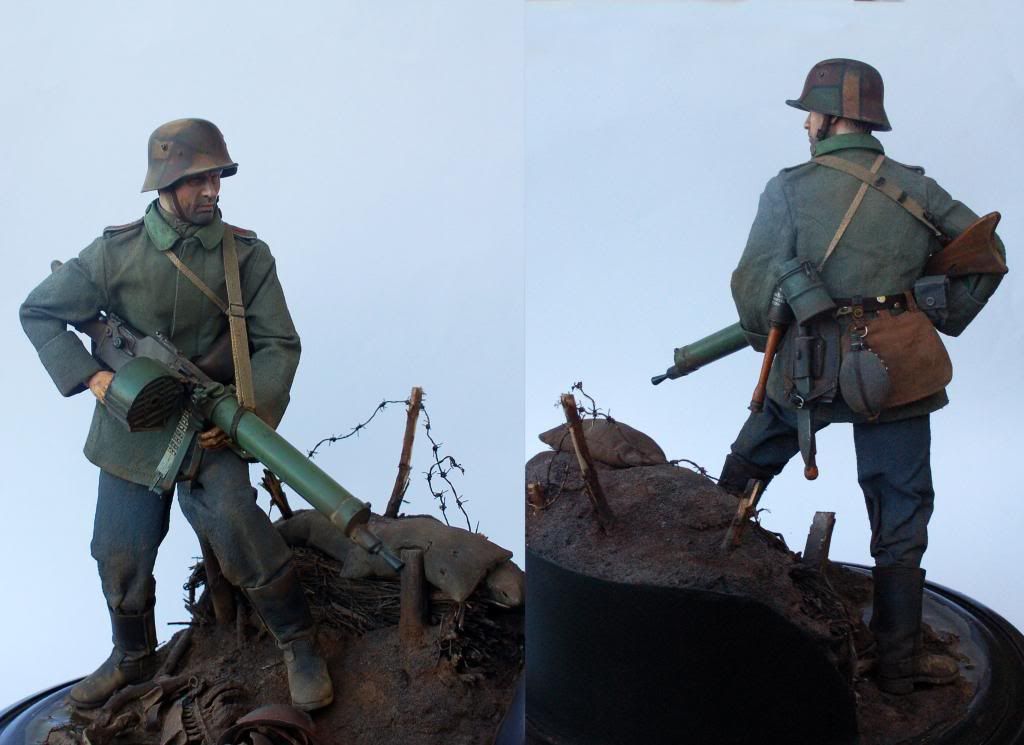 Happy New year
John