(This is an old bash I did on 2008. I've been sorting my Photobucket files out and had replace the links to this on OSW, so I thought I'd post it here, to.)
to A not strictly accurate bash (the tunic and horse tack are wrong), but I decided that if John Coleman was wearing jodhpurs he should be on a horse. If he was pre-early war Guards he should have a moustache, a monocle and a double-barrelled name, and if he was on a horse he needed a crop.
Most of the figure is the DiD John Coleman Modeller's Loft special (hence the name!)
The mustache hair is from my dog (thanks again, Bella!) glued on with spirit gum from the fancy dress box
The monocle and riding crop are scratch built.
I converted the cap from one of "The Bill" Met Police figures, and it has a Tony Barton Coldstream cap star.
I gave him some gloves, and the boots are ITPT German boots which I painted. All he needs now are some spurs.
His Charger is an Action Man Lifeguards/Blues and Royals horse.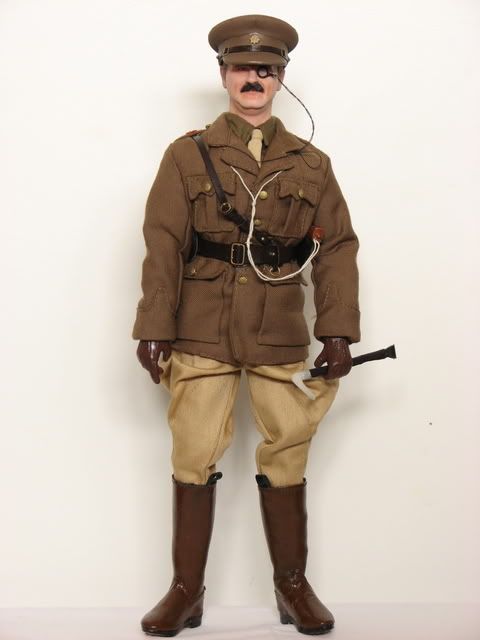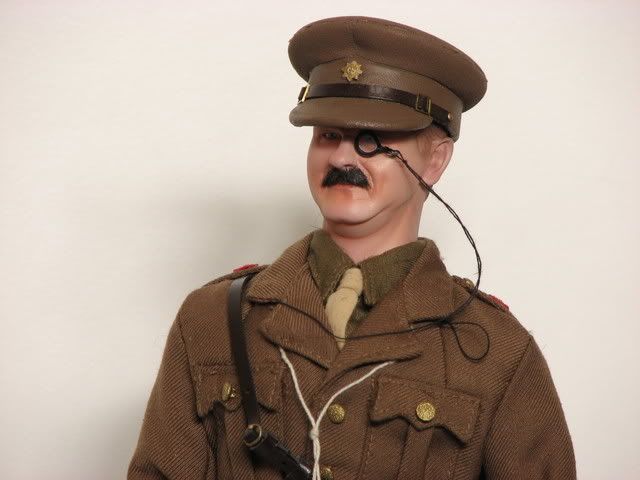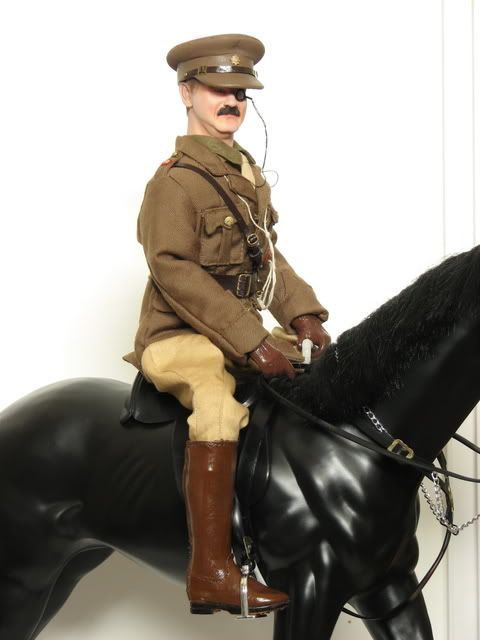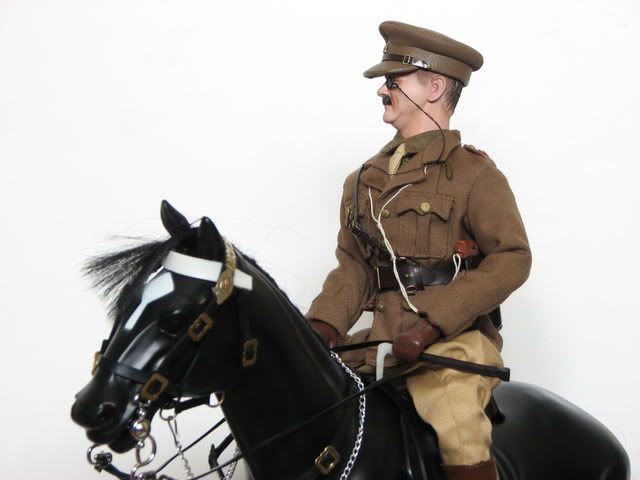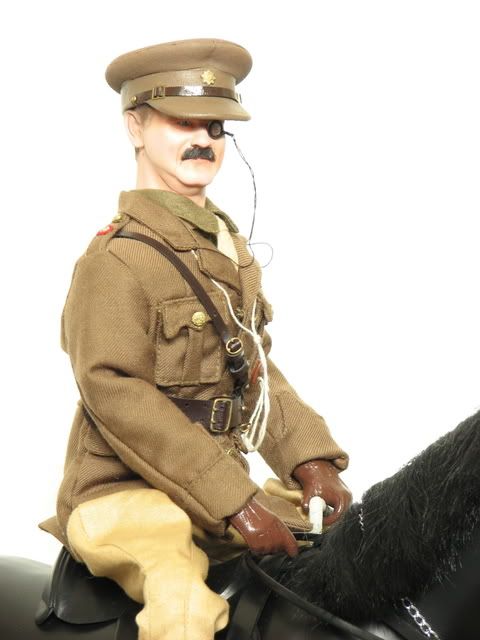 Thanks for looking.