Discussion Starter
·
#1
·
Yes, the airborne theme continues, this one being on the opposing side of "Mac", the Brothers in Arms figure. This figure is a first for me, mostly because almost ALL leather equipment (Except details on the MP 40 Pouches) was completley handmade, using glue only where neccesary. Enjoy!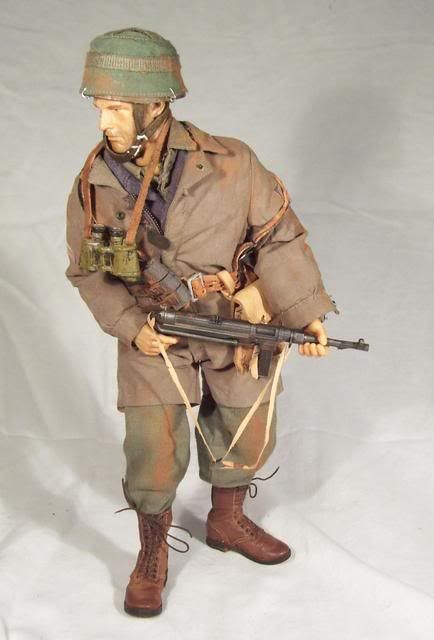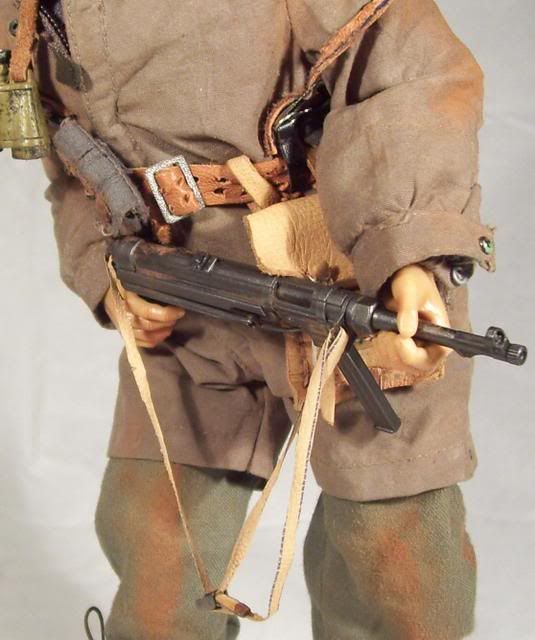 Close up of equipment, showing most of my handmade items- MP40 sling, mapcase, belt, suspenders.
Headsculpt- DiD Willi Baver, repainted. I finally mastered a technique on the eyes. Look closley, you;ll see his eyes are "red-rimmed", a condition I commonly encounter on those insomnia nights. Binoc strap, helmet chinstrap (more on that next photo), sleeve insignia, and jumpsmock details (Zipper and leather tab, snaps) all custom made.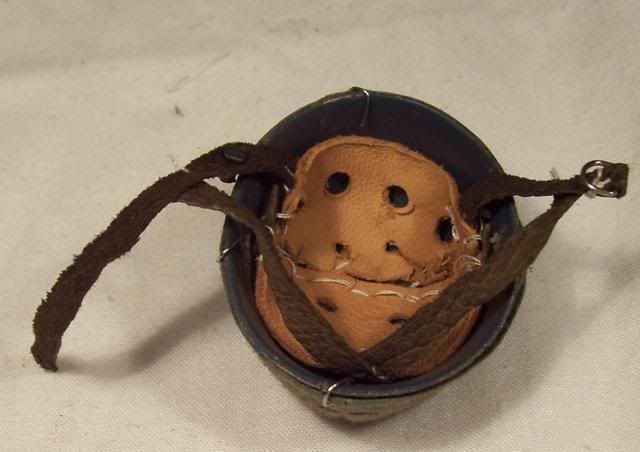 Custom FJ Helmet liner and chinstraps. The hooks on the helmet cover were added to the BGT one. Yes, I realize I didn't add enough hooks. Don't remond me of it.
Custom folding E-tool carrier. I didn't have any black leather for it. Plus, brown gear and luftwaffe go together well.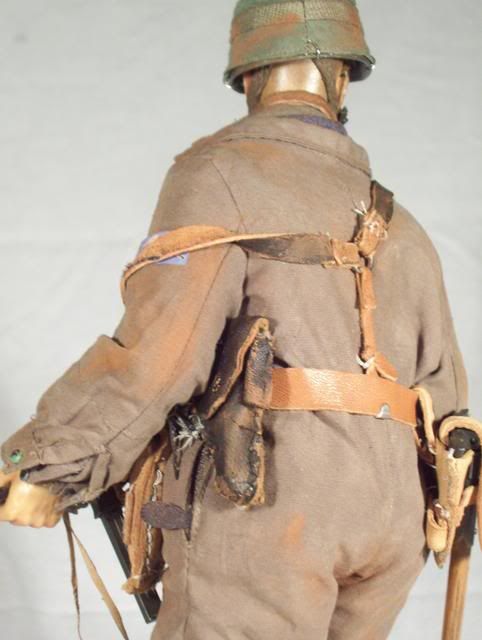 Custom Pistol Holster for P-38. and more of the suspenders.
These next 2 photos are just me messing with the camera settings, making use of the Fj and my US figure, just for the cool looking effect.