Discussion Starter
·
#1
·
This figure is the second memeber added to my SS Machingun squad. He is Kurt Dorr's new squad leader. I did some insignia and equipment experiments on the figure.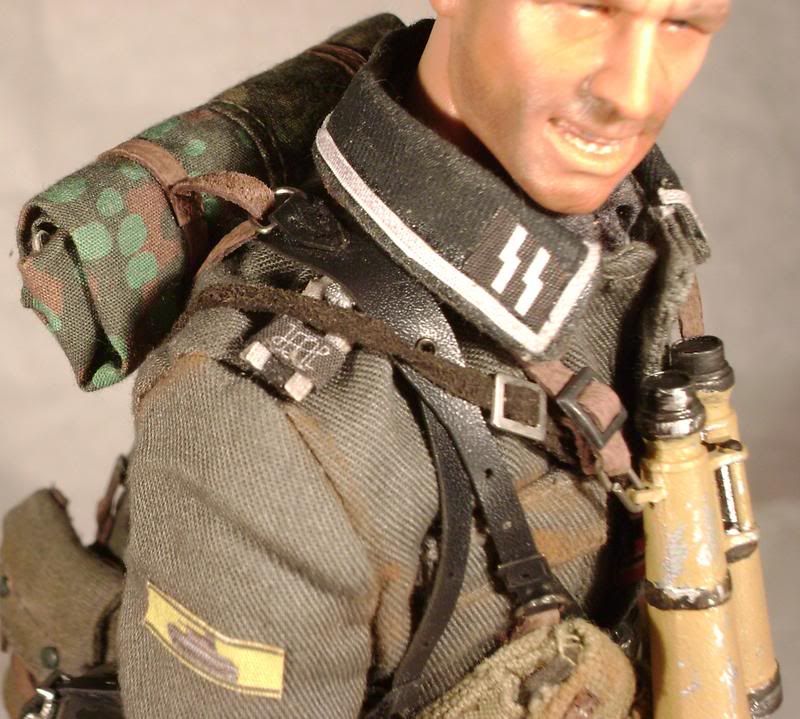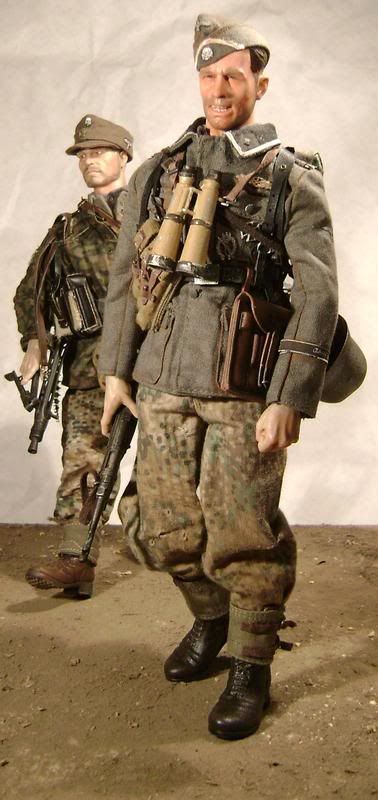 THe headsculpt, hands, and some of the equipment are repaints. I did several experimetns with the boots and mapcase to give a leather texture.
Except the sleeve eagel, all the insignia is custom. THe LAH slip-on cyphers and the tank destruction badge are in the prototype stage, and should be done and ready for sale some time in the next few weeks.
I made most of the equipment straps from this leather, either left their natural brown or painted black. I then hand made the buckles from thin steel or aluminum wire (whicever I had on hand at the time) and secured all of the equipment in ist appropiate place.
THe zeltbahn is also a custom piece, made of two pieces of cusotm printed camouflage, sewn together, and rolled up and secured with custom straps.